Today was a free day in Quebec City.  Several people took the ferry across the river and road their bikes up to the waterfalls above Quebec City.  I also took the ferry across the river, but spent the day wandering around Quebec City.  Others spent the day shopping for supplies and other preparations for the tour.
Quebec City really is a quite impressive sight from the ferry.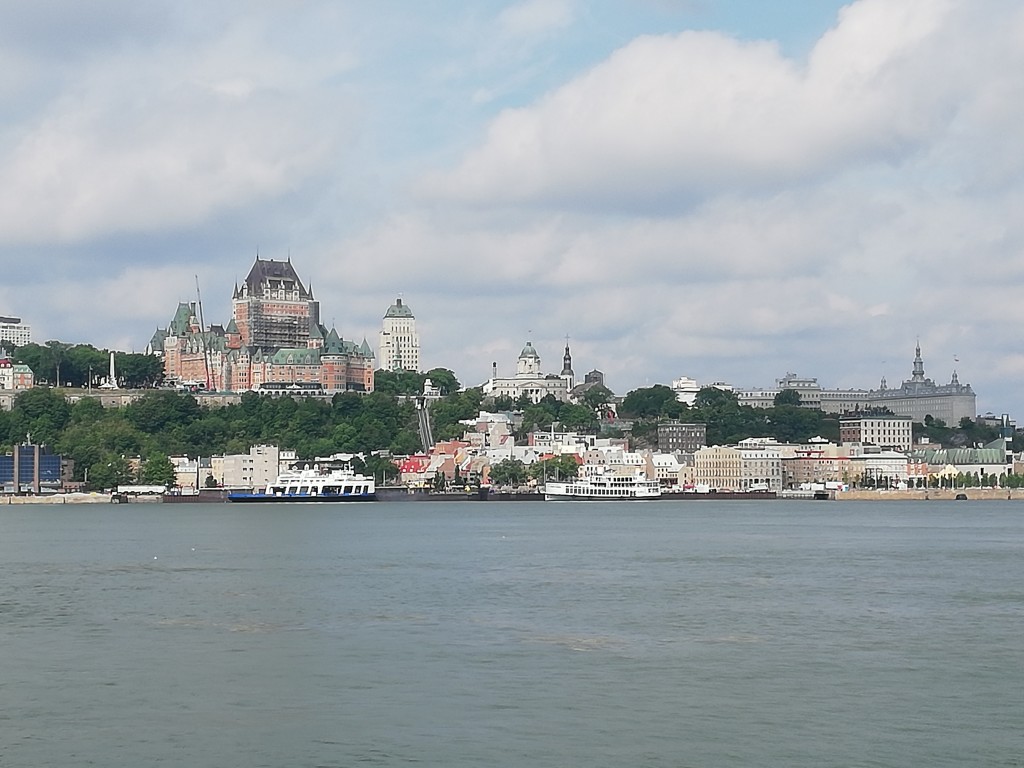 Of course the first thing to do is climb to the highest point in town.  There is a very nice wooden pathway up the face of the cliff from old town to the Citadel.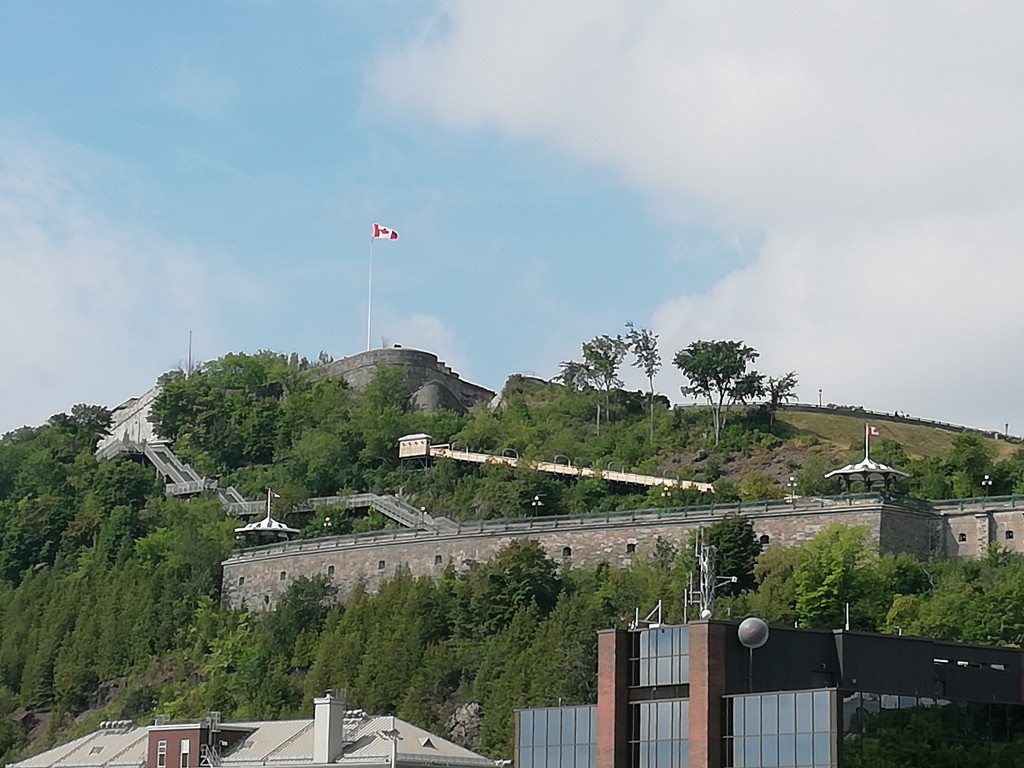 The Citadel is still an active military installation.  It has considerable historical importance.  It guards the approach from the plains of Abraham and was the site of the decisive battle in the seven years war when France last Canada to the British.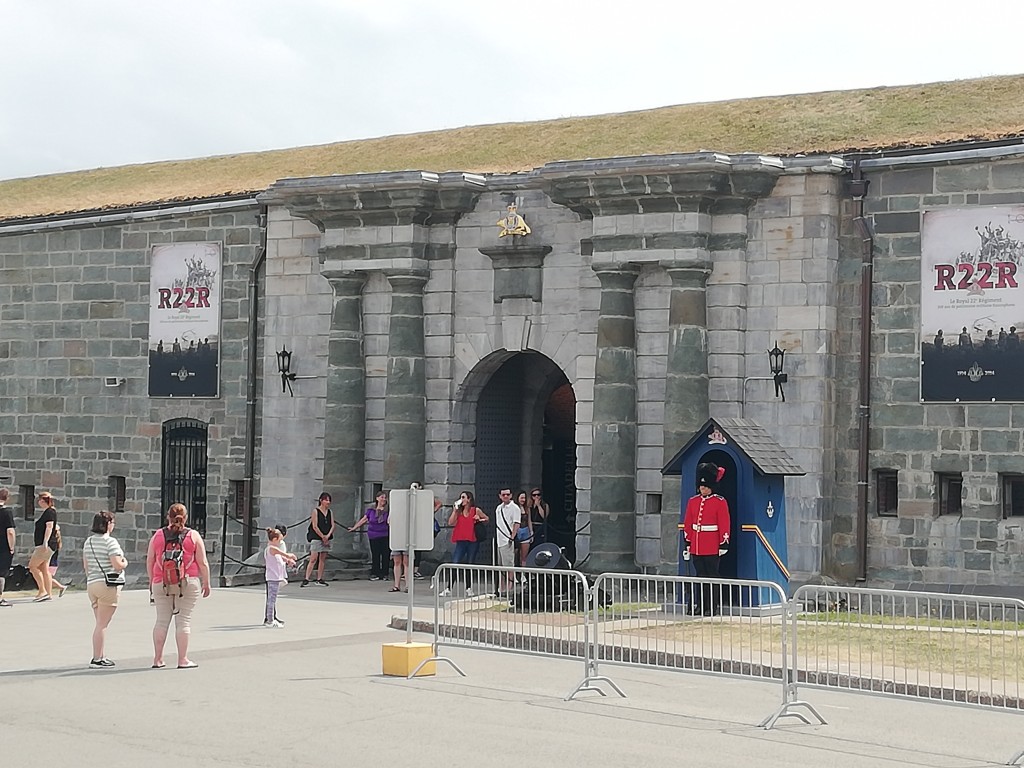 From the Citadel everything is downhill.  I spent the afternoon wandering around the old town.