February 2021 Newsbrief

The Cross Canada Cycle Tour Society        February 2021,  Volume 38, Issue #2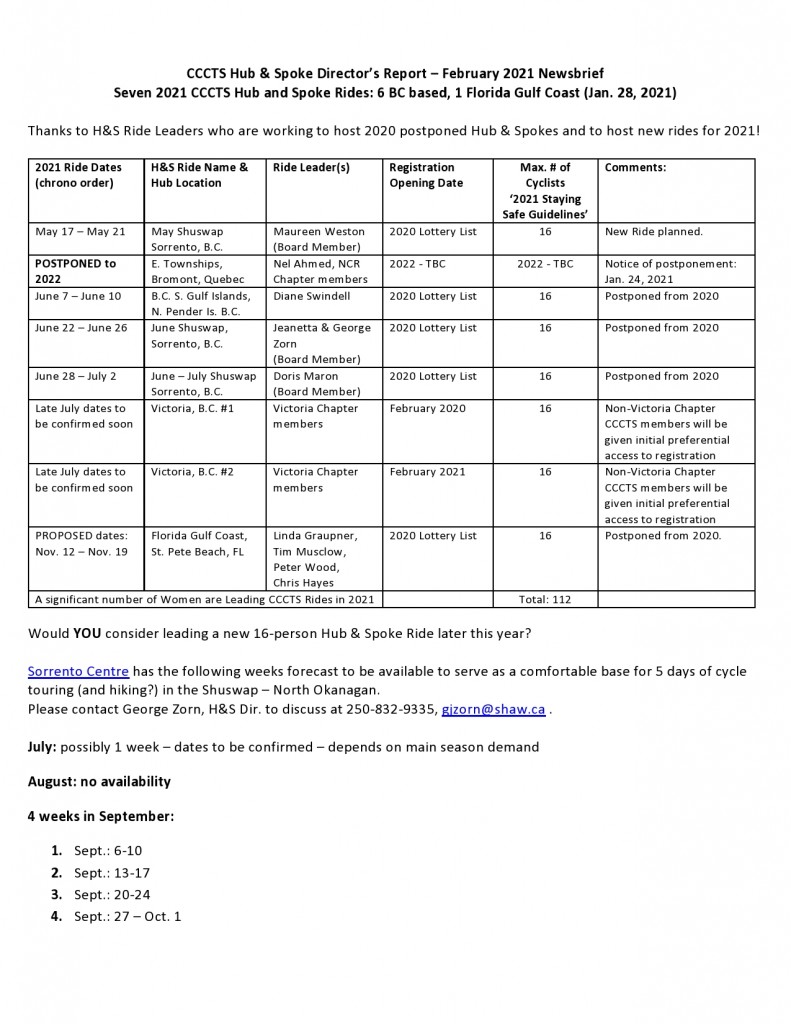 Marketplace
Winter Riding Pants.
I have 2 pairs of winter cycling tights that I bought on line.  They were posted as an Men's XL but would probably fit someone who takes a Small or Medium.
The measurements are:  Waist 32-34, Leg length 40, Inseam 31
They have never been worn and still have the tags on them.  They have a riding chamois in the gusset. I am asking for $60 for each one or $100.00 for both. 
Located in the Victoria area.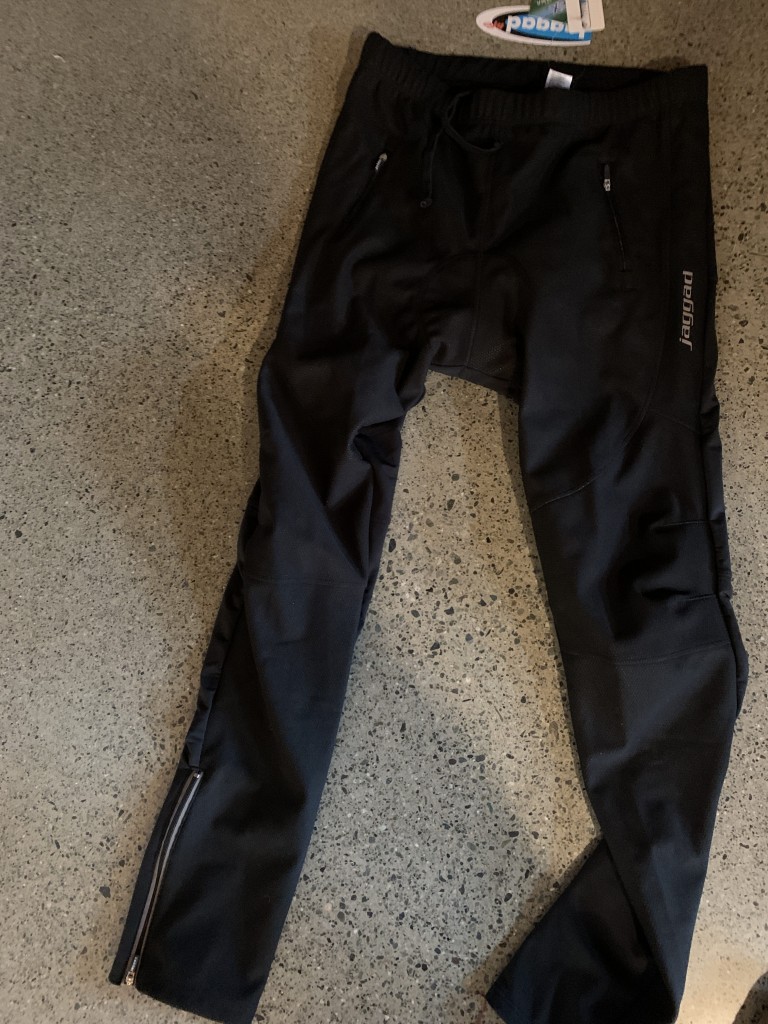 Cannondale 500 Optimo touring bike.
A small, 27 speed with 52/42/30 front ring and 10-25 9-speed rear cassette. Carbon front fork, Shimano Tiagra shifters, Shimano SPD pedals and Cannondale brakes.  New 700×28 Continental Gatorskin tires. Comes with Cateye Strada cycling computer, Bontrager clip on/off fenders, and Voyager rear pannier rack. Willing to deliver in Ottawa /Gatineau area.
Asking $550
Contact CCCTS member Bob Cavan at bob.cavan@rogers.com
This Fundraiser for Grandmothers for Africa is still available in the Victoria area.
Urban Bicycle Parking System $200.00 O.B.O
Contact Bonita Douglas :  bondoutoo@gmail.com    or  250-763-1830
If you are in Victoria in the next few weeks check out this sculpture in front of Fairfield Cycles.   You may recognize the owner of the bike by the unique shifter.
Videos
This looks like fun.!
New Members
| first_name | last_name | city | province |
| --- | --- | --- | --- |
| Margrit | Elmiger-Isert | Surrey | BC |
| Faye | keys | Victoria | BC |
| Bruce | Mason | Ottawa | ON |
| Lynne | Jordon | Victoria | BC |
| Ray | Bakke | Langley | BC |
| Howard | Quinn | White Rock | BC |
Published at least ten times a year by The Cross Canada Cycle Tour Society, a non – profit organization for retired people and others who enjoy recreational cycling. 
Items for the NEWSBRIEF must be received by the 28th of the month. The Editor reserves the right to edit for clarity, brevity and suitability of publication. The views expressed in the "NEWSBRIEF" are not necessarily those of the CCCTS or the Editor.
Submissions for NEWSBRIEF should be emailed to alaird212@gmail.com