Leader: Geoff Kennedy 613-232-6642
Co-leader: Dave Featherstonhaugh 250-507-5810
Co-leader: Nel Ahmed 613-592-2891
Trip Dates: Sun, 28 May 2023 -- Sun, 4 Jun 2023
Trip Classification: Intermediate
Trip Fee: $30 CAD
Trip Numbers: minimum 12 , maximum 30
Trip Registration Opens: Fri, 27 Jan 2023 5:00 PM (pacific time)
Registration Lottery Ends: Tue, 31 Jan 2023 5:00 PM (pacific time)
Trip Registration Closes: Sun, 14 May 2023 5:00 PM (pacific time)
Ride Description:
Our tour will take us through that section of Ontario south of Lake Huron and Georgian Bay. We will explore several interesting regions; the western shore of Lake Simcoe and the city of Orillia, the historic Huronia region around Midland and Penetanguishene, the Georgian Bay/Wasaga Beach coastline, the Blue Mountain escarpment near Collingwood, and the Big Bay coastline near Owen Sound.
This is a self-supported tour where each rider will be required to carry his/her own gear. We will stay in hotels/motels along the way and sample local restaurant food or pick something up from the grocery store. We will have 7 days of cycling and 7 nights of accommodation. Overnight stops will be in the communities of Barrie, Collingwood, Owen Sound, Midland and Orillia. A rest day at Owen Sound will enable us to explore local sights or have a day ride without panniers.
Accommodation Reservations:
Each participant will be responsible for their own accommodation bookings. A block of rooms has been reserved at all of the hotels, and it is expected that participants will stay in these hotels with the rest of the group. Hotel prices range from $100 to $175 per night (plus tax) for a room with 2 beds. The full list of hotels will be provided to the participants after they are selected. Participants will be required to contact each of the hotels to make their own reservations by the end of February. Participants will be responsible for any costs associated with cancellation of their own individual reservations.
Vehicles may be parked and left for the week at our first hotel in BARRIE, at no cost.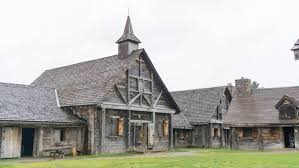 Riding Conditions:
We will be riding on rural roads and bike paths. Some of the ride will be on unpaved bike paths which are mostly (but not necessarily all) good quality stone dust. It is recommended that riders have 28 mm or wider tires. Daily distances range from 60 – 100 km, and the route is mostly flat with some rolling hills and a few steep climbs.
Riders are responsible for getting themselves to the hotel each night, and for carrying all of their gear. In case of inclement weather or sickness/injury, riders should be prepared to arrange and pay for their own transportation to the next hotel or back to their car, as appropriate.
We will be riding in 2-3 separate groups each day, each with its own ride leader, providing options for different distances, cycling speed and departure times.
Participants will be required to download the Ride With GPS routes from the CCCTS route library, and/or to print their own copies. Routes will be finalized and available to download a week before the trip.
Fee Includes:
The $30 fee will cover organizing costs. Extra funds will be used by the tour leaders for Happy hour supplies.
Fee Does Not Include:
Accommodation, transportation, meals, park admission costs or individual expenses of participants.
Most participants will probably drive from Ottawa to Barrie, a distance of 412 km and 5 hours (through Bancroft). If coming from further away, the nearest commercial airport would be Toronto Pearson International. Barrie, (our departure city) is accessible via GO Train from downtown Toronto several times daily for those who may be arriving by air.
There are no organized bike rental operations in Barrie. Participants wanting to rent should contact Barrie bike shops to try and make individual arrangements, or consider renting from downtown Toronto on the way to Barrie.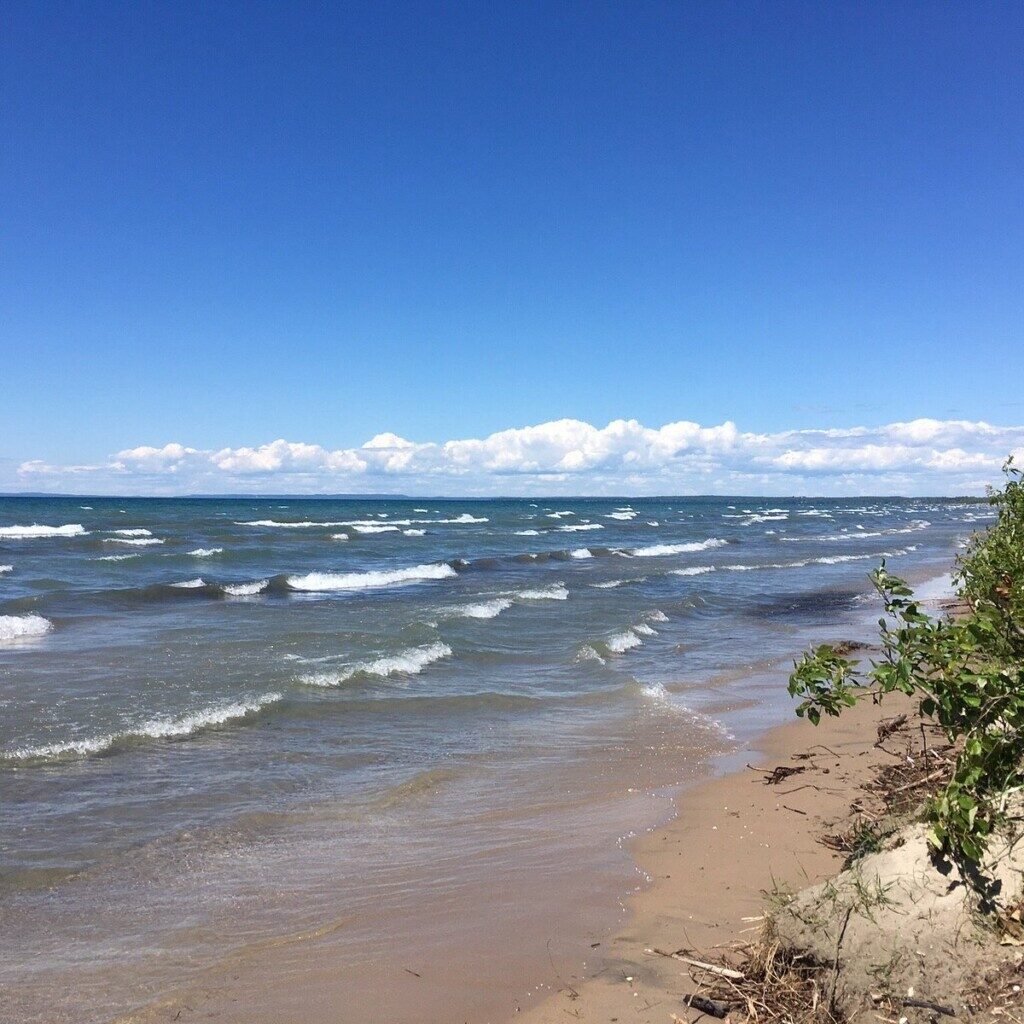 Itinerary:
Sunday, May 28th:
Participants should plan to arrive at the chosen hotel in Barrie on this day as the first ride will be scheduled for early on the morning of the 29th. There may be time for a short shake-out ride around town, and a welcoming Happy Hour at 5:00 pm will enable you to meet your fellow riders.
Monday, May 29th:
On day 1, we will cycle from Barrie to Collingwood, passing through Angus and Creemore. The distance will be 73 km or longer, depending on your choice of route.
Tuesday, May 30th:
After a night in Collingwood, we continue past Blue Mountain, Thornbury and Meaford on the route to Owen Sound. Again, the minimum distance will be about 73 kms.
Wednesday, May 31st:
Today is a free day since we stay in Owen Sound for 2 nights. You will have the option of doing the Big Bay loop ride (85 kms) or exploring Owen Sound at your leisure.
Thursday, June 1st:
We leave Owen Sound and return to Collingwood by a more southerly route, with the option of descending the escarpment at Blue Mountain or following the Georgian Bike Trail along the coast. (72 or79 kms)
Friday, June 2nd:
Today's route follows the waterfront trail along the Georgian Bay shore, past Wasaga Beach to Penetanguishene and an optional diversion to Discovery Harbour before continuing on to Midland.(62 to 72 kms)
Saturday, June 3rd:
From Midland, after a possible visit to Sainte Marie among the Hurons, the route follows the coastal bike trail to Waubaushene, where there is the option of following the Uhthoff rail trail or a longer rural road route to Orillia.(66 to 75 kms)
Sunday, June 4th:
A morning ride of 50 kms (max) along the Lake Country - Oro-Medonte Rail Trail or adjacent lakeside roads will bring us back to Barrie, where riders will pick up their vehicles and depart as they wish.
Registration and Participant Selection:
Registration will be on the CCCTS website on the date shown. A computerized lottery system and wait list will be utilized in the event that the ride is over-subscribed. A $30 CDN payment is required at the time of registration. The lottery sign up will run for 4 days, after which the Ride Leader will review the results.
The selection process will consider the following criteria in evaluating candidates:
 fitness and riding ability and experience required for the tour,
 a history of demonstrating safe riding practices,
 acceptable social behaviour.
The leader may interview riders or others who know them to verify their suitability for the tour.
The leader will notify registrants of their selection status. If the ride is not filled to capacity, registration will continue until the closing date shown. The $30 fee is non-refundable in the event of participant cancellation. Wait listed cyclists who don't make it to the ride's "Go List" are eligible for refund of their registration fee, unless they request removal from the wait list. In case of cancellation by CCCTS, the registration fee will be refunded.
Covid Considerations:
 CCCTS riding guidelines including applicable Covid guidelines will apply. CCCTS requires all participants to be fully vaccinated, and proof may be requested by the leaders.
 Everyone should bring a COVID test kit with them on the tour and take responsibility for self-testing if they feel ill.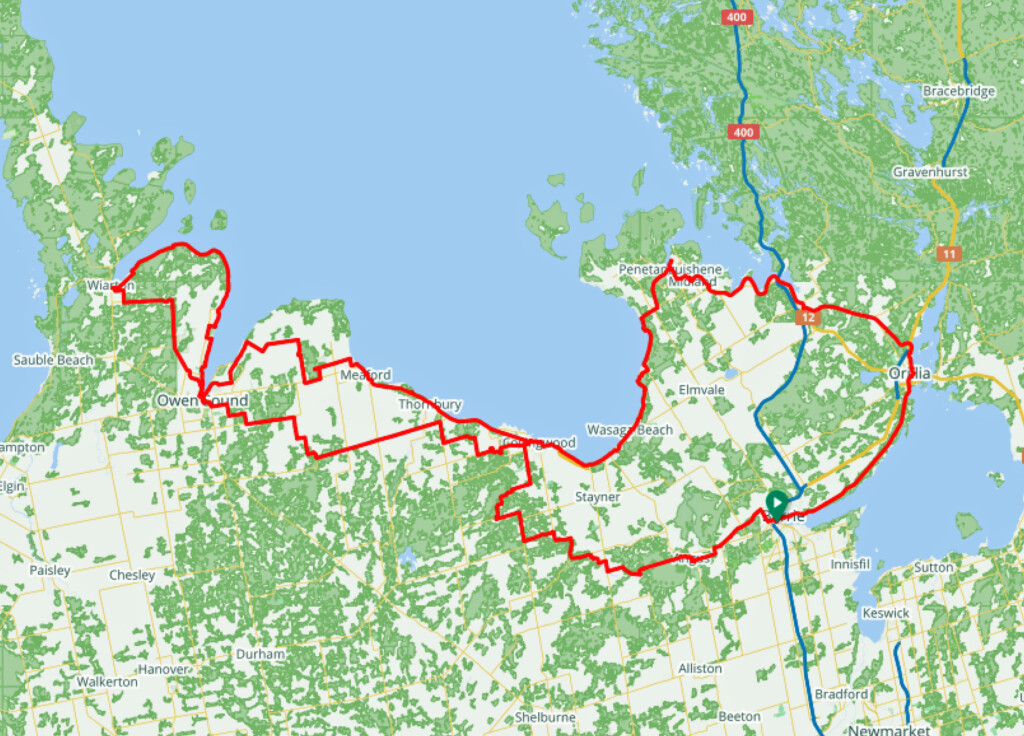 Participants
:
Mary Aaftink, Nel Ahmed, Angela Bourne, William Bourne, Jo Jo Chapman, Phil Dawes, Carol Evans, Glen Evans, Dale Featherstonhaugh, David Featherstonhaugh, Kerry Guglielmin, Peter Haggerty, Claudette Heiss, Paul Hough, Marg Hurley, Geoffrey Kennedy, Carole Laflamme, Helene Leduc, Luc Leduc, Anna Lenk, Nancy Luitwieler , Martha MacKenzie, Susan Monaghan, Beth Moxley, Linda Parsons, Odette Regimbal, Robert Roden, Don Taylor, Phil Valois, Peter Wood
Wait List
(in priority order):
Bonnie Evoy, Elly Khazaei, Tim Musclow, Lee Gartley, Keith Gartley, Paul Lindsay