Welcome to "stormy" Florida! Yes, this 2022 CCCTS bike trip started with a big bang: A tropical storm (level 1 hurricane) with the east coast taking the brunt of it. The impact on the Gulf side -where our Hub & Spoke took place- resulted mostly in heavy downpours and high velocity winds. However not for long! Read on for more details… and for photo albums of the trip, along with all the RWGPS route maps and Chris Hayes' great animated Relive ride summaries, visit CCCTS Florida Hub & Spoke 2022
This trip report was prepared by Carole Laflamme and Bill Bourne, with photos submitted by many of the participants.
Florida Sunsets!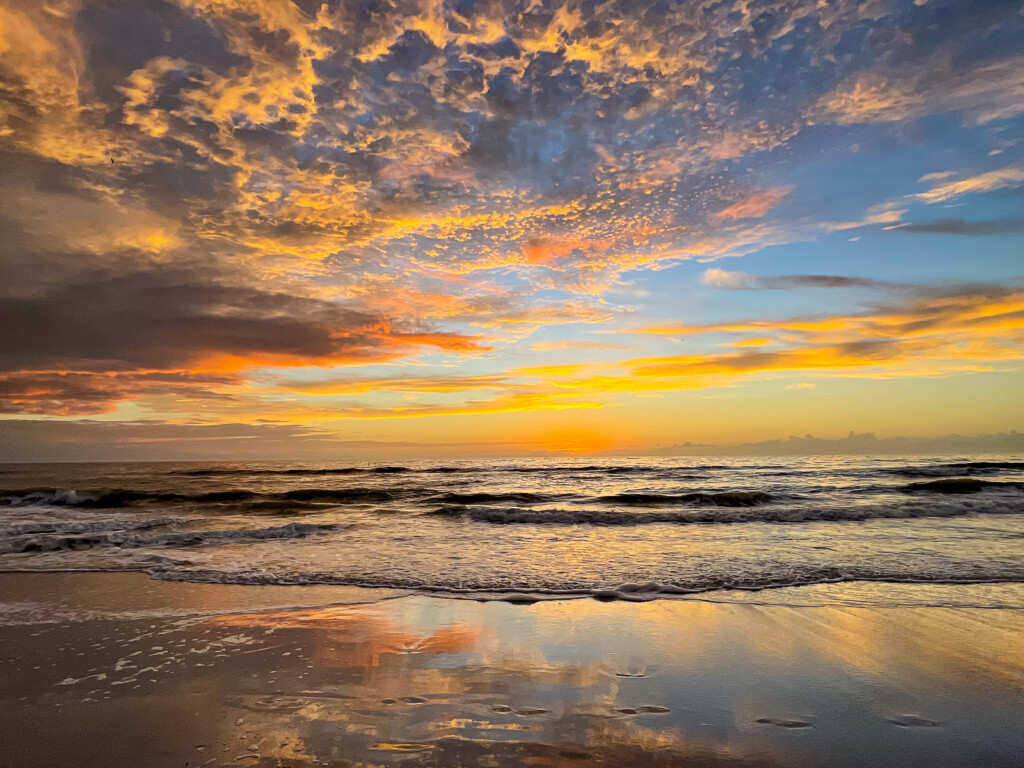 A short break on the Suncoast Trail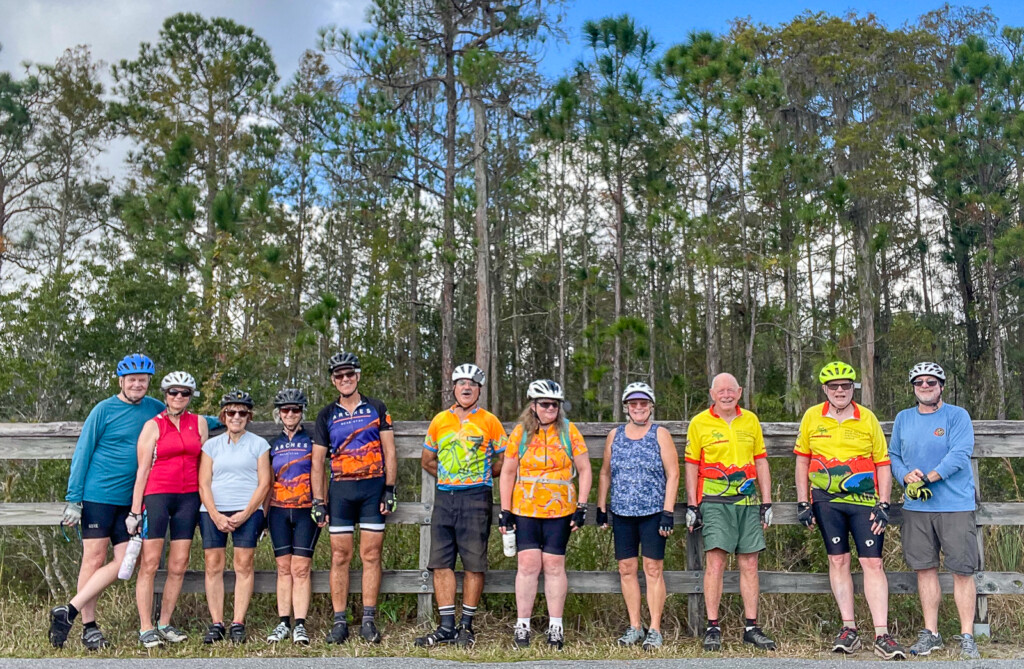 Linda Graupner, our outstanding organizer, worked countless hours to prepare a memorable cycling trip based in beautiful St. Pete Beach. On November 10th, 26 intrepid cyclists gathered at the cozy Gulf Gate Resort for eight days of fabulous riding. We had four brave campers who lodged at Fort de Soto.
Many thanks to Linda Graupner for her expert tour leading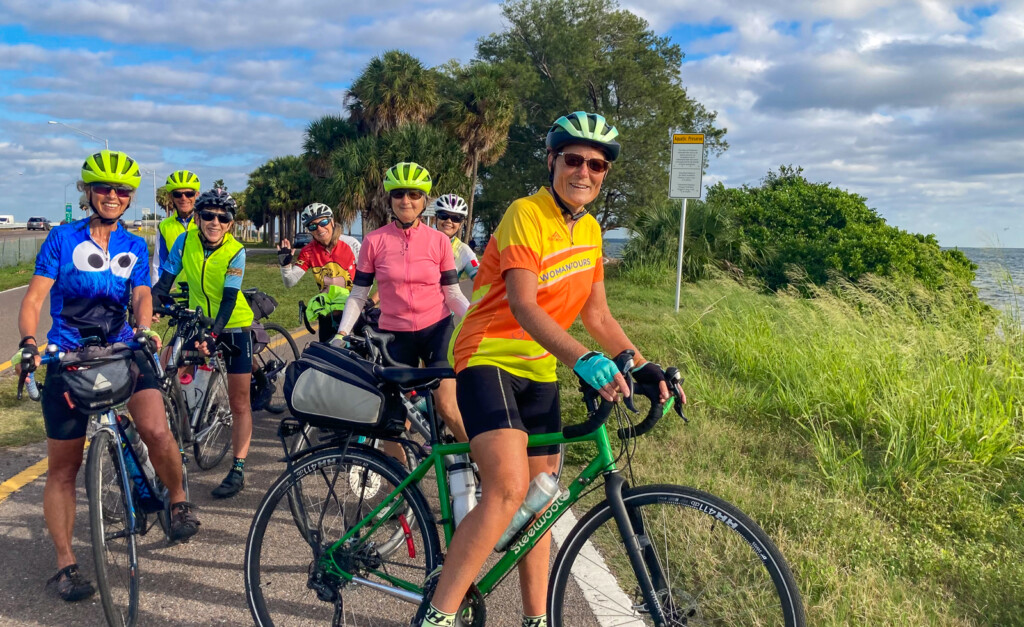 Day 1 was rained out due to Hurricane Nicole, which was downgraded to a tropical storm on the Gulf side. We still gathered for a wonderful welcoming Happy Hour… indoors! While raising a glass to friendship, we all introduced ourselves, then Linda informed us of the up-coming activities and provided us with helpful safety tips since most of us had never ridden in Florida.
The storm raged. Particularly fun for the campers!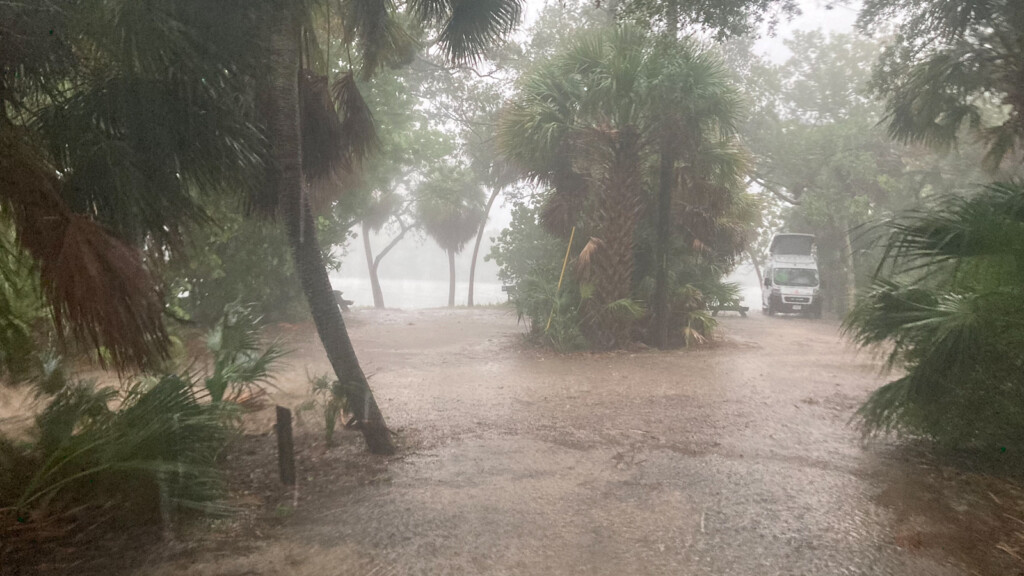 The sun came out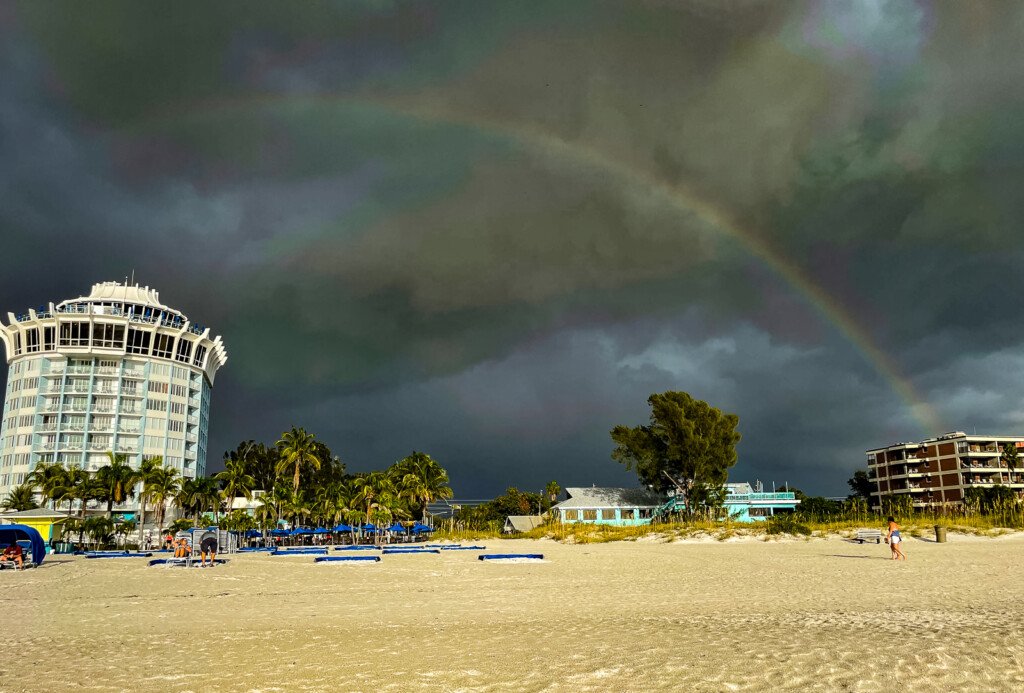 There was some damage noticeable in places. And lots of debris on the roads and pathways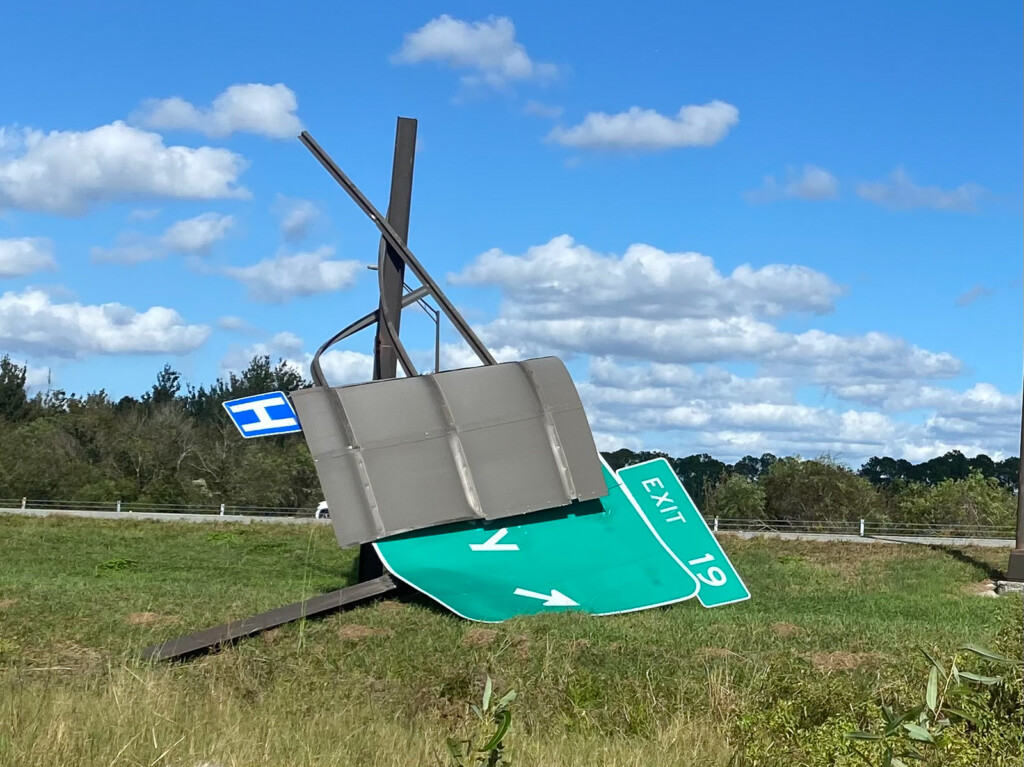 Day 2 took us to Maximo Park and Boyd Nature Preserve. It rained on and off as we cycled, hiked and visited the Aviary, home to injured birds. Definitely worth the trip as we saw alligators and a wide variety of wild birds. On the way back, we even got to cycle the famous Pink Streets! This ride also marked the first of many flat tires repaired by our expert Bill.
The weather report promised no rain! Still, the only rain we had all week. And it was warm.
We found an armadillo in the Boyd Nature Preserve (and seabirds and alligators, and geckos)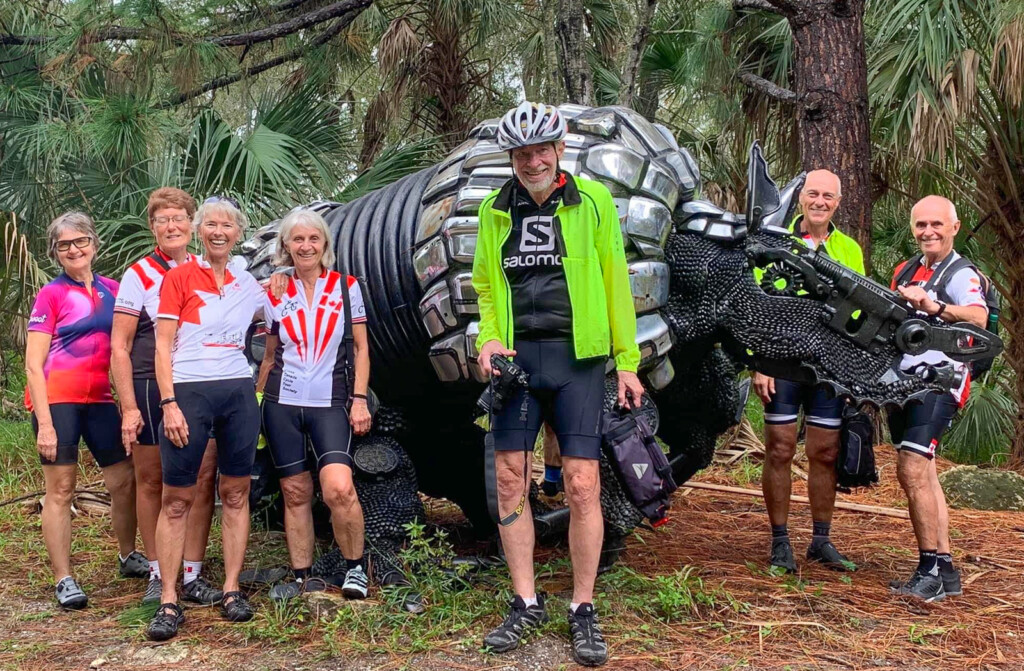 Seabird drying its wings after diving.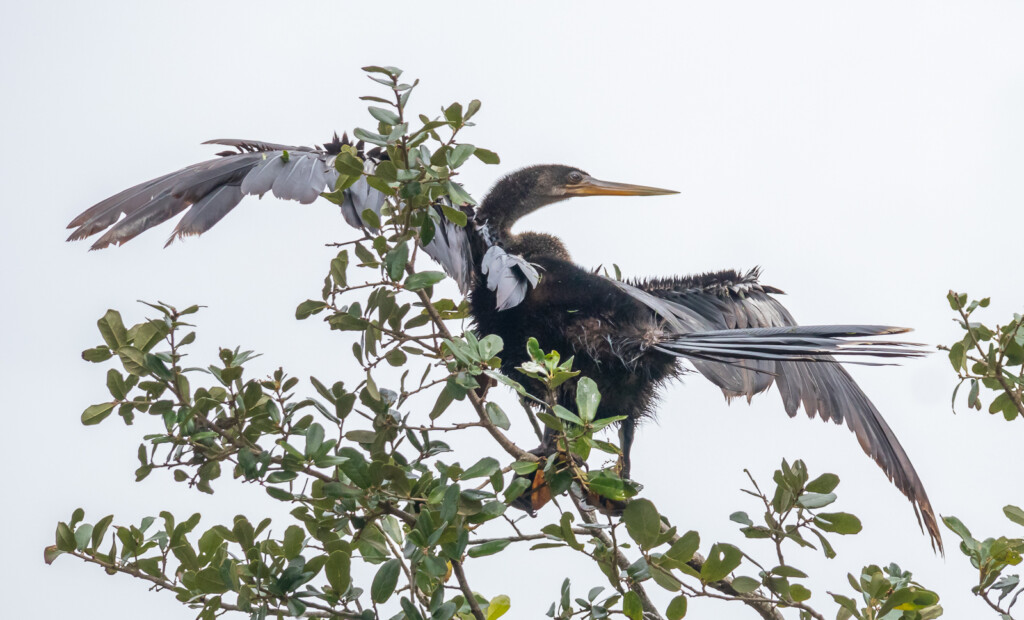 The famous pink streets of Maximo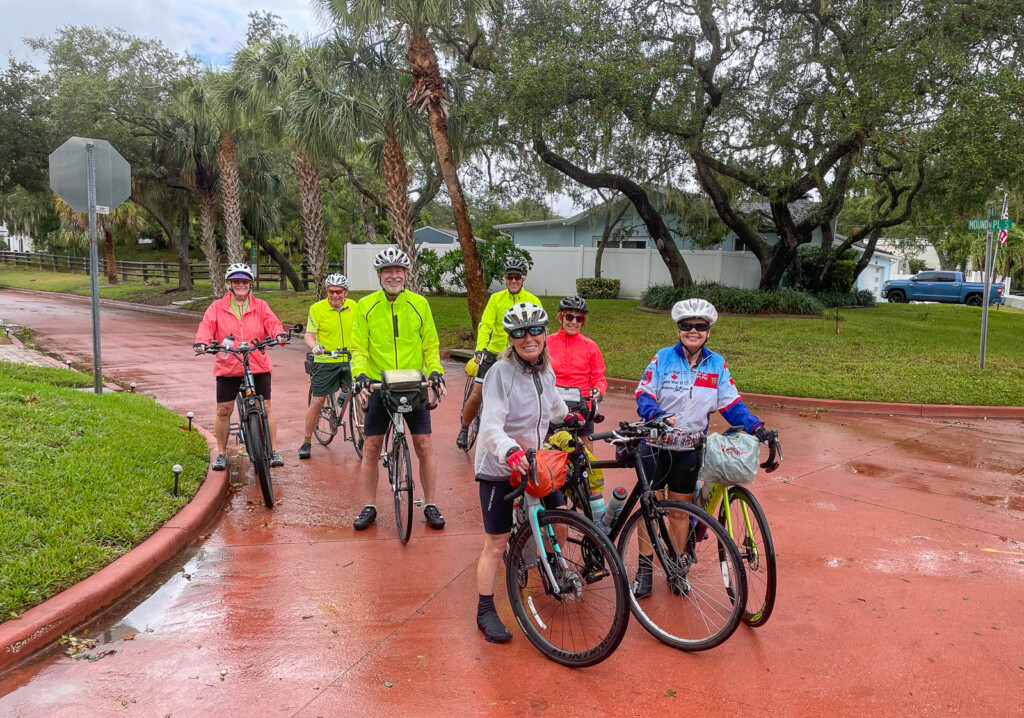 "Flat roads and flat tires"! At least 8 flats over the course of the week. Putting a tube in a tubeless tire is messy!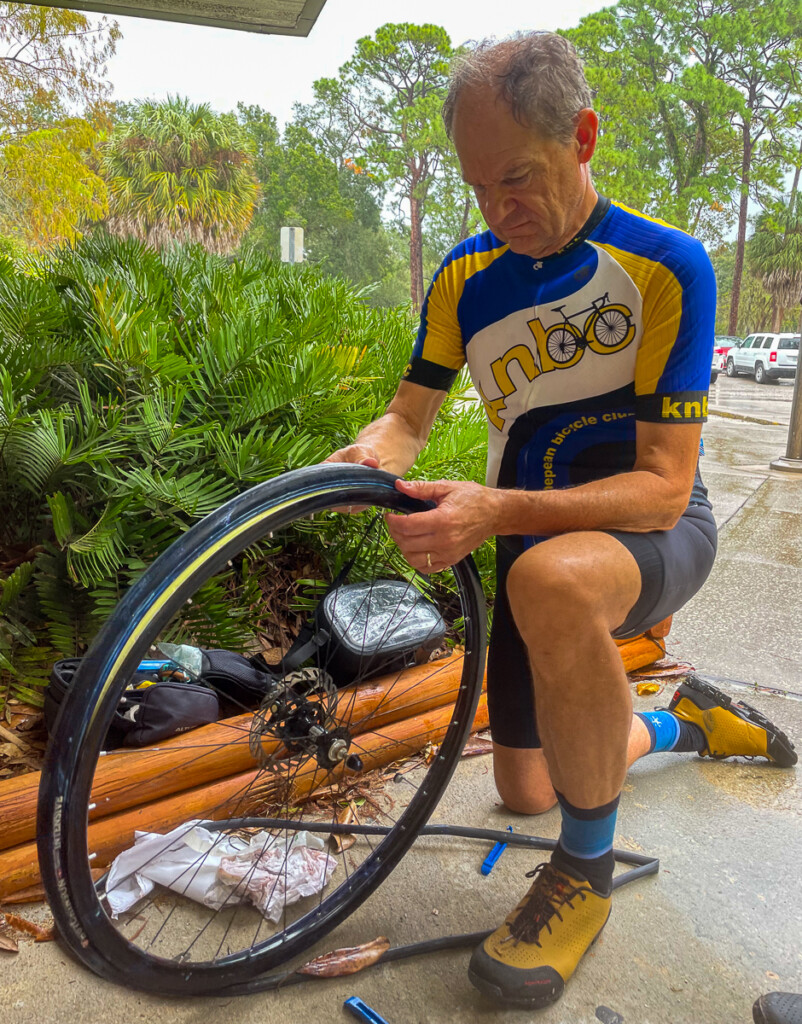 Day 3: Today's highlight was the vast wildlife we encountered. Plus, the sun was back! Cycling the Suncoast Trail and Starkey Park, we saw many Gopher tortoises, alligators, dolphins, tall Sand Hill cranes, elegant White Egrets and a wide variety of smaller birds. A veritable bird watcher's paradise. What an amazing day that culminated with a stop at Larry's Ice Cream & Gelato Bar, then a delightful happy hour by the pool… outdoors!
Wow! That's a huge alligator. (8ft long, actually)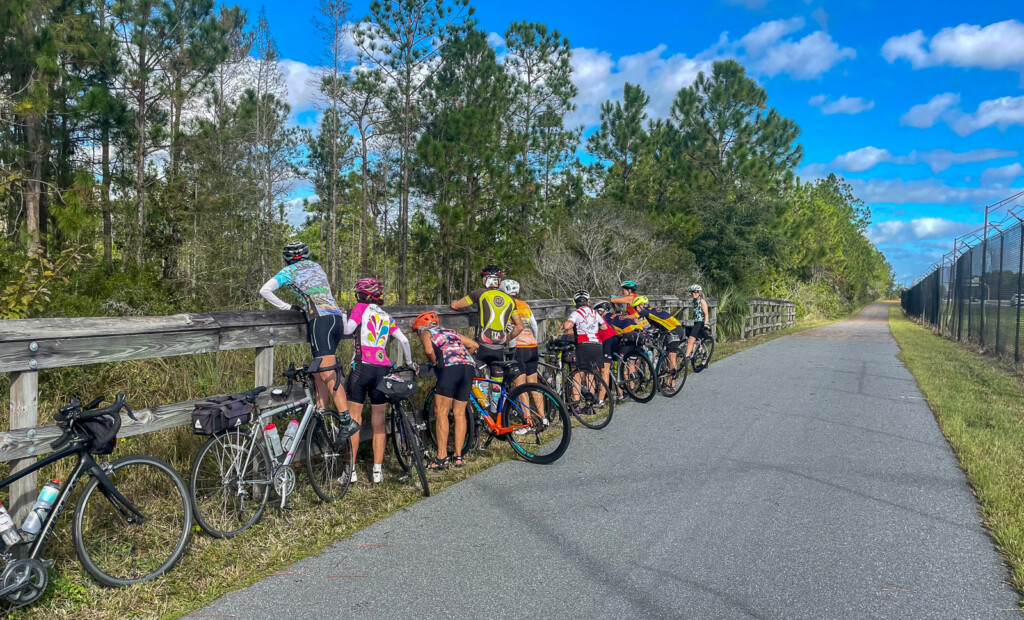 But this one's just a small juvenile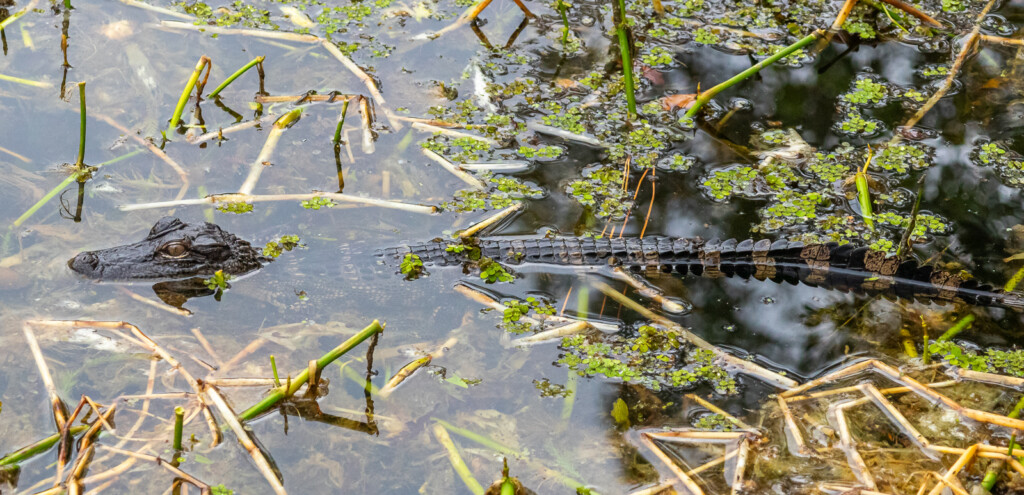 On the quiet pathways in the Starkey Wilderness Preserve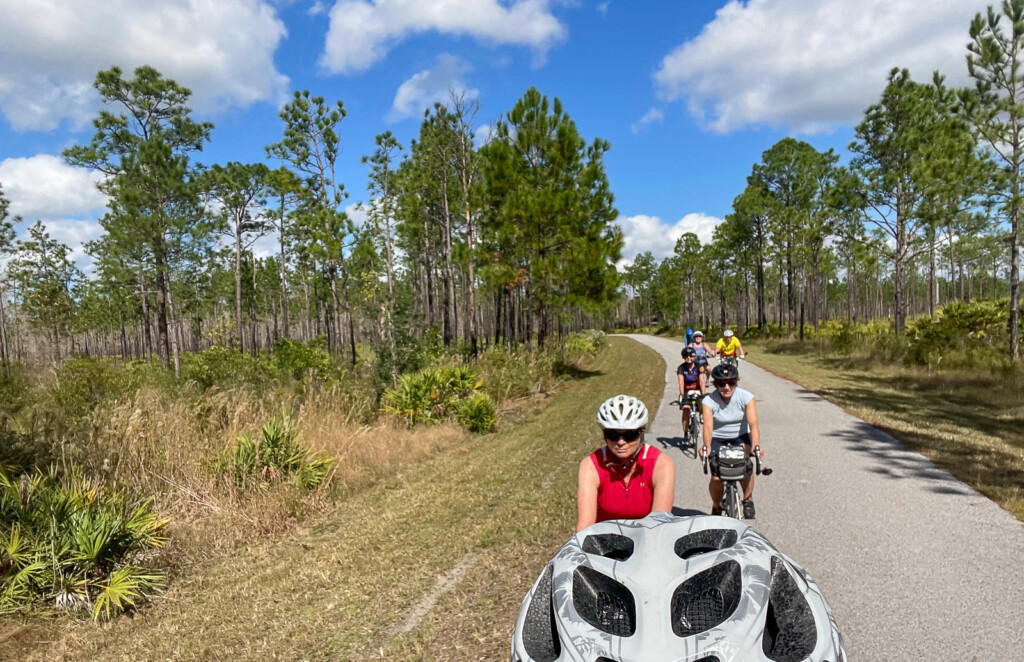 We saw Gopher Tortoises grazing in an open field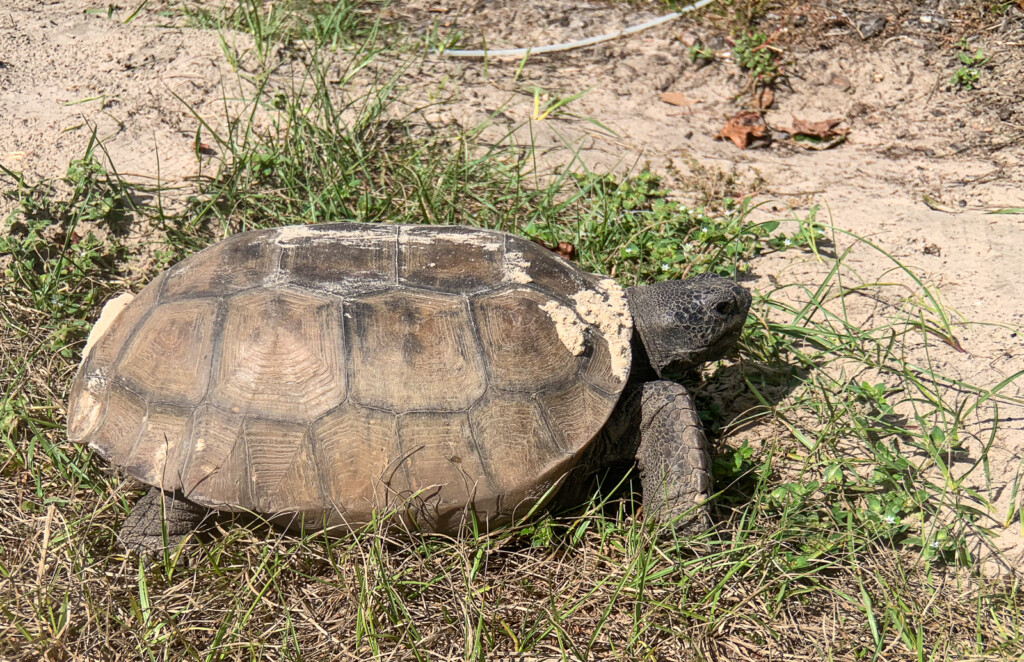 Day 4: Ride to Fort de Soto with a detour to visit the Ruins of Fort Dade (built in 1899) from the Spanish-American War. These heavy fortifications remain along the northwest shore of Egmont Key, but they are crumbling in the heat and humidity of the Gulf Coast. Back at the resort, some of the «kids» went to play in the waves. Fun, fun, fun!!!
Great views of the coastline and the bridges from Fort De Soto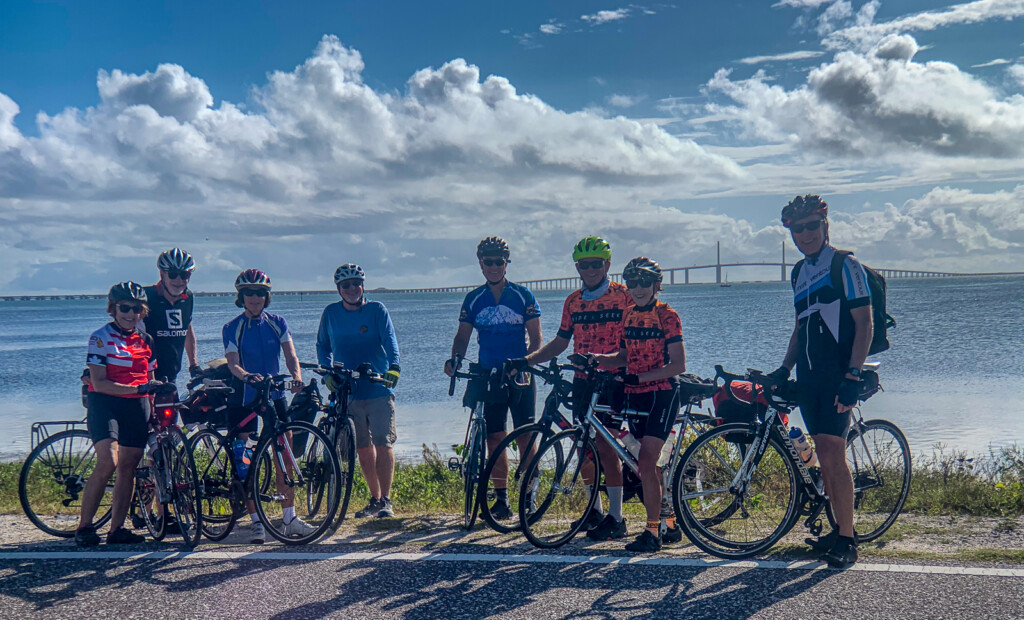 A walk on the beach and in the ocean at Fort De Soto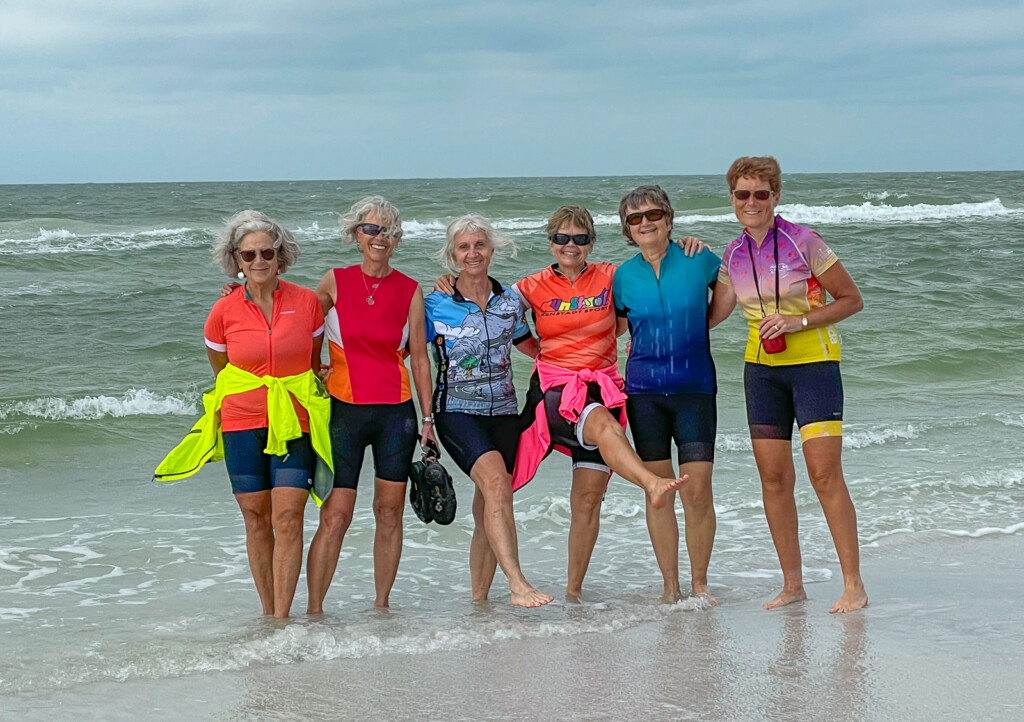 We had our daily happy hours outdoors on the beach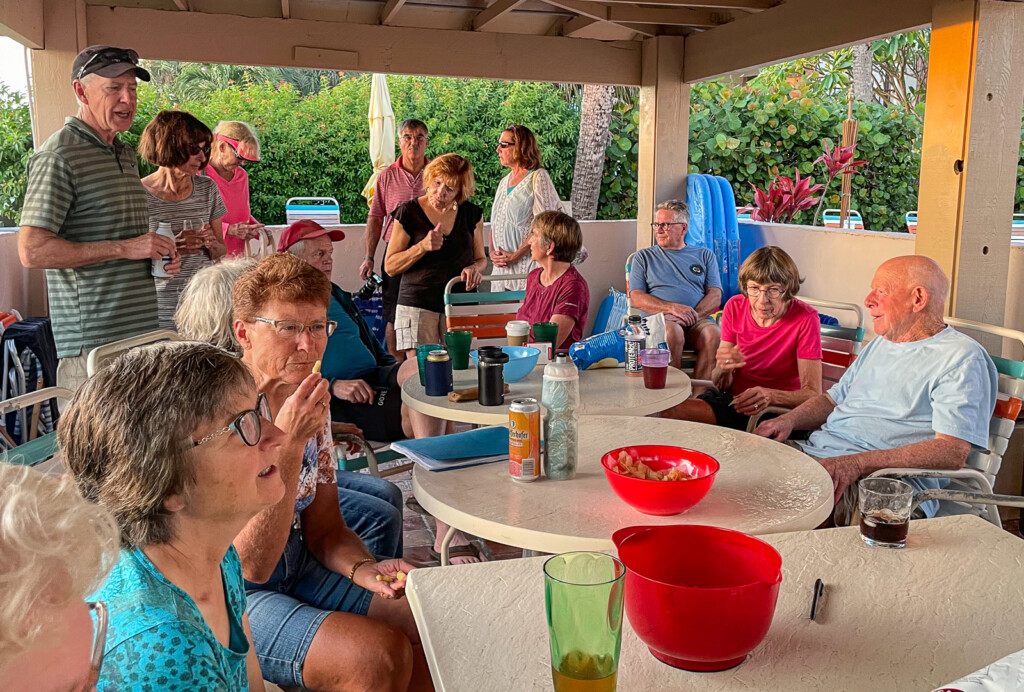 Day 5 was supposed to be our Rest Day, but did we rest? Oh no, we had a 55k ride to Pass-a-Grille for breakfast at Paradise Grill, on a sunny beach. Then, on the return stretch, Linda guided us in pretty neighbourhoods to view numerous whimsical mailboxes. In the afternoon, Tim planned a short ride to the popular Mastry Brewing Co & Kitchen for a substantial lunch and brew (mostly attended by the boys – lol). And to top it all, Angela organized a wonderful group dinner at Island Grill Restaurant. Wow! We went to bed completely satiated.
The only hills the whole trip were the bridges!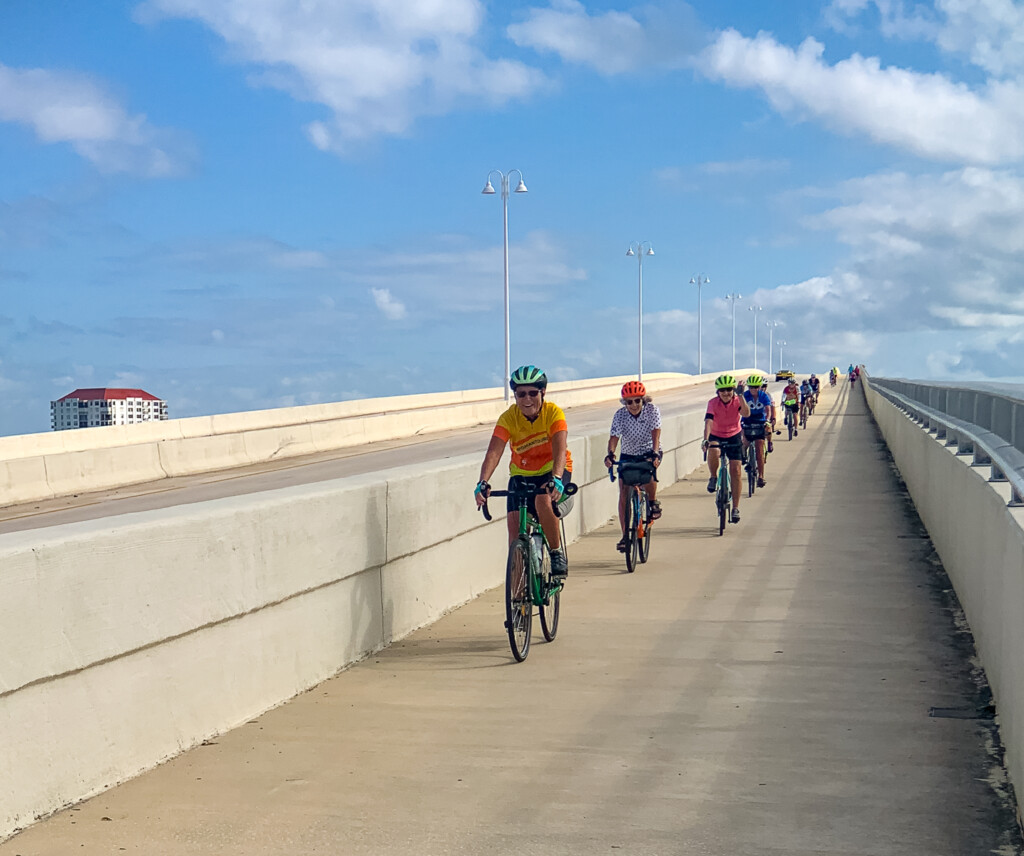 It seemed like there were whimsical mailboxes in front of every house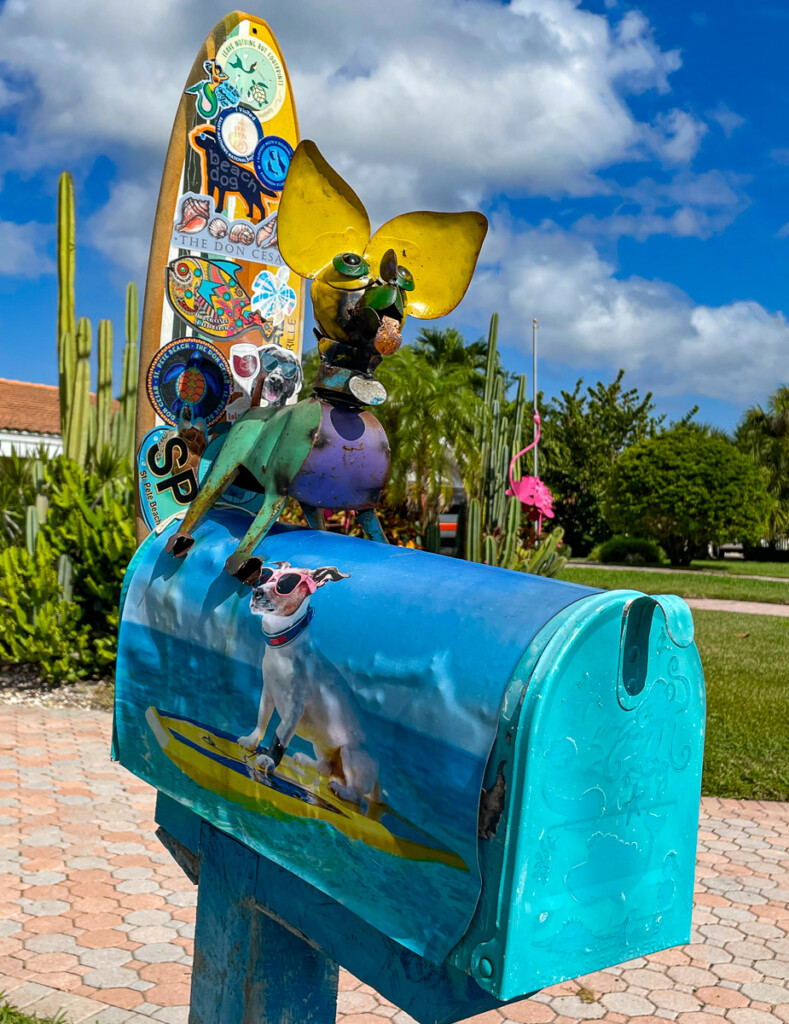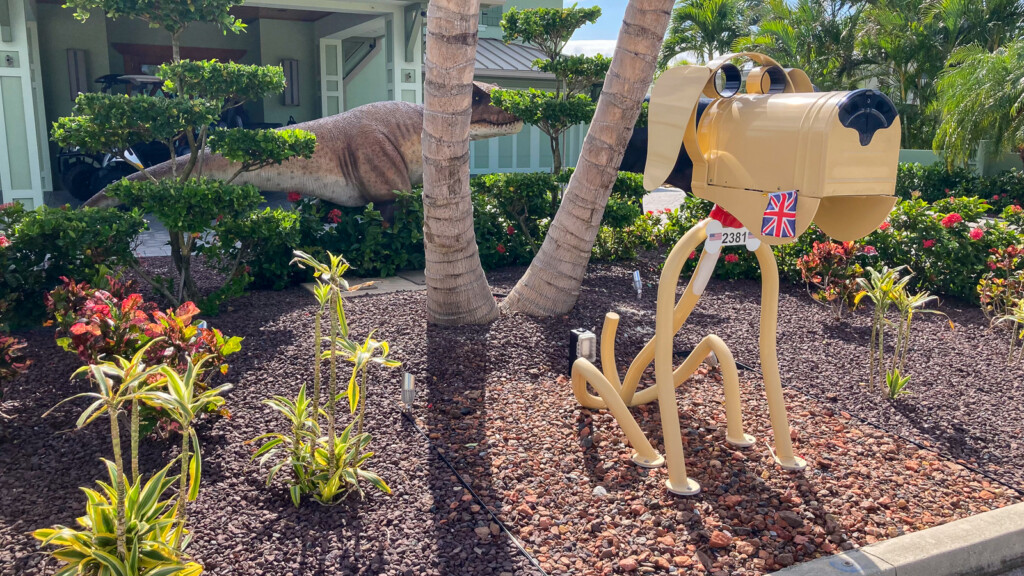 The famous pink casino of St. Pete's Beach (affectionally called the Pepto Bismol!). Wait – where are all the guys?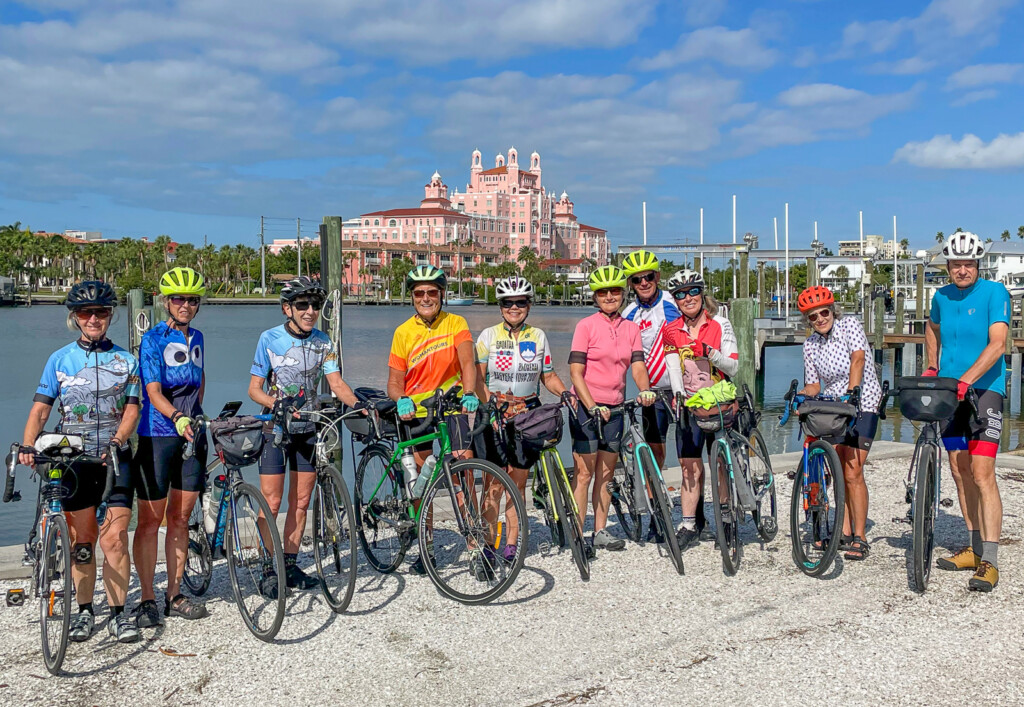 The guys are at Mastry's craft brewery for a relaxing lunch!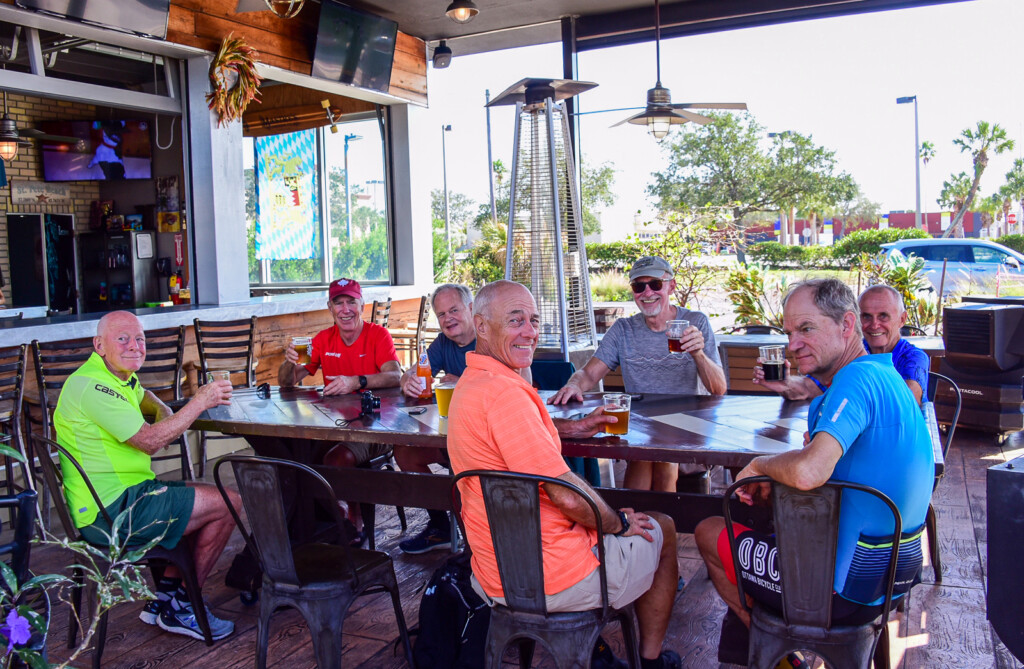 Day 6 offered a longer ride on the Pinellas Trail, with a destination to Tarpon Springs, a quaint little village with decades of history. We visited «Sponge Docks», a big sponge factory that presented a short informative film on the harvesting of natural sponges. Today's lunch stop was at «Rusty Bellies» a waterfront, family-owned grill featuring local seafood and tiki bar.
Tarpon Springs is famous for its sponge harvesting and Greek culture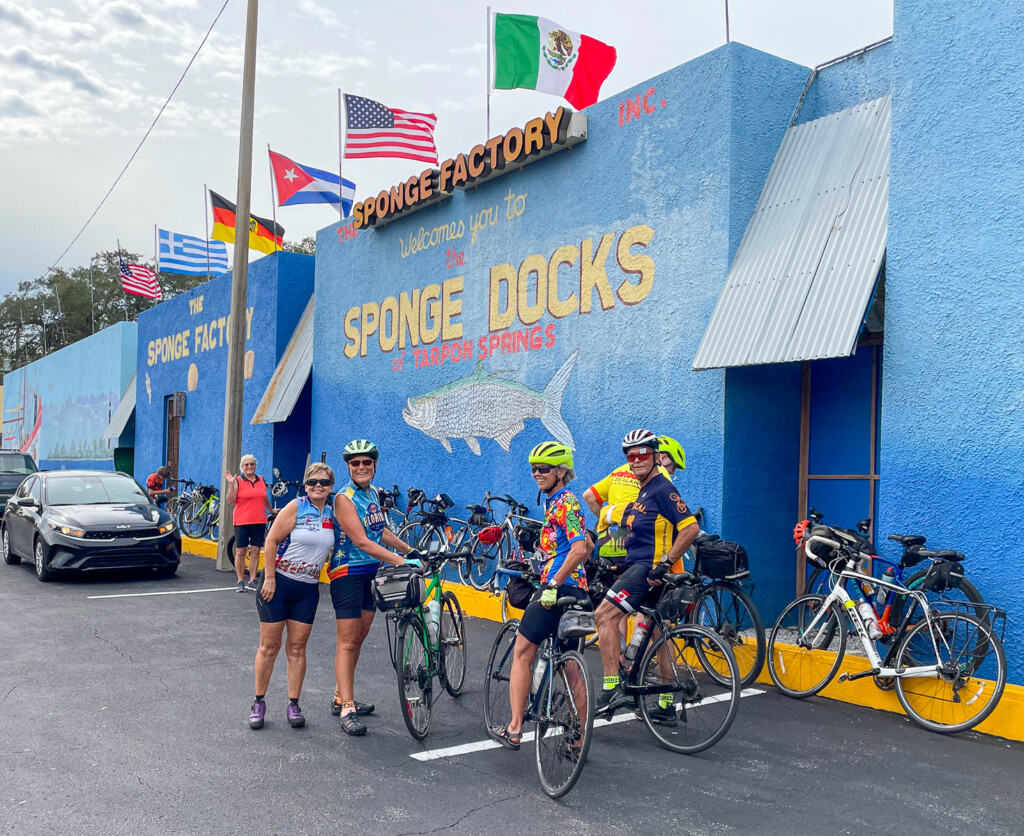 Sponges galore!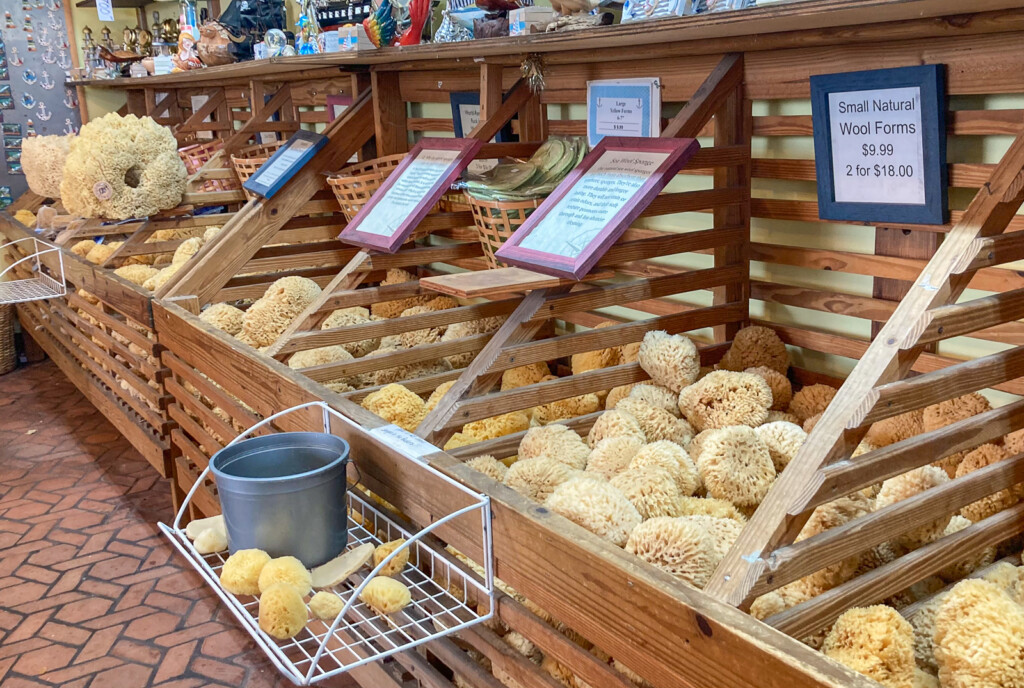 Great lunch at Rusty Bellies on the harbourfront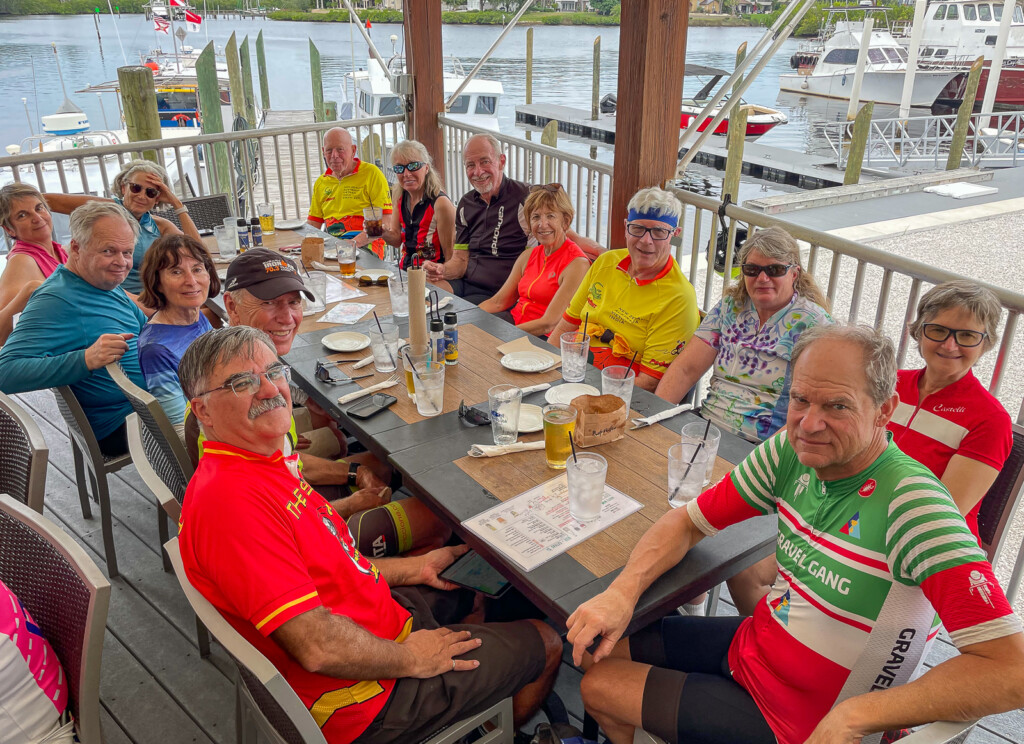 On Day 7, our bikes wanted a break, so they decided to take a day without riders; they started their holiday with a picnic, then hung out at the brand new St. Petersburg Pier, then went to see the sand sculptures. They had a fantastic day! Our humorous Chris titled this «Bikes on Holiday»! Us, the humans, well we tried to keep up (ha ha), taking the extensive trail system called St. Pete's City Trails. Back at the ranch, the sand was beckoning, so the kids went for yet another lovely walk on the beach.
The bicycle picnic in Clam Bayou Nature Park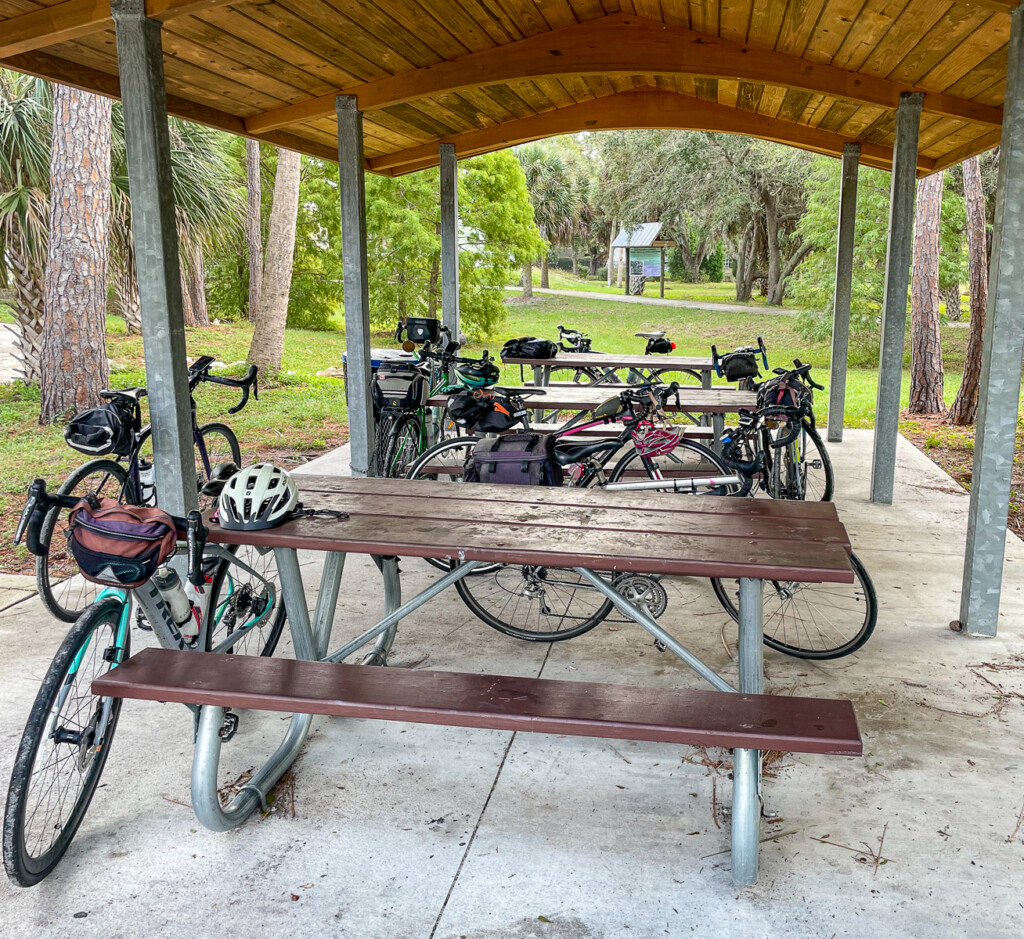 To give the bikes their privacy, we walked a short trail in the Clam Bayou Nature Park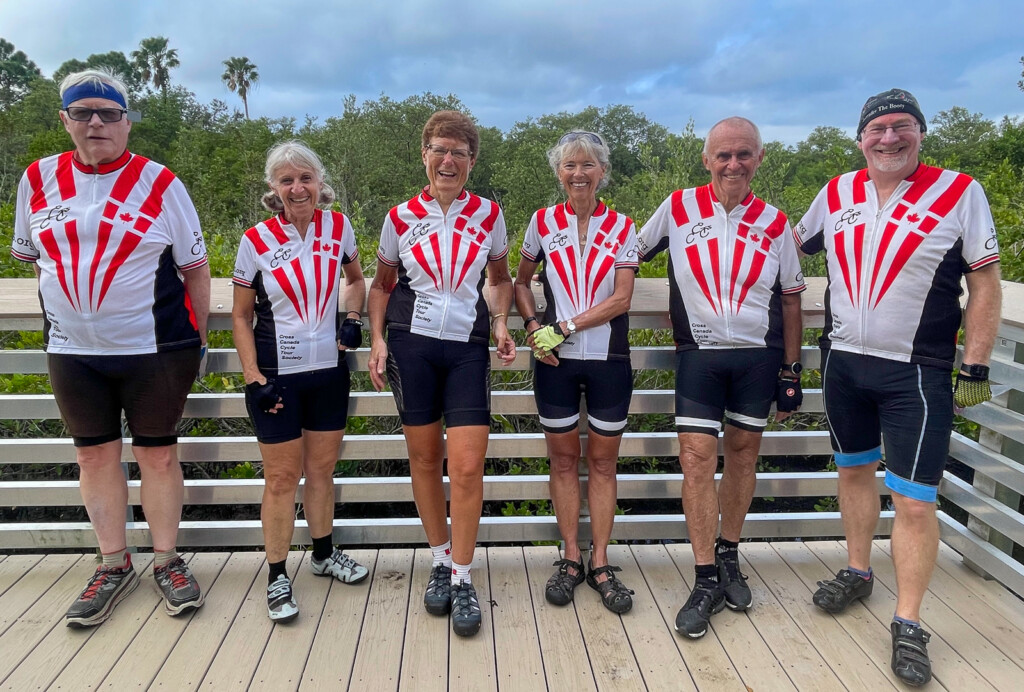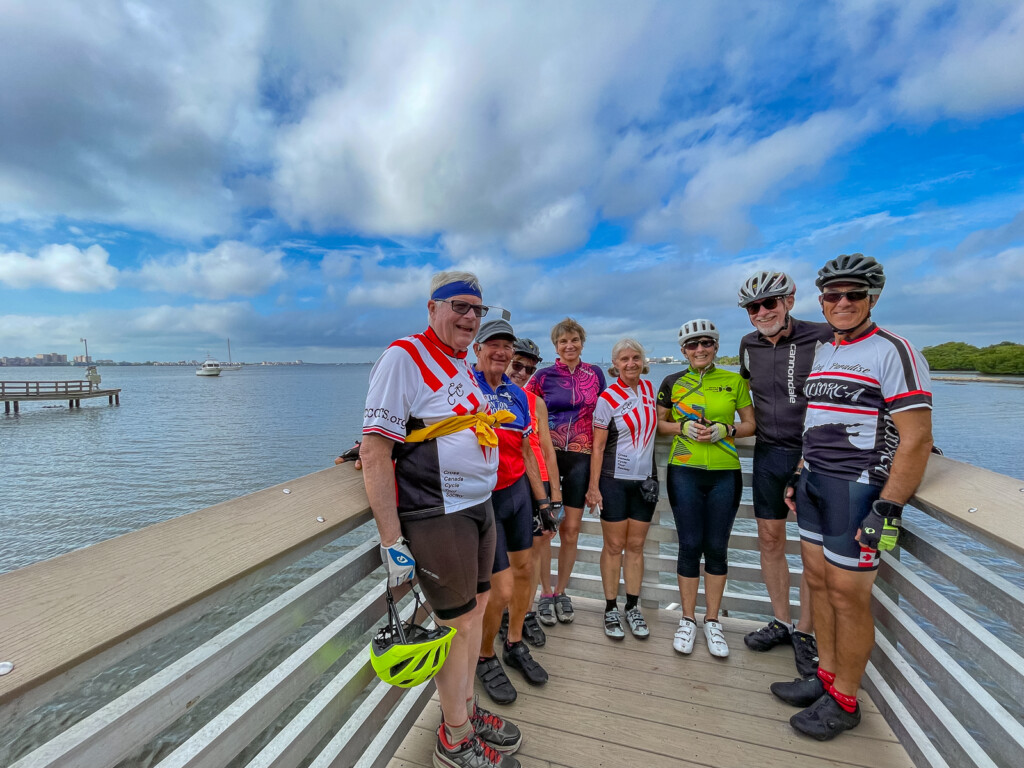 Hanging out on the amazing St. Petersburg Pier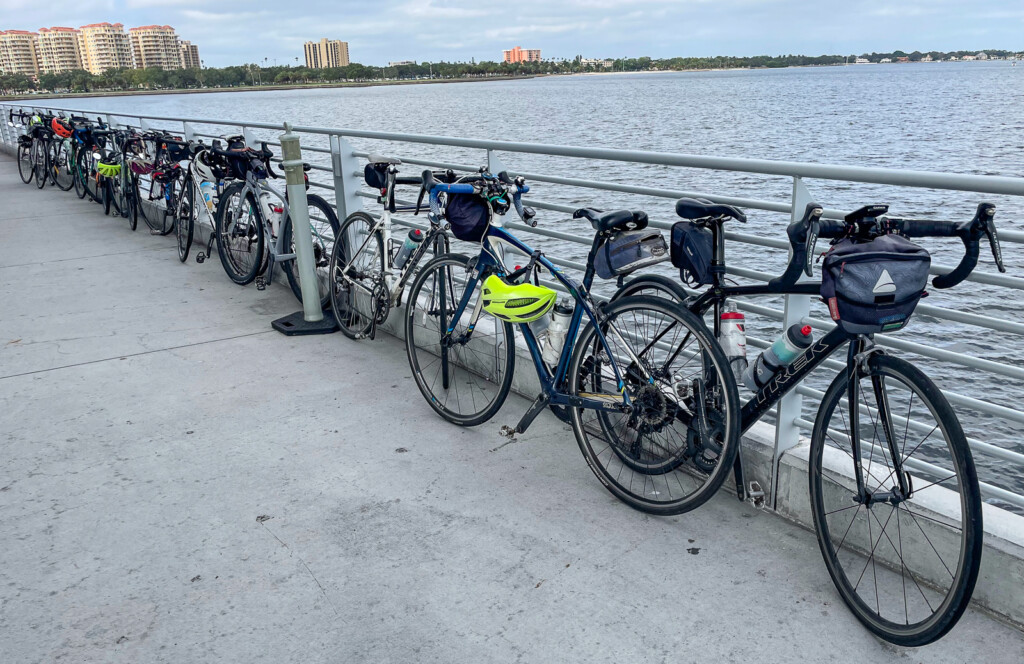 Pelicans on St. Petersburg Pier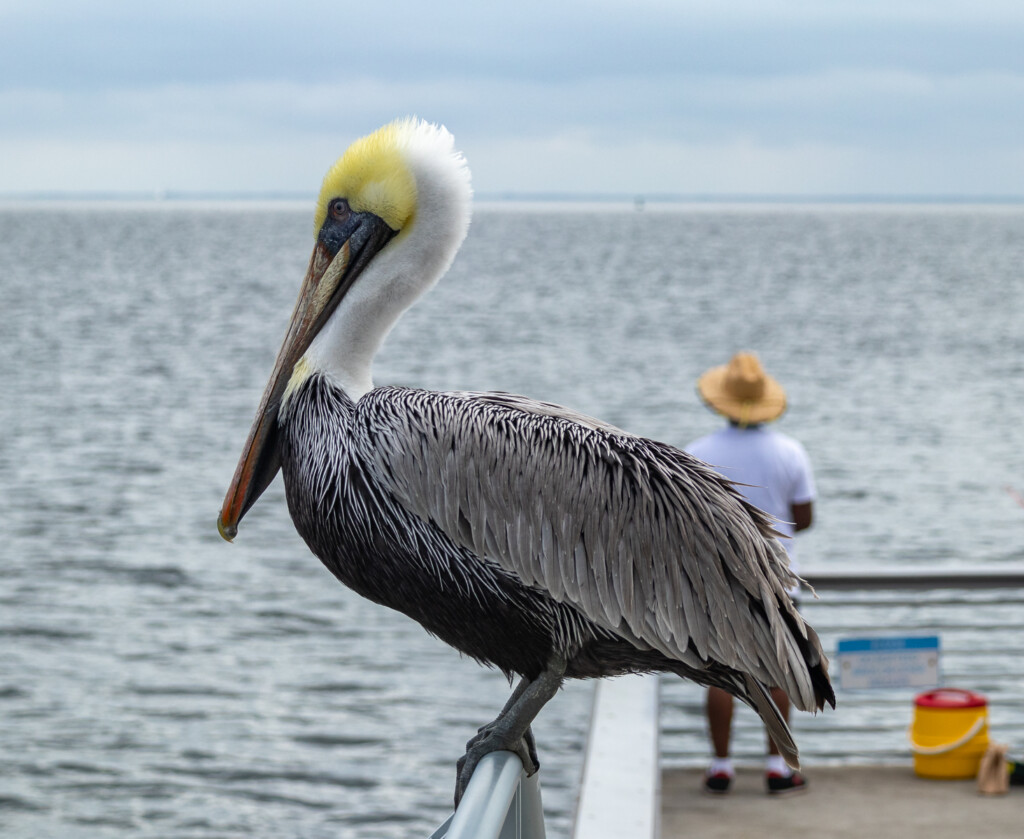 And catching some rays at Treasure Island Beach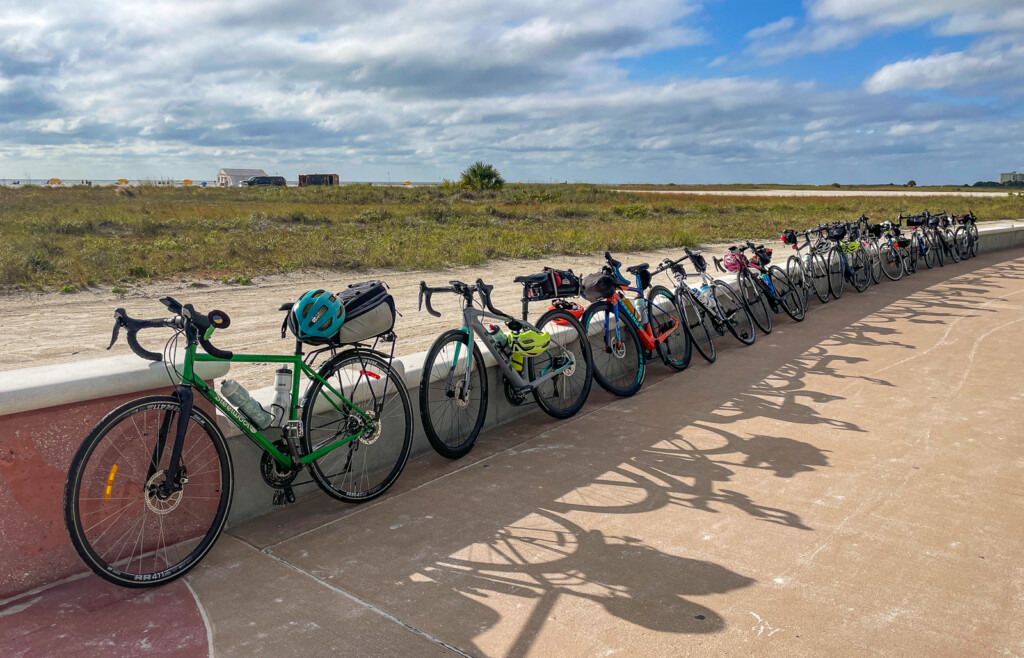 Sand sculpture competition on Treasure Island Beach (The bikes stayed away – they didn't want to get their wheels sandy!)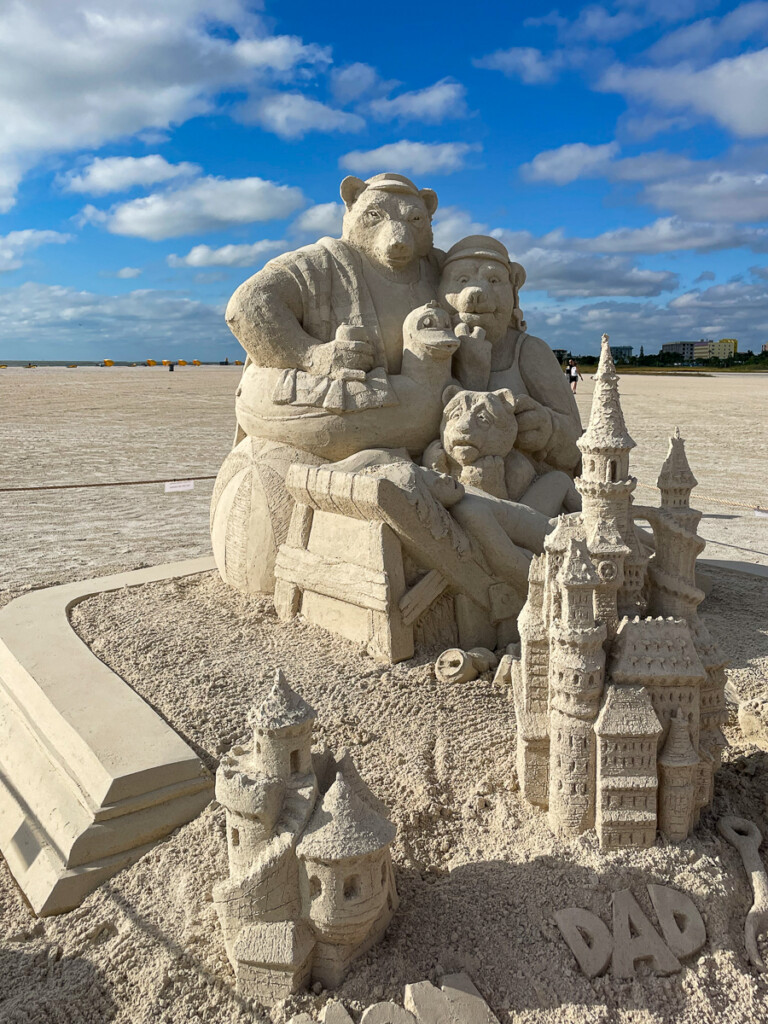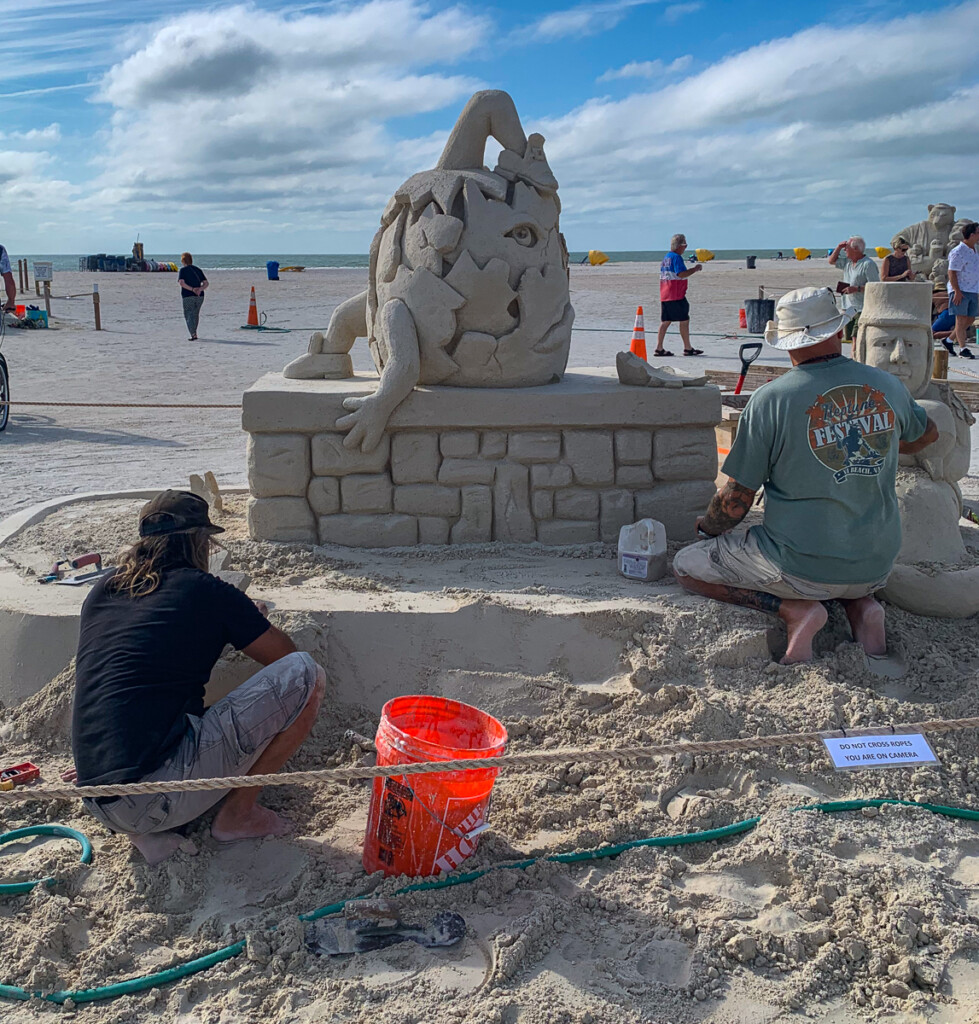 The "kids" on the beach enjoying the sun, surf, and sand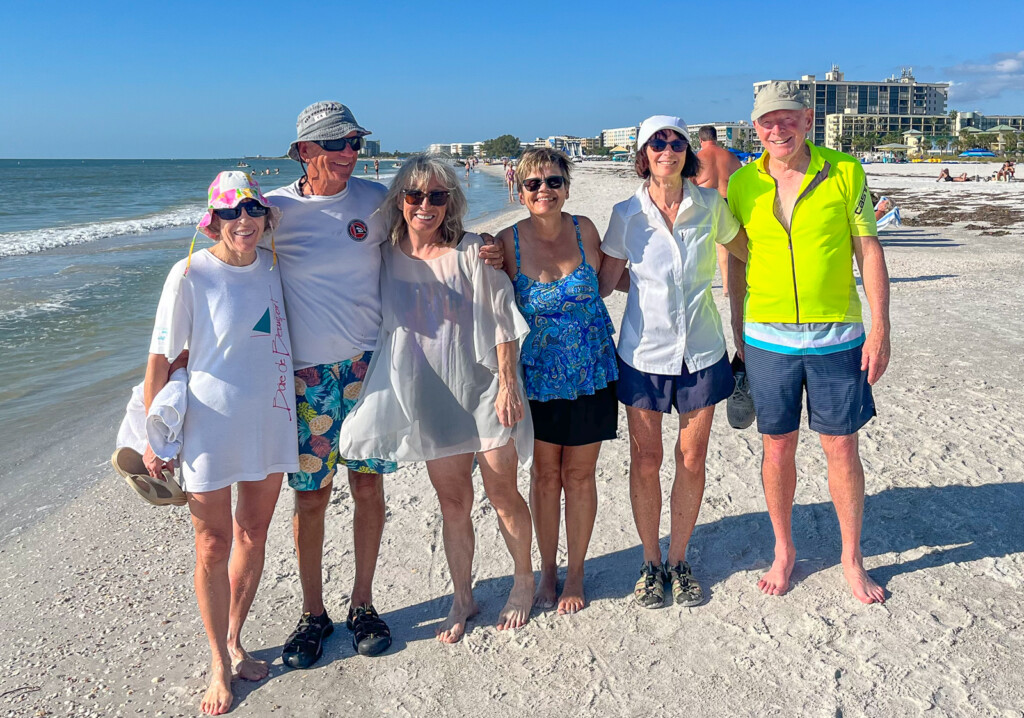 Day 8 marked our last group ride with a remote start at the Veterans Memorial Marina Park. We cycled the windy Courtney Campbell Causeway, had lunch at the Whistle Stop Bar & Grill in the picturesque town of Safety Harbor, and then went to explore some very eclectic streets offering houses with a super funky, hippy vibe. The incredible pictures will tell all! Moreover, on our last evening, we all gathered at Level 11 Bar and Lounge (high up on the rooftop of the Bellwether Beach Resort) for celebratory drinks; also to watch the most spectacular sunset views over St. Pete Beach. What a treat!
Birds of a feather…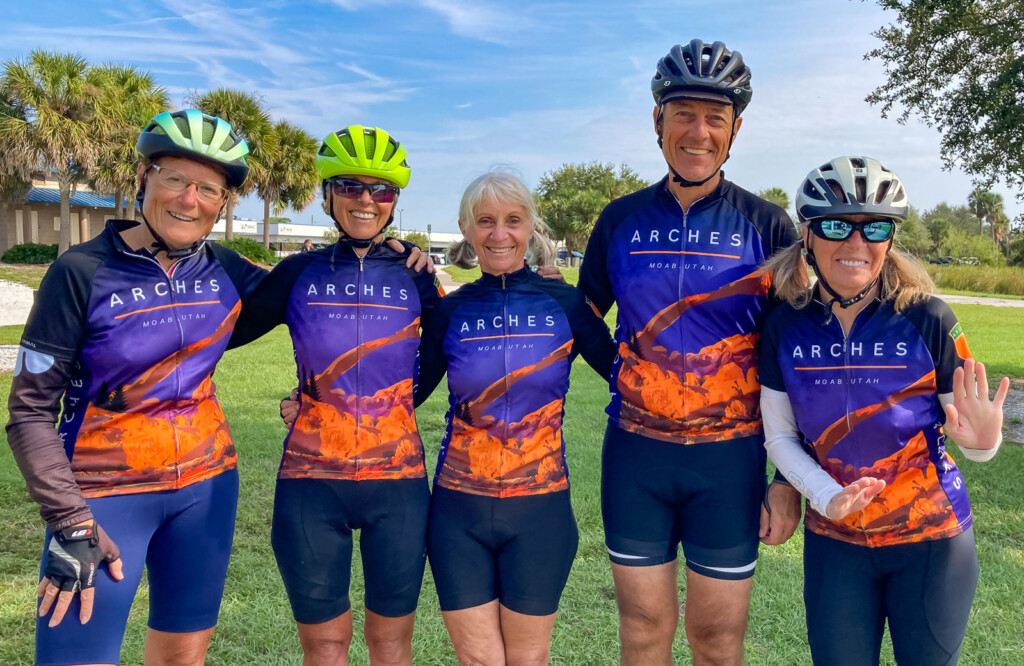 Our final lunch at the Whistlestop Café in Safety Harbour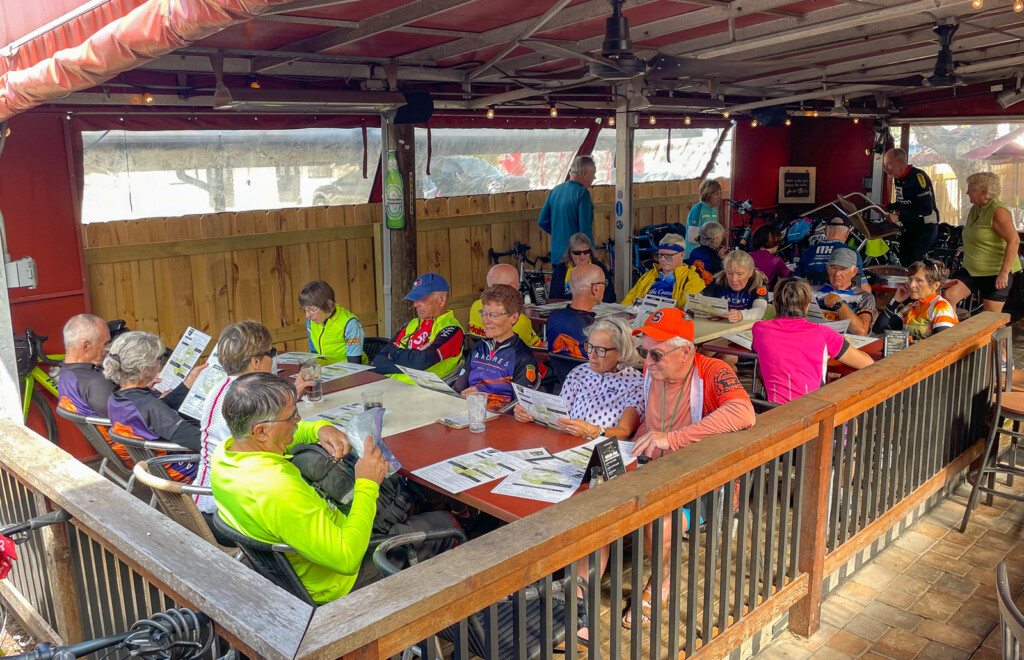 Funky, hippy, artistic!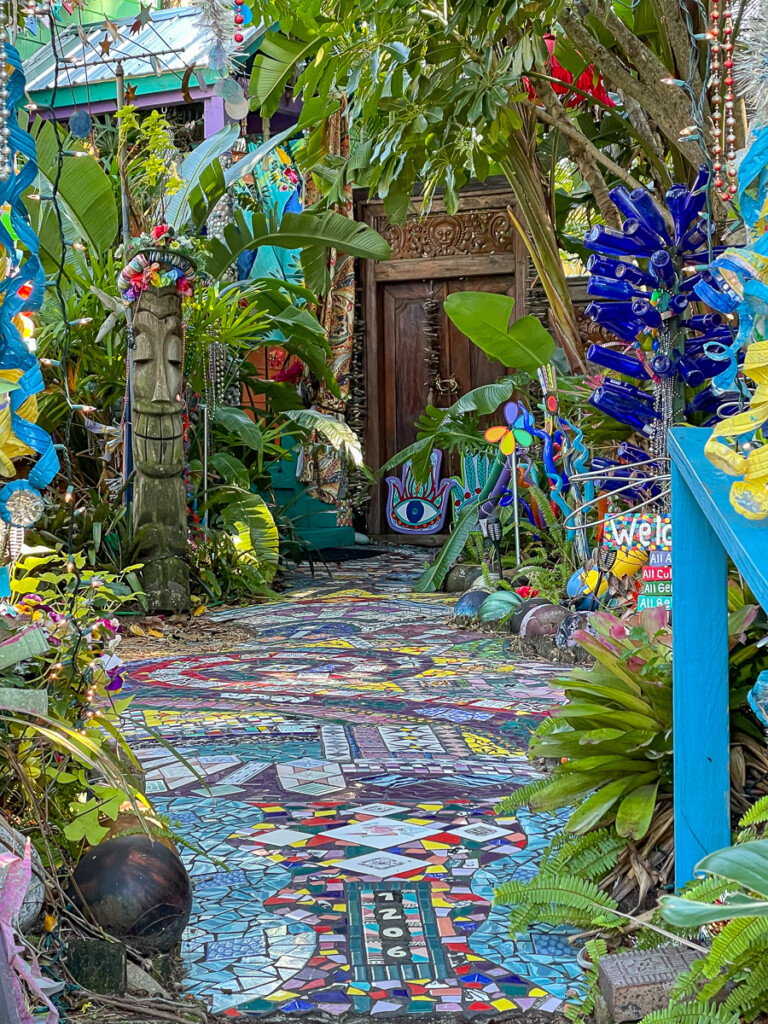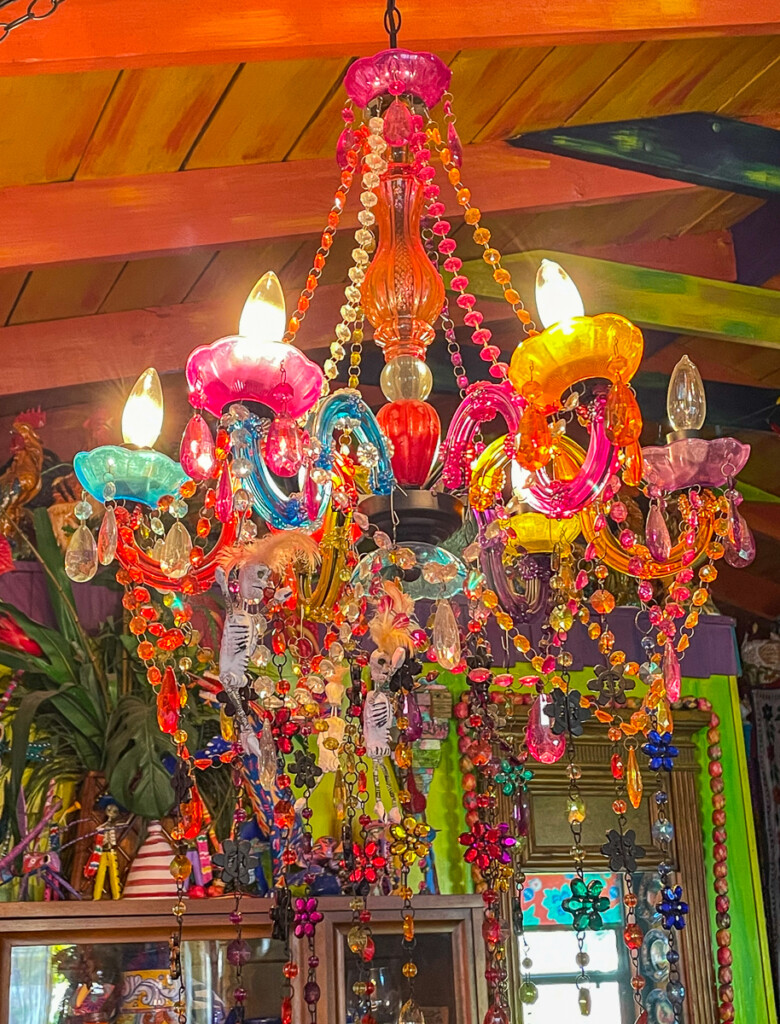 View from the rooftop of Bar11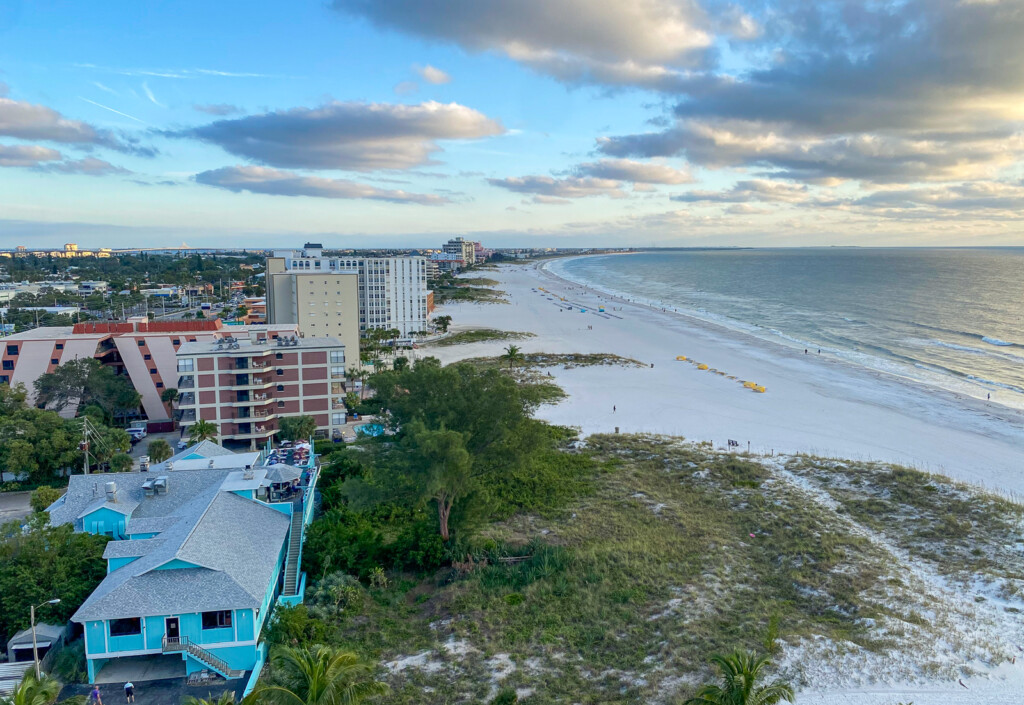 Celebratory drinks to toast a great trip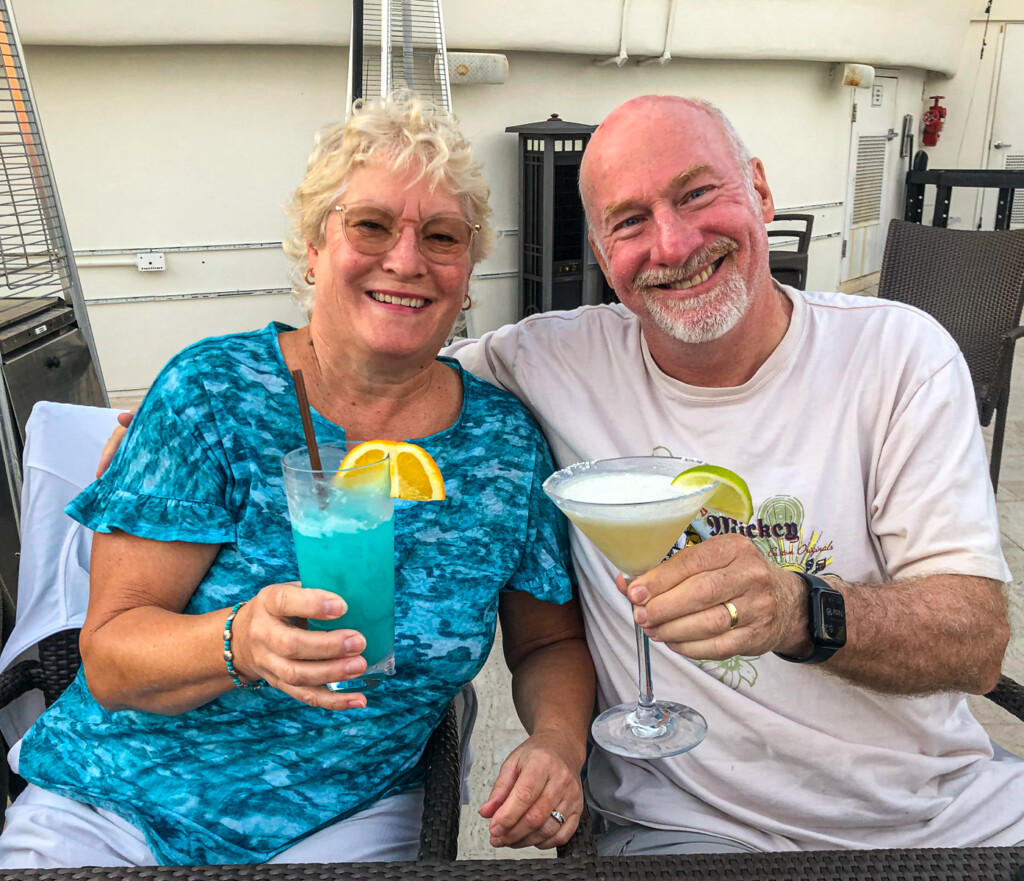 And what a sunset to end our trip!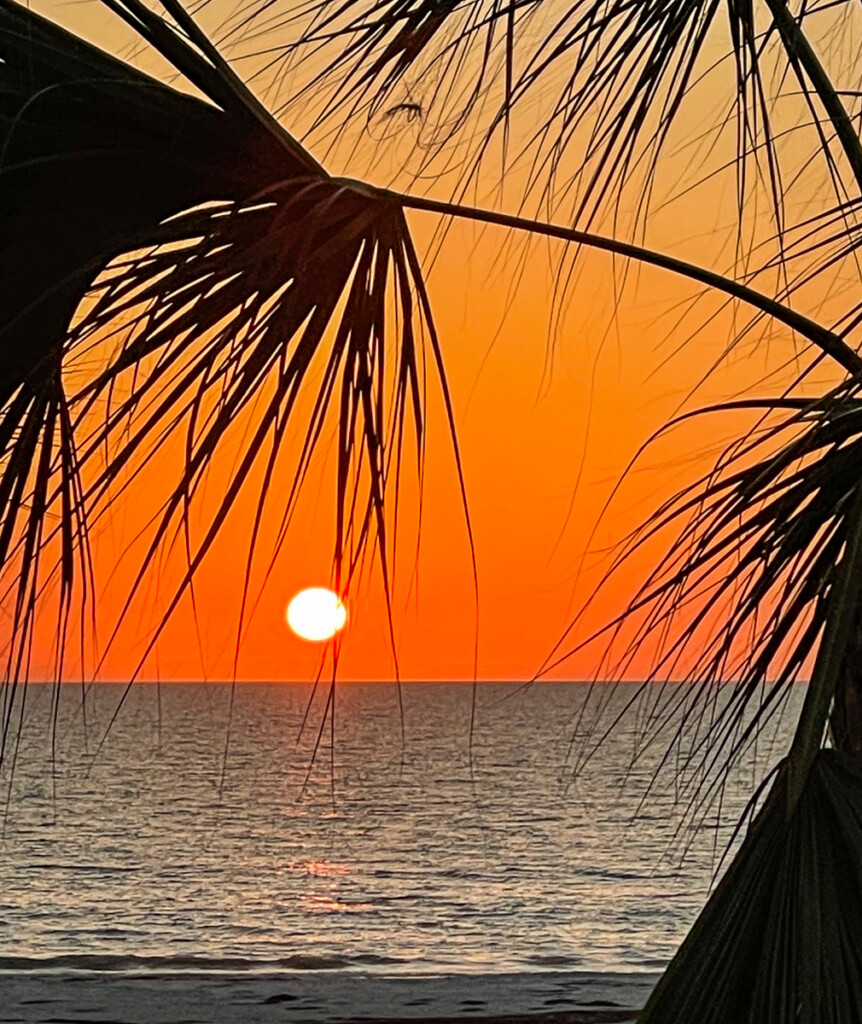 Before closing, a huge thank you goes out to three fabulous fellows: Tim, Chris and Joe, first for figuring all the routes, and secondly for leading smaller groups, making our vacation on bikes a safe and pleasant experience. As well, special thanks to Chris for sending his daily Relive videos (moving maps of our rides). So much fun to watch! You can find the routes, Relive videos and photo albums of the trip at CCCTS Florida Hub & Spoke 2022
Last but certainly not least, a heartfelt Merci to our amazing and patient Linda who generously gave of her time, energy and expertise so we could all go home with precious souvenirs. You are the best!
Last Sunset at St. Pete's Beach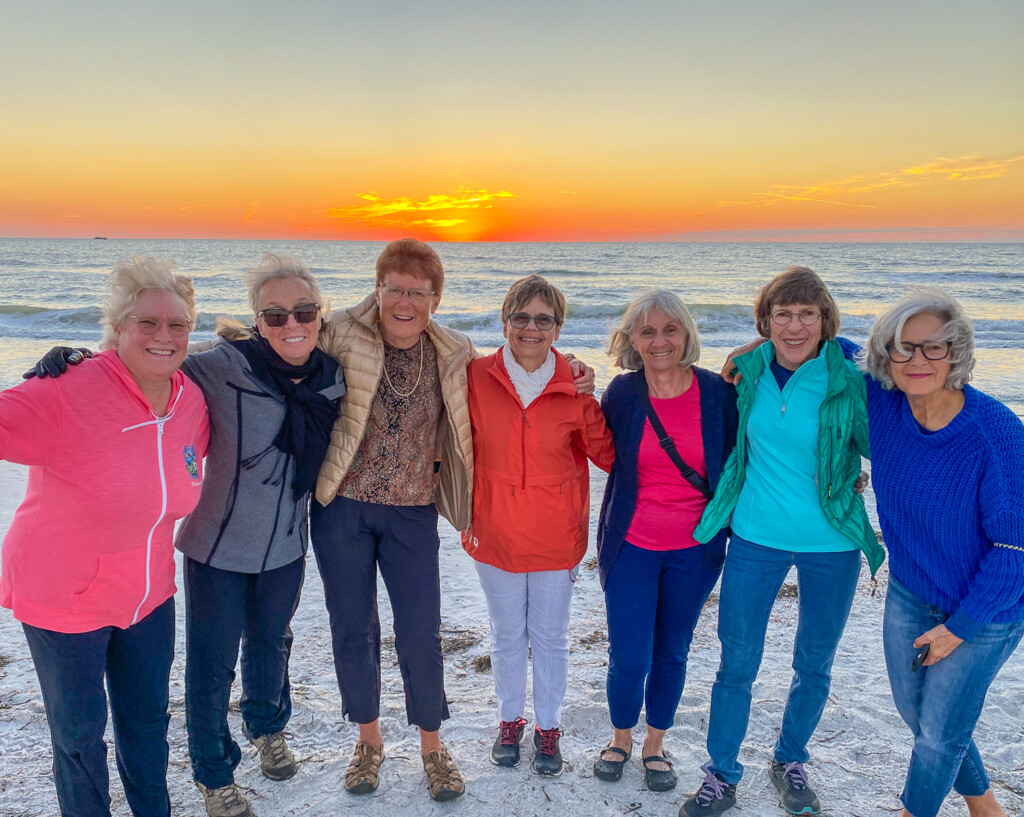 To close, we will leave you with some important advice from Tim Musclow: