Leader: Doris Maron 250-763-2025
Trip Dates: Mon, 25 Jul 2022 -- Fri, 5 Aug 2022
Trip Classification: Intermediate/Advanced
Trip Fee: $1350 CAD
Trip Numbers: minimum 12 , maximum 12
Trip Registration Opens: Thu, 14 Apr 2022 5:00 PM (pacific time)
Registration Lottery Ends: Mon, 18 Apr 2022 5:00 PM (pacific time)
Trip Registration Closes: Thu, 9 Jun 2022 5:00 PM (pacific time)
Ride Description: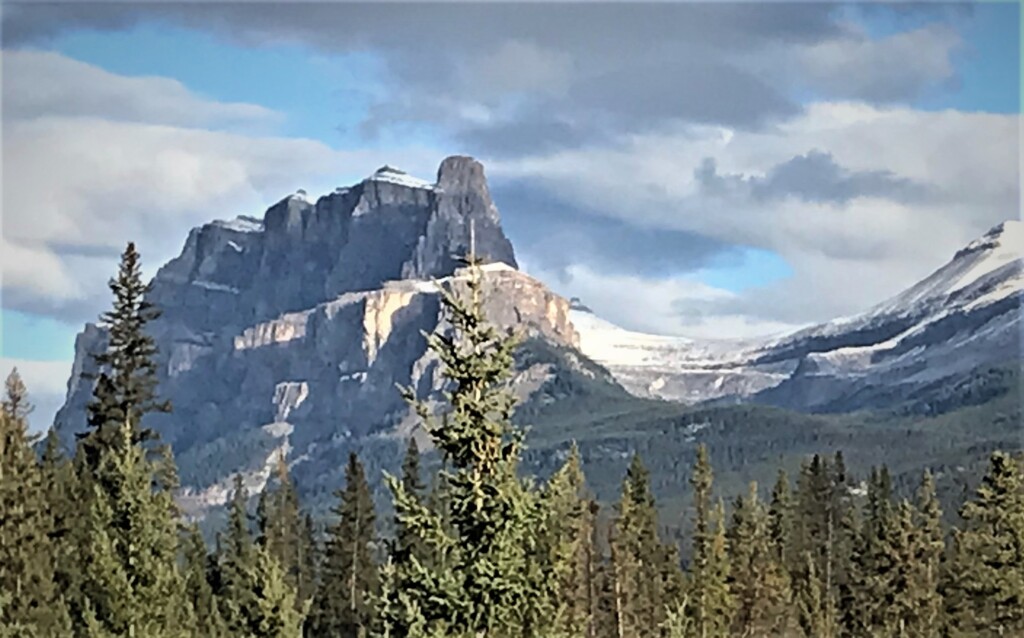 Starting from Fort Steele, BC we will ride a loop going clockwise through the Southern Rockies of B.C. and AB.
Be prepared to see wildlife and witness spectacular views of the Southern Rockies, lakes and rivers. Enjoy a relaxing time in the Radium Hot Springs, trek the boardwalk in Johnston Canyon, experience the bicycle trails connecting Cranbrook to Kimberley and Bow Valley Parkway to Banff and then on to Canmore, and relax on your day off in Cochrane, AB. Experience the comradery of fellow riders on the road, in the campground and around the firepit.
The weather in the Rockies at this time of year is usually sunny and warm, however, anything is possible in the mountains.
There are ten riding days, a meet up day in Ft Steele and one day off.
Accommodation Reservations: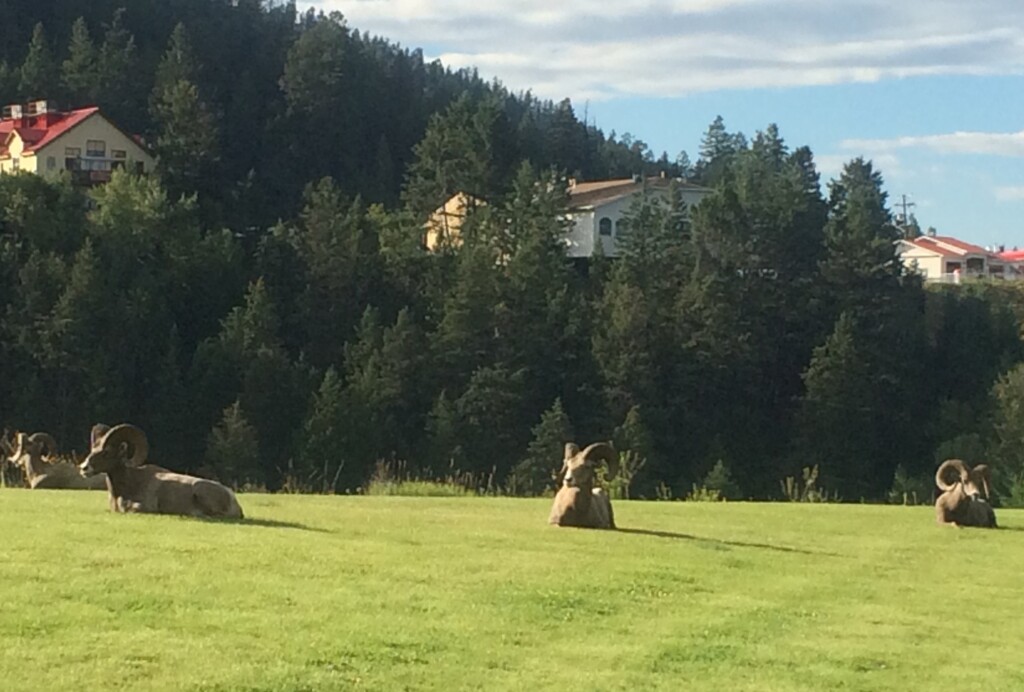 This 12-day, 11-night camping tour begins on day 2 leaving from Fort Steele. A support vehicle will carry our kitchen supplies and camp gear and personal effects.
 Accommodations are typically in private or National/Provincial Park campgrounds with hot showers available. There is an Airbnb in Cochrane with one day off. The CCCTS camp kitchen and related equipment will be hauled in the rented van and set up and taken down each day by the riders.  All tasks, including the driving, will be done by the participants. Cook teams will be appointed to drive the truck, shop for provisions, cook dinner, breakfast and set out ingredients for riders to make their own lunch. Each two-person cook/drive team will take on this duty 1 day during the tour. On hotel nights we won't set up the camp kitchen. Riders will provide their own tent, mattress, sleeping bag, eating utensils and lawn chair.
Note: The support vehicle is not a sag wagon. It will only pick up a rider in the event of an emergency. There are 2 people allowed in the cab of the truck - that would be the drive/cook team.
Riding Conditions: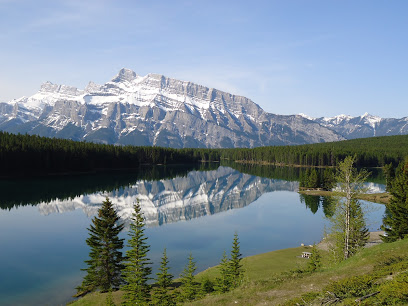 The rides will vary from 66 – 114 kms/day. Total distance is 876+/- kms for an average distance of 87.6 kms/day. Total accumulated elevation gain/loss is +7611m/-7611m.
There are two mountain passes: The Vermillion Pass is a high mountain pass on highway 93, after leaving Radium, traversing the continental divide and connects Kootenay National Park in B.C. to Banff National Park in AB. The top of this pass is 1680m (5512 ft). The Crowsnest Pass is a low mountain pass at 1358m (4455 ft) and follows highway 3 from Blairmore, AB to Sparwood, B.C.
There is one scheduled day off. Detailed daily route maps and cue sheets, elevation profiles and road condition information will be provided at the commencement of the tour. All of the cycling will be on paved roads. The only exception may be short road repair jobs. The elevation gain/loss on most days is average for intermediate riders. There is one longer day (Vermillion Pass) with above average elevation gain, but worth the effort.
The route follows major and secondary highways or local paved roads and some bike paths. Most roads will include a paved shoulder or be of such low traffic volume to not require a shoulder. The terrain is varied with rolling hills and some longer and higher elevations in B.C. 
Fee Includes:
The tour fee includes organization expenses, one tour leader compensation as per CCCTS guidelines, vehicle rental, camping accommodation and all meals on camping nights including cooked breakfast & dinner, bag lunch, coffee break beverages and snacks, happy hour snacks, and a 10% contingency allowance.
Hotel Rooms where campgrounds are unavailable
Maps and cue sheet
GPS routes downloadable to your device
Fee Does Not Include:
Transportation to and from the start and finish point of the tour which begins in Fort Steele, approximately 19 kms northeast of Cranbrook on Hwy 3/95.
Supply of bike and personal camping equipment
Parking of vehicle for 11 nights. Fort Steel Resort will store our vehicles for $6/night, payable upon arrival on July 25th. Please car pool if at all possible.
Meals on hotel nights/days.
Fees into National Parks – a park pass is available on-line at pc.gc.ca or upon entering the park. You can purchase an annual pass or daily pass.
Alcoholic beverages – there will be a beer/wine cooler with drinks at prices to cover the cost, and will be run by a rider volunteer.
Itinerary:
Day

Date

Destination

Kms

Accum. Kms

Elevation+/-

Day 1

July 25-Mon

Fort Steele Resort & RV

Day 2

July 26-Tue

Skookumchuck Motel & RV

83.7

83.7

763

Day 3

July 27-Wed

Radium – Redstreak Campgd

96.3

180

981

Day 4

July 28-Thur

Johnston Canyon Campgrd

114.6

294.6

1641

Day 5

July 29-Fri

Exshaw Community Hall

66.7

361.3

524

Day 6

July 30-Sat

Cochrane - Airbnb

75.5

436.8

465

Day 7

July 31-Sun

Cochrane - DAY OFF

Day 8

Aug 01-Mon

Okotoks Lions Campground

99.3

536.1

864

Day 9

Aug 02-Tue

Chain Lakes CG – off Hwy 22

78.3

614.4

867

Day 10

Aug 03-Wed

Bellevue – Crowsnest Pass CG

87.9

702.3

748

Day 11

Aug 04-Thur

Fernie RV Resort

80.9

783.2

538

Day 12

Aug 05-Fri

Ft Steele – End of Ride, Farewells to fellow riders,

pick up vehicle.

92.6

875.8

634
Day 3 from Radium over the Vermillion Pass is the longest and hardest day. We can break up the driving in 20km sections to give riders a bit of a break. That would give all 12 people the opportunity to cut off a portion of this day if they so choose.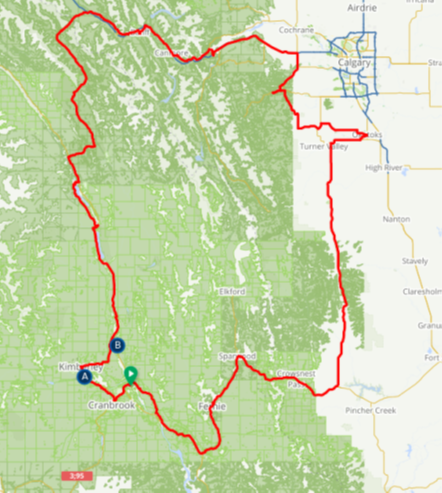 Registration and Participant Selection:
Registration will take place on the CCCTS website at the date and time noted above, with a $50 deposit.  A computer-generated lottery system will be used to assist in the selection of riders and waitlist in the event that the ride is oversubscribed. The lottery signup will run for 4 days, after which time a wait list is automatically generated and the leader will review the results.
The selection process will consider the following criteria in evaluating candidates:
fitness and riding ability, and experience required for the tour,
a history of demonstrating safe riding practices,
acceptable social behavior.
The leader may interview riders or others who know them to verify their suitability for the tour.
The leader will notify registrants of their selection status. If the ride is not filled to capacity, registration will continue until the closing dates shown.
After you have been notified you are selected for the tour, the first payment of $800 CAD is due on April 24, 2022. The second payment of $500 Due on May 15
NOTE: For a fully subscribed tour (16 riders) the Ride Fee will be reduced by approximately $250
In the event of cancellation – If a replacement can't be found, we will refund any fees for costs that could be avoided (e.g., motel rooms that can be cancelled without penalty). However, if there are costs that cannot be avoided, these will not be refunded.
In the event the tour must be canceled due to COVID, refunds will be given, except for stripe fees and dependent upon Provincial and National Parks regulation on Issuing refunds.
COVID Information:
CCCTS riding guidelines including applicable Covid guidelines will apply.  CCCTS requires all participants to be fully vaccinated, and proof may be requested by the leaders. We also recommend that everyone should bring a COVID test kit(s) with them on the tour and take responsibility for self-testing if they feel ill.
Before registering for this ride please read 'Staying Safe Guidelines for 2021' and 'CCCTS Safety Guidelines'
Note: All accepted riders will be required to sign a waiver form at the beginning of the tour.
Participants
:
Danilo Filippin, Lise Fraser, Jurgen Harding, Chris Hodgson, Stefa Katamay, Jean Macdonald, Doris Maron, Stuart Reynolds, Deanna Simmons, Diane Swindell, Liisa Tella, Mike Young