Central Europe Tour Report
Overview
Our Central Europe tour organized and led by Alen Augustin (Sitnica Tours) departed Cesky Krumlov in Chechia (the Czech Republic) August 22nd and ended in Budapest, Hungary on September 4th.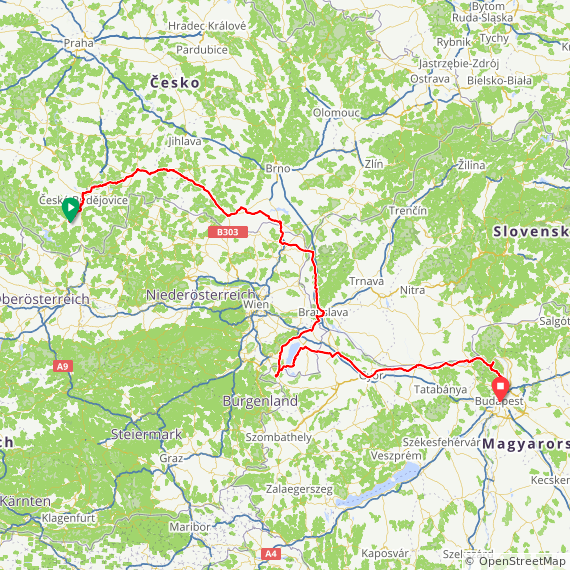 The 14-day tour consisted of 12 cycling days and 2 rest days.
There were 15 riders in our group – 12 from British Columbia mostly from the Vancouver area and 2 from Ottawa.
8 riders rented hybrid bikes, 5 rented e-bikes and 2 brought their own touring bikes.
Overall, the route was moderate in terms of difficulty. In the 12 days of cycling, we travelled 860 km and climbed 6,100 meters with the longest day being 90 km and 1,040 meters of elevation.
We travelled through 4 countries (Chechia – 5 days, Austria – 2 days, Slovakia – 2 days, Hungary – 5 days).
We cycled a mix of bike paths, quiet roads and busier roads; most roads did not have a bike lane or even a shoulder but drivers were generally courteous to us. We didn't see many other cyclists on the road but cyclists were more common in the towns.
Much of our journey was through rich farmlands with large fields of corn and soybeans and from time to time, vineyards.
Our travels were complicated somewhat by having to contend with:
four languages – 2 Slavic (Czech, Slovakian) German (in Austria, fortunately, one of our group spoke German) and Hungarian (a language unto its own), and
three 3 currencies – korunas (crowns) in the Chechia, euros in Slovakia and Austria and florins in Hungary.
But most of the people we encountered spoke at least some English and we were generally well received. We noticed that the older citizens we encountered in Chechia, Slovakia and Hungary tended to look very dour and didn't smile much. We concluded that, if we grew up living under Communist rule for 45 years, we probably wouldn't be inclined to smile much either.
We were blessed with good weather as we experienced no rain on riding days. There was a fierce overnight thunderstorm in Bratislava (the capital of Slovakia) and showers on our rest day there. The first few days of our tour were unusually hot for that part of Europe but, after the thunderstorm in Bratislava, cooled things down more normal temperatures returned and we had a mix of sun and cloud after that.
Hotels and Group Dinners
We stayed in a variety of hotels. Several new and very modern and several old but restored including one that was originally a nunnery.
We had a buffet breakfast every morning which gave us a good start to our days. Several were quite sumptuous.
We had 8 group dinners during our tour which introduced us to typical foods of the region. Most had a set menu but two were buffet style which gave us a variety of foods to choose from.
Tour Detail
People flew into Prague and most spent several extra days there walking the streets and bridges, visiting museums, drinking the world-famous Pilsener Urquell beer and attending evening concerts. A wonderful city to visit/explore but preferably in the offseason; it was overrun with tourists when we were there.
The first 5 days of the tour, we headed east from Cesky Krumlov spending nights in the small Czeck towns of Jundrichuv Hrdec, Telc and Znojmo and then, 2 nights in Mikulov. This was the hilliest part of the tour and the combination of the hills and the heat made us eager to reach our hotel each day.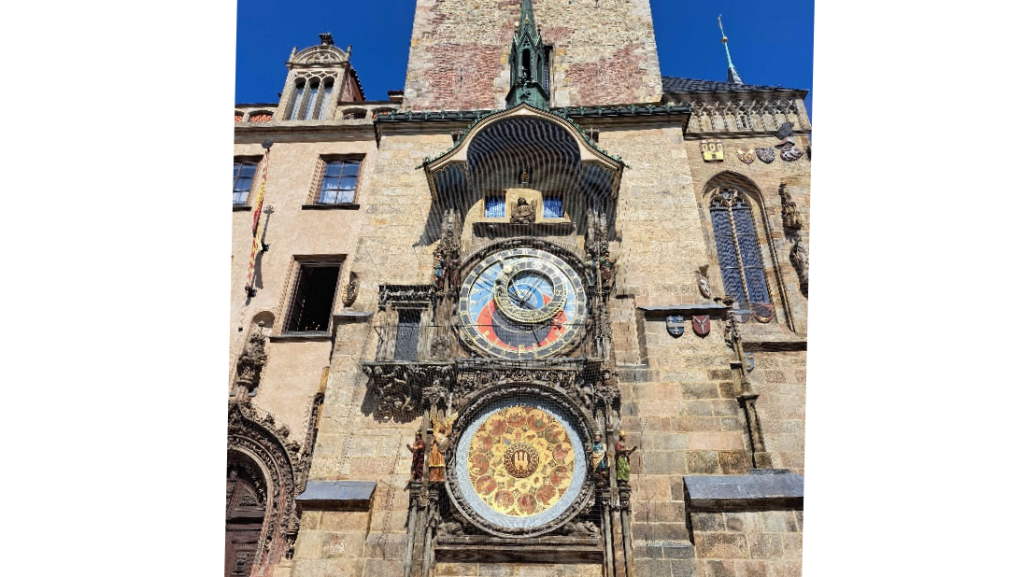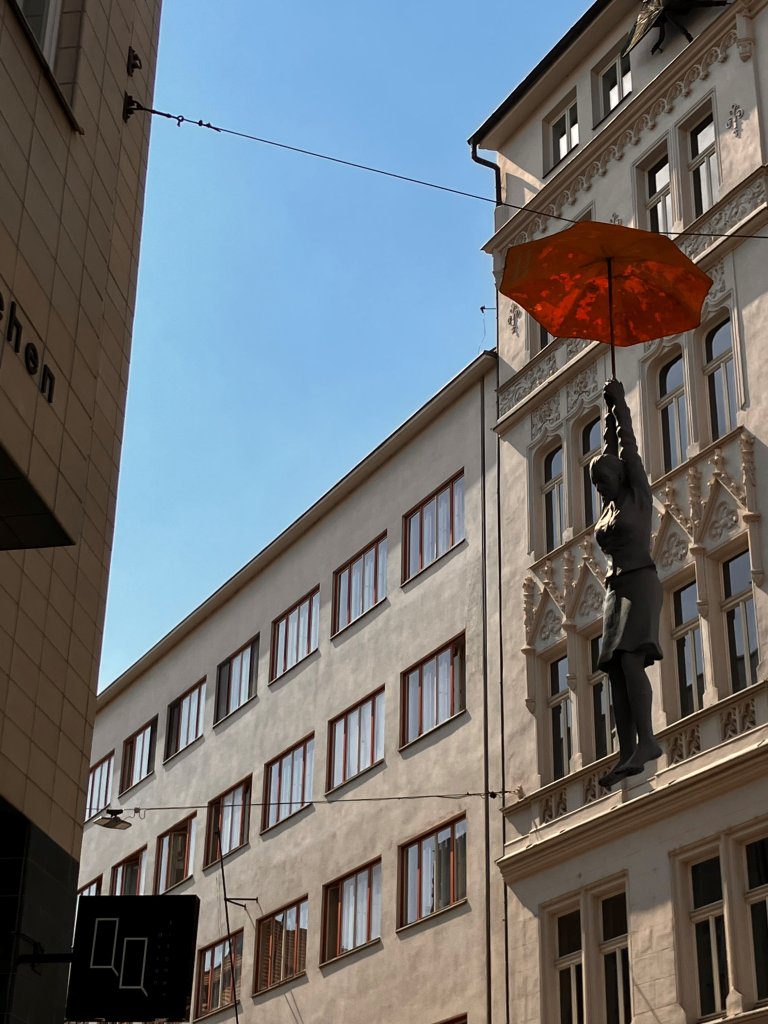 Prague's famous clock tower Prague street art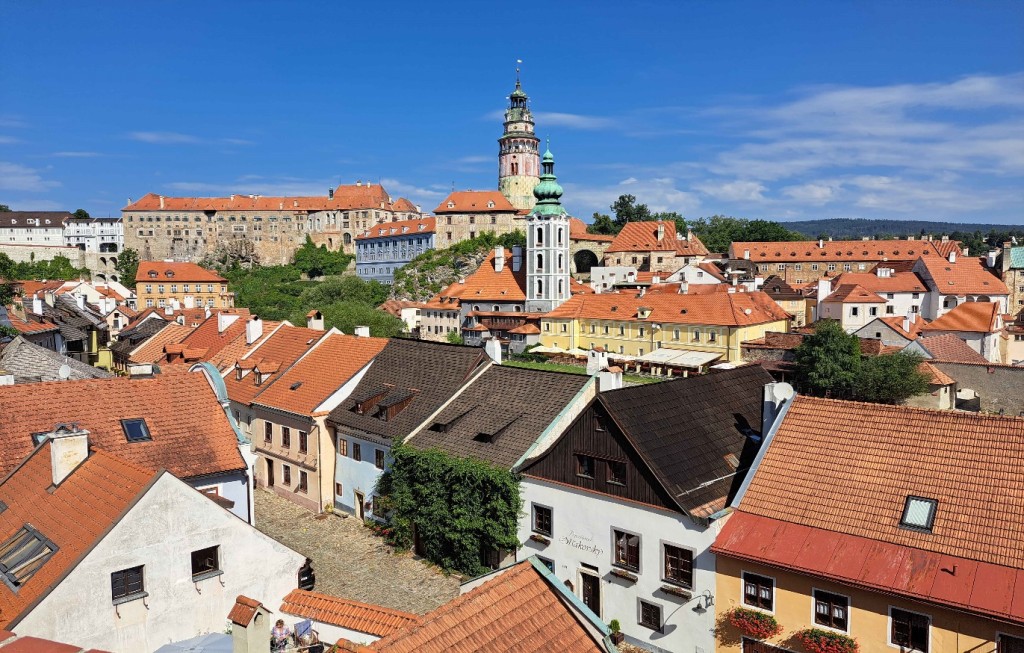 Cesky Krumlov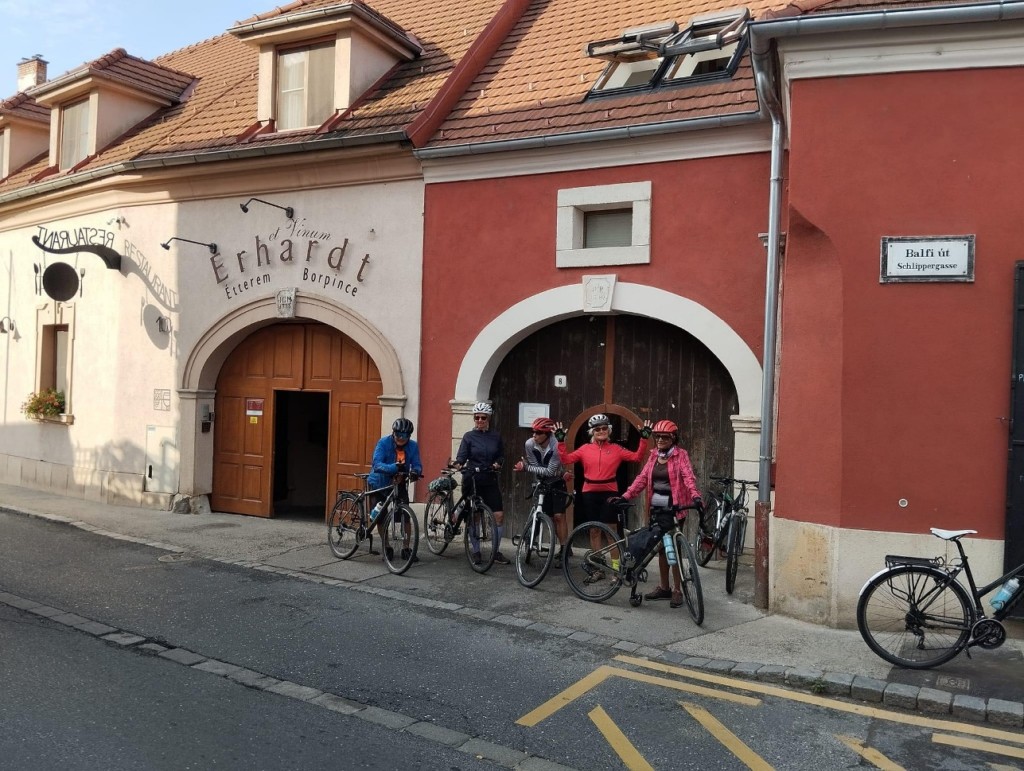 Departing our hotel in Jundrichuv Hrdec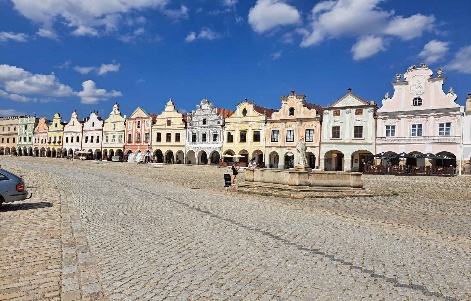 Main square in Telc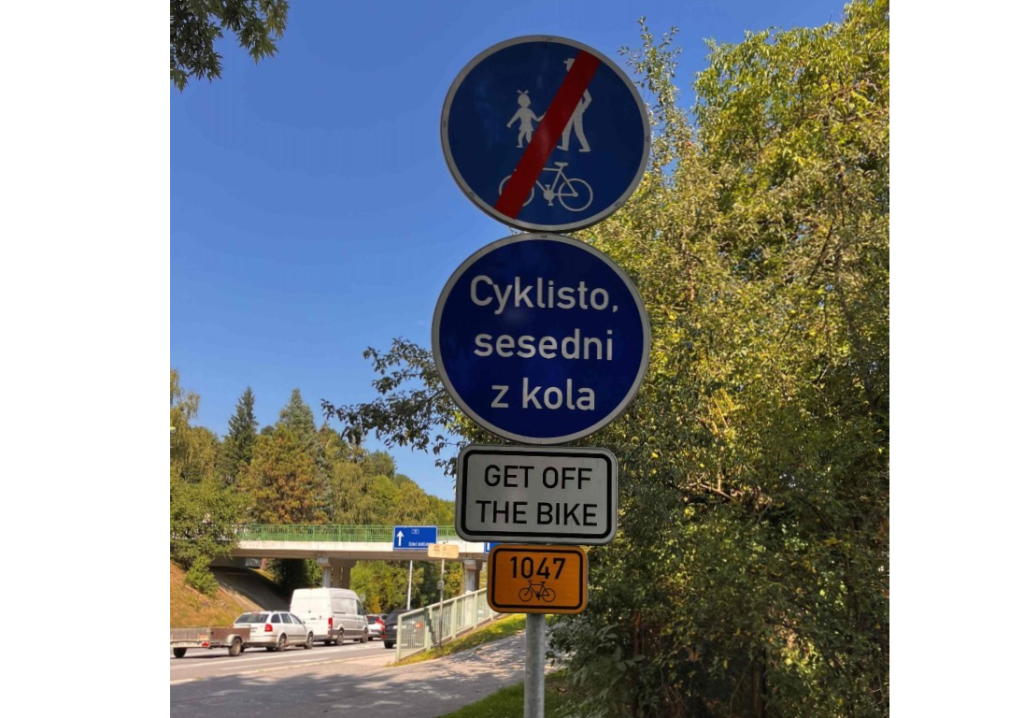 In Chechia, you do what you are told.
We then cycled south from Mikulov into Austria where we stayed one night in an upscale hotel in Poysdorf, located a wine growing region east of Vienna. Pre-dinner, we had a very informative tour of the owner's winery and underground caves where the wine is stored. Even those who don't partake were fascinated by the rich history of wine making in this small town.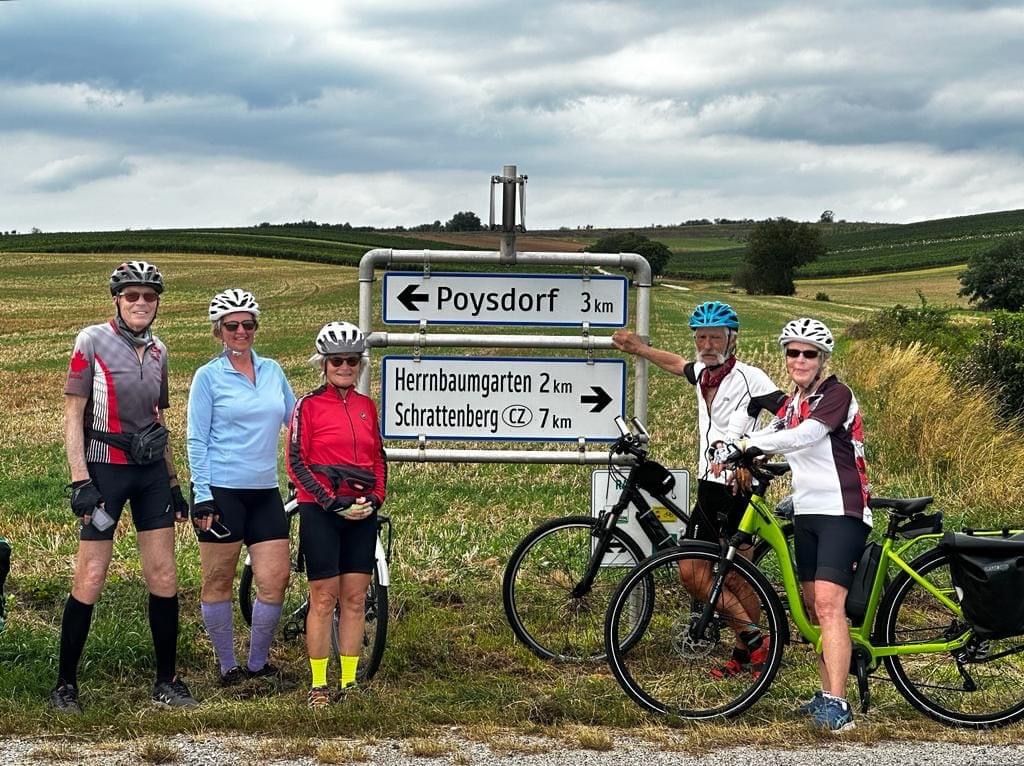 Entering Austrian wine country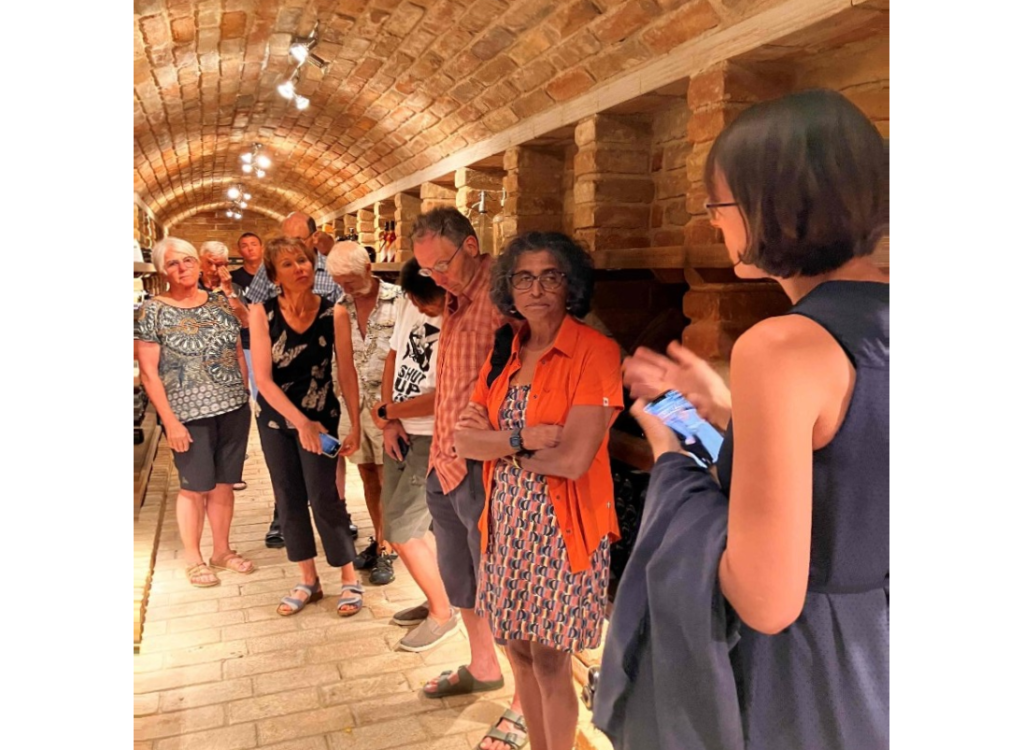 Guided tour of a wine cave at the Neustifter winery in Poysdorf
The next day we continued south to cross into Slovakia and stopped at The Gate of Freedom Memorial which sits at the confluence of the rivers Morava and Danube on the border with Austria. During the Cold War, this corner of land lay behind the Iron Curtain, and was part of Communist Czechoslovakia. Between 1945 and 1989, more than 400 people lost their lives trying to escape from Czechoslovakia to the west; most were shot. Their names are inscribed on the white stone representation of a gate, peppered with artificial bullet holes. A very sobering and impactful monument.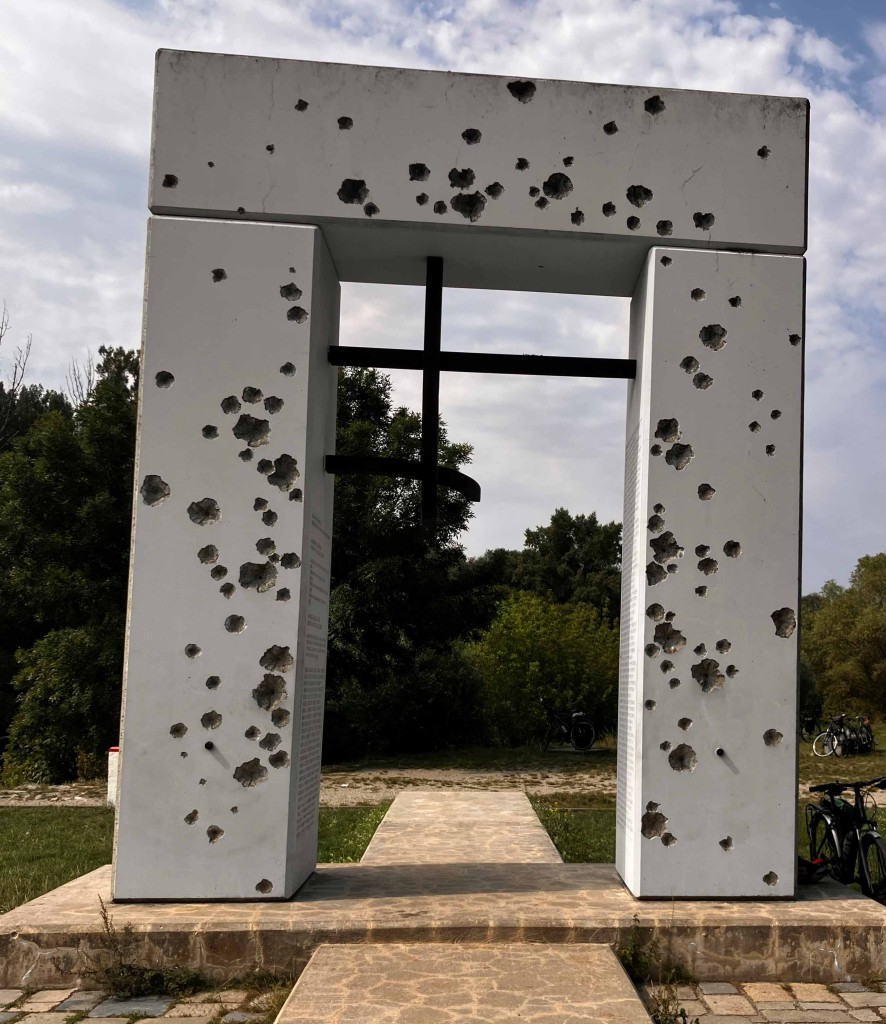 Gate of Freedom Memorial in Slovakia near the border with Austria
We then followed the Danube to Bratislava where we spent 2 nights. There was a tremendous thunderstorm the first night and a few showers the following day but, fortunately, we all had rain gear and enjoyed the city sights.
Our rest day in Bratislava turned out to be a national holiday – National Uprising Day – which we learned commemorates August 29th 1944, which was the start of an uprising against the pro-Nazi Czechoslovakian government of the time.
We then crossed the Danube and headed south and east for the last six days of our tour with overnight stays in Sopron (Hungary), Pols (Austria) and Gyor, Tata and Visegrad (all in Hungary) before arriving in Budapest.
Sopron was of historical interest to the British Columbians in our group because 14 professors and 200 students from the University of Sopron Forestry School had fled Hungary in November 1956 to escape the Russian army's invasion to crush the Hungarian Revolution and came to Canada. They were welcomed by the University of British Columbia School of Forestry and by 1961, 141 of the Hungarian students had graduated from UBC and many remained in Canada.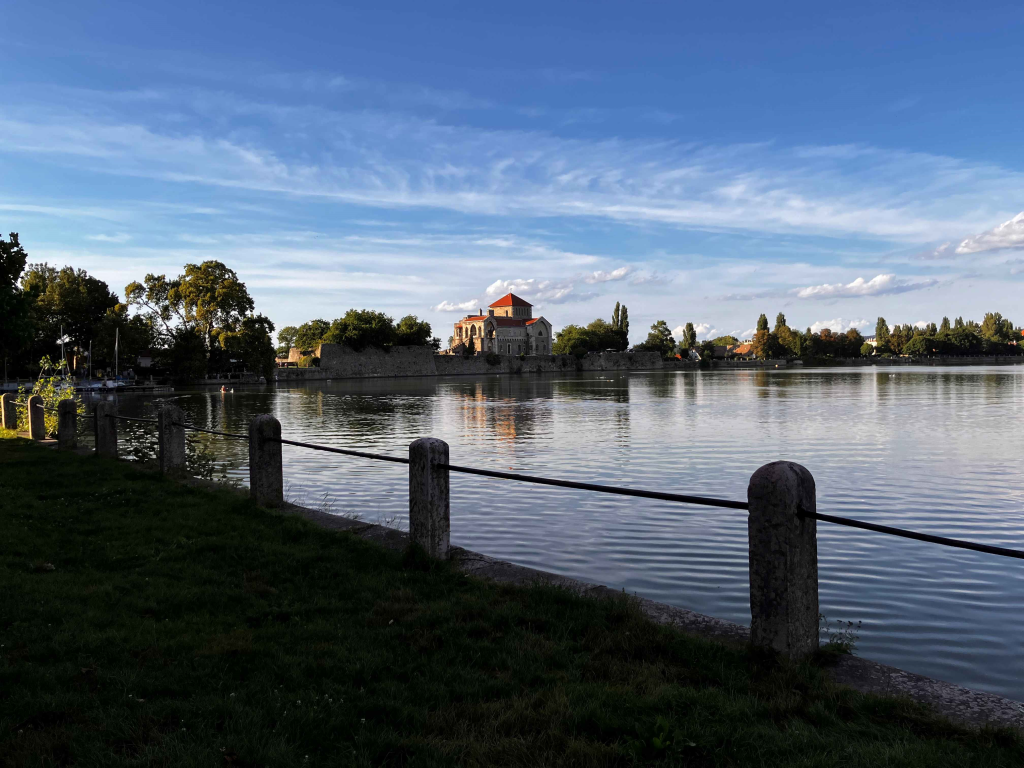 A lakeside park in Gyor, Hungary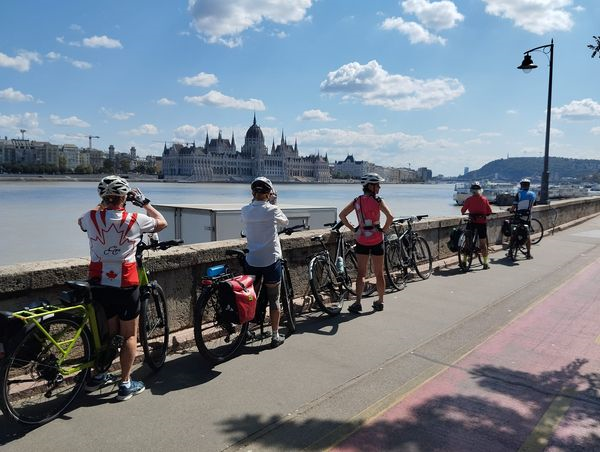 Entering Budapest on our last riding day
After a challenging ride into Budapest on busy city streets, our final night's stay was at a high-end hotel next to the Danube and we had a farewell dinner at a popular local restaurant.
Most of the group spent a few extra days in Budapest to enjoy the city's sites and culture including taking guided walking tours, a visit to the famous Szechenyi thermal baths and an evening boat cruise on the Danube.
All in all, a most enjoyable tour and one that other CCCTS members should consider including in their future cycle touring plans.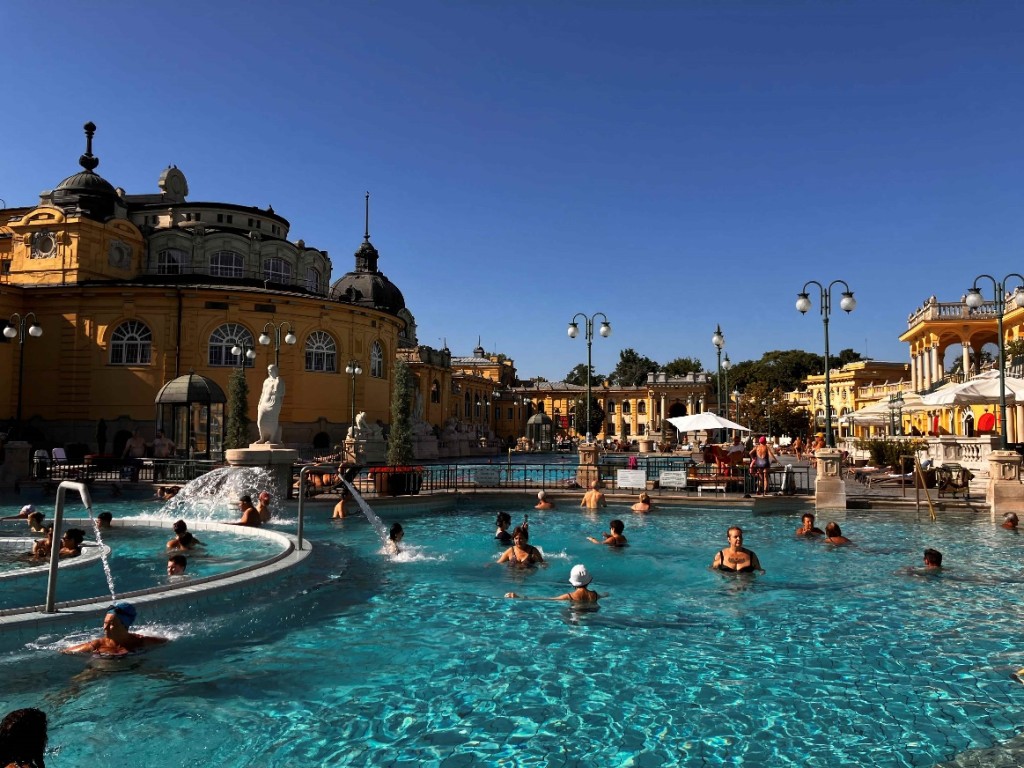 Szechenyi thermal baths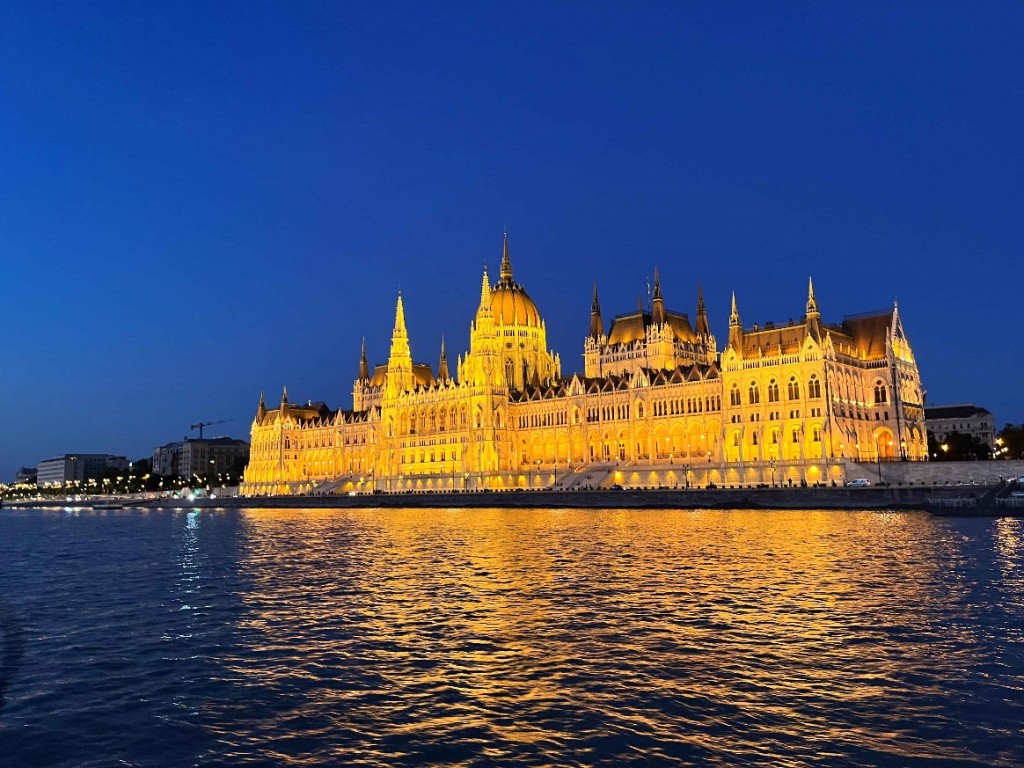 Hungary parliament buildings in Budapest – photo taken from evening cruise