CCCTS 2023 Portugal Algarve and Alentejo Bike Tour April 17- May 3 2024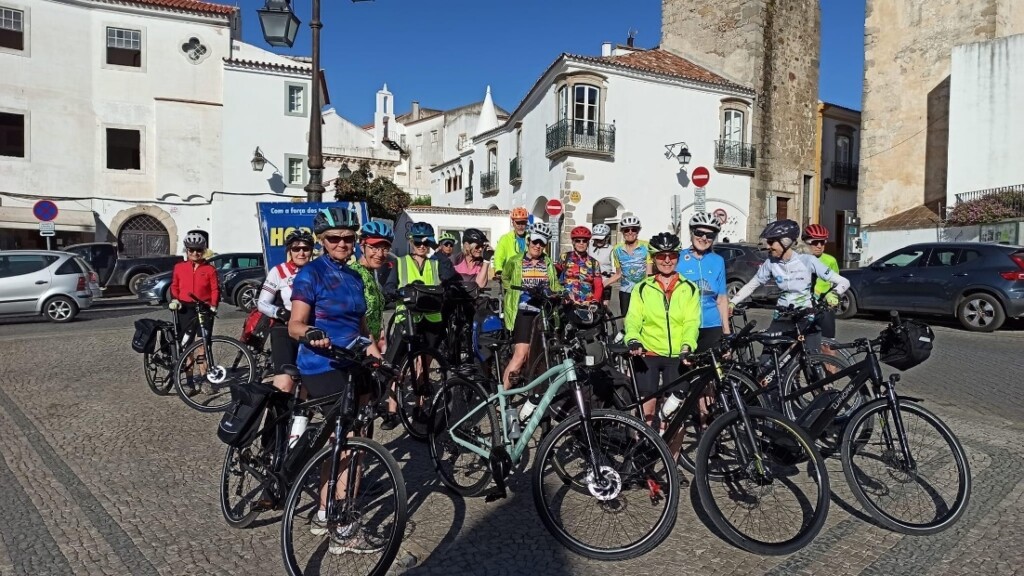 Our group of 16 riders, plus our leaders met in Evora Portugal to begin a 16-day bike ride through Alentejo and the Algarve regions of Portugal. Some arrived early, some came from other bike tours or sightseeing adventures.
After picking up our rental bikes from a local bike shop, we had a short ride around to ensure the bikes were ready for the scheduled 800 km of riding. Some adjustments were made and then we rode back to our hotel for the night. Some of the group went on a historical walking tour of Evora prior to the happy hour and welcome dinner back at the hotel. Evora is listed as a Word Heritage Site with many ancient buildings, streets and an aqueduct from Roman times.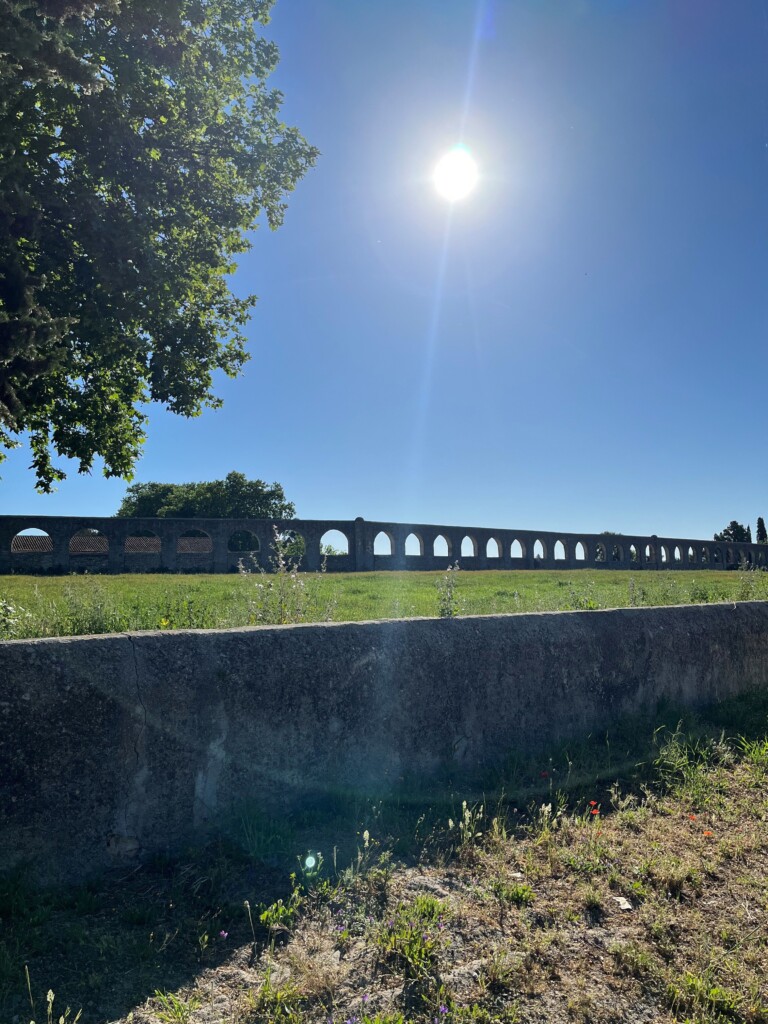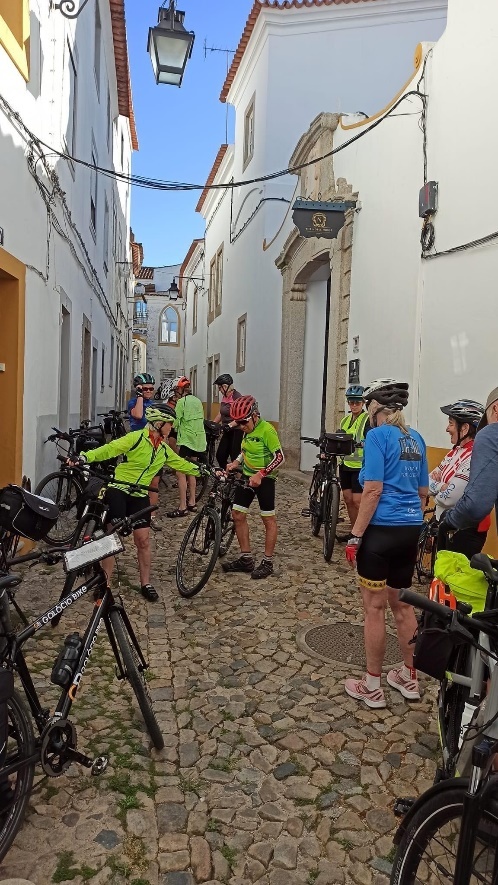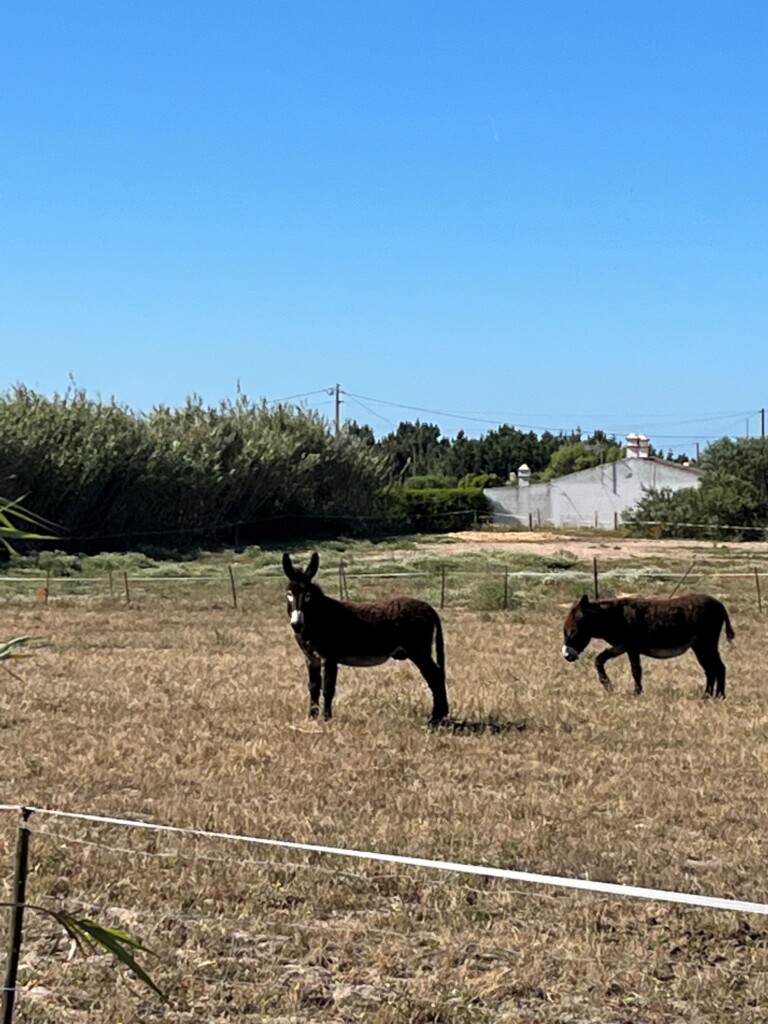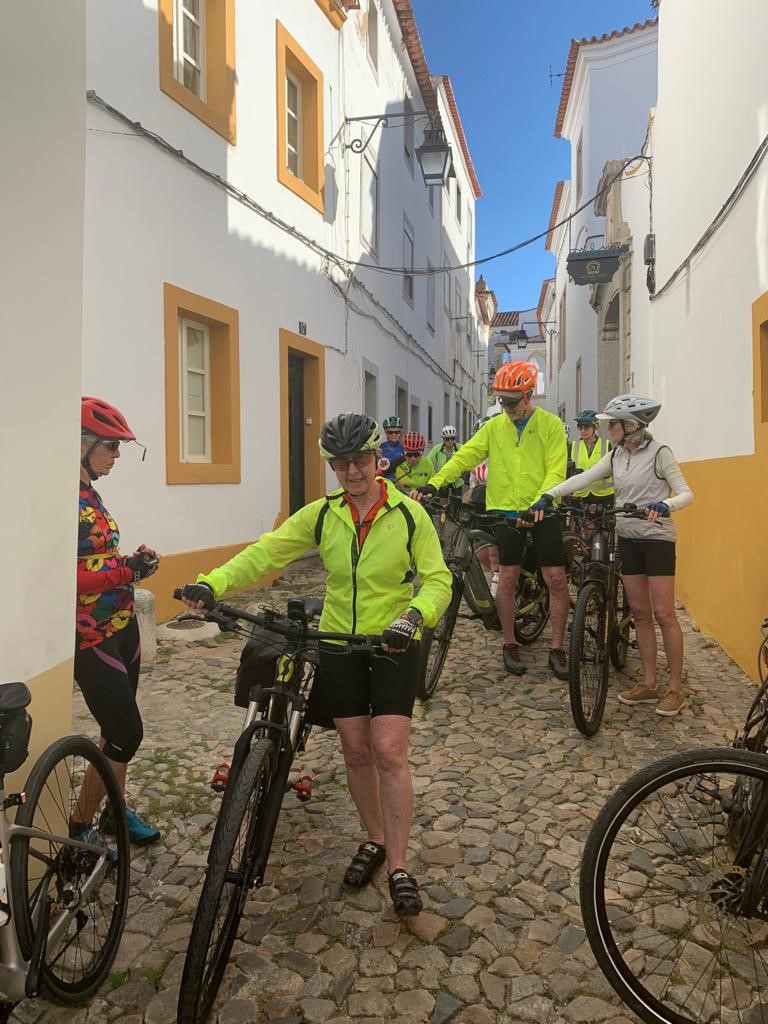 Starting out on our first day of riding. Oh those cobble stones, slippery and bone shaking, and narrow streets, but everyone made it, even those on skinny road bike tires. Very scenic countryside in Alentejo. We spent several days riding along through the farmlands, lots of animals watching us go by. Donkeys and cows and goats.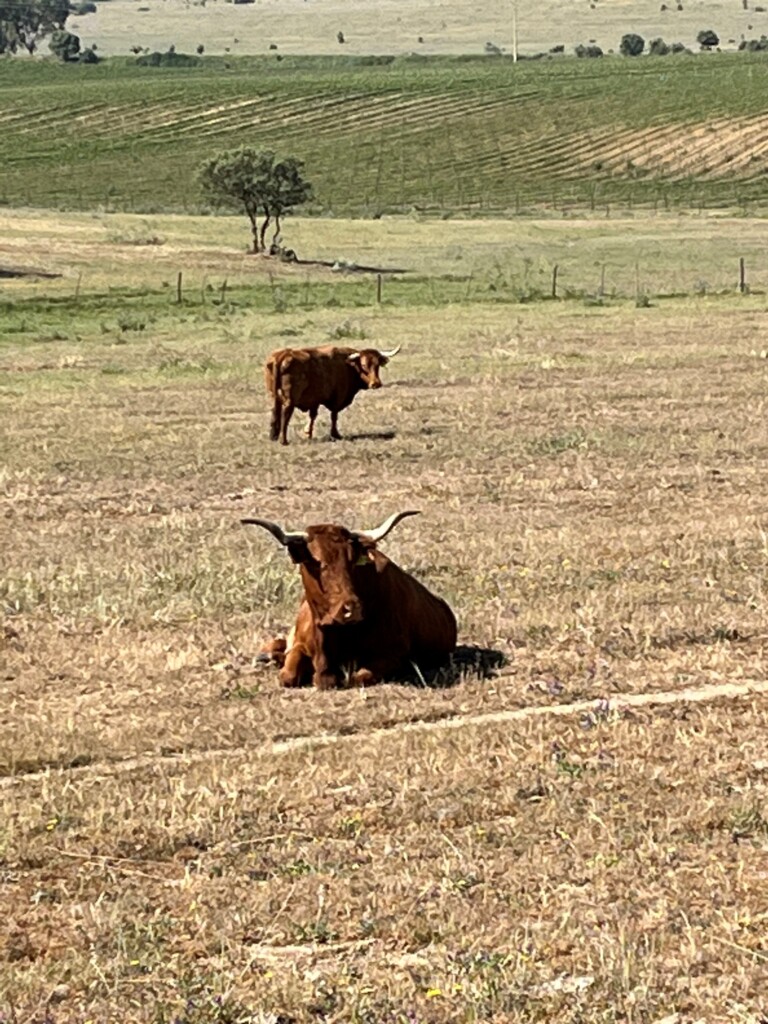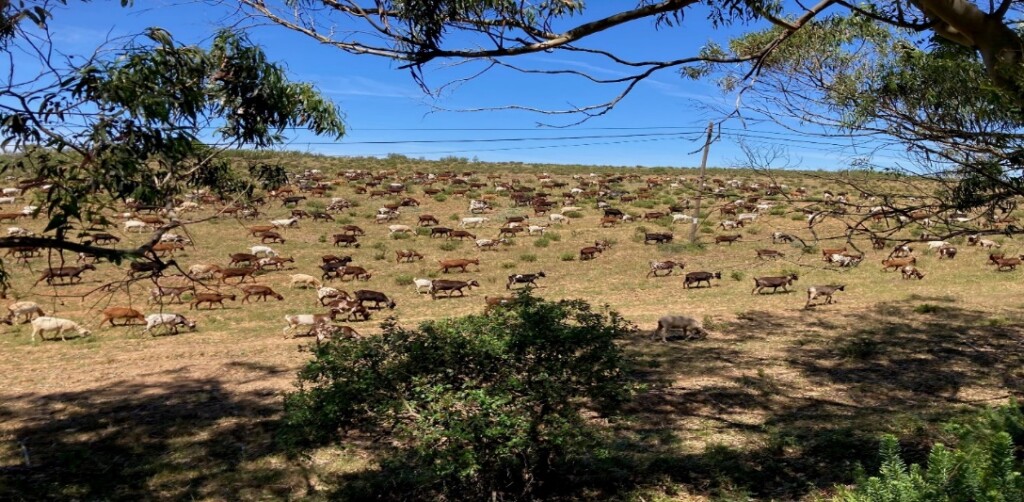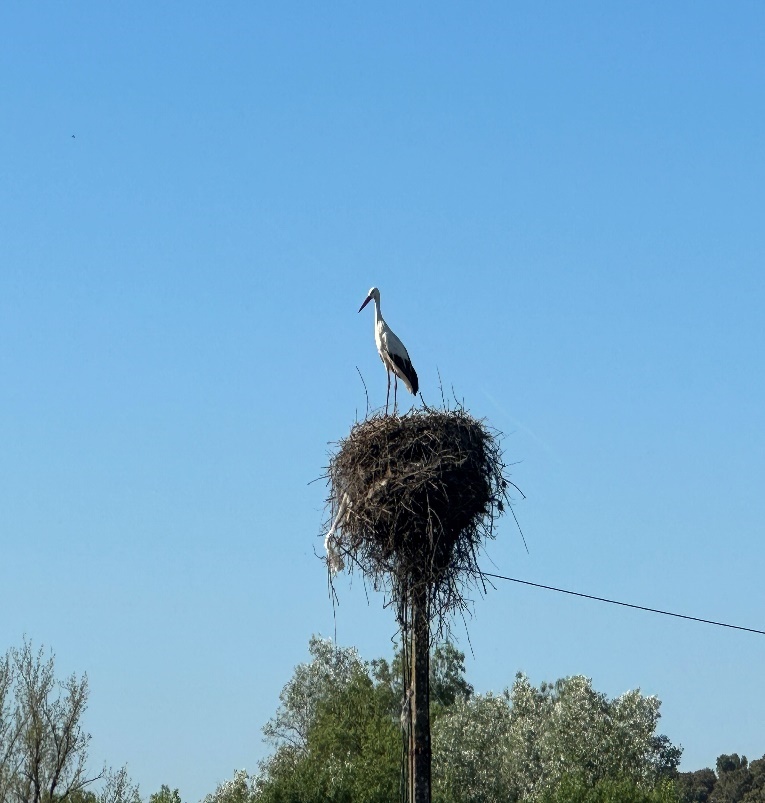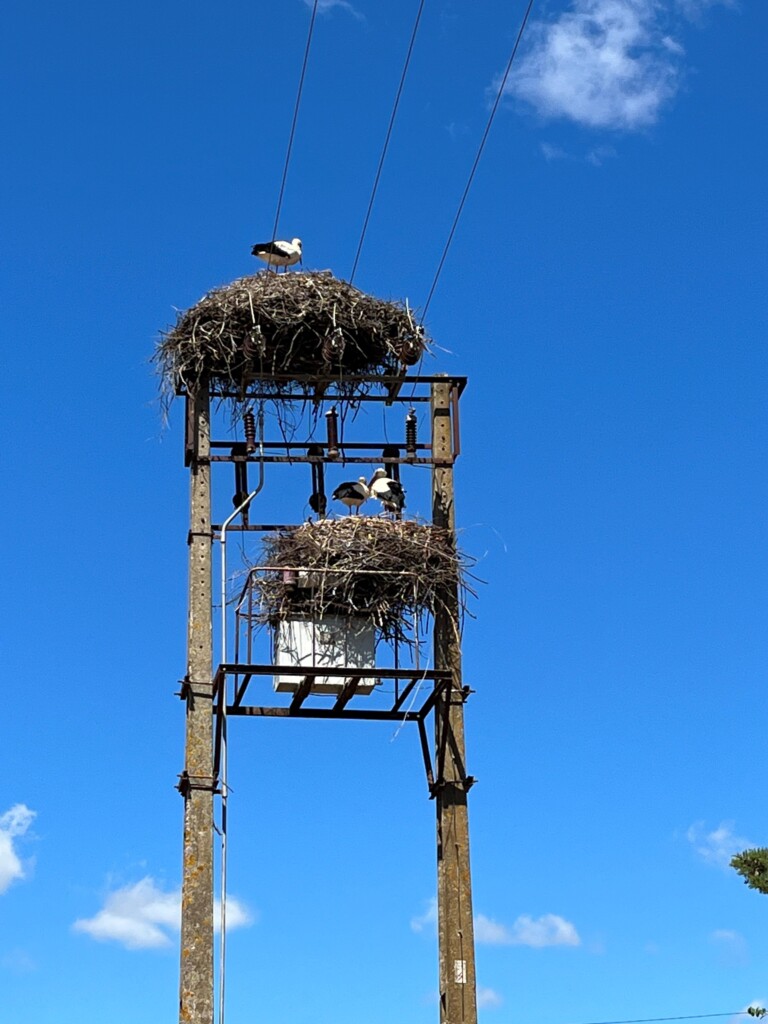 And oh so many storks on their nests. Made for very pleasant riding.
The roads were secondary highways for the most part and not too busy. We rode as a group through some areas as it was easy to make a wrong turn but for the most part we split up and rode in 4-5 per group which makes it easier for cars and trucks to pass us. We had fun on the roundabouts, just had to remember to "take the lane" and be sure to indicate to the vehicles where we were going. The rides were given to us by Alen our trip leader and most of us had them on Ride with GPS, some used cue sheets, and some days if all else failed we followed each other. Team work was wonderful. We did not lose anyone and we all made sure to do headcounts at each rest stop.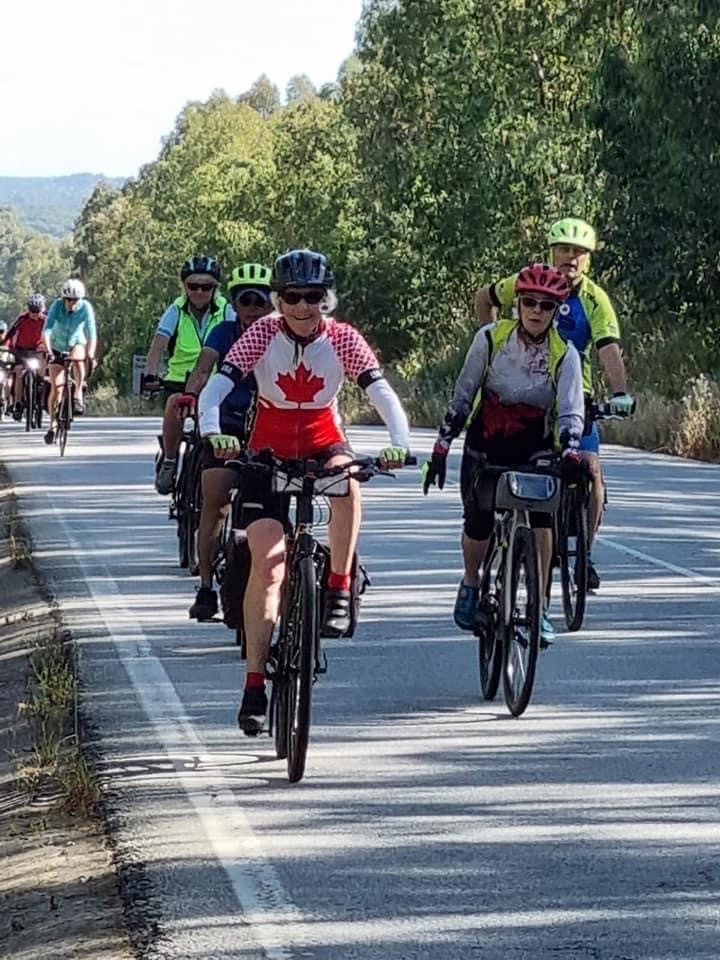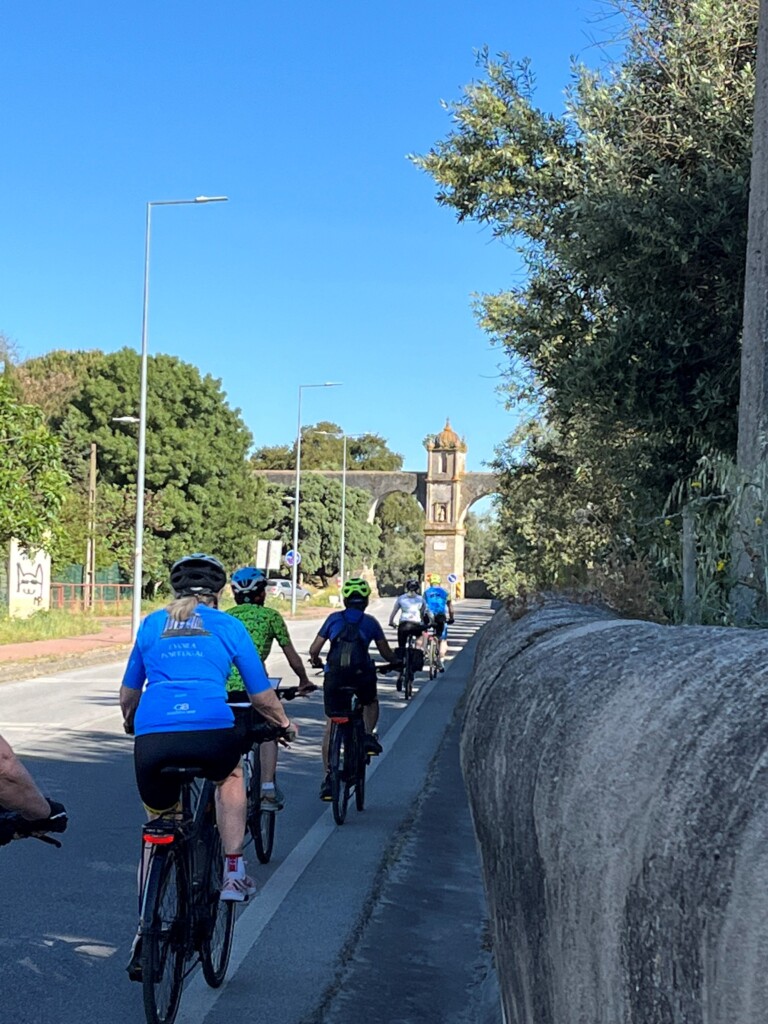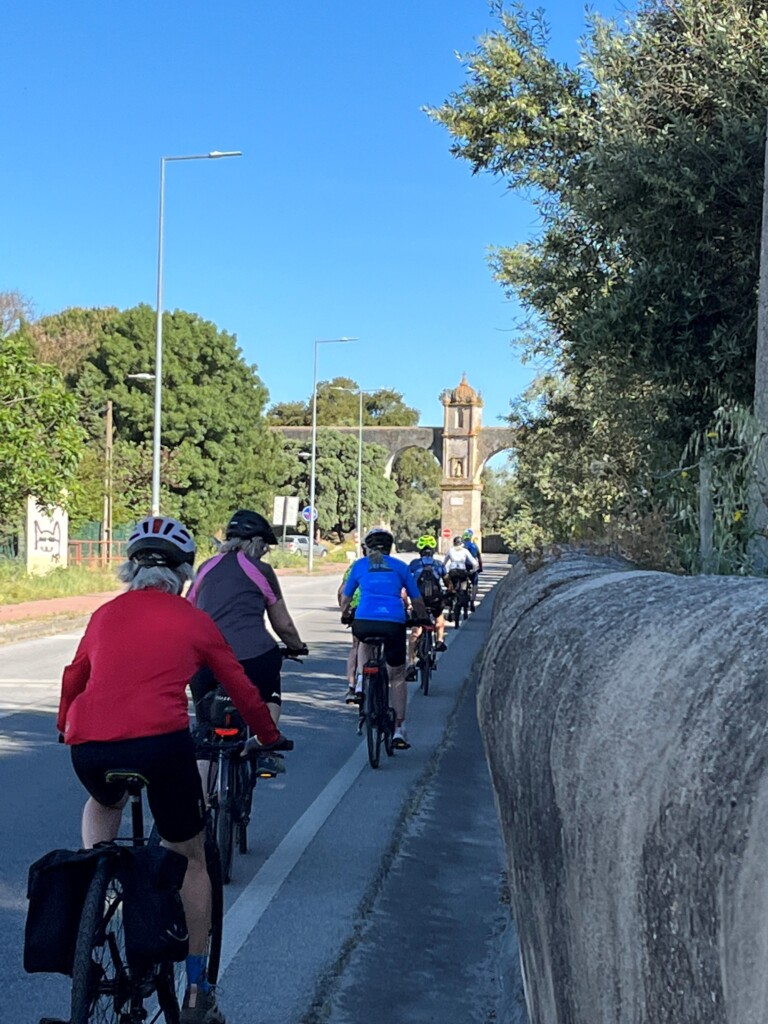 We had a support van with us each day to move our luggage and provide water, snacks and help out when tricky turns were required. It was always great to see the van and the smiling face of either David or Sandra.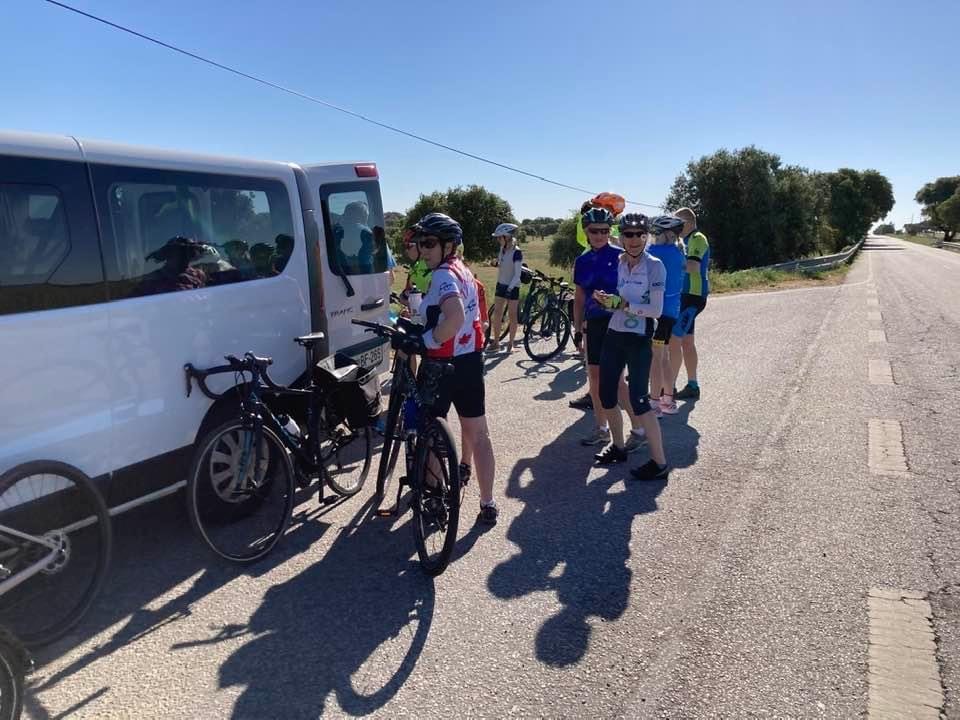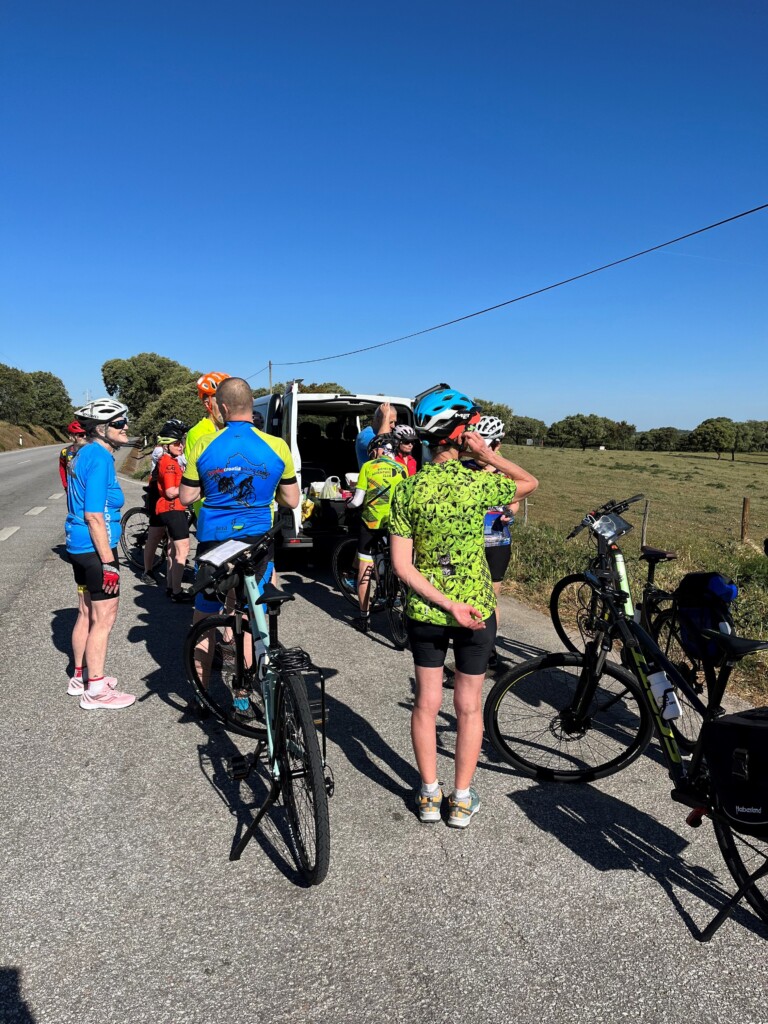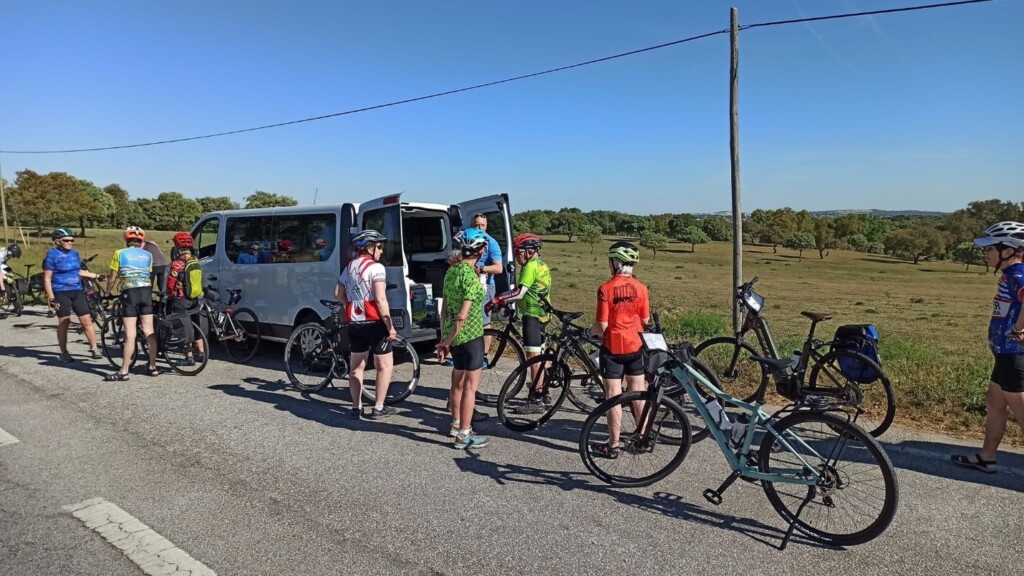 The accommodations were superb on this trip. Some nights we stayed in old buildings that had once been palaces or convents, very European style, some nights we stayed in country spa resort or golf resort. In most there were pools for cooling off after a long day's ride, in all there was a bar for a welcome libation after a long hot ride.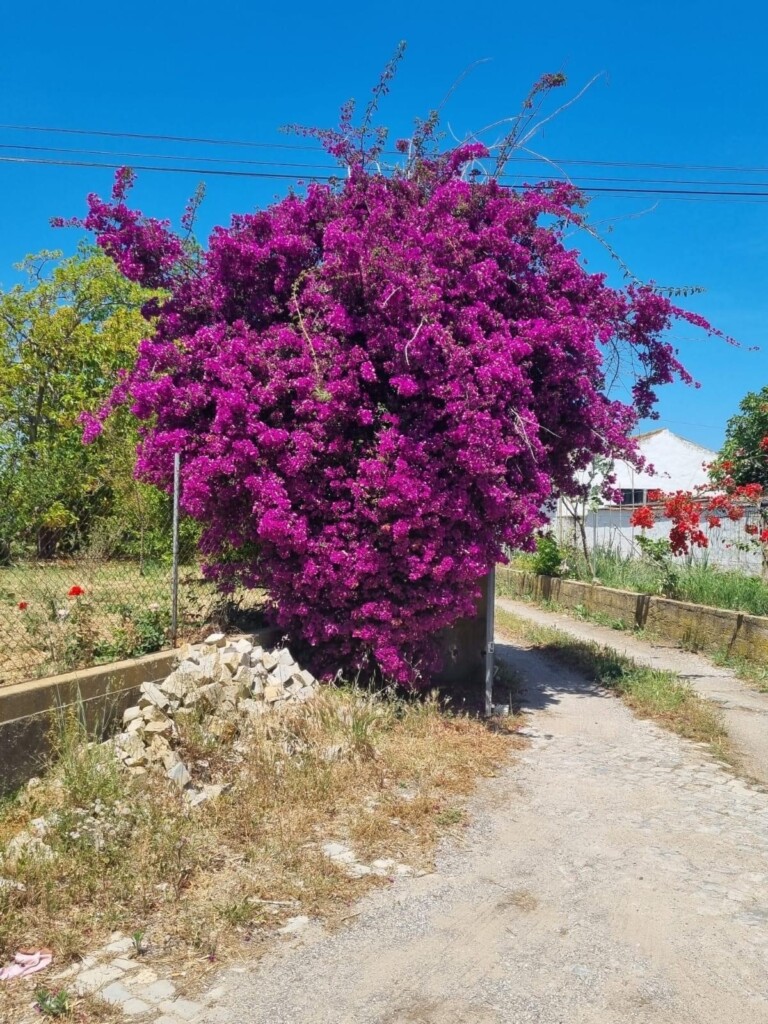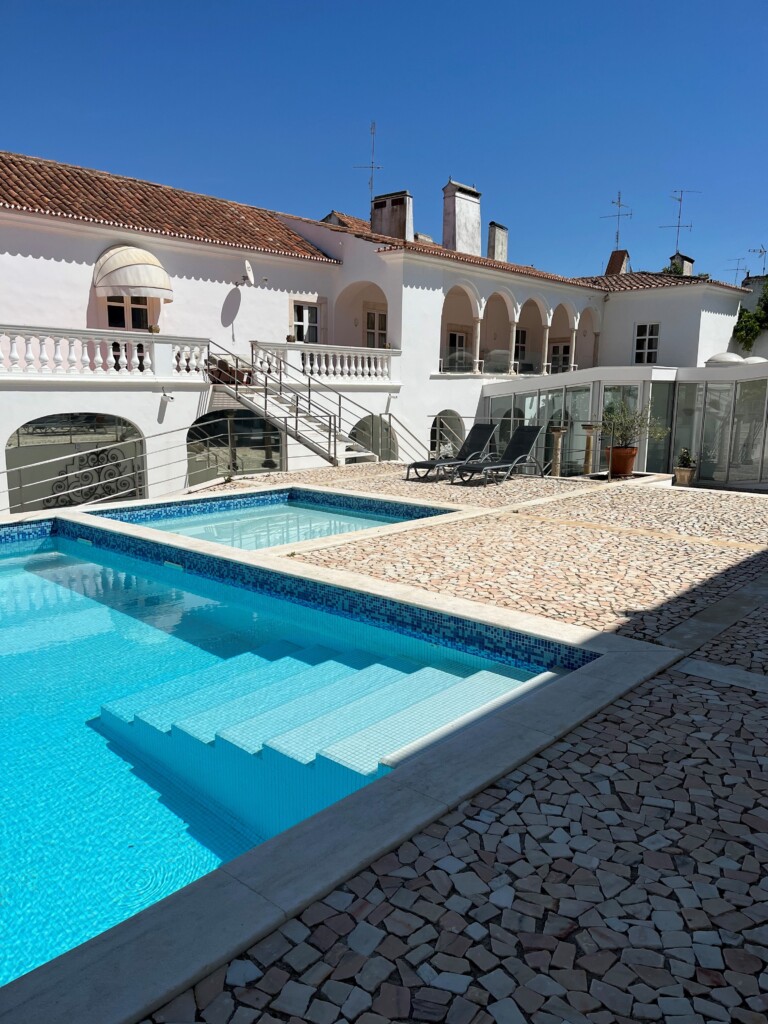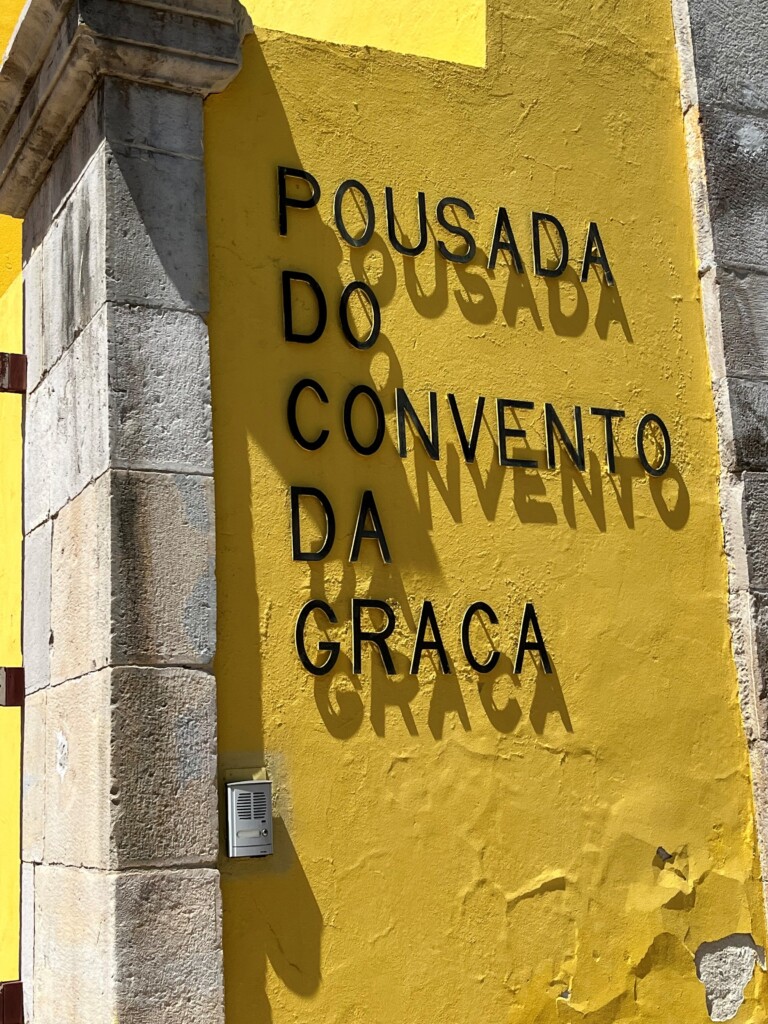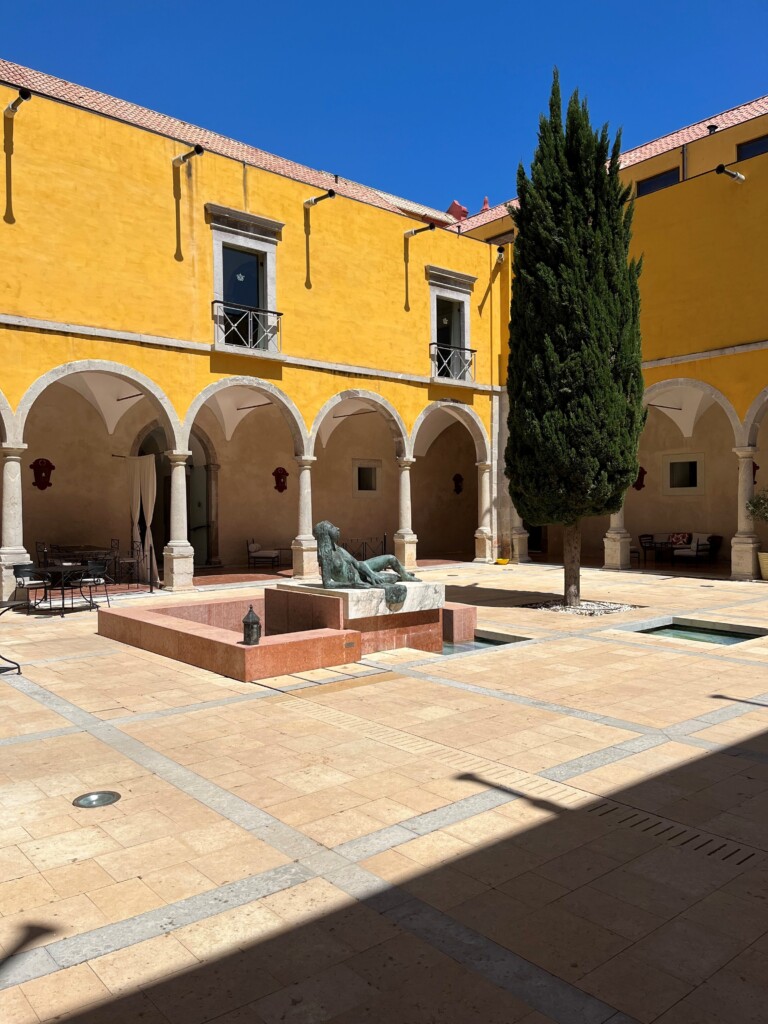 Lunch stops were fun. Some days we found cafes to stop at and enjoy local fare, some days we met at a grocery store – we will never forget Pingo Doce which is a large grocery chain in Portugal.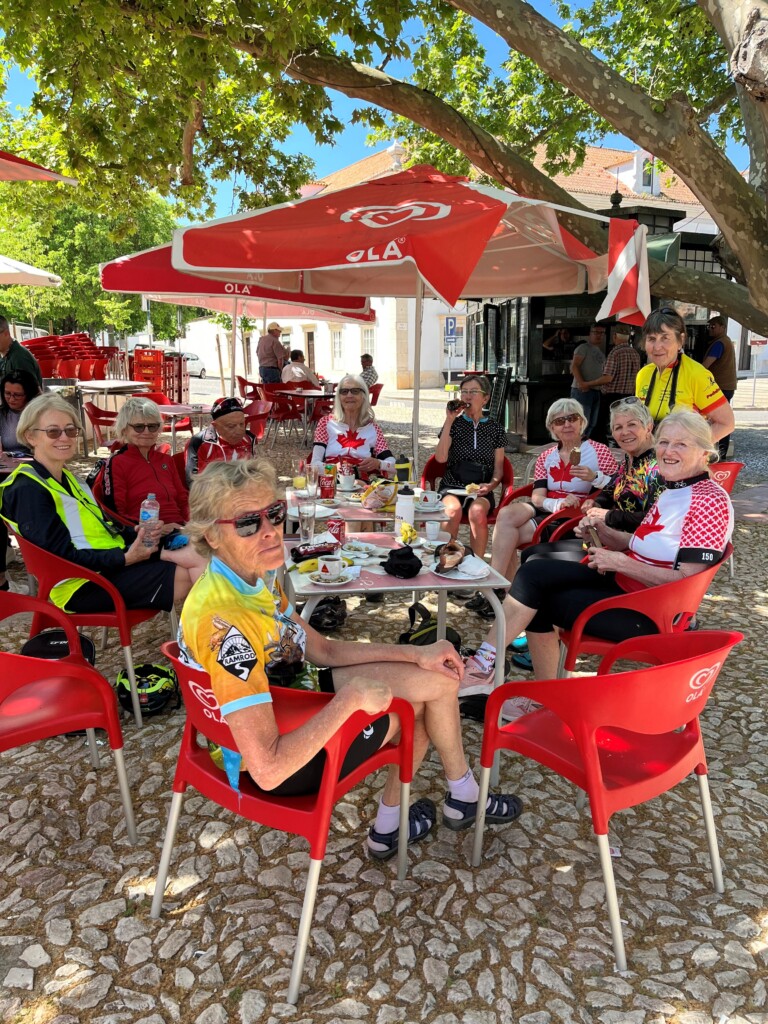 The best day was finding a lovely picnic area overlooking the ocean. Alen had arranged a picnic lunch for that day and we strolled along the cliffs and found a rock to sit on to eat lunch and watch the view. Quite a lovely break.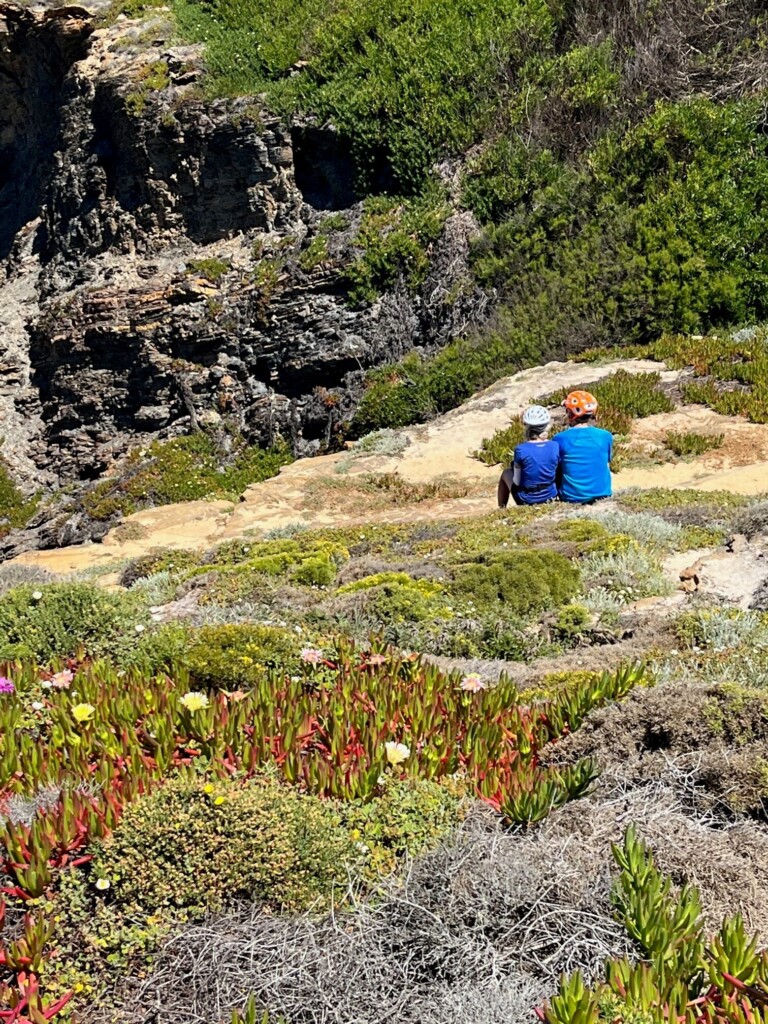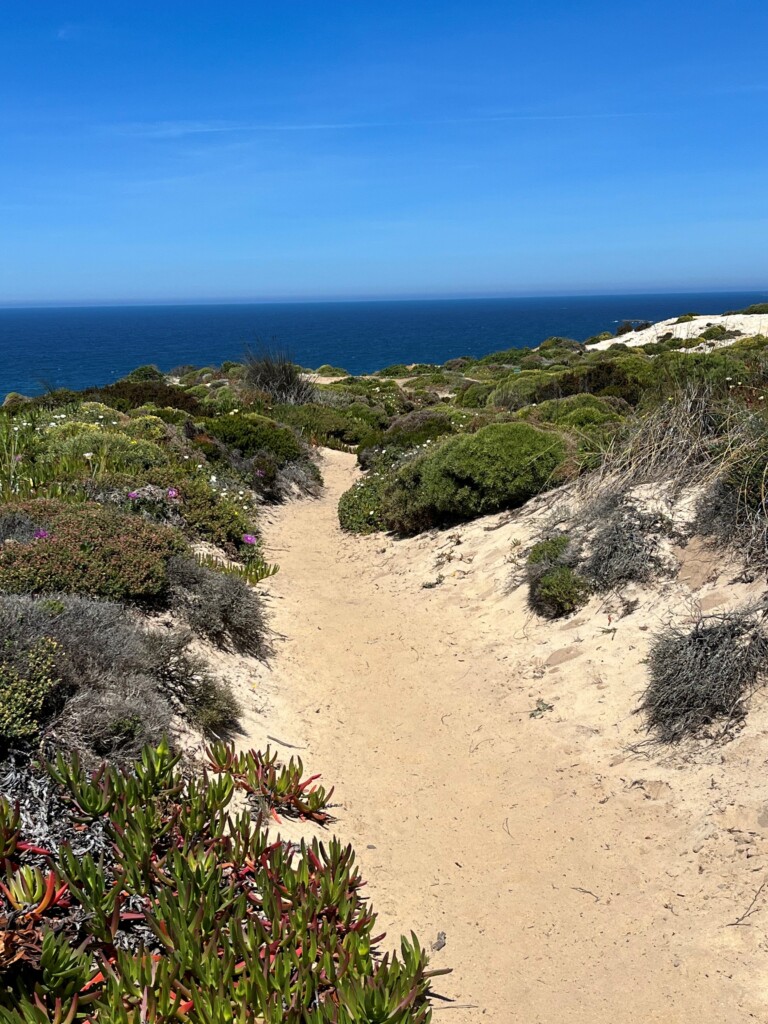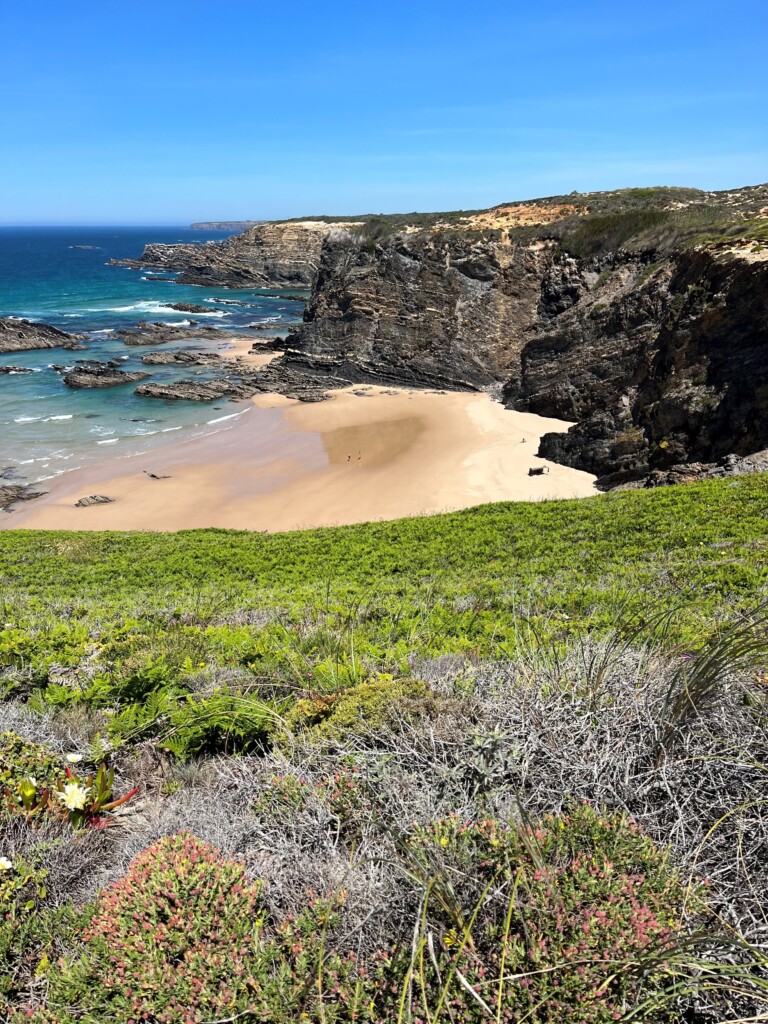 Our weather for the entire ride was perfection, approximately 24-30 degrees Celsius each day, some headwinds, but nothing we could not handle. After the days spent in the countryside of Alentejo and a peak at the Atlantic Ocean we headed up into the mountains. Some good climbing for a couple of days.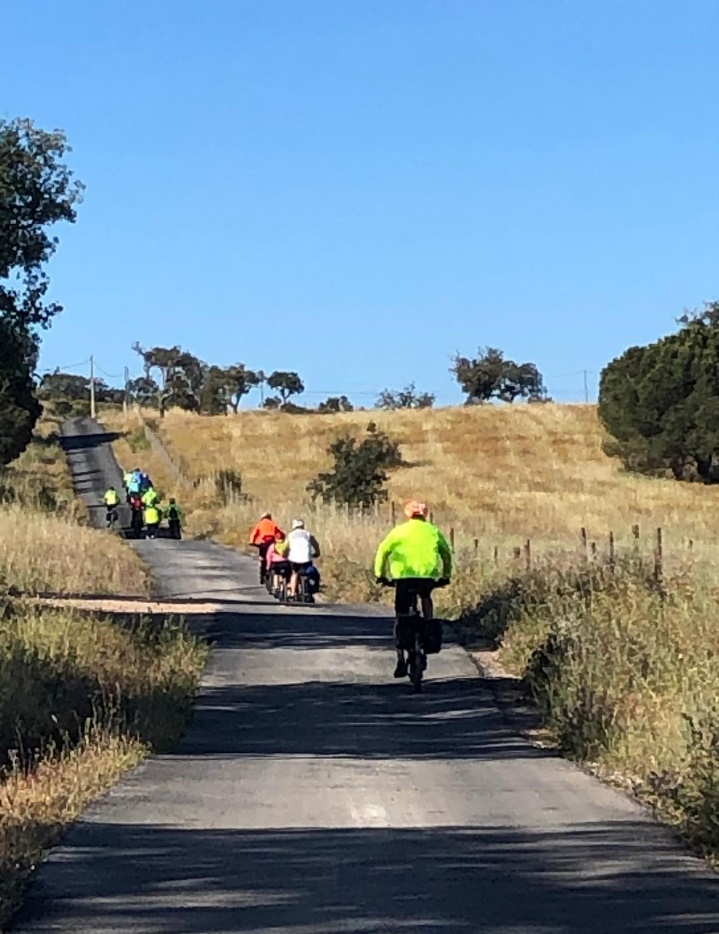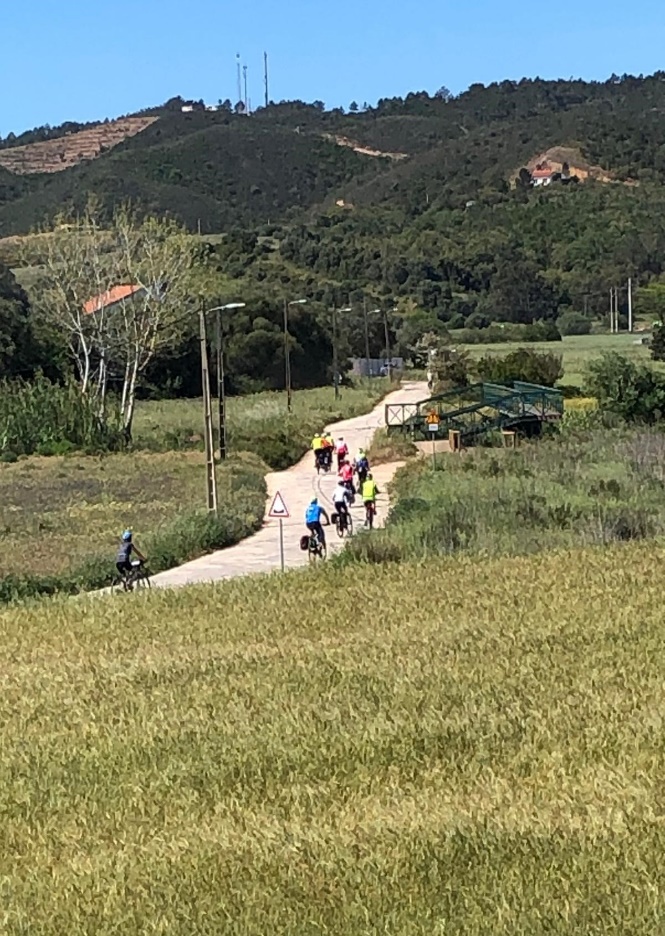 Of course after every climb there should be a reward and this did not disappoint – lovely views from the top of the hills.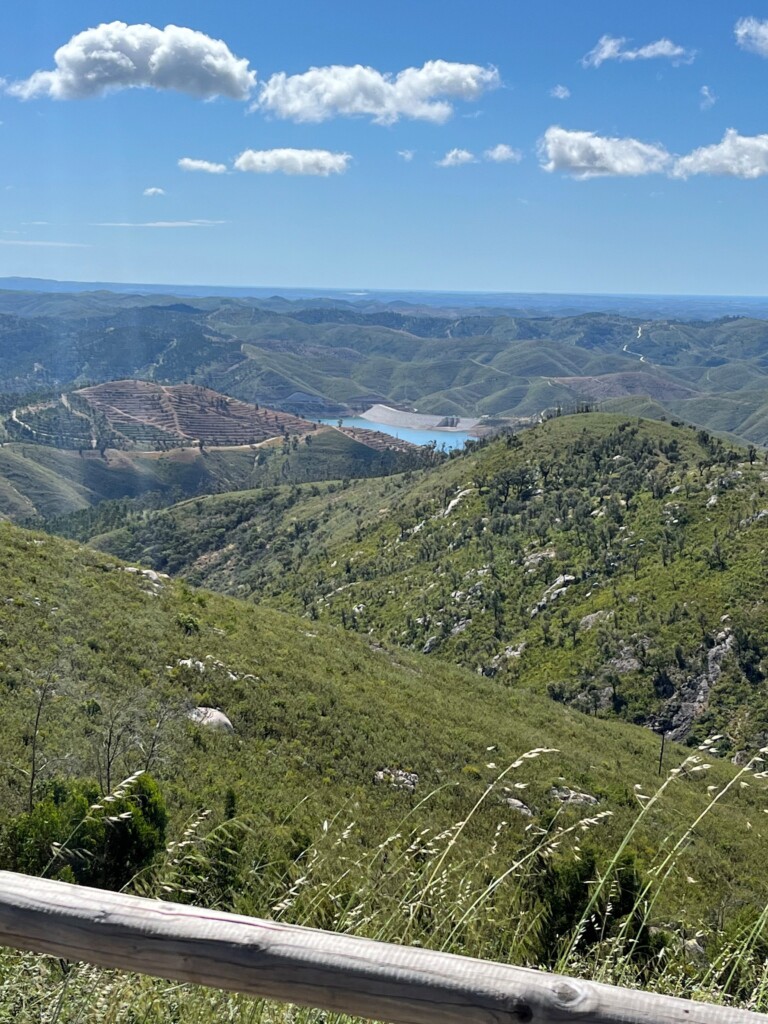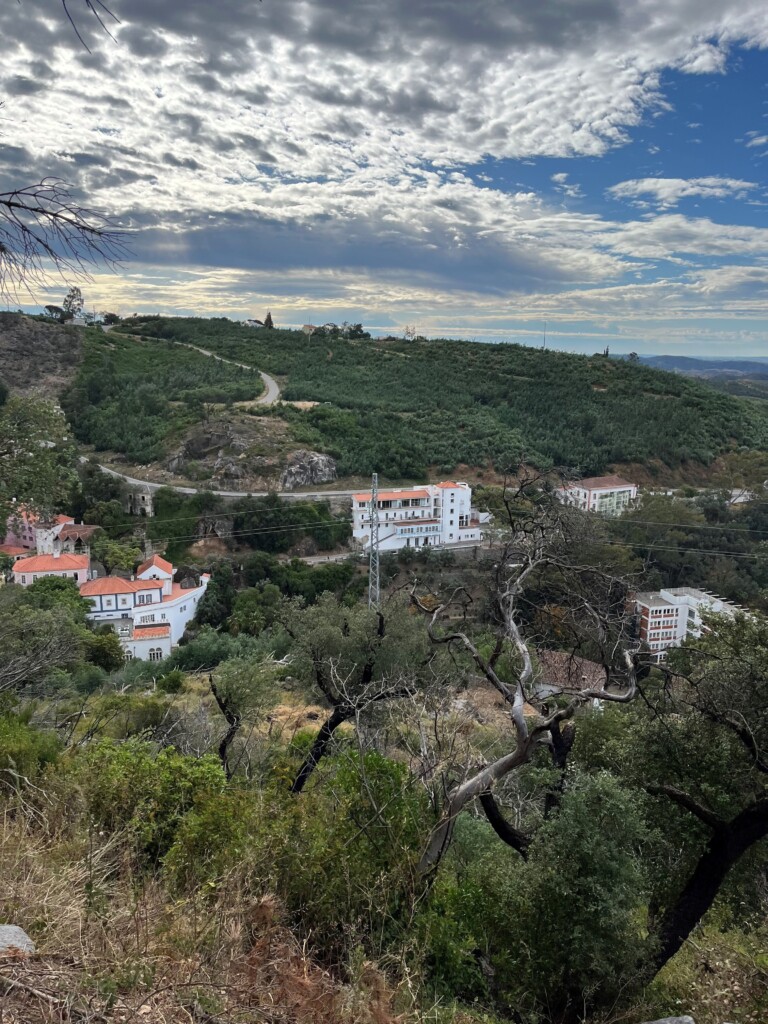 Also along our way were spectacular wild flowers, especially random fields of poppies.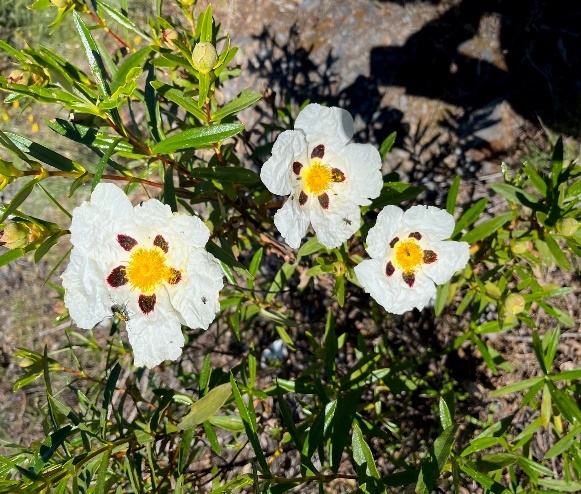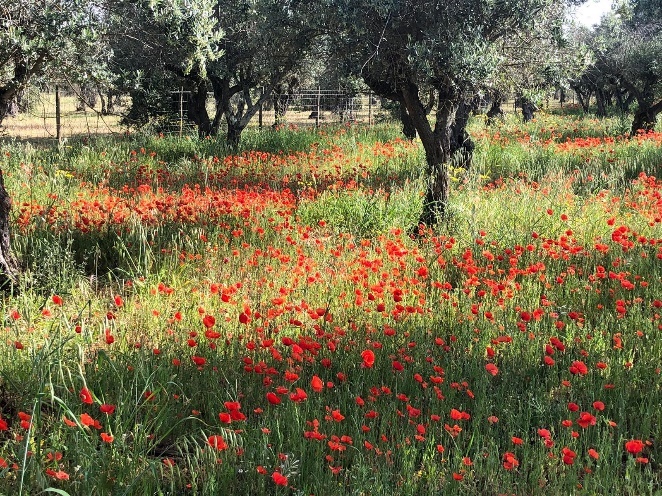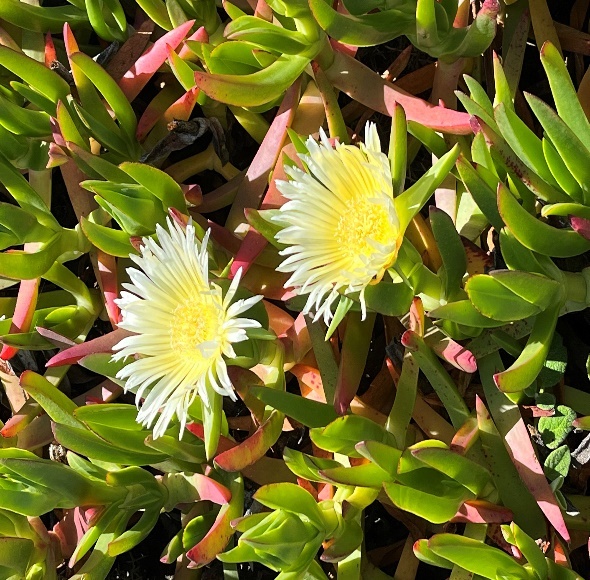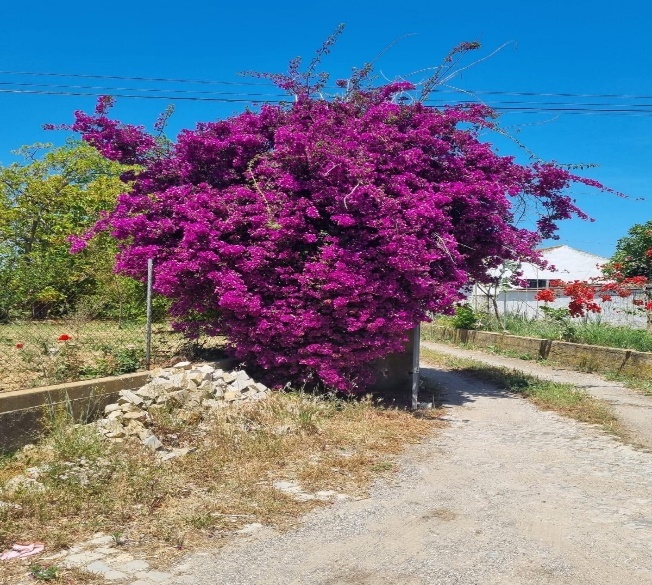 The Algarve is next on our travels, down to the ocean for swims and beach walking and of course riding along the coast. This area is more popular with tourists and hence somewhat busier for riding. Alen led us through some larger towns/cities to keep us safe. Once again terrific accommodation.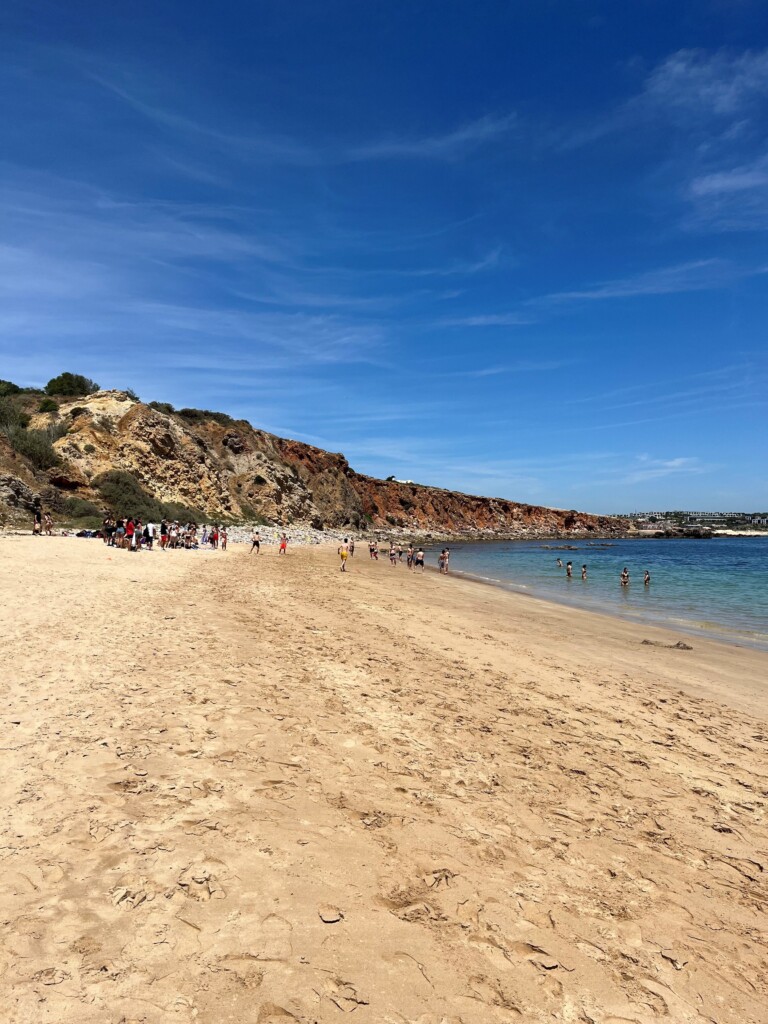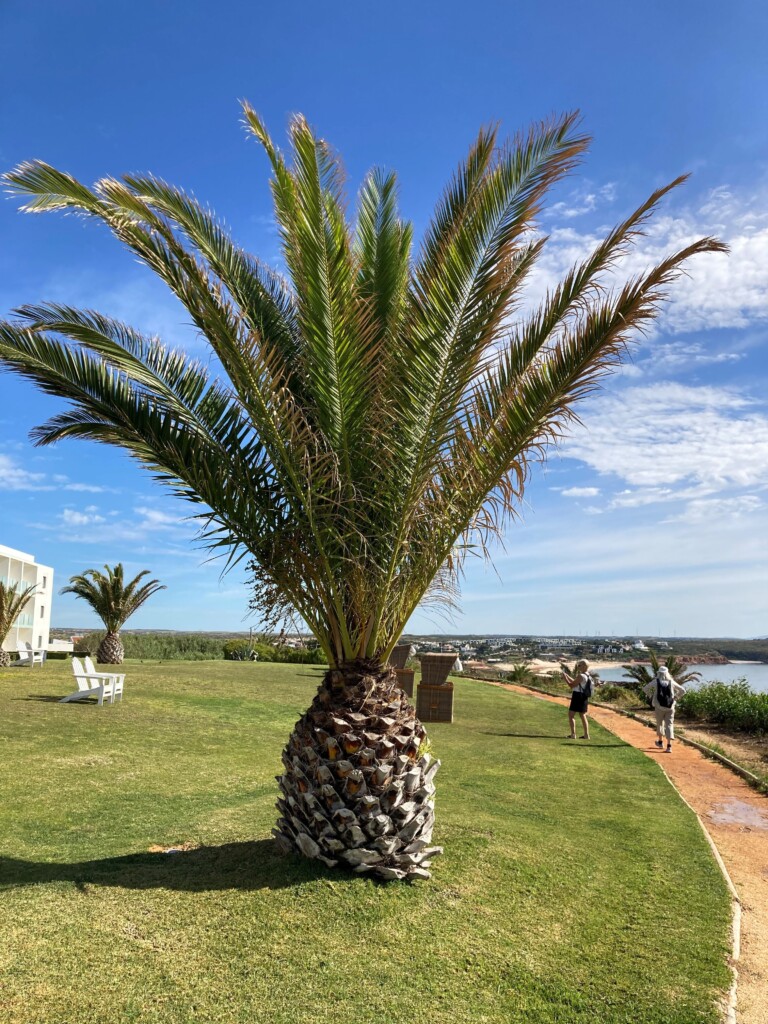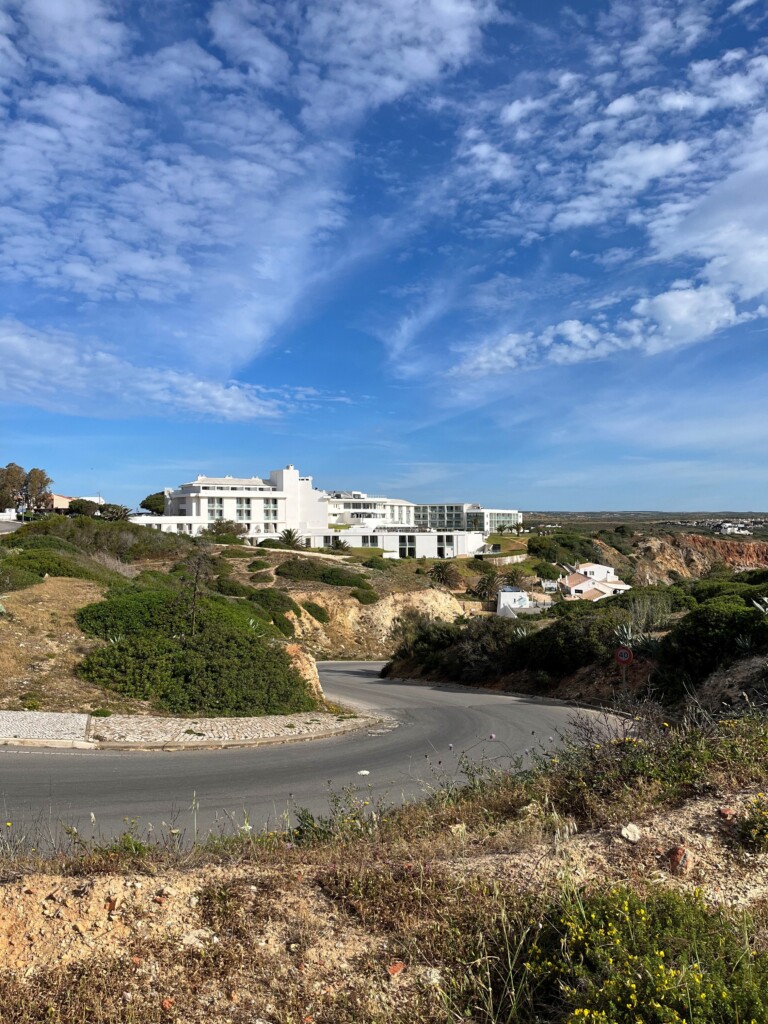 We have not talked food and wine yet, both were fabulous. Portugal is noted for fish, especially in the Algarve along the ocean. The boats went out each day and we enjoyed fresh caught fish at so many meals. There was some Portuguese wine enjoyed as well to wash the food down.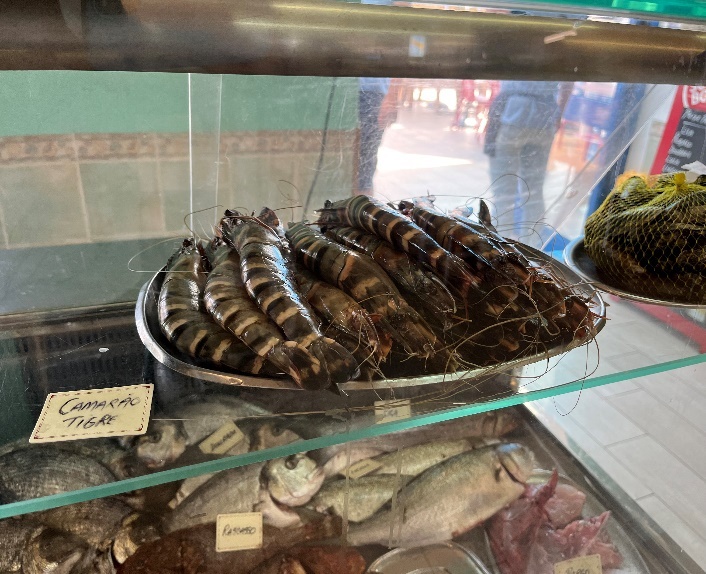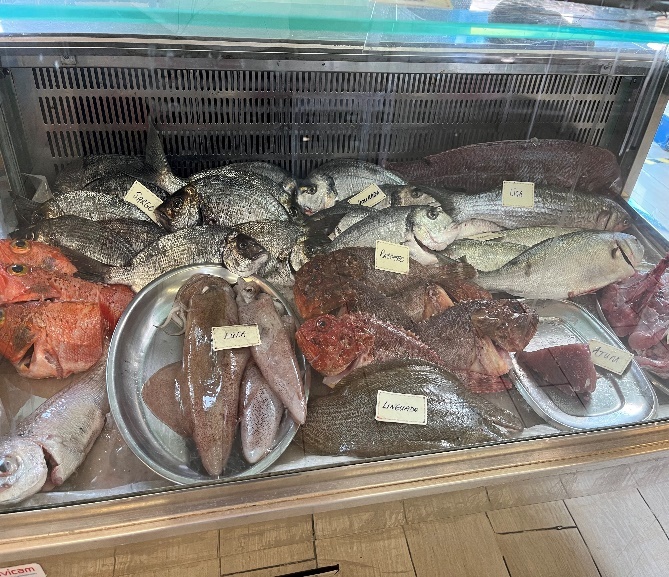 Many of our dinners were included and it was great to get together as one big group and enjoy each others company and good food and wine, we even had live entertainment one night. Of course before dinner was happy hour where we would discuss the day's journey and review what was in store for us the next day.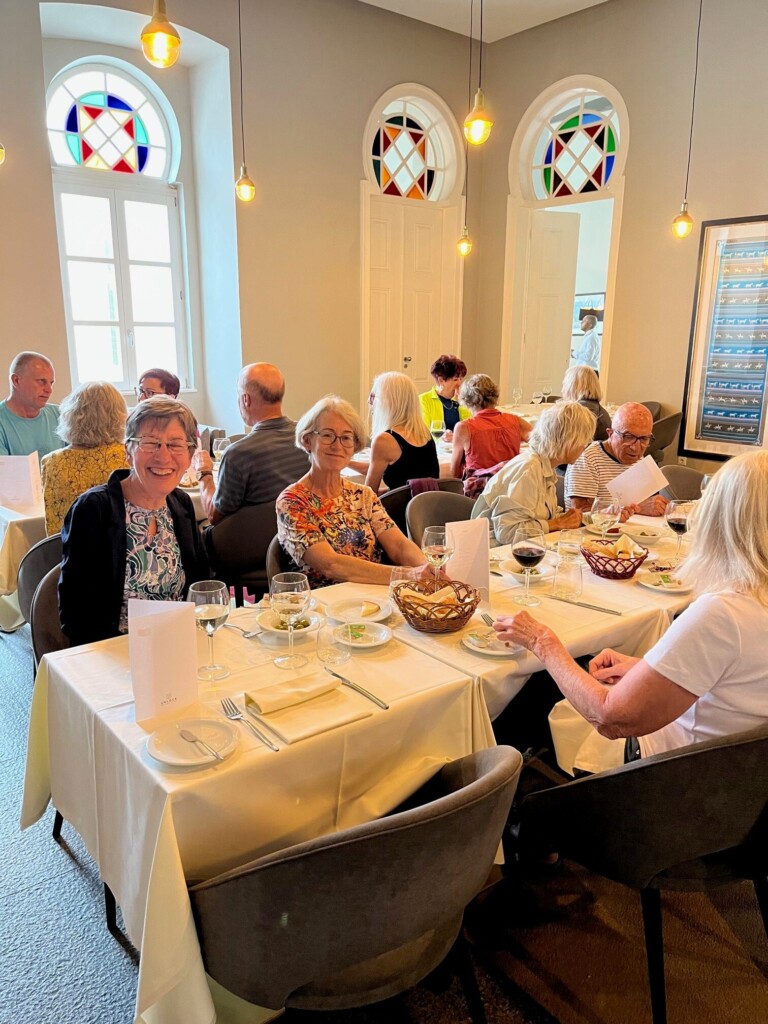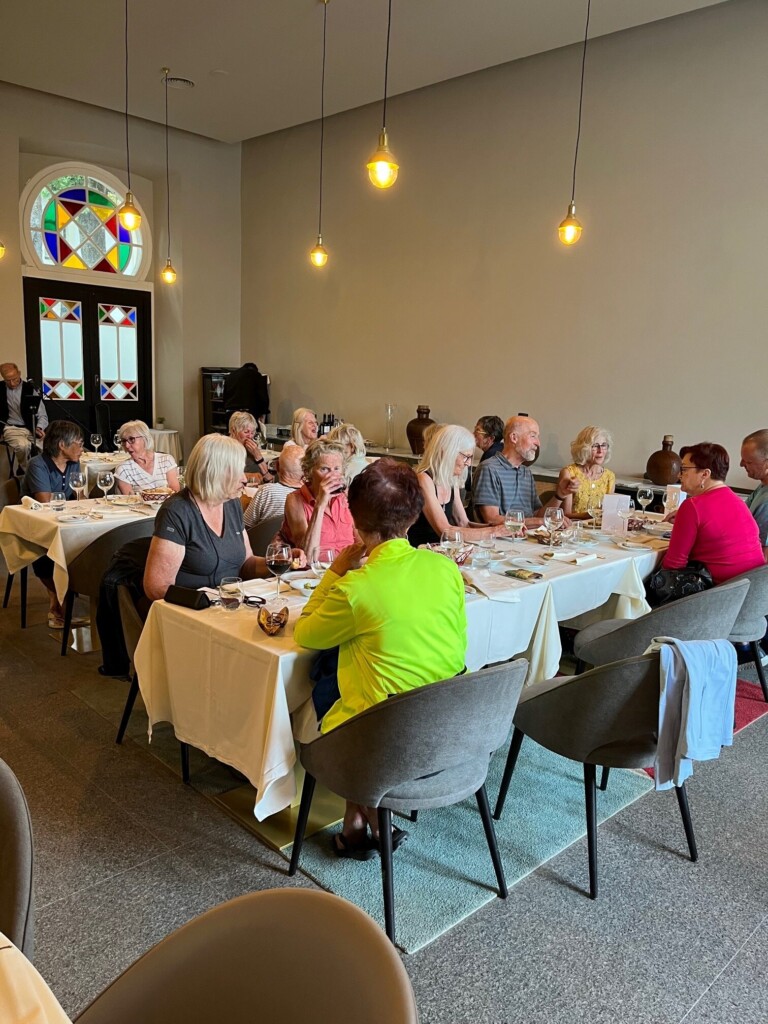 And so we are done, the final day is upon us, just 60 km and 715 metres of climbing to Tavira our final destination. A lovely farewell dinner, thank you speeches to our leaders Maureen and Alen for keeping us on course, only 5 flat tires on this trip and no falls or mishaps.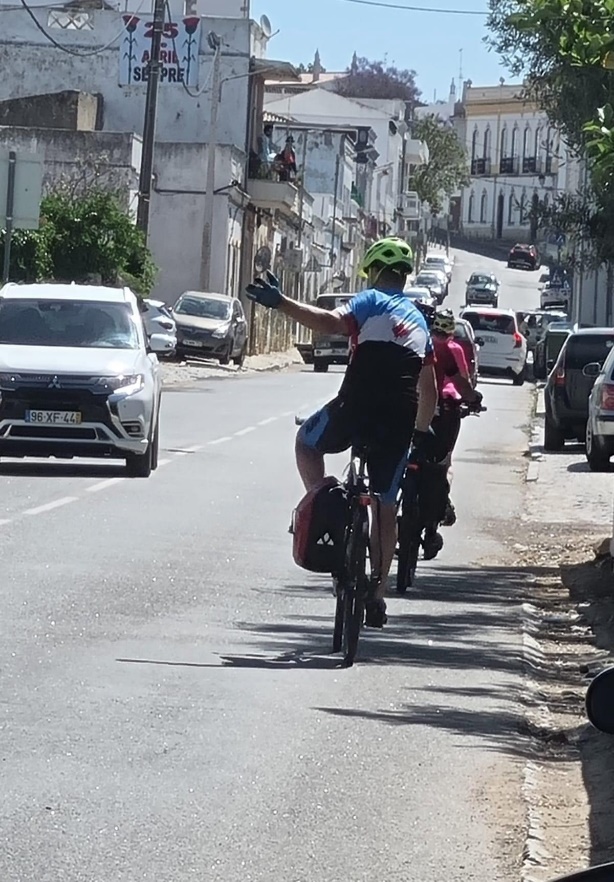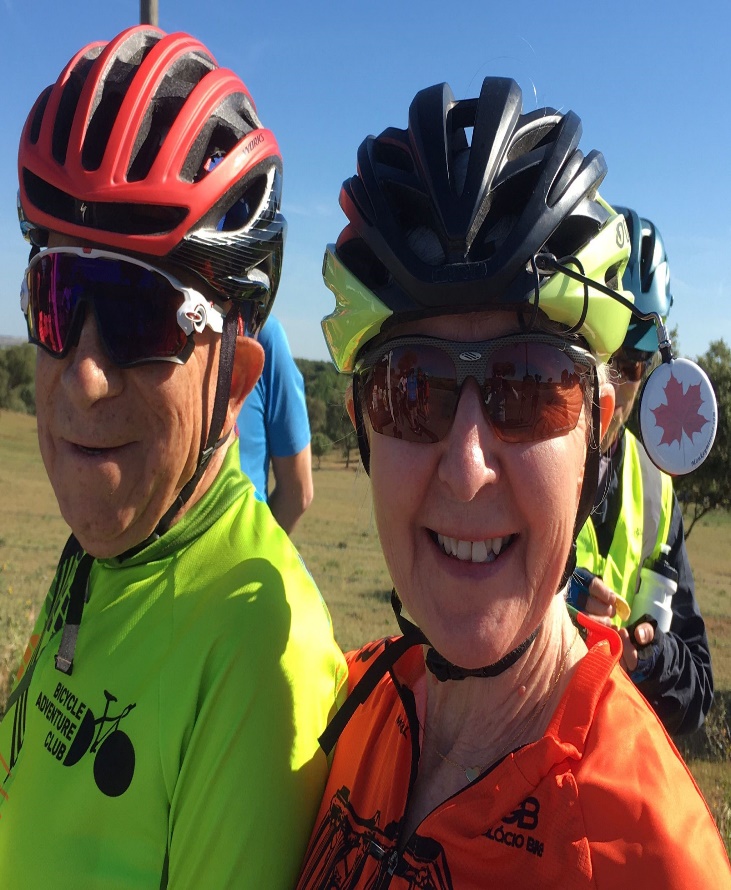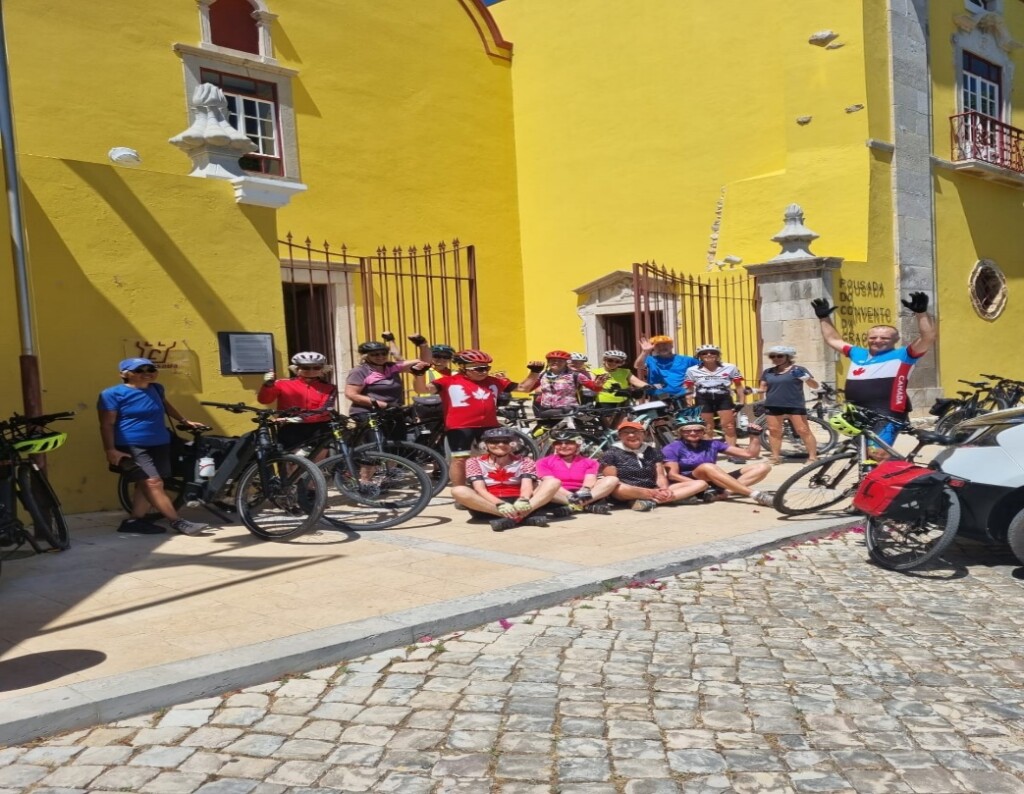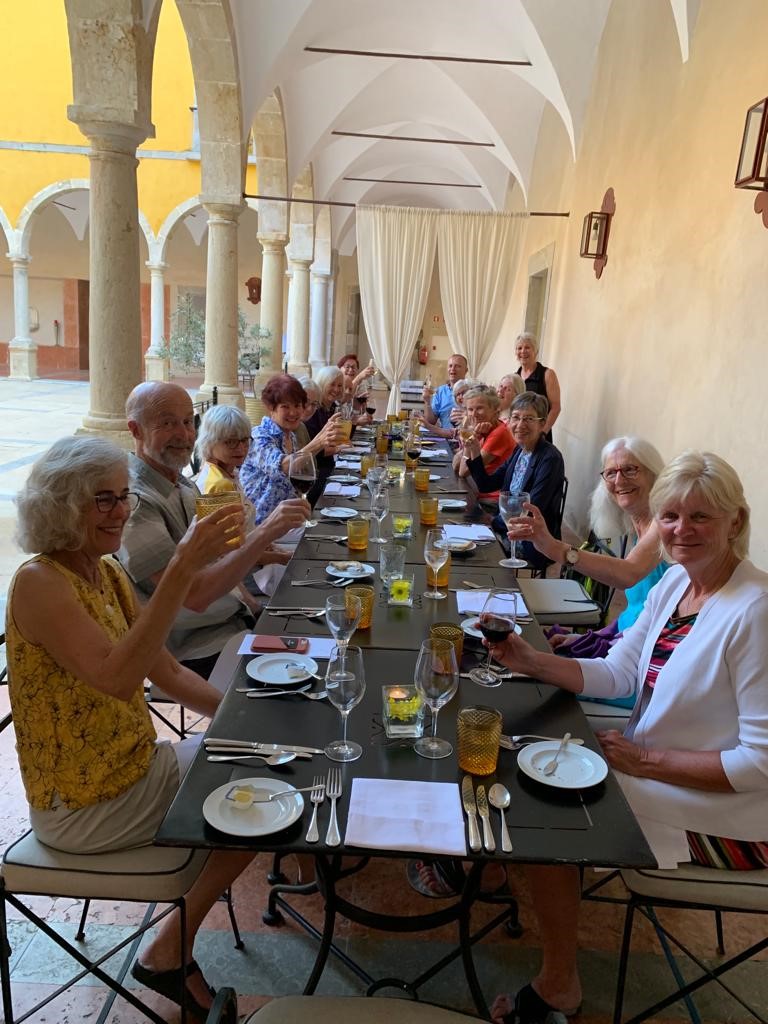 Until we meet again, or in Portuguese… até mais ver.