Vancouver Hub and Spoke report
by Carmen Burnay  
The Vancouver Hub & Spoke was held from August 8th to 12th, 2019.  Rides commenced from the Kitslano Community Centre and included:  
Gardens in the parks/public art/Mountain View Cemetery
Vancouver Neighborhoods
North Shore via Lions Gate Bridge and return via Sea Bus or Ironworkers Bridge
Vancouver Parks and Waterfronts
Murals tour and Mount Pleasant area
Burnaby Heights, Burnaby Lake, Deer Lake with an option of the SFU hill (cancelled due to lack of interest).
New Westminster's Queens Park
Richmond (Lulu Island) and Steveston
The rides ranged from 25 to 80 km.  
As you can see, the organizer (Allan Buium) offered a great variety of rides while promising that the rides would be leisurely and they were. The man is an impressive organizer but a less than impressive at delegating.  He did it all himself except for the ride leaders if you can believe it.
Some of us of us put on a few extra pounds with the regular stops at some of the city's impressive bakery/coffee shops. I think most of us appreciated the variety in choice of type and length of ride.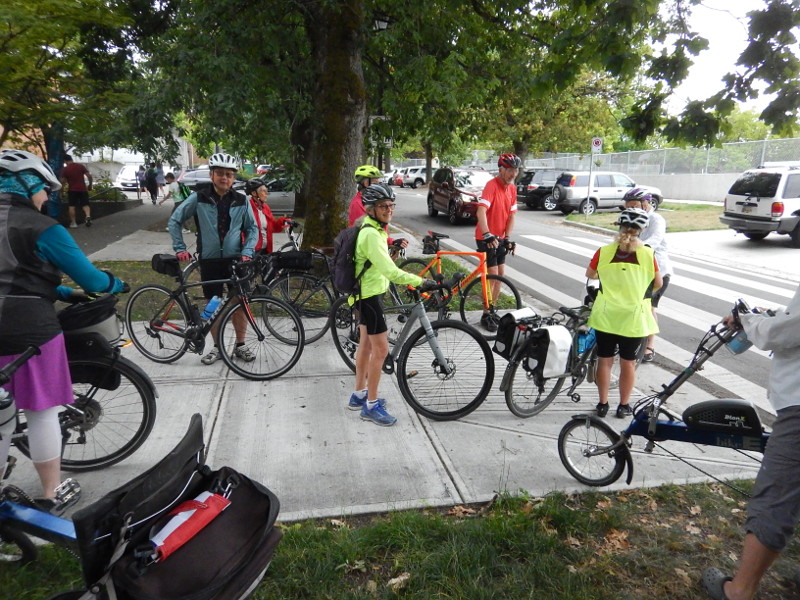 Vancouver has an amazing bike infrastructure and the rides took us across the city via scenic neighborhoods, along waterfronts, over bridges and through an urban jungle of murals.  What a feast for the eyes those murals were……………a hidden gem in this city.
I have to admit I was a bit apprehensive about staying at the recommended accommodation……….the university dormitory.  The last time I stayed in a dormitory was 45 years ago during my first year at university. When I entered my room, it was exactly the same as the one I shared with my dormitory roommate long ago.  What a hoot! Going back down memory lane and living like a teenager again. The location was also great because it made it easy to meet up for beers and debriefing at the Student Union building at the end of the day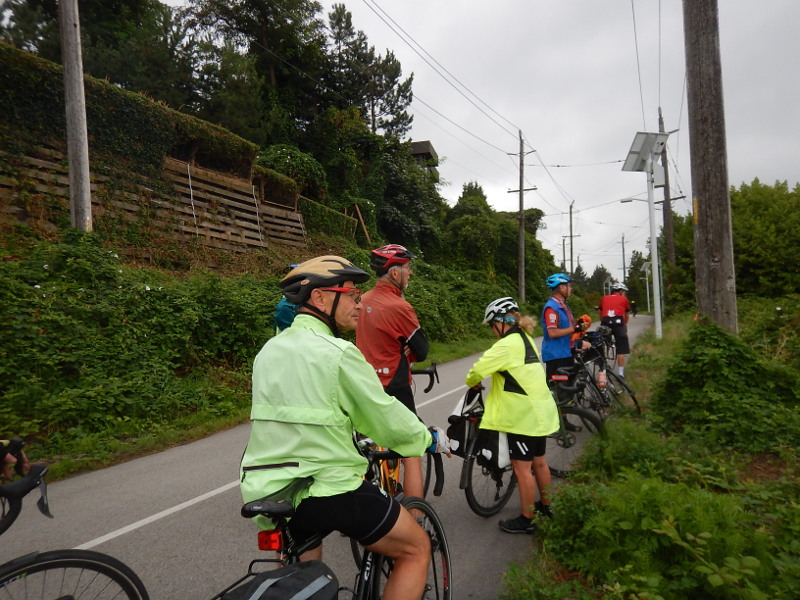 The wind up dinner was held at Biercraft and judging by the noise level, I think everyone had a good time.  The choice of beer was amazing and the food excellent.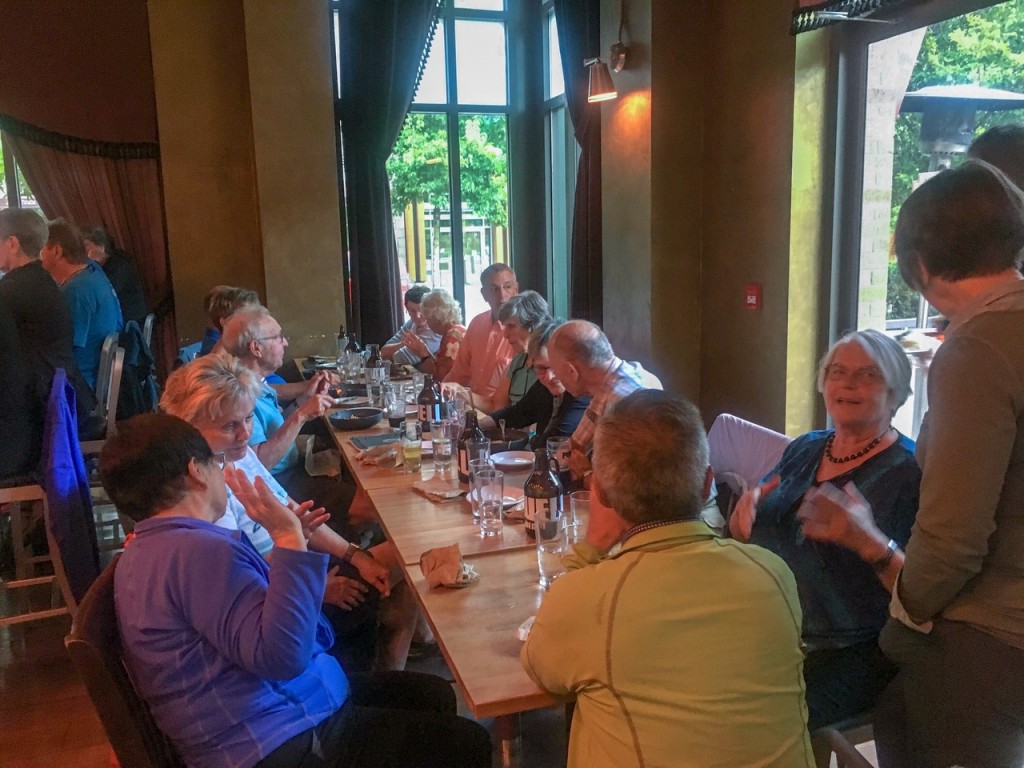 We were fortunate to have good weather, not too hot and very little rain until Sunday.  But not so wet that we couldn't ride.
All in all, I think most would agree that this H&S was a great success and I look forward to Vancouver's next one. Thank you to Berni, James, Mike, Werner and Allan, the leaders who were flexible adjusting the rides each morning to accommodate the wishes of each rider.  They were a laid back, fun-loving and efficient team. Well done Vancouver!!
A few comments from Karin and Doug Wylie
Thank you James and Jane, local Vancouver riders, for taking us to Steveston almost entirely on bike trails. Vancouver is such a great city for cycling and if you get someone with local knowledge of bike trails it becomes even greater. After lunch in Steveston Jane took us to the local places of interest, the historic fisherman's wharf and the Steveston tram.
Once done with the historic visits, back to Vancouver via bike trails. Life is good,
Thank you Jane and James
Karin and Doug Wylie
Vancouver neighborhood ride, what a wonderful experience. Allan's historic knowledge of the city of Vancouver's past and present is superb. Our ride took us through numerous neighborhoods starting with Kitsilano, to Kerrisdale continuing through the very upscale areas and also the not so fortunate.  Each neighborhood has a unique story and attached history and Allan was able to point out buildings and churches and murals that gave it it's unique character. The ride was a history lesson of Vancouver's past. Who knew there is a swimming pool almost underneath the 2nd narrows bridge!
Thank you Allan, great ride
‍♂️
🏽‍♀️
‍♂️
🏽‍♀️
‍♂️
🏽
Karin and Doug Wylie