Leader: Robin Howe 206-899-7255
Co-leader: Dan Carey 206-282-5978
Trip Dates: Tue, 5 Sep 2023 -- Wed, 13 Sep 2023
Trip Classification: Intermediate/Advanced
Trip Fee: $1030 USD Note that the fee for this trip is NOT in Canadian Dollars.
Trip Numbers: minimum 12 , maximum 16
Trip Registration Opens: Mon, 17 Apr 2023 5:00 PM (pacific time)
Registration Lottery Ends: Fri, 21 Apr 2023 5:00 PM (pacific time)
Trip Registration Closes: Tue, 1 Aug 2023 5:00 PM (pacific time)
Ride Description:
Cycle in Washington and Oregon along the Columbia River, through central Washington mountain scenery and a bit of Washington wine country. We will visit an art museum in "the middle of nowhere", an observatory, and a Columbia River interpretive center. If you enjoy cycling through the beautiful rural areas of the inland northwest, this may be the tour for you.
There will be lots of climbing every day, including a mountain pass and another day over a high plateau that is worse than a mountain pass. You don't need to be a star athlete to do this trip – as long as you can keep going along steadily and not give up, you can make it.
We will have a support vehicle to carry luggage in the form of a U Haul rental van. Everyone will be required to take a turn driving for half a day and will need to provide a copy of their driver's license to the leader before the tour starts. The support vehicle will be for luggage only and in the case that a cyclist is ill or has a bike breakdown they cannot deal with. It will not be a sag wagon for you to get in if you are tired.  The support vehicle will also be carrying water and a few cycling snacks, and it will stop once in the morning and once in the afternoon to hand these out.
If anyone from far away is interested in joining the tour, there is an airport in Yakima that is only 30 minutes from Toppenish. If you are interested in transportation to the tour start other than driving or flying, it is possible to travel for example from Vancouver to Yakima by train to Seattle and then bus to Yakima.  Should anyone be interested in renting a bike, there are three bike shops in Yakima (none noted for Toppenish) but only one lists rentals on their website, and it only mentions ebikes. (Boost Bikes)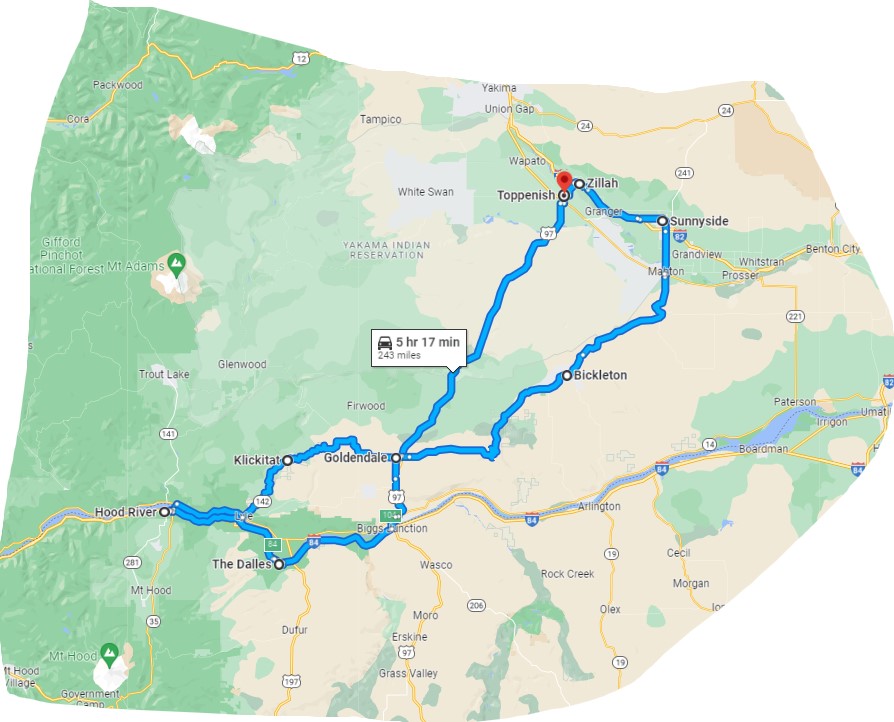 Accommodation Reservations:
Accommodations will be in a mix of modest and nicer motels/hotels.
Riding Conditions:
Riding will all be on paved roads. Expect lots of climbing, including one day with almost 1,200 meters of total gain. Weather this time of year is normally warm and dry with average temperatures in the 70's and dry. There could be a significant amount of wind.
Most of the route will be in rural and mountain scenic areas and small-town America.  We will also cycle  through and stay in two larger towns -  Hood River and The Dalles. Most of the cycling will be on state highways without excessive traffic, smaller roads, and one bike trail. There will be a minimal amount of cycling on freeways with shoulders and other busier roads.
Ebikes are welcome if your battery power can hold up for the most difficult cycling days.
Fee Includes:
Lodging for 8 nights based on two persons sharing a room. (If you are traveling solo and would like a roommate, we will attempt to find one for you. If you are traveling solo and would like your own room and will pay the Single Supplement fee of $700 USD, please notify the leader about this when you register since it affects the number and type of rooms needed.)
Maps and GPS routes
Meals as noted in the itinerary –

Breakfasts – 6
Lunches – 2
Dinners – 2

Support vehicle costs that include rental and insurance fees plus fuel.
Snacks for the road, including bananas, energy bars, cookies, and Gatorade powder.
Entrance fee for the Columbia Gorge Discovery Center and Maryhill Museum.
Credit card stripe fee (3%)
Fee Does Not Include:
Transportation to and from the starting and ending point of the tour.
Meals other than those noted above.
Tour Leader fees (leaders have waived these).
Itinerary:
September 5, Tuesday – Meet in Toppenish at the Legends Casino Hotel.  Meeting and introductions at 7 p.m.
The hotel is owned by the Yakima Nation and has an on-site casino. On-site restaurant(s) and coffee shop, indoor pool, hot tub, fridge, Native Naturals bath amenities. Parking at the hotel while we are on tour will be arranged. There may be a small fee for this.
 September 6, Wednesday – Toppenish to Goldendale – 80k, 1,000m gain – ride over Satus Pass. Optional stop at the Greek café at St. John's Monastery just before arriving in town. (You probably won't want to miss a stop here.)
Stay at the Ponderosa Motel. Hot breakfast included. Microwave and fridge.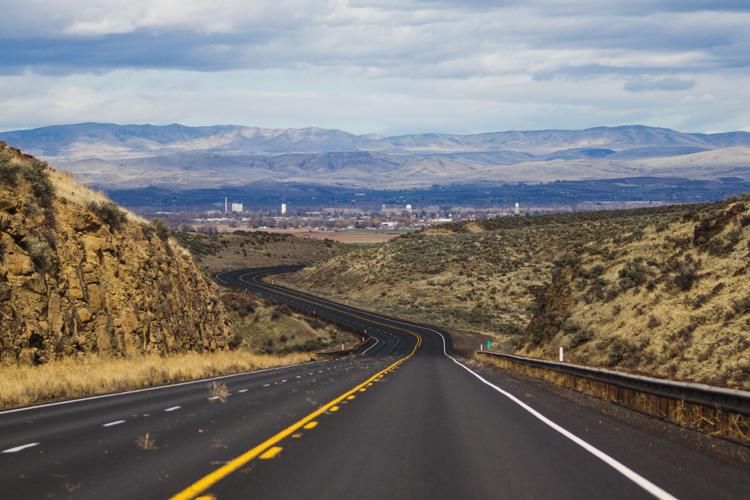 September 7, Thursday – Goldendale to Hood River, Oregon – 76k, 470m gain – cycle a beautiful back route on the Washington side and enjoy views of Mt. Adams, then drop down to the Columbia River and cross over to the Oregon side.
Stay at the Best Western Plus. Hot breakfast included. Outdoor pool, indoor and outdoor hot tub, sauna and steam room, fitness center, microwave and fridge, on-site restaurant. Hotel located on Columbia riverfront.
September 8, Friday – Hood River to The Dalles, Oregon – 42k, 500m gain – cycle along the Columbia River, including on a beautiful paved bicycle trail - the Columbia River Highway State Trail. Stunning scenery once again. We will have a group visit to the Columbia Gorge Discovery Center.
Stay at Fairfield by Marriott. Group dinner.  Hot breakfast included. Indoor pool and fitness center, guest laundry.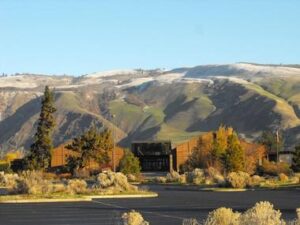 September 9, Saturday – The Dalles to Goldendale, Washington – 56k, 646m gain – Cycle east along the Columbia River and then cross the Sam Hill Memorial Bridge bridge back into Washington and up the hill to our little town of Goldendale.
Stay at the Ponderosa Motel with hot breakfast included. Fridge and microwave.
 September 10, Sunday – Layover day in Goldendale –Visit Maryhill Museum with group lunch included (45k round trip, 660m gain). Night-time visit to the Goldendale Observatory (7k round trip, 161m gain) if you can stay up late the night before our big ride – bring front and rear lights for your bike. Or, you can skip this outing and just get to bed early.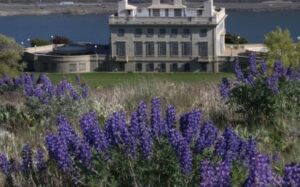 September 11, Monday – Goldendale to Sunnyside via Bickleton – 113k, 1,171m gain – Start early today since it is a very big day. Basically, the first half of the day (or 56k) is uphill (yes, you can do it if you just keep pedalling and don't give up). The second half of the ride is mainly downhill, ending with about 15k of flat. Cycle to the hamlet of Bickleton, known as the Bluebird capital of the US and located on a high farming country plateau, and then drop down into wine country and the town of Sunnyside.
 Stay at the Best Western Grapevine Inn in Sunnyside. All rooms have vineyard views. Hot hot breakfast included. Indoor pool and hot tub, fitness room, guest laundry, fridge, microwave.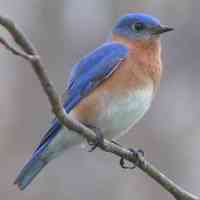 September 12, Tuesday – Sunnyside to Toppenish – 36k, 177m gain – Nice, easy cycle through wine country back to our cars and the Legends Casino Hotel. Group lunch in Zillah at a Mexican restaurant. If possible, we will stop at a winery or two along our route. Farewell group dinner.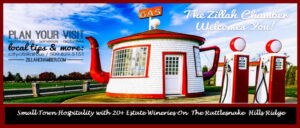 September 13, Wednesday – depart for home.
Registration and Participant Selection:
Registration will be on the CCCTS website on the date shown. A computerized lottery system and waitlist will be utilized in the event that the ride is over-subscribed. A $100 US payment is required at the time of registration. The lottery signup will run for 5 days, after which the Ride Leader will review the results.
The selection process will consider the following criteria in evaluating candidates:
fitness and riding ability and experience required for the tour,
a history of demonstrating safe riding practices,
acceptable social behavior.
The leader may interview riders or others who know them to verify their suitability for the tour. The leader will make the final decision on whether a registrant is accepted for a tour.
The leader will notify registrants of their selection status. If the ride is not filled to capacity, registration will continue until the closing dates shown.
After you have been notified you are selected for the tour, the tour fee deposit of $500 US will be due by May 15. The remaining $430 will be due on July 15.
In the event of cancellations – If a replacement can't be found, we will refund any fees for costs that could be avoided. However, if there are costs that could not be avoided, these will not be refunded.
COVID Information:
CCCTS requires all participants to be fully vaccinated for COVID-19, and proof may be requested by the leaders.
Everyone should bring three COVID test kits with them on the tour and take responsibility for self-testing if they feel ill.
Participants are asked to refer to the document: CCCTS Communicable Illnesses Plan 2023, posted on the club website, for specific information related to health safety while touring.