The Cross Canada Cycle Tour Society        September, 2019 Volume 36, Issue #9
Presidents Report,

September 2019
Max – We hardly knew you (1950 -2019)
John Pringle
Max McClanahan dead at 69. Impossible. It can't be believed! Our brightest. Our strongest. Our fastest. Our most ethical. Full of wisdom and common sense. Intense. Gone. When I climb the steps to Bruce and Wenda Daykin's house, where we take our monthly Board conference calls, I won't have that comfortable feeling that all is well with the Club. His grey Nissan Leaf won't be in the driveway. His broad-shouldered jacket won't be hanging in the hall. His big fingers won't be attacking a cinnamon bun. And similarly at the Club's AGM; Max will not be there an hour or so ahead of opening time to ensure the audio-visual system is working well; his setup exuding the professionalism of a Geek Squad employee. And little wonder; Max studied and was awarded an MSc in computer science at Colorado State. He went on to teach the subject at the University of California, Berkeley; California State University, Hayward; and finally, the University of Victoria.
When Max came to the Board we were hamstrung and beholden to service companies for IT advice. We didn't know what to ask for; and they didn't know what to deliver. Frustrating it was. It took the Board sometime to feel confident that Max could do what he claimed; build a new website. He made it sound so simple. One Board member suggested a management committee of non-experts to guide him. Max rebelled. "I don't think so," he proclaimed, and thankfully the Board was finally supportive; on Max's terms. He didn't need a handful of "know nothings" to manage him. When finally given the green light he was off and running. Progress reports were given at a few Board meetings, and then 'bingo' it was finished; or finished in the way that IT systems are finished – there's always more to do. New technologies to apply. New applications to serve. New demands to meet. At one meeting he announced, "And by the way, we can now disentangle ourselves from Karelo", a fine, but expensive Vancouver-based IT athletic booking company whose "smart" software we'd used for a few years – at a cost of course. We confidently cancelled our contract because Max said we could. Max's long-time partner (14 years, 7 months 12days), Valerie Chu, said recently, "He spent hours tinkering with the website. He loved the challenge." He was always keen to improve the system. Make it more responsive; easier for we luddites to use. Max would cover off other IT problems as they came up, which was at every Board meeting. "I think I can a find solution", was his modest reply to a mind numbing problem. And sure enough, a day or so later, a message from the "Sage" would flash across our screens; "Problem solved." We were so very, very fortunate to have Max tinkering on our behalf.
Did I mention he was a lawyer (Law degree from the University of Utah (1975 – 1979)?  He worked as a legal advisor for John Ashcroft, Attorney General of Missouri. Thus when a legal problem came to the fore, the Board turned to Max for advice. We had complete confidence in him. Did we ever second guess his advice? Not a chance.
The Board was so comfortable with Max. We were spoiled. A real IT manager and a lawyer to boot. Who'd ever think it! Could one CCCTS Club member do both tasks, and so competently. Max could and did.
Max was born in Parsons, Kansas. His Mother was a teacher, but gave up the profession to look after Max (the youngest) and 8 siblings. Quite a tribe they must have been. Apparently Max's scholarly side came from Mom. She sent him off to The University of Kansas for a BA. The handyman side, "Mr. Fix it" and Gardner, came from Dad, who was an electrician. The family built their home. They grew vegetables and fruit. A sign hangs on the front door of Valerie and Max's cosy home in Saanich, "Gorge Tillicum Urban Farmers". The apple didn't fall far from the tree.
Max was a bit of an adventurer and a hard rider, which contributed another dimension to the Club. But first, as a Californian, he and his cycling buddies participated in The Death Valley ride. One of his first cycling tours was to north east Tanzania's Usambara Mountains, which form a backstop to the Serengeti and Mount Kilimanjaro. He ventured there with his buddy Dale in 2005, following the passing of his wife. Fortunately for us he wanted to go again, to show Valerie the beauty and simplicity of Africa. He began ruminating about such a trip in about 2015. Valerie, at first apprehensive, finally agreed. Joy flooded over him when she acceded. A number of us signed up for the tour that still resonates; cycling, hiking Kili and seeing the animals of the Serengeti. What an adventure. What a tough ride. Memories linger of Max, with Valerie behind on the tandem, on a particularly tough patch of road, leaning over the handlebars searching for air, in 40ᵒC heat. His second Club tour was similarly exotic; China's Yunnan Province. Early in his CCCTS stay he was a principal organizer of a Victoria H&S. He also competed successfully in the Masters Games; started a solo first leg of a cross-Canada trip, and completed the 250 km Port Renfrew/Cowichan Lake circuit in one day. Such energy. Such keenness. Such diverse interests were a gift to the Club.
What a legacy he left in a few short years as a proud CCCTS member. We are now saying goodbye, Max; our fellow Board member, our riding companion and loyal friend. We'll talk no more of Mao Zedong, or the writings of Jared Diamond, as we eat a Demitasse sticky bun. We who were touched by Max's enthusiasm and expertise will have fond, fond memories to fall back on as we work our way through the grief.
You're invited to attend a Celebration of Max's Life, September 13th, 2:00p.m. – 4:00 p.m. at Mary Winspear Centre, 2243 Beacon Ave, Sidney.
Wednesday, 28 August 2019
Max McClanahan
June 1950     August 2019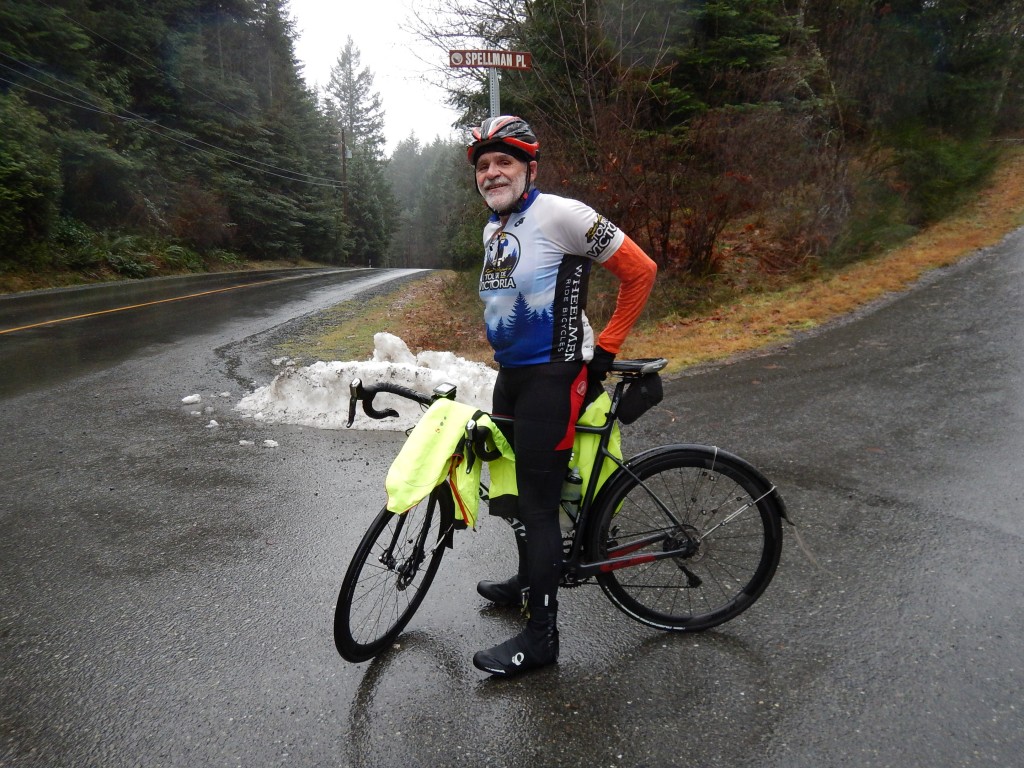 Why Older Riders May Get a Surprising Benefit From E-Bikes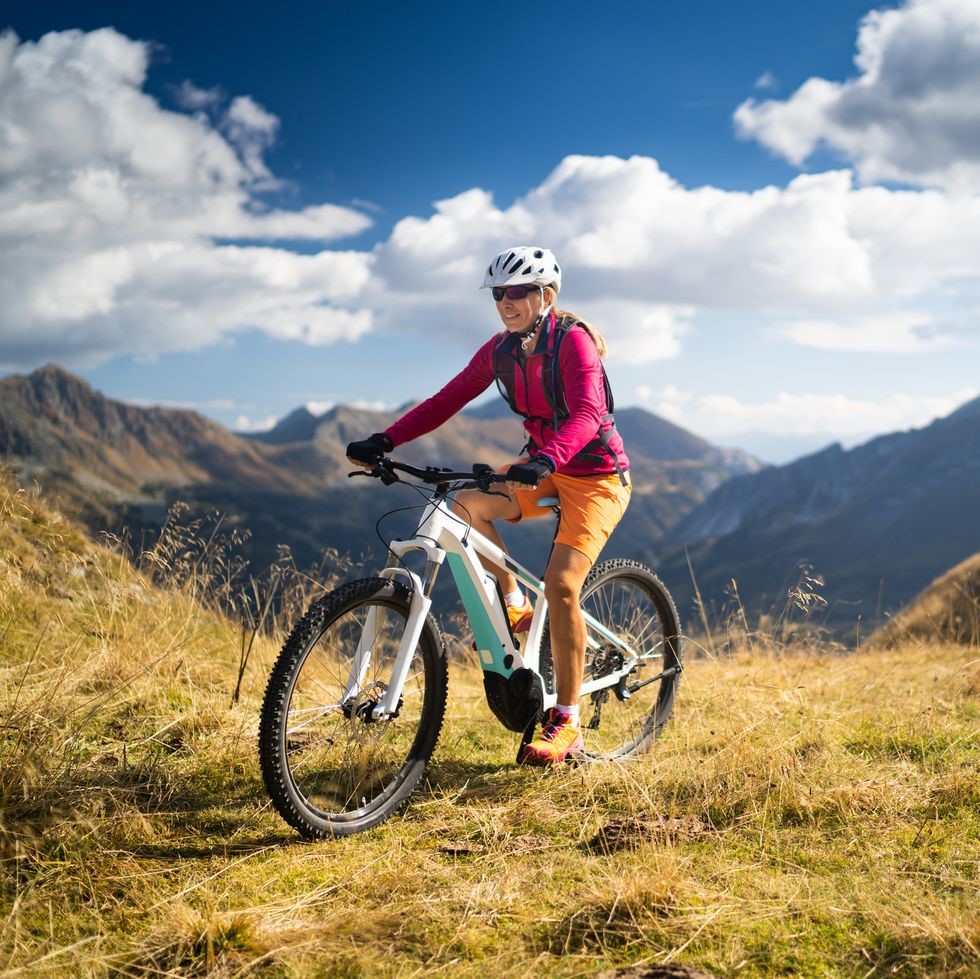 Our brain power dims as we get older, which also can darken our sense of well-being. Science supports two big ways to brighten both: outdoor stimulation and exercise.
Riding a bike delivers healthy doses of each of those brain boosters. And for adults over 50, e-bikes may offer an even better brain boost than traditional bikes, according to a new study published in PLOS One.
To test the psychological and cognitive benefits of outdoor cycling, a team of U.K. researchers from the University of Reading and Oxford Brookes University measured the cognitive function and mental health among 100 adults ages 50 to 83, none of whom were regular bike riders. They then divided them into three groups.
[Find 52 weeks of tips and motivation, with space to fill in your mileage and favorite routes, with the Bicycling Training Journal.]
One group was instructed to ride a conventional bike three times a week for at least 30 minutes per outing for eight weeks. The second group was given the same assignment, only they were outfitted with e-bikes to ride. The third group didn't ride at all throughout two-month the study period.
At the end of the study, both bike riding groups enjoyed significant improvements in executive function, which is the ability to plan, organize, and complete tasks. Interestingly, though the researchers had anticipated the riders on the standard bikes would improve the most because they would be working harder and therefore getting more exercise, that wasn't the case.
Not only did the e-bike riders score as well as the regular bike riders in the follow up cognitive tests, but also the motor-assisted peddlers performed a little better in processing speed and enjoyed a more improved sense of well-being than the other two groups.
"We had thought that those who used traditional, pedal-only powered bikes would have the greatest brain and mental health boost, as they would be giving their cardiovascular systems the biggest workout," corresponding author Carien Van Reekum, Ph.D., professor of psychology at the University of Reading, said in a press release.
"Instead, people who used e-bikes told us that they felt more confident in completing the requested activity of three 30-minute rides a week for eight weeks, compared to pedal bikers," she said. "The fact that the group was able to get outside on a bike, even without much physical exertion, is likely to make people feel mentally better."
The e-bike riders also rode more than their peers on standard bikes, pedaling more than 30 additional minutes each week. Researcher Tim Jones, Ph.D., from Oxford Brookes University, concluded that the e-bike riders benefited from feeling more confident.
"The e-bike enabled them to explore their local area and interact with people and the natural environment secure in the knowledge that they could rely on powered assisted support to get then home safely and stress-free," Jones said.
Upcoming Tours
2019 Southwest Ireland
Status: Registration closed
Dates: Fri, 6 Sep 2019 ‐‐ Thu, 19 Sep 2019

2019 Gaspe
Status: Completed
Dates: Tue, 6 Aug 2019 ‐‐ Thu, 29 Aug 2019
Upcoming Hub and spokes
2020 Oceanside Hub & Spoke
Status: Registration opens Tue, 3 Sep 2019 5:00 PM
Dates: Tue, 7 Jan 2020 ‐‐ Mon, 13 Jan 2020

This 7-day hub and spoke is centered in the Southern California City of Oceanside, approximately 35 miles north of San Diego. Oceanside offers many bike routes north (into Orange County), east, and south (San Diego County). We will explore all these directions. We will do out and back rides, loops, and 1-ways using public transportation (commuter trains/light rail). Seniors can purchase inexpensive ½ price tickets. We will split into 2 groups each day to facilitate better group control and sometimes to accommodate public transit. Rides will include coffee and lunch stops. You can buy or bring your lunch.

2019 Chemainus Hub & Spoke
Status: Registration closed
Dates: Wed, 4 Sep 2019 ‐‐ Sat, 7 Sep 2019

Chemainus (the little town that could) once was a bustling saw milling community. Now a world famous town of past historical murals and one of the best live theatres in Canada. It is visited by tourists from all over the world. Chemainus is in the District of North Cowichan 18 km north of Duncan. The rides will consist mostly of country back roads and trails, past many picturesque rural farms. Come and enjoy a late summer ride in an easy paced community between Victoria and Nanaimo.

2019 Duncan Hub & Spoke
Status: Completed

Both Duncan and the Cowichan Valley are renowned cycling centres, with both the Cowichan Valley Regional District and Cycle Cowichan developing and promoting cycling routes and trails. In part, this is due to the beautiful views and vistas presented throughout the Valley.
New Members
| first_name | last_name | city | province |
| --- | --- | --- | --- |
| Cam | Greene | Nanoose Bay | BC |
| Trisha | Aikens | Victoria | BC |
| Robin | Anderson | Vancouver | BC |
| Joan | Potter | Ottawa | ON |
Published at least ten times a year by The Cross Canada Cycle Tour Society, a non – profit organization for retired people and others who enjoy recreational cycling. 
Items for the NEWSBRIEF must be received by the 28th of the month. The Editor reserves the right to edit for clarity, brevity and suitability of publication. The views expressed in the "NEWSBRIEF" are not necessarily those of the CCCTS or the Editor.
Submissions for NEWSBRIEF should be emailed to alaird212@gmail.com
Please be sure to notify the office of any changes in your personal contact information; be it address, phone or e-mail.