The Cross Canada Cycle Tour Society        October, 2019 Volume 36, Issue #10
President' Report
October 2019
More Max McClanahan
Introduction
Club member, Max McClanahan, passed away on the recent Gaspé tour (see President's Report, September 2019). The day prior to Max's passing was of interest to me. Had it been a good ride? Had the weather been inclement? Had Max, this fine physical specimen, showed signs "of wear-and-tear"? Here's what I found through interviews with those who rode with him on his last ride. Thanks to Colleen and Jake Van der Heide, to Don Mais, to Partner Valerie Chu, and to Tour Leader Bruce Daykin, for their observations. Thanks to Paddy Kirk for editorial review.
Max's Last Ride
Background
A few weeks prior to the Gaspé tour, Max had completed a 250 km one-day ride of the Victoria/Pt Renfrew loop, and a non-club tour of parts of Russia; a tour that was not his favourite. He was looking forward to the Tour de Gaspé: A pitch-your-tent, cook-team tour led by Bruce Dakin.  Though he confided in me on the Victoria-to-San Francisco camping tour of a few years back, that he no longer relished the thought of sleeping in a tent, but he felt the camaraderie, the meals and campfire songs of a camping tour made it worthwhile. 
Max caused a minor stir on the San Francisco tour when he became a wee bit irritated after a fun-loving participant made fun about the lack of veggies and salad on his plate: She had poked him one too many times and he growled back. To "add insult to injury", Max was matched with a vegetarian on his cook team.
The Gaspé tour (Aug 6-18); when asked for food preferences at the start of this tour one person identified as Vegetarian. Max, likely not wanting another San Francisco tour imbroglio, proudly proclaimed he was a "Carnivore", and he might have muttered, "And leave well enough alone."
Tour Leader Bruce Daykin, wanting to make up for his San Francisco cook-team mis-match, paired Max up with an experienced cook team couple, Ed and Barbara Hall from Edmonton. On August 10th, three days into the trip, Max complained to Valerie one evening, "… that the vegetarian cook team had supplied insufficient meat that night"; he had politely stood back while others took the last of the sausages: He ate the veggies, but was not a happy camper.
August 11th had the riders leaving Trois Pistoles with the sun in their face, but best of all, with the wind at their backs. Max was, as usual, in the lead along with Colleen and Jake Van Der Heide and Christine Scott. Doris Maron joined the lead group for a while. They were a happy group, and what cyclist wouldn't be? Flying along at an 11min to 15min/5 km pace. Conditions were glorious. Max was happy. They were all happy. To be fit. To have good equipment. To have favourable conditions. Life couldn't be better. After a mid-morning coffee break, that might have been served with Gaspésie sugar pie (delicious), they later stopped for ice cream. But not Max; he had a plate of poutine. No mid-morning dessert for him.
They continued along, up-hill and down-dale. The wind continued its favourable blow. The sun continued to shine. Ahh, how blissful it must have been. 
The four comrades noticed a monument depicting a famous 1914 maritime disaster: The RMS Empress of Ireland, an ocean liner, collided, with the Norwegian collier, SS Storsdad, in thick fog off this coast. 1,012 died on board the Empress ship. Surprisingly, all but the polymath, Max, viewed the edifice. Later they spotted a submarine. Similarly, Max showed little interest. Preoccupied? We'll never know. But he waited for his buddies.
They whistled into the pretty wee town of Sainte Flavis (~1,000 population and ~75km from Trois Pistoles) before lunch. They found the  Capitaine Homard Campground,  where they were to spend the night. The campground was covered in wild rose bushes; "The beauty and fragrance were a sight to behold", Colleen related. 
Lobsters are king on this coast; in fact fishers were enjoying a record season. Trucks were rolling in loaded with the dark green crustaceans. The Capitaine Homard restaurant was doing a booming business selling lobster rolls, and steamed lobsters to the salivating tourists. The smell of things marine was overwhelming. 
What could be better than lobsters for supper? Did they eat lobsters for supper? You guessed it. Ed, Barbara and Max, the cook team this night, roasted chicken breasts for the ravenous riders. But, no doubt they had a lobster roll or two or three for lunch.  "I am profoundly satisfied," he exclaimed to Valerie later that evening. "What a feed we had!" (I paraphrase).
That evening Colleen was the penultimate cyclist, of the CCCTS gang, to hit the sack: Max, the consummate blogger, worked at his computer. 
August 12th. Max's cook team had agreed that, at six bells, they would assemble and begin breakfast preparations. Max, was to cook pancakes; a favourite breakfast serving of his along, no doubt, with bacon and ham. Max failed to make this date.
When Colleen announced to Jake, yet in his tent, that, "Max had died through the night and was found in his tent".  Jake could only think, "There must be another Max". She could not possibly be referring to our healthy and very fit Max McClanahan: Max, master of hills. Max, who was going to defend his Senior Games cycling championships in a few weeks. But she indeed was referring to that Max. 
Later that Day: Unfavourable winds and daunting hills were the order of the weather day, though the sun shone brightly. Gloom and sadness, the depth of which can only be imagined, prevailed over the cyclists, as they pedalled toward Matane without Max in the lead.
Farewell Max. Ye had fair winds at your back, sun in your face, fine riding companions to pedal with, and meat in your belly.
Now What?
We lost a stellar member of our Club with the death of Max McClanahan. We also lost our Vice President. Already fully booked with the task of maintaining the Club's website, and as well, was an active tour leader: He reluctantly stepped forward as Vice President this past winter, when I issued an ultimatum; "I will step down as President in June (half way through the fiscal year) if a Vice President is not found." "Why you Max?" I asked. "You put so much time into the Club already". "Because no one else has stepped up to the plate", he replied. "I don't feel I have the qualities nor nature to be a good President, but so be it. I'll do it for one year." (Half a term).
It was bittersweet music to my ears: Max so overworked, yet he was willing to sacrifice his well-being for the sake of the Club. So noble. So loyal. The old Manager's truism was alive and well; "Give an important task to the busiest person in your crew". I and the Board shamelessly accepted his thoughtful offer.  
Help
With the loss of Max we are urgently seeking an IT Director. If you are experienced in running a website, please contact Bruce Daykin (250-8578-0304; bdaykin@gmail.com ) or John Pringle (778-533-1440; knitsui@telus.net ). This website was built by Max, and is deemed user-friendly. Craig Miller (778-817-1144; cvmiller@gmail.com ) is tending the site as Acting Website Director, and will be doing so until the AGM in December. Craig will be pleased to answer any technical queries you might have re the website. 
Saturday, 28 September 2019
Here is an article about Touring the Danube by bicycle.  Very informative.
Just click the link below.
Riding the Danube river in Germany.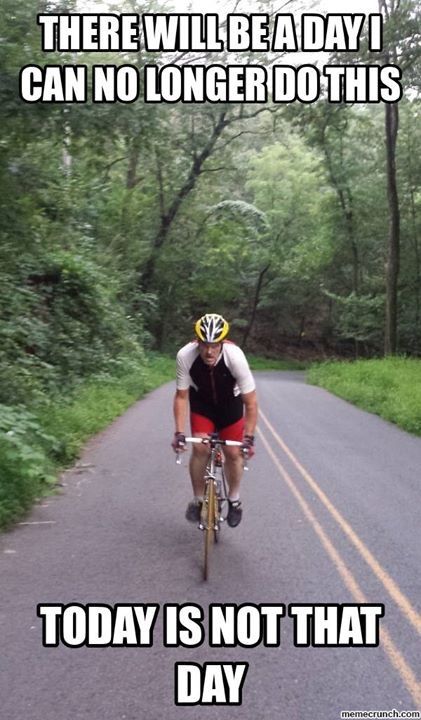 Video Corner
If there is one thing I cannot abide it is a bicycle thief.  Here is a video about getting back.
Some of you may think I am a mean person for finding this funny.  You would be right.
Bicycle thieves get instant karma
An excellent video about preride safety checks.
Local Chapter News
National Capital Region – Pannier Trip 2019
This past August, 18th to 22nd, the National Capital Region Chapter held it's 3rd annual pannier trip. Twenty cyclists from the local CCCTS Chapter participated in a five-day loop ride in Eastern Ontario. The total distance cycled was 330 kms and four nights of accommodation were arranged in area motels. The trip was unsupported and cyclists carried necessary clothing and supplies in their panniers.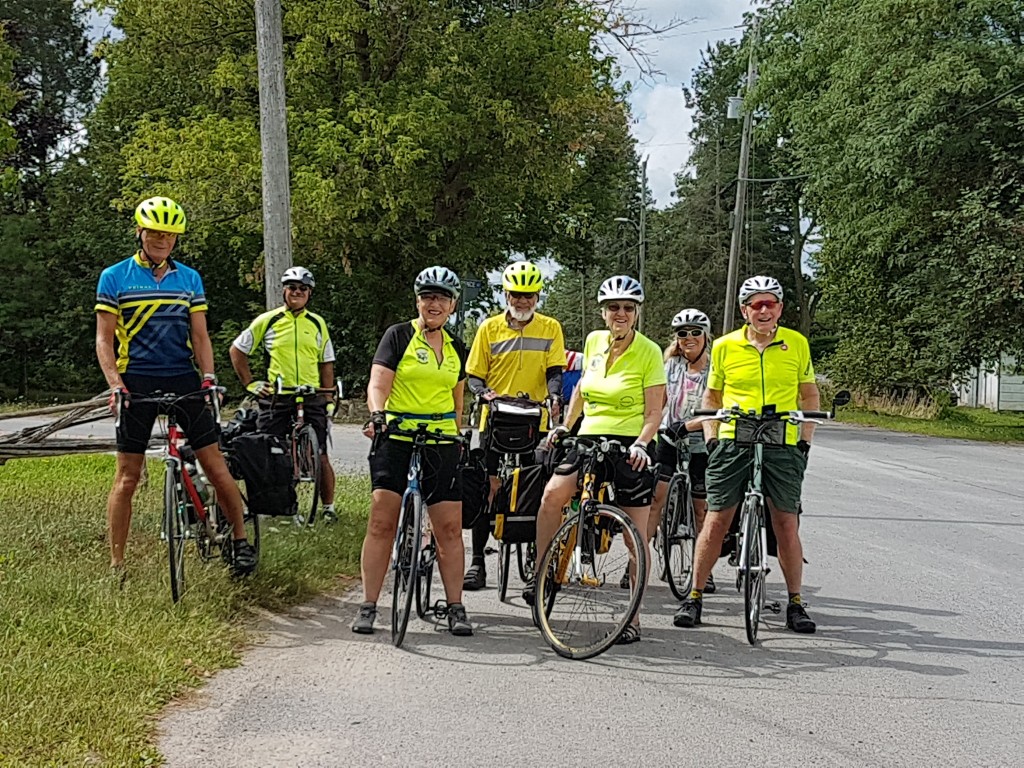 Itinerary: On Day 1 we cycled from North Gower to Smiths Falls via Merrickville and Kilmarnock, (distance 62 kms). Day 2, we left Smiths Falls for Westport via Rideau Ferry, the Narrows lock station and Newboro, (66 kms). On Day 3, we cycled south from Westport to Delta, Lynhurst, and Gananoque, (67 kms). Day 4, we cycled along the St. Lawrence Parkway from Gananoque to Brockville, (58 kms). On Day 5, we left Brockville to return to North Gower via North Augusta and Oxford Mills, (77 kms).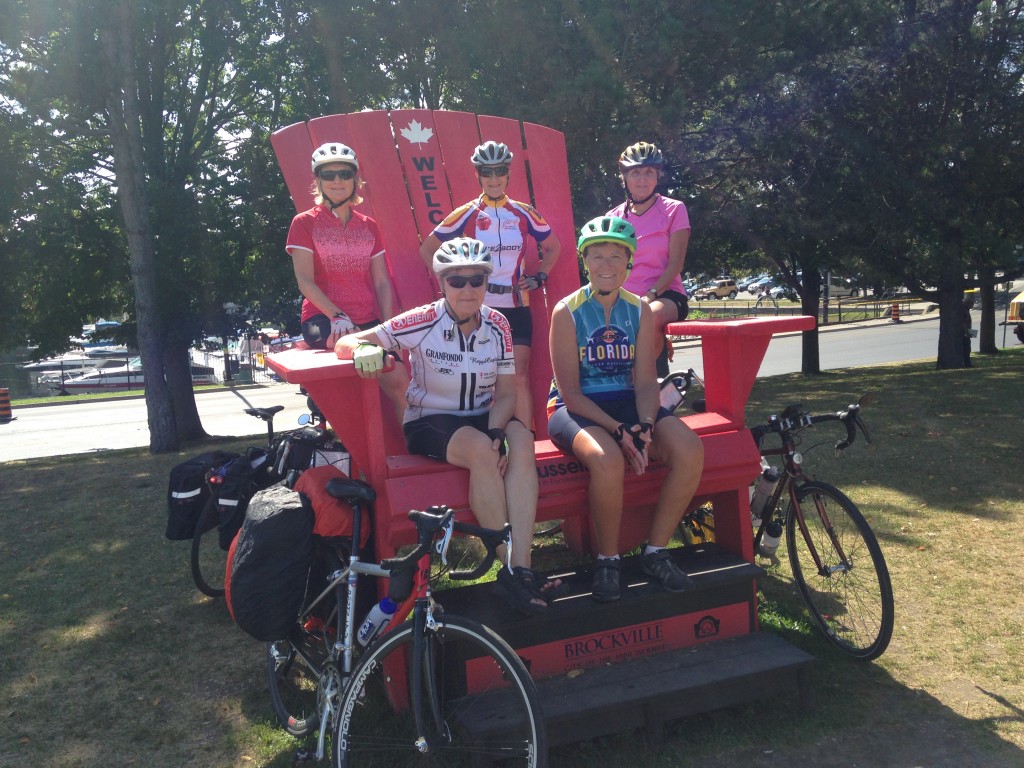 Assessment: Feedback from the participants was very positive. The routes were appropriate and generally traffic-free. The communities visited, were interesting and the accommodation adequate if not luxurious. With the exception of one tire blowout there were no bicycle repair issues. Even the weather cooperated – heat, wind and precipitation all manageable. Most of us are looking forward to a similar trip next year.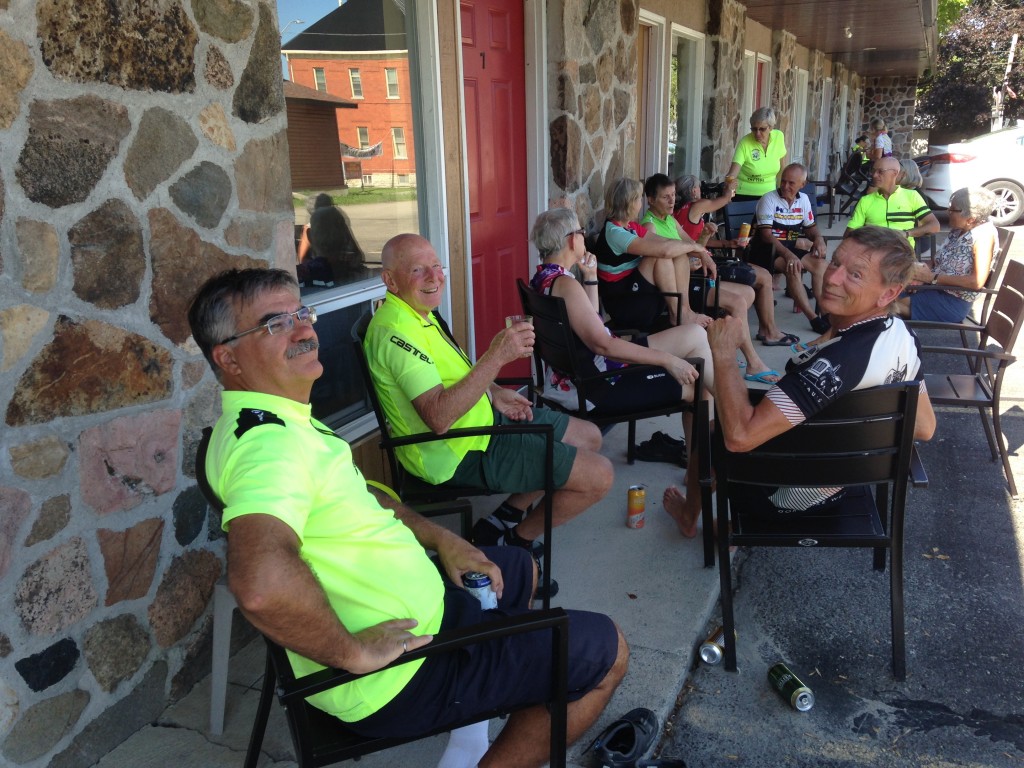 Four Ottawa members proudly wear the new CCCTS cycling jerseys during their recent cycling/hiking trip to Moab, Utah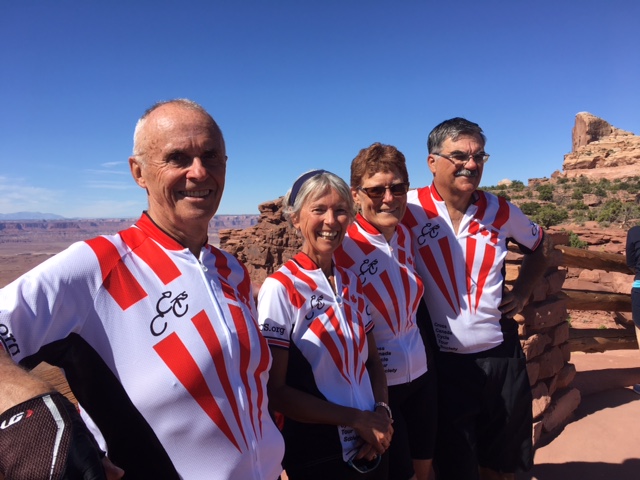 Upcoming Tours
2020 Arizona
Status: Registration opens Tue, 15 Oct 2019 6:00 PM
Dates: Thu, 19 Mar 2020 ‐‐ Sat, 28 Mar 2020
Spring break in the sunny high country of south-east Arizona.
Upcoming Hub and Spokes
2020 Oceanside Hub & Spoke
Status: Ride is full, wait list only.
Dates: Tue, 7 Jan 2020 ‐‐ Mon, 13 Jan 2020

This 7-day hub and spoke is centred in the Southern California City of Oceanside, approximately 35 miles north of San Diego. Oceanside offers many bike routes north (into Orange County), east, and south (San Diego County). We will explore all these directions. We will do out and back rides, loops, and 1-ways using public transportation (commuter trains/light rail). Seniors can purchase inexpensive ½ price tickets. We will split into 2 groups each day to facilitate better group control and sometimes to accommodate public transit. Rides will include coffee and lunch stops. You can buy or bring your lunch.

2019 Chemainus Hub & Spoke
Status: Completed

Chemainus (the little town that could) once was a bustling saw milling community. Now a world famous town of past historical murals and one of the best live theatres in Canada. It is visited by tourists from all over the world. Chemainus is in the District of North Cowichan 18 km north of Duncan. The rides will consist mostly of country back roads and trails, past many picturesque rural farms. Come and enjoy a late summer ride in an easy paced community between Victoria and Nanaimo.

2019 Duncan Hub & Spoke
Status: Completed

Both Duncan and the Cowichan Valley are renowned cycling centres, with both the Cowichan Valley Regional District and Cycle Cowichan developing and promoting cycling routes and trails. In part, this is due to the beautiful views and vistas presented throughout the Valley.
New Members
| first_name | last_name | city | province |
| --- | --- | --- | --- |
| Joan | Potter | Ottawa | ON |
| Maggie | McNeill | Surrey | BC |
| Don | Gemmell | Summerland | BC |
| Cathy | Siems | White Rock | BC |
| Ken | Manning | Courtenay | BC |
| Cindy | Davidson | Victoria | BC |
| Mary-Frances | Brule | Ottawa | ON |