The Cross Canada Cycle Tour Society       Jan 2023,  Volume 40, Issue #1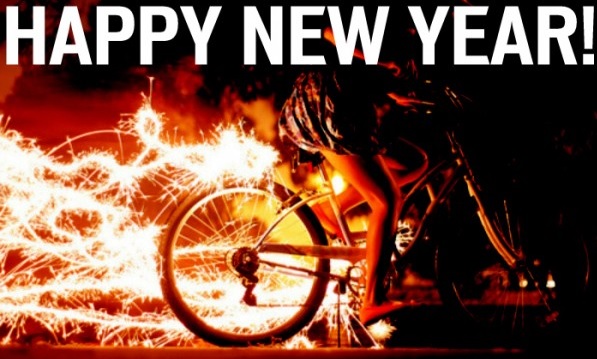 From the Tour Director's Desk – January 2023

Here's the current update for CCCTS Tours in 2023.
Twelve of us are headed off to cycle in Thailand – Bangkok to Phuket – in just a few days.
The lottery registration completed for the 2023 Portugal Tour – Algarve and Alentejo and the tour oversubscribed in 5 minutes. Amazing! So popular that we may try to offer it again in 2024.
We have a new 2023 tour on the calendar – Going to the Sun – that will visit beautiful Glacier and Waterton parks. This tour should post by the end of 2022 and registration will open in early January.
The Japan – Kyoto and Noto Peninsula tour should post by the end of 2022. Registration will open in February.
We also expect the Central Europe tour will post in January.
Details for each tour will be posted when tour proposals and budgets are finalized and have been approved by the Board. Watch your CCCTS emails and the website since tours will be posted one at a time as they are ready, and all members will be notified via email when a new tour posts. Tour plans are always changing. As of today, here is the best information that I have on the tours that will be offered in 2023:
Thailand – Bangkok to Phuket (January 8 thru 23)
Arizona (March 22 thru 31)
Mallorca (March 24 thru April 4)
Portugal – Alentejo and Algarve – April 17-May 5
Okanagan (June 3-12)
Washington State TBD – (summer or fall)
Central Europe – Prague to Budapest – (August 21-September 5)
Going to the Sun – Glacier and Waterton parks – September 6-16
Croatia (September 18 thru October 4)
Japan – Kyoto and Noto Peninsula (October)
I hope and expect there will be several more tours coming for 2023, especially tours closer to home for many of our members. If you will volunteer to lead them, we will run them. Please give me a call or send an email if there is a tour you would like to lead. I am open to any tour idea you have as long as it is a safe place for cycling. (robincooksandsews@gmail.com, 206.899.7255)
Late-Breaking News for 2025!!! – Plan to Try to Revive the Cross Canada Tour
The Board has long hoped to revive the Cross Canada tour, which is our club's heritage and the reason for its founding in 1983. In 2023, we will begin working on this enormous project with a 3-year plan. Below is a very rough plan and more details will be forthcoming every month as we start on this journey.
2023 – Survey the club membership to determine if there is sufficient interest to proceed. (I think there probably is from some random conversations with both Ottawa and B.C. members.)
2024 – Form committees and plan the tour. (If possible, pre-drive the route and scout campgrounds and accommodations.)
2025 – Execute the ride in the summertime.
Take care and happy cycling (and skiing and snowshoeing too now that winter is upon us).
Robin Howe, CCCTS Tour Director
From the Hub and Spoke Director's Desk – January 2023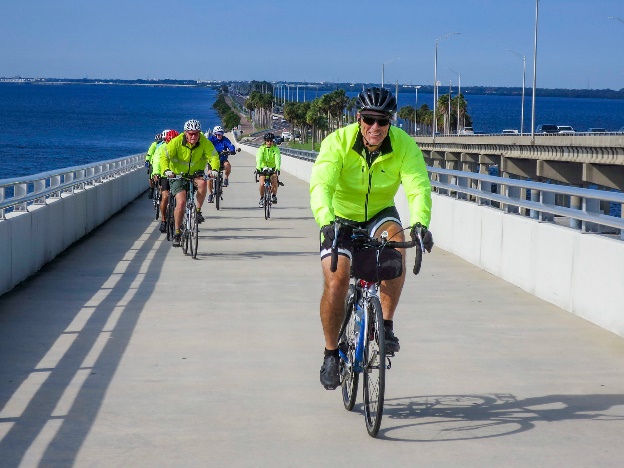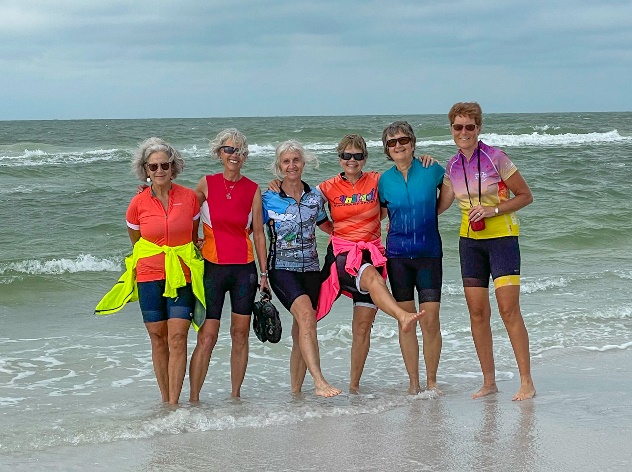 Pictures from our final 2022 hub and spoke which took place in sunny St. Pete Beach, Florida
A huge thank you to George Zorn for 5 years of leadership as Board Hub and Spoke Director! I am delighted to have the opportunity to build on the strong foundation of hub and spokes that he has built. We have a strong tradition of offering hub and spokes that are well-attended and fun for all participants in so many interesting places in Canada and abroad.
In 2022 we completed the following hub and spokes:
Fraser River Canyons and Grasslands
Duncan 1 and 2
Comox
Shuswap and North Okanagan
Granby
Florida Gulf coast
These hub and spokes were made possible by the following leaders: Pat Hutchins, Craig McBride, Lorne Hunter, Diane Swindell, Chris Hodgson, Deanna Simmons, Dawn Minnet, Lawrence Vea, Charlotte and Bill Eberlein, George and Jeanetta Zorn, Nel Ahmed, Geoff Kennedy, Linda Graupner, Tim Musclow, Joe Hutchins and Chris Hayes.
For 2023 we have a few hub and spokes in the early stages of development, including another opportunity to extend your biking season by cycling in Florida in November…this time based in the historic Atlantic coast city of St. Augustine.
I welcome your ideas for additional hub and spokes for 2023 and beyond, and am happy to work with anyone who has an idea they wish to shape into a firm offering. All it takes is to identify an area you are interested in exploring, or where you can share an existing knowledge, and then to identify accommodation options and develop cycling routes that are safe and scenic. Please call me or e-mail me to share your ideas!
Linda Graupner, CCCTS Hub and Spoke Director
613-825-8873
Linda.graupner@sympatico.ca
Tours.
Hub and Spokes.
No new Hub and Spokes for 2023 yet but they will be coming.  If you have an idea for one contact our new Hub and Spoke director Linda Graupner on how to put an event together.
Linda Graupner.    Linda.graupner@sympatico.ca
Notices
Safety Gear
We are all aware that maintaining high visibility when cycling is paramount to safe cycling. Several CCCTS members wear bright clothing to increase visibility on the bike. In addition to bright jerseys and jackets, some people also wear fluorescent vests. One of our members, Karen Peters, would like to know where to purchase a lime-coloured vest, not the yellow-coloured one. Karen is also interested in hearing from members on any other safety gear you have found useful (e.g. Brands of rear view mirrors, etc). Contact Karen at  karen.peters@telus.net.
Videos
Snow clearing has become a major challenge for many British Columbians. A man from Victoria has devised a unique made-in-B.C. solution by putting a snowplow on a bicycle.
Talk to your City Councilors.  No way Finland should be better than us at winter cycling.  Next they will be beating us at Hockey!!!
New Members
Hillary Scott.              Whitianga New Zealand.               No Chapter  (but wouldn't it be great if she started one!)
Brenda Worden         White Rock B.C.                                Frazer Valley
Bruce Underwood   Bellingham WA                                  USA
Clay Carlson               Campbell River B.C.                        Comox
Joanne Boutin          North Vancouver B.C.                     Vancouver
Linda Carlson            Campbell River B.C.                        Comox
Marie Kaplan              Esquimalt B.C.                                  Victoria
Dave Thornton          Victoria B.C.                                        Victoria
Helen Mason              Burnaby B.C.                                      Vancouver
Published at least ten times a year by The Cross Canada Cycle Tour Society, a non – profit organization for retired people and others who enjoy recreational cycling. 
Items for the NEWSBRIEF must be received by the 28th of the month. The Editor reserves the right to edit for clarity, brevity and suitability of publication. The views expressed in the "NEWSBRIEF" are not necessarily those of the CCCTS or the Editor.
Submissions for NEWSBRIEF should be emailed to alaird212@gmail.com