The Cross Canada Cycle Tour Society        October  2020,  Volume 37, Issue #10
President's Report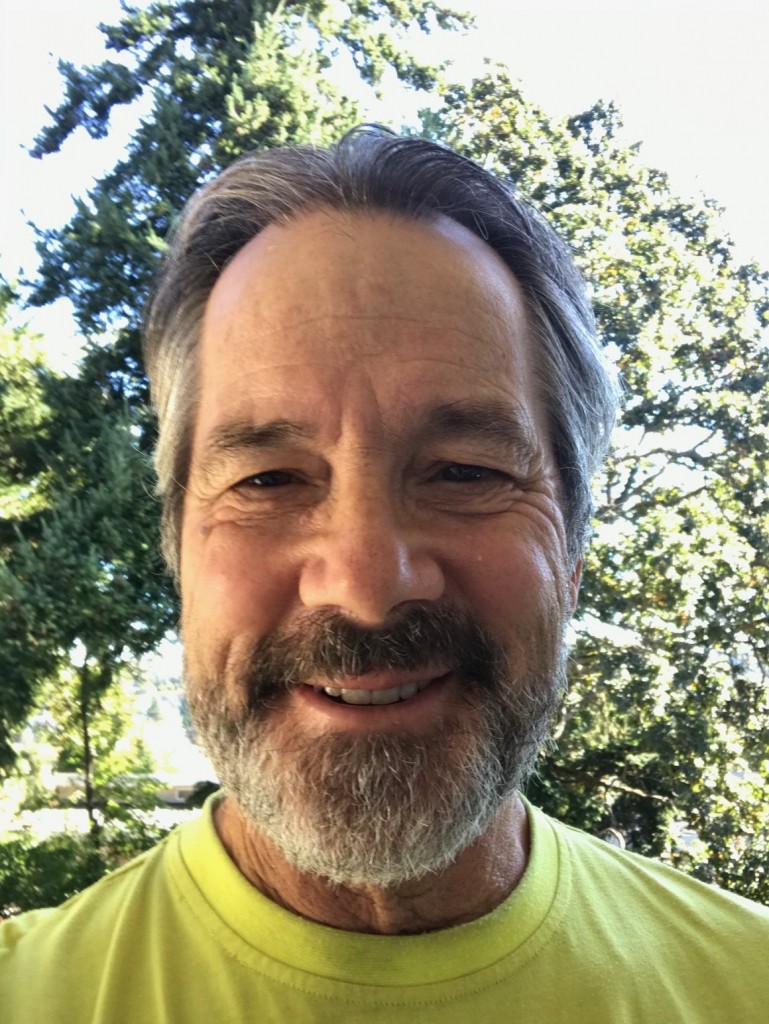 Re-Inventing CCCTS Events for COVID Times
The pandemic changed everyone's plans this year, and it had an especially big impact on the travel and hospitality sectors. We are really a travel club in much of what we do, so we felt the impact too with the cancellation of all our tours and hub and spokes from March onwards. The impact is expected to continue into next year or longer until the contagion is brought under control. A vaccine is likely to be available next year but getting it distributed will take time and it may not totally eliminate the risk. The Directors are looking for ways to re-invent the format for our Tours and Hub & Spokes for next year to make it possible to run them in a COVID environment, at least when incident rates are low.
What we learned this summer: When restrictions were lightened this summer by Health Authorities most of us found some travel was possible by adapting our formats.
Where to go: Staying close to home was preferred over going further away. For most folks this meant staying on your own island or in your own province. The US was certainly off limits with the closed border and poorly managed pandemic down there.
How to go: Travelling with your own car or bike was preferred over public transportation. Buses, trains, and planes were generally avoided or even unavailable.
Accommodation: Sleeping in your own tent or RV in your own bedding was preferred over motels or hotels. Motels regained some or their popularity later in the summer after it was shown that there is less contagion from surfaces than originally thought.
Eating: Cooking your own meals was preferred and worked well for campers and RV'ers. Next best choice was eating take-out food outdoors or an outdoor restaurant. Indoor restaurants and bars were generally avoided due to the documented higher risk they present.
Drinking and Socializing: This also worked best outdoors, but with more physical distance between each other than usual. We were told by our health authorities that laughing and singing and yelling were bad for spreading droplets so we avoided that too. What was there to laugh about anyway?
Riding in Groups: Some Chapters re-initiated and re-formatted their group rides to a maximum of 6 bikes as recommended by the Club, and were pleasantly surprised to find that 6 was a great number for ease of managing a group ride and would probably never go back to having long strings of bikes riding down the road.
Applying these practices into Events for next year:
The Directors believe it should be possible to run some Tours and Hub & Spokes next year by using the practices listed above. The events will probably have to be run mostly in BC or near Ottawa where most of our members reside. Group sizes will be smaller than usual, but duplicate events could be run to handle demand. Accommodation and meals will have to be done a little differently. Some of the enjoyment that comes with freely socializing will likely be reduced, but not gone altogether. But most importantly we will be able to ride our bikes in interesting places again and see more of our fellow club members again. I am sure most of us have ridden our local roads so much this year we are ready for something completely different.
So, to try and provide some definition for how to format Tour and Hub & Spokes for next year, the Directors have prepared a set of draft guidelines, which follow in this newsletter. The events need to be developed by volunteers as usual so we are planting the seeds of thought early. Some of the cancelled 2019 events may need to be re-formatted to suit. We anticipate that the proposal and registration process for 2021 events may not be conducted quite as far in advance as usual, where leaders wish to wait and see how the pandemic progresses. We welcome your feedback on the guidelines and will be delighted to see some events going next year.
Bruce Daykin
President
October 1 2020
Staying Safe: Guidelines for 2021
by Maureen Weston.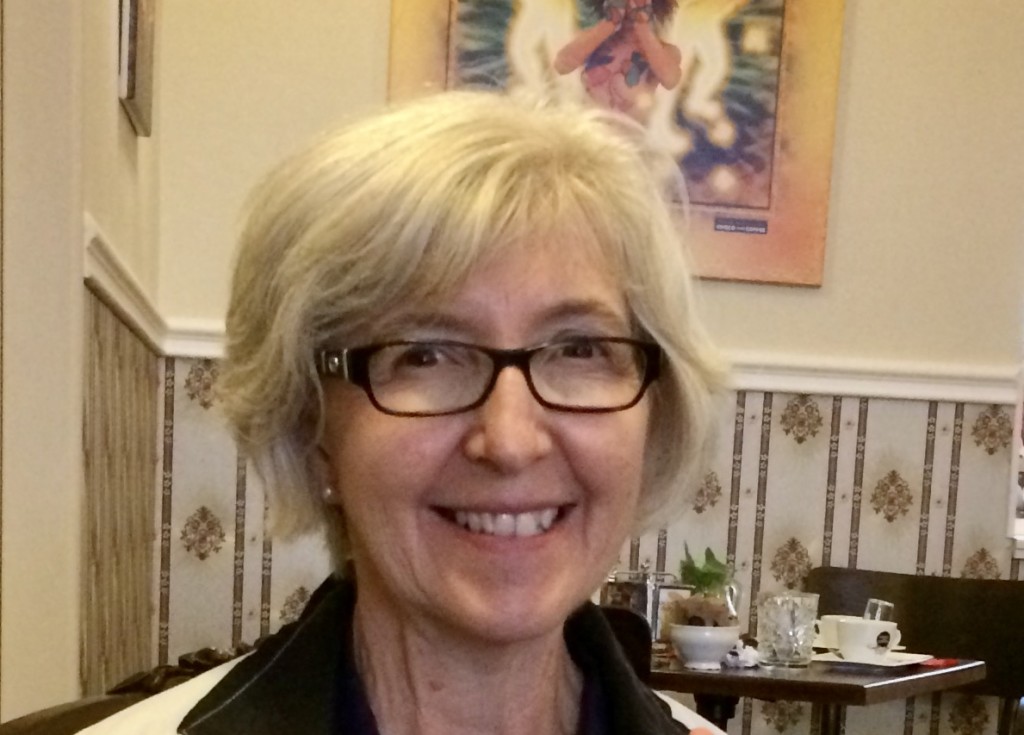 Adapting Hub & Spokes and Tours to meet COVID-19 Health and Safety Regulations
The CCCTS board of directors encourages members to consider leading and/or participating in Hub & Spokes and Tours in the coming year. Until a reliable vaccine is available and the risk of contagion is significantly reduced, however, we will need to include COVID-19 precautions that will generally scale down the size of the groups and social gatherings and make food and lodging arrangements safer.
We have developed the following draft guidelines for Club Tours and Hub & Spoke activities to apply, assuming that the pandemic conditions are similar to those of the summer of 2020. The guidelines may sound restrictive in some aspects, but it is our belief that they need not totally detract from an enjoyable and rewarding tour or H&S experience.
We encourage all members to read through the proposed guidelines and provide us with your feedback and suggestions. Working together we hope to develop a plan that supports the safe resumption of club activities in 2021 while maintaining the essence of these popular events.
Given that the state of the pandemic is constantly changing, we anticipate our guidelines will also require updating as we go forward to reflect current conditions and the directions of both the provincial Public Health Agency for the province in which a specific Club Ride will occur and of the Public Health Agency of Canada.
Guidelines applicable to both Tours and Hub & Spokes:
Avoid locations that involve crossing borders that may be closed or have quarantine requirements when arriving or returning.

Avoid air travel if possible due to the risks of contagion aboard aircraft.

Hub and Spoke Groups size limit reduced from 40 or more to 12 to 16.

Tour Group size reduced from 16 to 24 to 12 to 16.

Ride sub-groups limited to 6 to 8 cyclists including sub-group leader and sweep (if used) for each sub-group.

Daily start location must be large enough to accommodate 2 meter physical distancing protocols. If not possible, stagger starts.

All participants to wear masks at all indoor public spaces, and also outdoors where distancing is compromised.

Group Social gatherings (ie Happy Hours) to be held outdoors only in spaces large enough to accommodate physical distancing protocols. Participants bring their own snacks and drinks.

Coffee and lunch stops held outdoors with a variety of locations encouraged to allow for proper physical distancing. If only a few options are available, stagger arrival and departure times to avoid entire group being at one location.

Dinners to be taken outdoors wherever possible, and physical distancing to be maintained when eating. Avoid having meals indoors at restaurants where distanced seating is not possible. Eating with different persons each night from the group is to be avoided unless distancing.

First aid equipment to include extra PPE (gloves, hand sanitizer, disinfectant wipes, masks).

If a participant develops COVID-19 symptoms during the event the Ride Leader will initiate the Outbreak Action Plan (attached)

All participants

to confirm

their contact information is up to date when registering.

All registrants must agree to the protocols in the

CCCTS National COVID-19 Safety Plan

(online form) and sign the

COVID-19 Ride Waiver

prior to the start of the Hub & Spoke or Tour.

All ride participants use the BC COVID-19 Self-Assessment Tool or another similar online tool provided by their home province to assess their health status 2 days prior to the Ride start date.
Guidelines specific to Camping Tours:
Cook teams for group meals will be limited to two people. Masks and gloves must be worn when preparing food and a hand-sanitizing station set up prior to each meal. Anyone going into the food serving/dining area must sanitize their hands each time they enter the area.

The cook team will place the food on the plates.

Lunches made and served by a designated team, following written orders taken from the riders.

The Wagonmaster or Ride Leader to set up a sub-group rotation schedule to avoid congestion loading and unloading the van.

Masks and gloves must be worn when washing/drying dishes. Consider air-drying dishes and spreading cutlery out on table for ease of pick up.
Guidelines specific to Motel Tours:
Where possible, select accommodations that have enough rooms for several singles, should single participants choose not to share a room.

Participants to avoid group dinners in restaurants even in small sub-groups; arrange take out meals or meal delivery to the motel room.
Guidelines specific to Hub & Spokes:
Participants encouraged to bring their RVs, tents, camping gear to reduce congestion; do own meal preparation and dishes.
Please note: Guidelines developed this fall are subject to change based on new knowledge about COVID-19 transmission and the state of COVID-19 community transmission in 2021. The board will monitor and update the Guidelines as conditions change.
Videos
A video about riding the Route Verte 1 from Montreal to Quebec City.
Tours and
Hub and Spokes
All Tours and Hub and Spokes are now cancelled for 2020.
New Members
| first_name | last_name | city | province |
| --- | --- | --- | --- |
| Sandy | Angrove | Victoria | BC |
Published at least ten times a year by The Cross Canada Cycle Tour Society, a non – profit organization for retired people and others who enjoy recreational cycling. 
Items for the NEWSBRIEF must be received by the 28th of the month. The Editor reserves the right to edit for clarity, brevity and suitability of publication. The views expressed in the "NEWSBRIEF" are not necessarily those of the CCCTS or the Editor.
Submissions for NEWSBRIEF should be emailed to alaird212@gmail.com