What an interesting and sensational area Yunnan is!  Clean air, good pavement, careful motorists sharing the roads with everything else. It's an economy moved by trucking whether gravel, bricks, fuel, or produce, huge trucks like twenty wheelers grinding up steep hills with water dripping onto the wheel hubs for cooling and making the pavement wet on uphills. Two stroke engines on small farm trucks stutter loudly by on the back roads. Scooters in the city are required to be electric to reduce pollution but took some increased alertness on our part when shifting our line. They come from behind, beside and at us on either right or left!
Every thing here is in almost unfathomable numbers, be it animal, vegetable or mineral. 
Some impressions: Cocks crowing at all hours, everywhere, chickens at every house in the countryside, the cheeping of chicks behind walls as we cycle past, the evening siren of cicadas, culverts and concrete, mobile cement mixers at endless building sites, cinder block creation and construction, chewing into mountain and hillsides to truck the soil to cities and lowlands, industrious people all with a task, many with smartphones as they walk in town or drive by on scooters.  Many video us as we roll by or come over for selfies with cyclists. Banana trees cover vast mountain sides and are brought out to the roadsides for boxing, where long trucks deliver the cardboard and then haul off them to markets.  Tea terraces cover whole valleys, and hillsides, as well as rubber trees. The valley bottoms are covered with small fields growing produce, divided by earthen or concrete berms and often irrigated by springs. Ginseng grows on high hillsides under cover of black shade cloth. Again, it is boggling to consider the toil needed to prepare the ground, plant, tend and harvest all this, often by hand with spades, rototillers, or using water buffalo or cows to plow. It seems one must consider the sheer numbers of people here who work to feed themselves.
And the food!  Every supper we enjoyed at least eight dishes prepared differently through the trip, and dried red chilies are a feature of the region, till many of us requested a decrease for our unaccustomed palates. Chopstick skills improved.  Eight of us sat at three round tables with a rotating lazy Susan, on tiny stools for lunches or outdoors.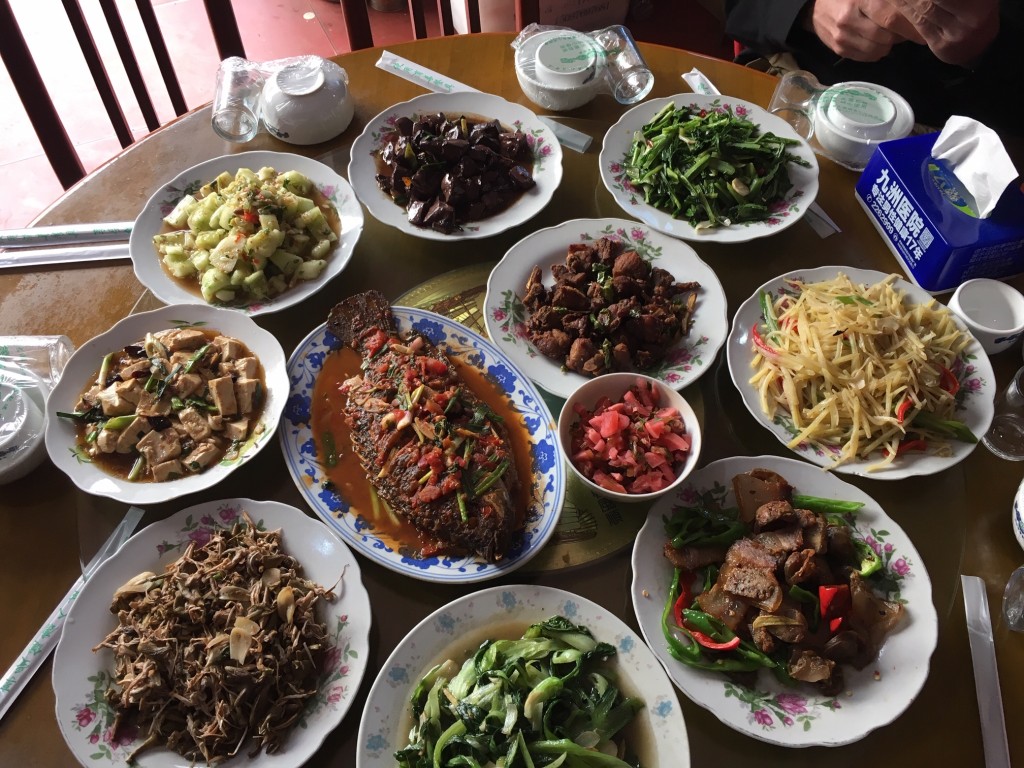 The plazas are alive in the evening with dancers, children out with parents, people exercising at public equipment, shopping and strolling along the swept and landscaped walks. We saw much attention paid to beautifying the cities, but the countryside is lagging behind in terms of sanitation and infrastructure. There is so much to do and the country is so huge! We resigned ourselves to squatting toilets and carrying tissues and hand sanitizer… Three cyclists went down with varying injuries with only one unable to continue riding but choosing to stay with the tour and enjoy the experience. 
From Larry Wilson: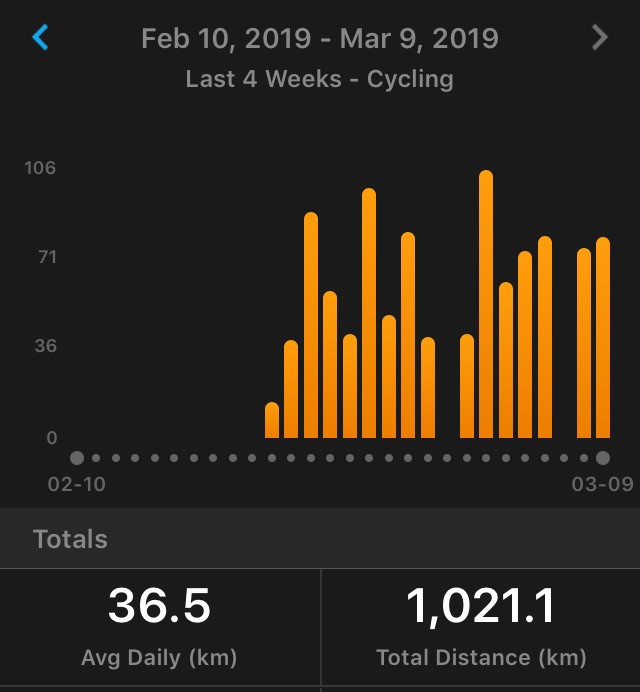 The cycling tour is over today. What a trip it has been, with our guides, our drivers all attentive to our needs, and our group of twenty two riders a compatible lot. Thanks, Jude and Max, for leading us to this memorable adventure. 
Barb