The Cross Canada Cycle Tour Society        June  2020,  Volume 37, Issue #5
We lost our friend Gerry Porter this week.  He joined the CCCTS in 2000 and was an avid cyclist.  After his cycling adventures slowed down he continued to come to coffee on Wednesday mornings to socialize.
He will be missed.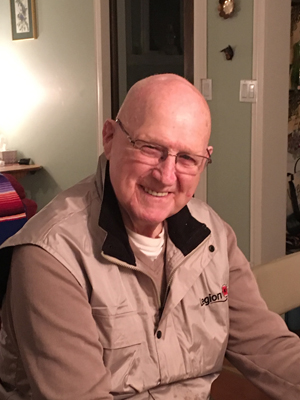 PORTER, Gerald Frank 16 September 1935 – 24 May 2020 Sadly we announce the passing of our beloved Jerry. He died peacefully in his sleep with his family around him. Jerry was born 16th September 1935 in Saskatoon, Saskatchewan. He had a successful and enjoyable 27-year career in the Navy. Most of his career as a PERI, Physical Education and Recreation Instructor. He was passionate about all sports, especially football, rugby, squash and hockey. After retirement from the RCN he drove a city bus for the city of Saskatoon for 13 years. After retiring from this last position, he and his wife Arlene returned to Victoria to be near family. Jerry was an avid cyclist and golfer. His greatest joy was having family gatherings and meeting with friends. Jerry will be very much missed by his wife of 63 years, Arlene, his sons Neil (Laurey), Shawn (Donna), Bob (Caroline) and daughter Terri (Dave) as well as his brothers Bob, Melvin and Larry (predeceased). Also mourning his loss are his ten grandchildren and fourteen great-grandchildren and his nieces and nephews in Canada and the USA. A celebration of life will be announced at a later date at a time when we can all gather together. Condolences may be offered to the family at www.mccallgardens.com.
Marketplace
The CCCTS buy and sell.
Columbus tubing, full Campagnolo Nuovo Record gruppo, immaculate.
Height:  54cm; Wheel size: 700X23…..
$500.00 OBO.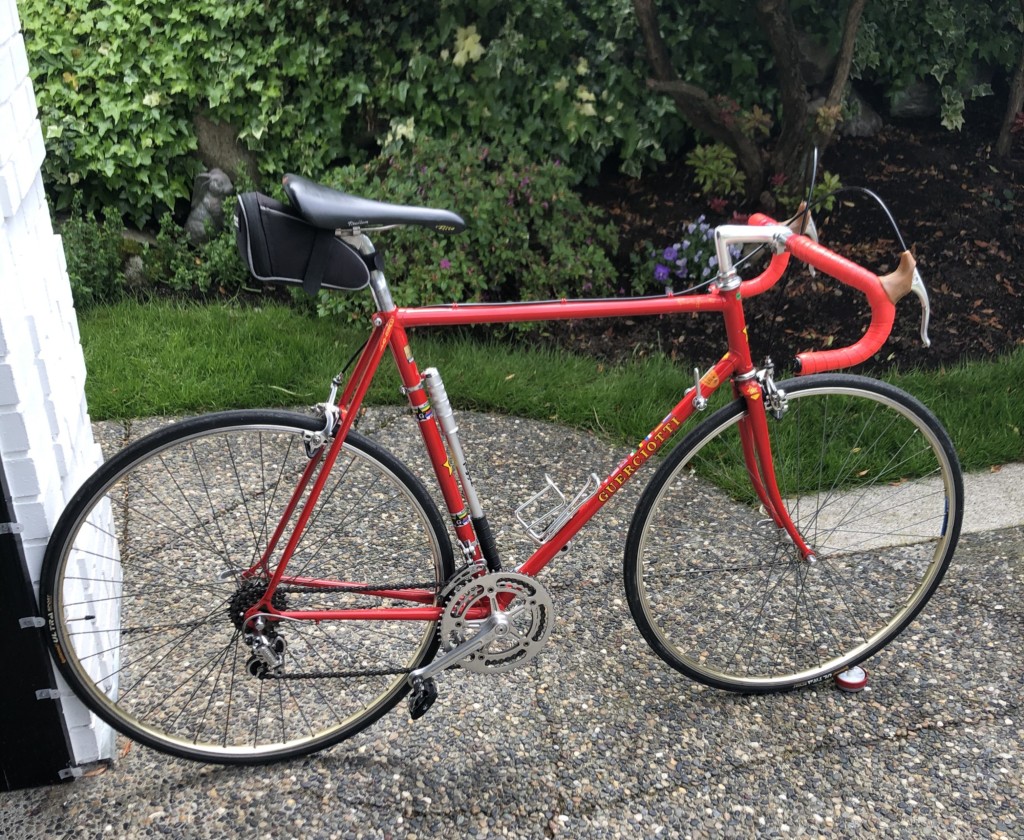 Racing/Trainer Bike Friday.
  Almost unused — I can't ride it with my damaged shoulders.  Skinny tires, STI, 10spd compact, travel case. No pedals, no saddle, no luggage racks.  $1,500 obo.
The ultimate in performance folding bikes the crown jewel of what Bike Friday produces, they say.
Designed to combine Bike Friday folding and quality with modern sports bike geometry
Folds into a 34" x 33" x 12" space so you can travel by bus, train or boat and packs into a travel case for Airline Travel
Capable of riding with a rear rack for light touring
451mm wheels allow for between 1" and 1 ⅜" width tires
Pro models are built for riders of up to 190 pounds (86kg)
The perfect bike for wireless shifting with E-Tap/SRAM Eagle
CCCTS Jerseys
One Mens XL Jersey with full zipper and relaxed fit.  (Not relaxed enough though apparently).  Unused.  $25.00.  does not include shipping.
Contact Alex Laird.
Phone: 250-384-8398
Another Jersey.
I'll offer up a brand new, never been worn CCCTS cycling jersey in size XL. Be happy to trade for a Large in the club sizing if anyone has a need for something a bit bigger. After all the issues with the jersey sizing, ordering an XL wasn't the smartest move that I've made lately 🙂
Peter Donkers.
Marinoni Touring Cycle For Sale  @ $500
 Call Margaret at 604-222-0779
top tube    21"  – 53cm   Seat tube  19 3/4" or 50cm
Head tube 4"    – 10cm   Crank set Shimano Sora
Derailleur Shimano Deore XT   Wheels 700c
Bike fits into suitcase shown
For all inquiries please contact me and I will forward your contact information to the seller.
Humour
(or at least what passes for humour around here)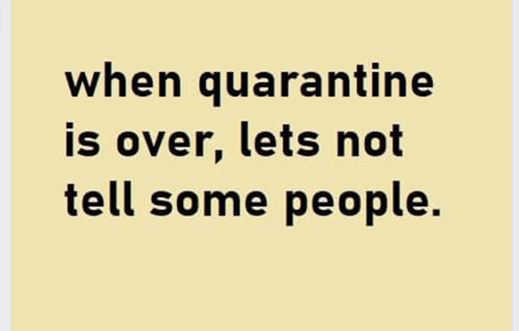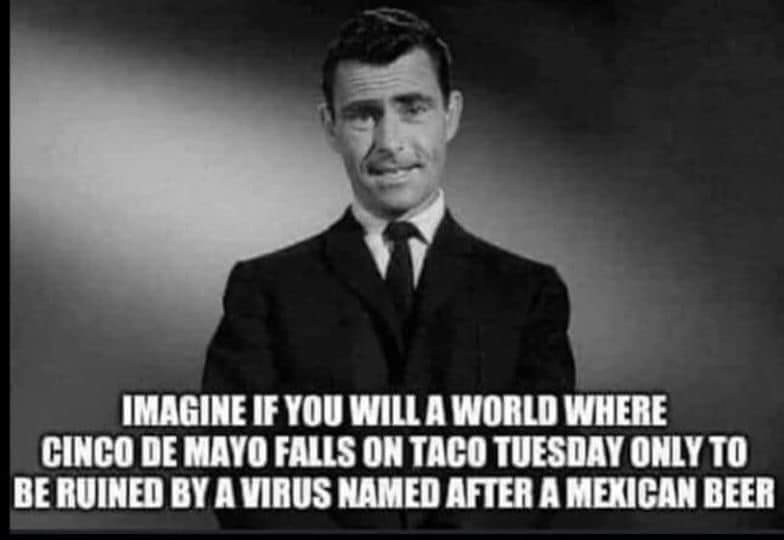 Here is a Praying Mantis on a fiddlehead green.  No doubt riding towards her husband to bite his head off.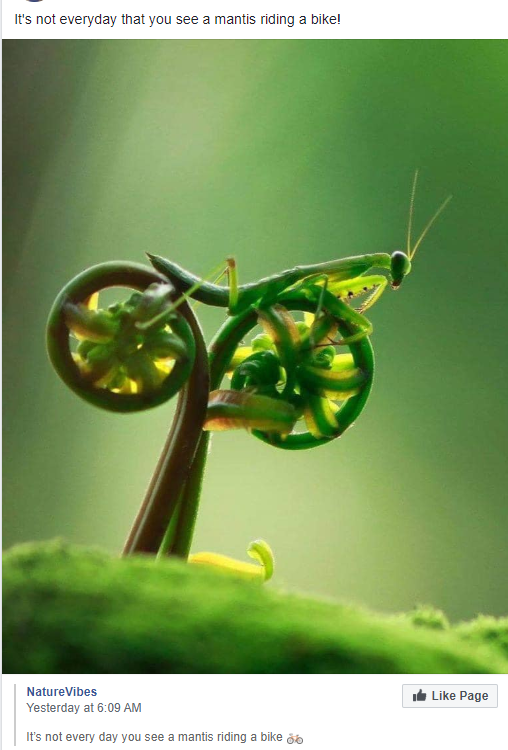 Articles
Bikabout
For a total change of pace, and to be encouraged by bike culture or destinations, check out
http://www.bikabout.com/  Liked the descriptions and routes in Vancouver. Interesting to see other bike destinations, once we're back travelling.
Very American oriented, except for Vancouver and Montreal.
How to bike responsibly during the pandemic
There could be positive permanent changes coming for the cycling community.
Fourteen million Britons ready to get on their bikes
Video corner
This guy had the right idea.  Gotta love cowboys.
Tours
All tour scheduled for 2020 have been cancelled with the exception of the Germany/Baltic Tour which has been postponed until next year.  Many of these tours will be revisited by the ride leaders for the 2021 riding season.
Hub and Spokes
New Members
We have one new member this month!  Good for you Dianne and welcome.
New Members
| first_name | last_name | city | province |
| --- | --- | --- | --- |
| Dianne | Murchison | Langley | BC |
Published at least ten times a year by The Cross Canada Cycle Tour Society, a non – profit organization for retired people and others who enjoy recreational cycling. 
Items for the NEWSBRIEF must be received by the 28th of the month. The Editor reserves the right to edit for clarity, brevity and suitability of publication. The views expressed in the "NEWSBRIEF" are not necessarily those of the CCCTS or the Editor.
Submissions for NEWSBRIEF should be emailed to alaird212@gmail.com
Please be sure to notify the office of any changes in your personal contact information; be it address, phone or e-mail.