More climbing today, 95 kms and over 940 meters ascent ahead. Misty out of MiLe.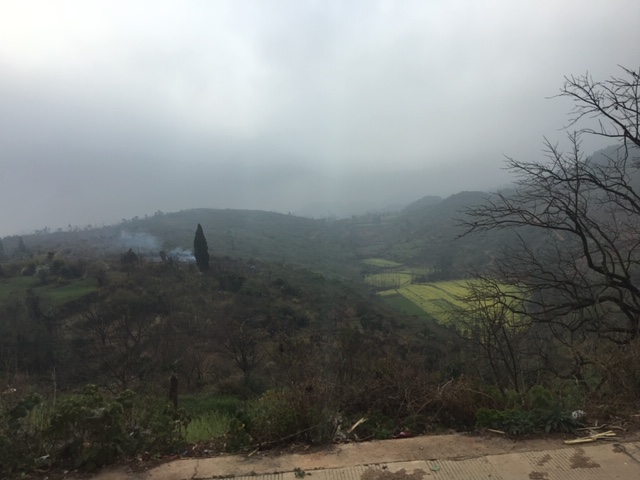 We stopped for oranges. The vans are kept stocked with fruits and snacks.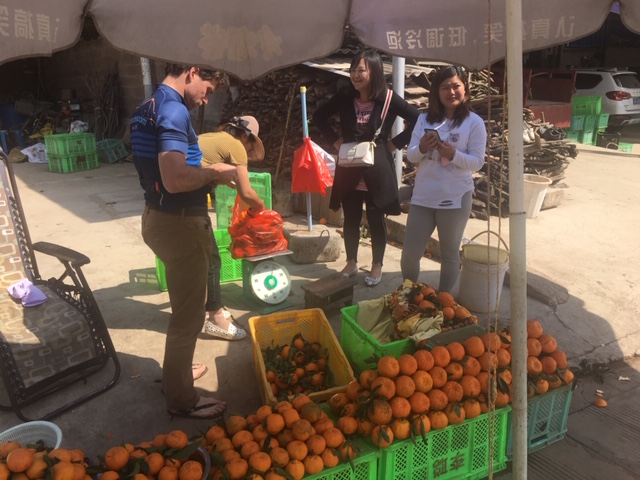 This fieldwork continues forever. Never gets boring. We say Ni hao and they say Hello to people walking along the road or standing at a shop watching our progress.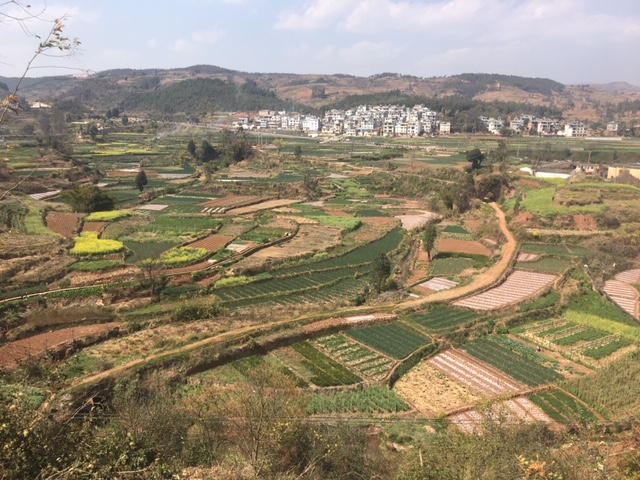 Big fast descent in late afternoon and we are waved to stop – cyclist down. Terry Chalmers slipped on some gravel on a tight turn and needed to go to hospital for X-rays and wound care.  The service was efficient and affordable. 
Doctors, Terry, guide Wen Chun in back, nurse Barb and Larry
Terry cracked some ribs, fractured a clavicle and lost some skin but was a trooper through it all. She thought of going home as unable to ride, but she and Max decided she could enjoy the rest of the journey.