SURF AND PALMS
Oceanside 2 Trip Report by new member, Brian Livsey
Twenty-four people assembled at the Best Western in Oceanside on January 15th to plan their rides and gloat over their timely escape from the Lower Mainland's first real winter in a very long time. Three intrepid parties had driven all the way south, with two intending to extend their stay.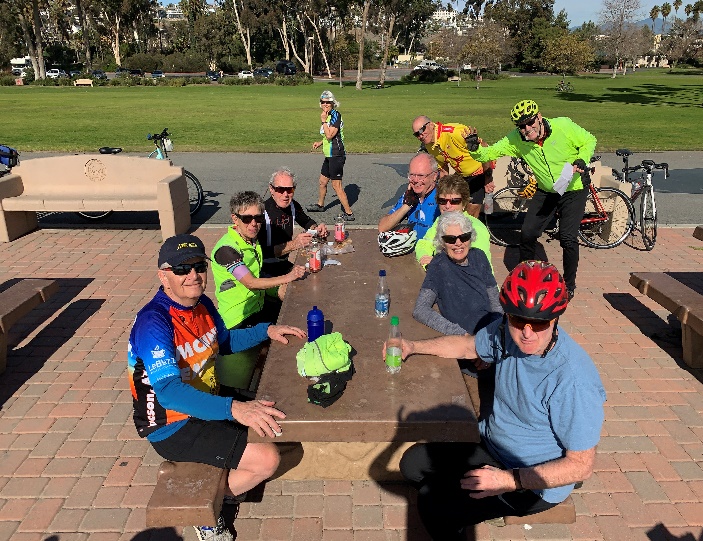 Ken and Holly provided local knowledge and accompanied us for rides, Happy Hour and the final dinner party.
The weather was pleasant; cool by local standards but always comfortable with mixed cloud and one full sunny day, wind in moderation and the few showers confined to nighttime.
Four of the five rides made use of the excellent – and cheap ($1.25 Senior Rate) public commuter trains. This allowed us to bike the 75 km into and around San Diego from Oceanside and then take the train back, all in one day. Other rides started in Irvine, Escondido and San Marco, courtesy of public transit, ending up back at the hotel via various country roads and dedicated bike paths.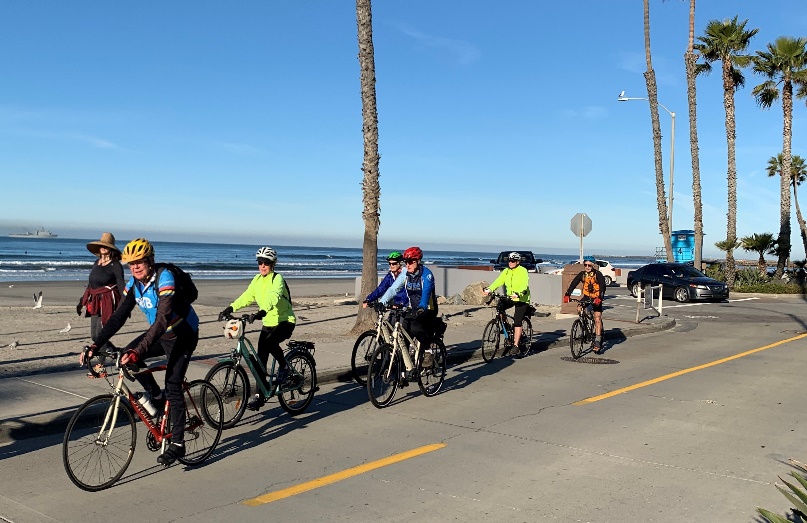 California drivers were for the most part very courteous and bike aware. The rental bikes proved satisfactory after one or two adjustments, and some e-bikes were also employed. We experienced no real incidents (although one group suffered a temporary "dislocation" of some of their riders) and can happily report no crashes, only one set of scary freeway ramp crossings (that lacked a pedestrian button to push) and merely one flat.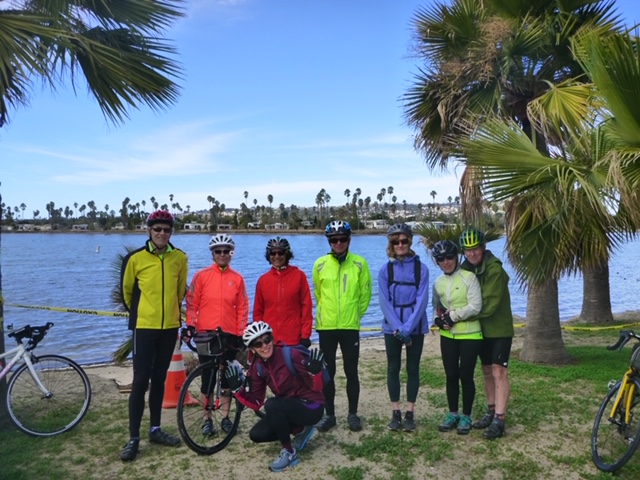 Many long and noisy Happy Hours, followed by a delightful final dinner at a small family-run Mexican restaurant, capped off an outstanding week. Many thanks to Paddy and John for all their hard work organizing and planning, to the volunteers who stepped up to lead rides, and to Holly and Ken for doing all the groundwork. Small wonder two trips were necessary to meet the demand!