Leader: Robin Howe 206-899-7255
Co-leader: Dan Carey 206-282-5978
Tour Contractor: Spice Roads
Trip Dates: Sun, 8 Oct 2023 -- Mon, 23 Oct 2023
Trip Classification: Intermediate
Trip Fee: $50 USD Note that the fee for this trip is NOT in Canadian Dollars.
Trip Numbers: minimum 12 , maximum 22
Trip Registration Opens: Mon, 6 Feb 2023 5:00 PM (pacific time)
Registration Lottery Ends: Fri, 10 Feb 2023 5:00 PM (pacific time)
Trip Registration Closes: Sat, 15 Jul 2023 5:00 PM (pacific time)
Ride Description:
Tour fees vary based on group size: $6,350 = 12-16 people, $5,995 = 17-20 people, $5,700 = 21-24 people. Single Supplement fee = $750. All amounts stated in US dollars.  
This tour is about enjoying cycling, Japanese culture and heritage, stunning fall color, and Japanese cuisine! The tour begins in Kyoto and ends in the town of Takaoka, which is a 3-hour train ride from Tokyo. So, participants could fly in to Osaka International airport near Kyoto and home from one of the Tokyo international airports (Narita or Haneda), depending on their travel plans. 
per Spice Roads: The adventure begins in historic Kyoto, pedaling back in time as we explore the city's must-sees and some of Japan's most valuable cultural heritage. Cycle through backstreets and into the Kyoto countryside, dotted with hidden temples and Shinto shrines in the mountains, and pass by the odd waterfall and hot spring!
Visit quaint Nara, sometimes called "mini Kyoto," but home to its own collection of fascinating historical landmarks and architecture- not to mention home to a city-roaming population of white-tailed deer! But it's not all temples, castles, and shrines- get a chance to explore Japan's culinary culture as well. Try your hand at sushi making, experience a traditional tea ceremony with leaves picked fresh from the fields, and even visit sake and whisky distilleries for an inside look into Japan's famous beverages.
Jutting out into the Sea of Japan, the remote Noto Peninsula offers a coastline of impressive seascapes to explore by bike. While the rugged western coast rises and falls, eroded as it is by wind and wave, the eastern coast enjoys a calmer shore and stunning views of the distant Nagano alpine peaks.
A protected national park, Noto Peninsula is awash with meandering hills. Experience the magnificent sights of the bay with rocky outcrops such as the Ganmon Cave, a natural arch carved into the cliff by the tides. As we head inland, wander the narrow lanes of Takayama's old city between wooden sake breweries and charming boutiques.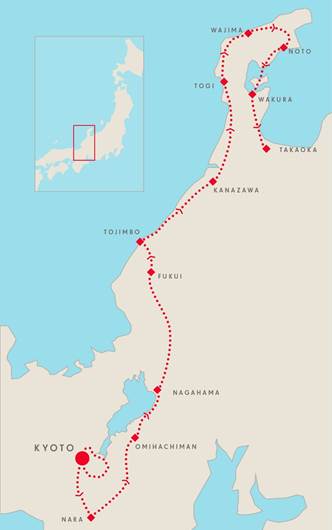 Accommodation Reservations:
Nice hotels, with a mix of modern hotels and traditional Japanese ryokan lodgings. One night, we will stay at a Japanese Minshuku, where we sleep on futons, dine communally, and enjoy a hot spring.  Hot springs and baths are featured at several of our lodgings. Each accommodation is listed below in the description of the daily itinerary. You can look them up on the internet to get a better idea of our lodgings.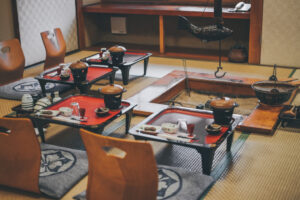 Riding Conditions:
See the description of each cycling day in the daily itinerary. From Spice Roads website: Most of the cycling will be on paved surfaces.  This trip is along tarmac roads in good condition and on a mixture of secondary roads and paved bicycle paths. There is no technical riding. Terrain varies from flat to hilly with some steep sections.
Spice Roads guide(s) will be cycling with the group. The trip is fully supported; an air-conditioned bus follows us for the entire journey, so exhausted riders can skip the tougher sections if they wish.
Weather in this area of Japan in October is normally very pleasant – not too hot or too cold and the fall color should be fabulous. There could be a few rainy days, however.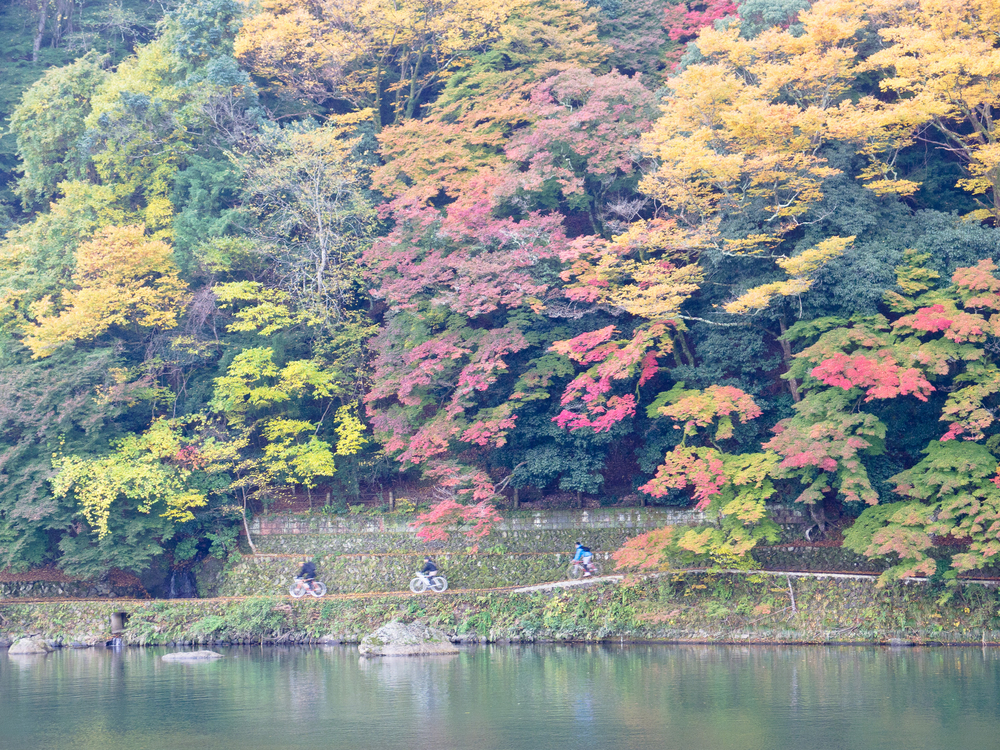 Fee Includes:
Registration Fee Includes:
If needed, Tour Coordinators' miscellaneous expenses such as phone calls, printing, etc.
Credit card stripe fee of 3% applicable to $50 registration fee only.
Tour Fee Payable to Spice Roads Includes:
8-16 Riders -1 English speaking guide, 17-24 Riders - 2 English speaking guides who will cycle with the group (Ride with GPS routes will be provided, as well.)
1 Support vehicle with driver on cycling days
15 nights accommodation in twin shared room as mentioned in the itinerary
Almost all meals as mentioned in the itinerary (B = Breakfast, L = Lunch, D = Dinner); (15 breakfasts, 13 lunches, 14 dinners)
All entrance fees
Drinks & snacks whilst cycling
Fee Does Not Include:
Rental bikes and helmets, if applicable. Hybrids = $590, ebikes = $950.
The few meals other than those listed in the itinerary.
Drinks during meals
Tips for guide, driver, boat crew & hotels porters
Maps and navigation aids
Travel insurance
Any services non-mentioned in the itinerary
Transportation to and from the starting and ending point of the tour.
Tour Coordinator fees. Tour Coordinators will pay the same tour fees as all other tour members.
Itinerary:
CUSTOM MADE by Spice Roads for CCCTS FOR 16 DAYS / 15 NIGHTS
DAY TO DAY ITINERARY
B=Breakfast    L=Lunch    D =Dinner
Day 1 - Sunday, October 8 - Arrive in Kyoto
Welcome dinner and meeting with the guide.
Accommodation: Rakuro Kyoto
Meals: - / - / D
Day 2: Monday - October 9 - Kyoto Loop
After breakfast we will head out to explore some of the highlights of Kyoto by bicycle. Our first stop will be at the nearby Heian Shrine. Built-in the 19th century, it commemorates the 1100 years that Kyoto was the Imperial seat of power. As such, the first and the last emperors that reigned in Kyoto are enshrined here. We will take some time to walk through the shrine's spectacular Shin-en gardens. Next, we will move on to Ginkaku-ji, commonly referred to as The Silver Pavilion. As the retirement villa of an art-obsessed shogun, Ginkakuji was once the center of contemporary culture. It was from here that many of the iconic Japanese traditions familiar to the west, including tea culture, flower arranging, and garden design originated. From here we will cycle along the beautiful tree-lined path known as "The Path Of Philosophy" to Nanzenji, one of Kyoto's most famous and spectacular zen temples. Nanzenji is the head temple of the Rinzai sect of Japanese Zen Buddhism. Next, we follow a willow tree-lined river to the Gion District, famous for its tea houses and Geisha. We will take a short walk here and absorb some of the classic Kyoto atmosphere before hopping back on our bikes and heading to our last stop of the day, Fushimi Inari Shrine. This shrine is one of the most famous and recognisable attractions of Kyoto due to the thousands of red torii gates leading up the mountain behind the shrine. We will walk a short section through the torii gates before heading back across town to our hotel on our bicycles, stopping for lunch along the way. The rest of the afternoon will be free for you to explore Kyoto at your own pace on foot or by public transport.
Accommodation: Rakuro Kyoto
Meals: B / L / D
Ride: 42 km
Elevation: +310m / -
Day 3: Tuesday, October 10 - Kyoto – Uji - Nara
Today we cycle away from the city lights and make our way to Nara by bike. Our ride is mostly flat, taking us along the river and some quiet back roads. Approaching outer Kyoto, we'll arrive in the city's Fushimi Momoyama district, known for its connection to another of Japan's famous beverages: sake. We'll tour the Gekkeikan Sake Brewery, and see the sake-making process in action, followed by a tasting if you're up for it! Our next stop is in Uji, a small city famous for its tea and the impressive Byodoin temple. We'll stop here to admire the incredible work of architecture followed by a tea tasting and ceremony and lunch. Full and perhaps well-caffeinated, we'll continue our ride to Nara, one of Japan's former capitals. After checking into our accommodation, we'll hit the town for dinner. Tonight's menu: okonomiyaki, sometimes referred to as "Japanese pizza," but unlike any pizza, you've ever tasted!
Accommodation: Matsumae Ryokan, Nara
Meals: B / L / D
Ride: 46 km
Elevation: +335m / -311m
Day 4: Wednesday, October 11 - Nara
After breakfast, we head out to the old city for a guided tour of Nara's impressive temple complex, including one of the largest bronze Buddhas in the world. You'll have some free time to explore on your own, spot deer in Nara park, shop for souvenirs, walk or ride, the bike is available, before meeting in the late afternoon for a sushi-making class. Dinner is on your own, but your guide and crew will be happy to make some recommendations.
Accommodation: Matsumae Ryokan, Nara
Meals: B / L / -
Day 5: Thursday, October 12 - Nara - Wajima - Omihachiman
Rise early to get ahead of the hilliest day of our cycling tour of Japan. This time, we'll pedal to a cornerstone of Japanese culture: tea. We ride towards Wazuka, one of Japan's premier tea-growing regions. Small, winding back roads take us through perfectly shaped and manicured tea fields. We might get a chance to spot tea pluckers, harvesting their leafy delicate crop. The route is hilly, but there are plenty of opportunities to stop to rest and take photos. We'll stop at one of the many plantations to dine and learn more about the growing, harvesting, and preparation of Japanese green tea. Lunch is a traditional meal, paired well with Ujicha- the local variety of tea. From there we head for the colourful countryside near Biwa lake, where we stop for the night at the quaint town of Omihachiman where we explore the historic canal area. We will enjoy our dinner at a nice local restaurant along the canal. 
Accommodation: Comfort Inn Omihachiman
Meals: B / L / D
Ride: 72 km
Elevation: +784m / -761
Day 6: Friday, October 13 - Omihachiman – Hikone – Nagahama
After our breakfast, we leave Omihachiman towards Biwa Lake. Some of the best riding is up ahead, along a dedicated cycle path through the simply stunning scenery of the lake and deciduous forest. We'll stop for coffee on the shores of the lake, in a picturesque cafe with sweeping views of Biwa from its terrace. Next, we head to Hikone, home to one of the few remaining original castles, and after lunch, it's time to visit the majestic castle. From Hikone we continue along Biwa Lake, the biggest freshwater lake in Japan and head for Nagahama. We will stay in a traditional Japanese style in the rural area around Nagahama.
Accommodation: Kokouan, Nagahama
Meals: B / L / D
Ride: 63 km
Elevation: +133m / -19m
Day 7: Saturday, October 14 - Nagahama –Takefu - Fukui
This morning our hosts will prepare a traditional Japanese breakfast for us. After the healthy and nutritious breakfast, we set out for one of the longer rides of the tour. We make our way to Echizen, which is home to the traditional knife-making town of Takefu. After visiting a knife-making workshop we head to Fukui, the main city of the prefecture with the same name which is home to one of the oldest castles in Japan, the Maruoka Castle. We will stay here for 2 nights and will use the city as a base to explore the castle and the coastal area near Fukui.  
Accommodation: Hotel Cooju Fuku
Meals: B / L / D
Ride: 79 km
Elevation: +600m / -785m
Day 8: Sunday, October 15 - Fukui – Tojinbo
In the morning we will ride our bikes to the famous cliffs of Tojinbo and cycle through the hot spring town of Awara onsen where we will enjoy our lunch. Back in Fukui, we will visit the castle.
Accommodation: Hotel Cooju Fuku
Meals: B / L / D
Ride: 46 km
Day 9: Monday, October 16 - Fukui - Kanazawa
Today we will cycle along the Japanese Sea coast towards Kanazawa, a historical city famous for gold, samurai, and geisha and home to a castle and one of the most beautiful and famous classical gardens in Japan: The Kenrokuen garden.
Accommodation: Dormi Inn Kanazawa
Meals: B / L / D
Ride: 69 km
Elevation: +203m / -212m
Day 10: Tuesday, October 17 - Kanazawa
Today is a free day to explore this city with its fish market, Samurai houses, the geisha district, gardens, and museum.
Accommodation: Dormi Inn Kanazawa
Meals: B / - / D
Day 11: Wednesday, October 18 - Kanazawa – Togi
After a short transfer to the coast, we start cycling on a flat bike path and do a stretch along the beach as well. We have a short stop at the 2,000y ear-old Keta Taisha Shrine and also check out Ganmon Cave, a natural arch in the sea. The last 20 kilometres of the ride will be undulating as we enter the Noto Peninsula. We finish and spend the night in Togi Town, where a hot spring awaits us at the hotel.
Accommodation: Seaside Villa Bokkai Togi
Meals: B / L / D
Ride: 68 km
Elevation: +441m / -479m
Day 12: Thursday, October 19 - Togi – Wajima
We ride along the Sekinohana coast to Minazuki and have a filling lunch of soba noodles. As we head along the ocean towards the fishing port of Wajima, we'll take the time to cool off and take in the rugged coastline and strange but beautiful formations shaped by wind and waves. Tonight, we stay at a traditional Japanese Minshuku, where we sleep on futons and can bathe in a hot spring. We'll enjoy some excellent local seafood at our lodging, where dinner is a communal affair, and guests are expected to be on time.
Accommodation: Mangetsu Minshuku
Meals: B / L / D
Ride: 64 km
Elevation: +814m / -822m
Day 13: Friday, October 20 - Wajima – Noto
Before leaving Wajima town, we wander through the Asa-Ichi morning market, famous for lacquerware and fish before we start the longest cycling day of the trip. Today, we ride around the tip of Noto and see the terraced rice fields of Senmaida and for those interested, make a quick stop at Old Tokukuni House, a former feudal lord's house. We pass Mitsuke Island before riding into Tsukumo Bay. Here we stay the night at a fantastic Japanese ryokan (inn) with hot springs inside caves and magnificent views of the bay.
Accommodation: Haykurakuso Ryokan
Meals: B / L / D
Ride: 92 km
Elevation: +956m / -945m
Day 14: Saturday, October 21 - Noto – Notojima Island – Wakura
An easy coastal ride before we cross to Notojima Island, where we spend the day riding around the island with the snow-covered peaks of the Japanese Alps in the background. Upon arrival at Wakura, one of Japan's famous onsen towns, we check into the wonderful Umi to Niji Inn with plenty of time to relax in the baths that Wakura is famous for.
Accommodation: Umi to Niji Inn
Meals: B / L / D
Ride: 78 km
Elevation: +822m / -827m
Day 15: Sunday, October 22 - Wakura – Takaoka
From Wakura, we ride beside a beautiful coastline before turning inland and entering Takaoka through Kanayamachi. It is a well-preserved area with traditional warehouses and houses from the Meiji Era and is known for its copperware manufacturing roots. Once we check into our hotel, it's worth going for a short walk to visit the National Treasure, Zuiryū-Ji Temple, and Takaoka's Great Buddha.
Accommodation: Hotel New Otani
Meals: B / L / D
Ride: 73 km
Elevation: +541m / -530m
Day 16: Monday, October 23 - Departure
If you want to head back to Tokyo there is a regular train taking just under 3 hours.
Meals: B / - / -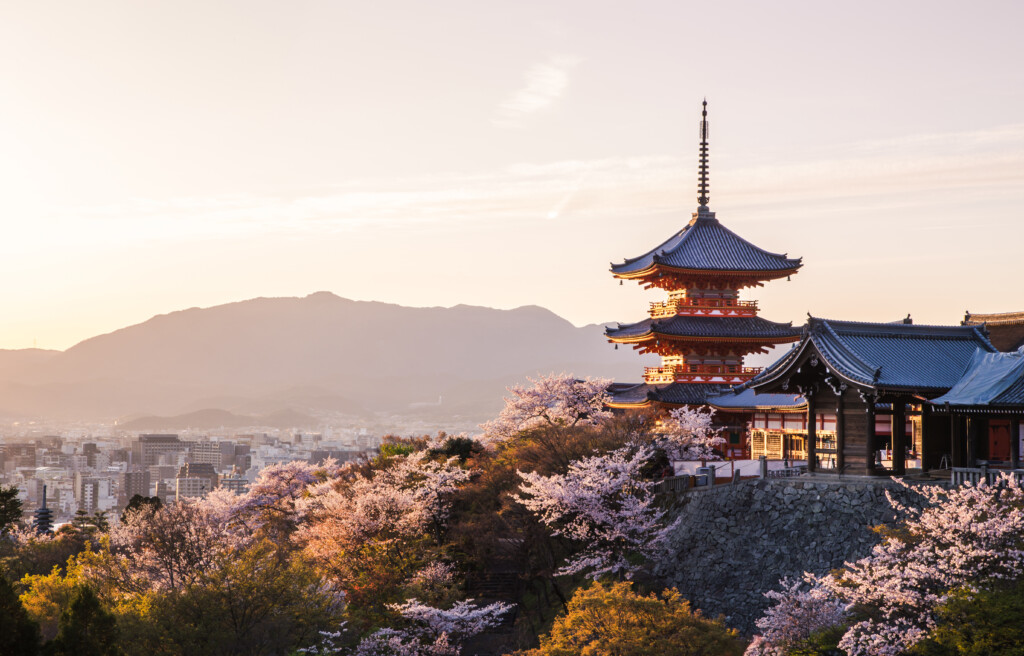 Registration and Participant Selection:
+Registration will be on the CCCTS website on the date shown. A computerized lottery system and waitlist will be utilized in the event that the ride is over-subscribed. A $50 USD payment is required at the time of registration. The registration fee will not be refundable for any reason unless you are not selected for the tour, in which case it will be refunded.  If you wish to room with a certain person, you must sign up as a "Couple" not a "Single". The lottery signup will run for 5 days, after which the Ride Leader will review the results.
The selection process will consider the following criteria in evaluating candidates:
fitness and riding ability and experience required for the tour,
a history of demonstrating safe riding practices,
acceptable social behavior.
The leader may interview riders or others who know them to verify their suitability for the tour.
The leader will notify registrants of their selection status. If the ride is not filled to capacity, registration will continue until the closing dates shown.
Before registering for this tour, we recommend that you visit https://travel.gc.ca/destinations/japan#entryexit and make sure you are comfortable with Japan's rules and regulations.
After you have been notified you are selected for the tour, the tour fee will be payable to Spice Roads based on the following schedule:
40% of the tour fee, which is based on group size, on April 1, 2023.
60% of the tour fee, plus bike rental fee, if applicable, on August 1, 2023.
International transfer fees or bank charges may not be deducted from the amount listed on your invoice. These fees are an additional charge that the transferor is responsible for paying.
Payment can be made by credit card using our online payment gateway or by bank transfer. Details will be provided if you are selected for the tour.
SPICE ROADS CANCELLATION POLICY
| | |
| --- | --- |
| # # of days before the trip starts | Cancellation fee per person |
| 61 days or more: | full cash refund (less bank charges and any fees*). |
| 40-60 days: | full credit (with no deductions for admin or any other small-print item) to use on any Spiceroads tour with no time limit. |
| 15-39 days: | We will refund 30% of the tour price in cash (less bank charges and any fees*) or credit (no fees). |
| 0-14 days | Sorry, no refund is possible. |
* Bank fees and any tour costs incurred by the company as a result of the cancellation.
(Examples of costs that may be deducted include non-refundable purchases of specific equipment and cancellation fees for accommodation or services)
9IMPORTANT NOTES FROM SPICE ROADS


We can arrange individual and private pre and post-tour nights if required. Please inquire with us for more information.
Check-in is available from 14.00 on arrival day and check-out at 12.00 on departure day. Early check-in or late check-out is subject to availability and may be provided at additional cost.
Should one or some of the proposed service/s not be available at the time of booking, we will try to find other similar options to avoid changes to the program.
It is the traveler's responsibility to ensure to meet the passport, visa, health, and immigration requirements applicable to your itinerary.
Spice Roads insists that all clients must take out suitable travel insurance before joining one of our tours.
The insurance must include adequate coverage for any personal accident and medical expenses. You should also ensure that there are no exclusion clauses limiting protection for any dangerous or unusual activities that might be included in their tour.
COVID Information:
CCCTS riding guidelines including applicable Covid guidelines will apply.  CCCTS requires all participants to be fully vaccinated, and proof may be requested by the leaders.
Everyone should bring a COVID test kit(s) with them on the tour and take responsibility for self-testing if they feel ill. 
Other Travel Health Requirements: You should check with your travel medicine health professional on whether they recommend any additional vaccinations or preparation for traveling to Japan.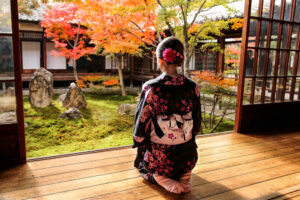 Participants
:
Glen Bloom, James Burnett, Daniel Carey, DEBORAH DUFFY, Jean Dunning, Robin Howe, Marg Hurley, Joe Hutchins, Geoffrey Kennedy, Paddy Kirk, Eve-Marie Lacroix, Mardi Leslie, Ann Marie Liggat, David Liggat, Helen Mason, Marjorie Mooney, John Pringle, Jim Reain, Bob Scoverski, Peter Wood, George Zorn, Jeanetta Zorn
Wait List
(in priority order):
Dan Rolfe, Jean Matthewson, Lani Schultz