The Cross Canada Cycle Tour Society       June 2022,  Volume 39, Issue #5
From the Tour Director's Desk – June 2022
The 2022 tours are underway, finally! We just completed our first spring tour – Washington Wheatlands – and I think everyone had a good time and were happy to be cycling with CCCTS buddies again. The Southern Rockies tour is now full and that should be a lovely tour with such incredible scenery. We had an amazing registration turnout for the Sunshine Coast – so good that we put together a second group leaving a couple days later. The two tours to the Niagara and Lake Erie region will be leaving very soon with lots of our Ottawa club members on board. We wish them good weather and happy travels.
There is still one slot open on the Laurentian tour in Quebec in July if you want to snag it. The system of cycling trails in Quebec is truly fabulous if you haven't cycled on them before. We went on a club tour from Montreal to Quebec City in 2014 and traveled for two weeks almost entirely on bike trails. It was so relaxing not to have to think about cars.
Otherwise, all 2022 tours are full unless another tour proposal(s) shows up on my desk. We do have lots of exciting tours coming for 2023 and beyond. Our January Thailand tour – Bangkok to Phuket – is posted on the website and sign up starts on June 13th. Mark your calendars because we are hoping this one will be popular.
Here is what we plan to offer in 2023 so far:
Thailand – Bangkok to Phuket (January 8 thru 23)
X-C Ski in B.C. or Washington State (February)
Arizona (March)
Portugal (April)
Japan (May)
Vernon, Penticton, & Oliver (late spring)
Washington State tour – TBD location (Summer or early fall)
Croatia (September)
PEI and Isle de Madelaine (September)
Of course, we hope and expect that there will be more tours forthcoming and more with locations closer to home for our club members. We want to offer more tours in North America, and especially for destinations throughout Canada. We will offer more tours in Canada if people volunteer to lead them. We are up for anywhere you want to lead a tour, provided it is safe for travel. Please contact me about any cycling or winter ski tours you might like to lead for the club. (robincooksandsews@gmail.com, 206.899.7255).
For a Photo Gallery of the May Washington, Wheatlands Tour please click the link below.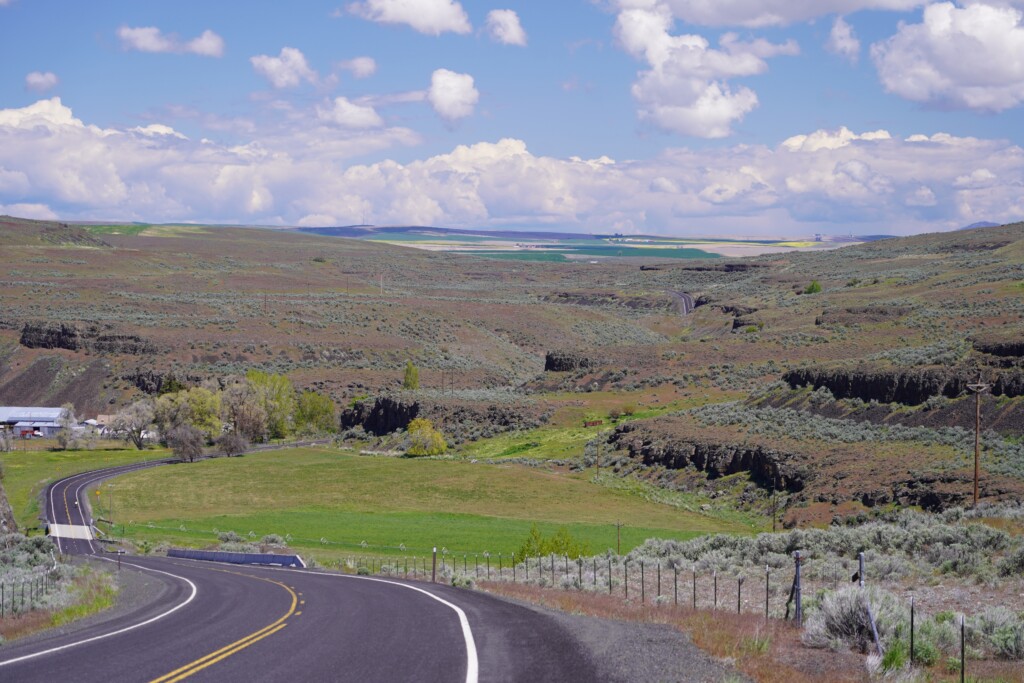 Happy Cycling!
Robin Howe, CCCTS Tour Director
THANKS HUB & SPOKE and TOUR RIDE LEADERS & CO-LEADERS of JUNE 2022 RIDES!

Five Hub & Spoke adventures and two Pannier Tours are lined up for June 2022. Hub & Spoke and Tour Leaders & Co-Leaders work hard to provide CCCTS members with safe, affordable and enjoyable cycling experiences. CCCTS members, including Ride Leaders, come from all walks of life. As Club members, we enjoy cycling adventures that offer a unique view of the world at "bike speed" and our friendships with fellow cyclists.
Among the Ride Leaders and Co-Leaders hosting ride events this June are cyclists who are now retired from their work and pursuing a passion for enjoying and sharing unique cycling experiences. What work did these folks do?
A Dairy Farmer, an Urban Planner, a Chemist, a Land Surveyor, two High School Teachers, a Transition and Retirement Coach, a Geologist, a Public Health Nurse, two University Professors, a University Administrator, an Accountant, a Consultant and a Forester-Biologist.
Please consider sharing your love of cycling with fellow members and friends by "stepping up" as a new or continuing CCCTS Ride Leader or Co-Leader. Robin Howe, Tours Director and George Zorn, Hub & Spokes Director are available to assist you. See the Club website for their contact information.
Chris Hodgson and Diane Swindell are leading the Duncan Hub & Spoke #1:
May 30 – June 4
Deanna Simmons and Dawn Minett are leading the Duncan Hub & Spoke #2:
June 6 – June 11
Stefa Katamay, Lorne Hunter, Pat Hutchins, Craig McBride and George Zorn are Co-Leading the Fraser River Canyons, Benches and Grassland ranch roads Hub & Spoke:
June 13 – June 17
Linda Graupner and Geoff Kennedy are leading the Group 1 Niagara-Erie Pannier Ride:
June 12 – June 19
Elizabeth Buckingham and John Stephenson are leading the Group 2 Niagara-Erie Pannier
Ride: June 10 – June 17
Lawrence Vea and Comox Valley Chapter Members are hosting the Comox Valley Chapter
Hub & Spoke: June 20 – June 24
Charlotte and Bill Eberlein are leading the Shuswap – North Okanagan Hub and Spoke: June 28 – July 2 Thanks to all these folks for your time and effort! It is very much appreciated.
Upcoming Tours
Hub and Spokes
Videos.
Land's End to John O'Groats on the National Cycle Network
South to North  Across the U.K.
Marketplace
Lets Go Biking Vancouver Island
A new book by member Colleen Macdonald.  Click the link to see the purchase offer.  Many of our Van Isle members were involved with putting it together.
Lets Go Biking, Vancouver Island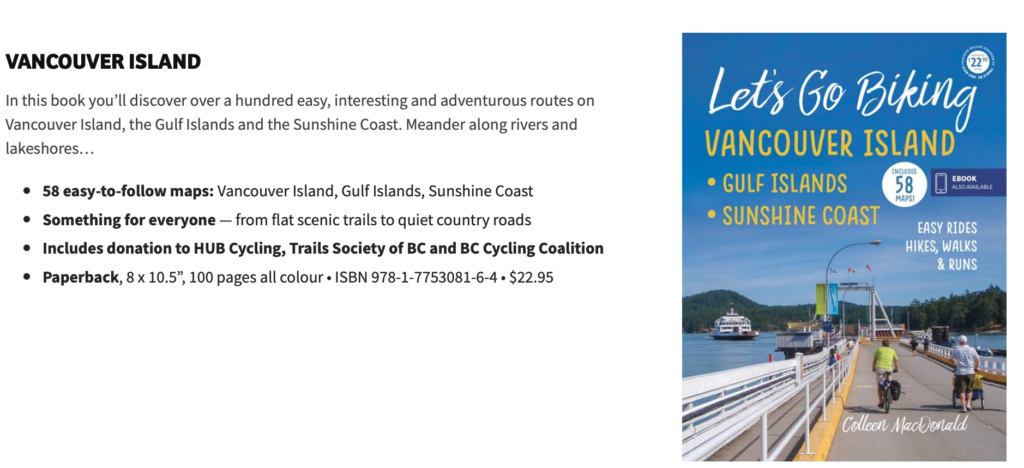 Bike and Helmet for sale in the Ottawa Area
Liv Alight 2 DD Disc (2021), Slate Grey, size S.
Please reply to Lucya Yuzyk directly if interested.  She will send a picture of the bike on request
Liv Alight 2 DD Disc (2021), Slate Grey, size S.
I also have a couple of accessories: Giant Rev helmet (55-59cm), Gloss White, size M and Giant Control Tower 1 Pump.
Bike has a slim bell attached.
Bike and accessories were purchased at Giant Ottawa on Bank in September 2020. Bike was purchased for $689 (before taxes), and has only been ridden a few times.
TRI-ALL SPORTS BIKE TRAVEL CASE   
Compact Velo Safe Pro-Series
https://triall3sports.com/cases-bike.php
$150 – Good Condition
Purchased recently to take to the Niagara Peninsula ride but my bike doesn't fit. It is a 56cm Trek 520
This company is popular with the triathlon crowd so it may fit a different type of bike.
Take it home and test fit it before purchasing it.
My wife wants it out of the living room so make me an offer.
Jerry
email jwyshnowsky@shaw.ca
250-893-6088
Three Items for Sale
For Sale: Arkel Bicycle Carrying Bag, $50.
This bag was purchased in 2014, carried on one trip but never actually used. For complete details on the bag please see 
arkel-od.com/bike-carry-bag/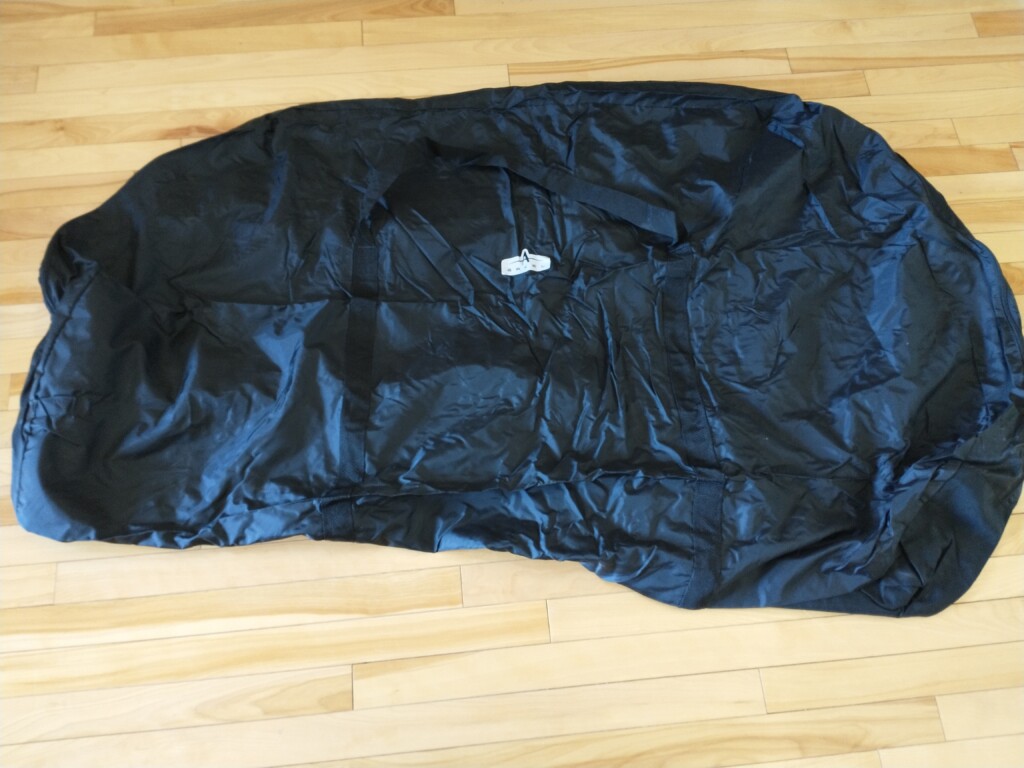 For Sale: Topeak handle bar bag, secure mounting, $15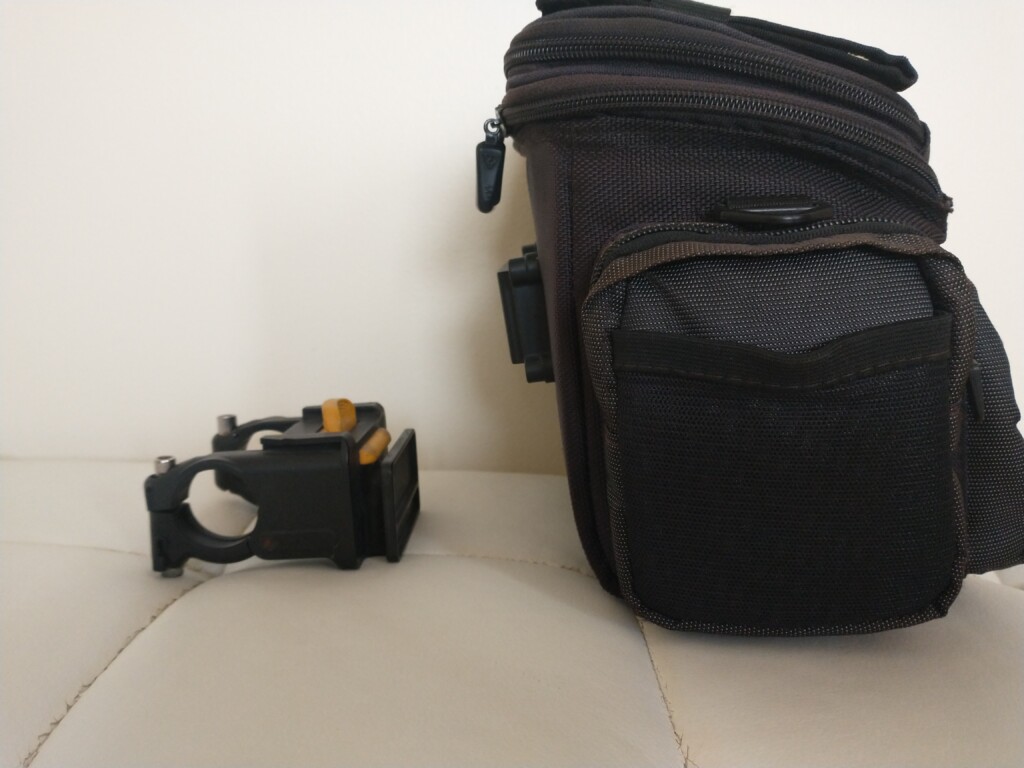 Free: Old style trailer hitch bike rack, front pannier rack
Contact: Jim Cale, Ottawa area, cale.jj@hotmail.com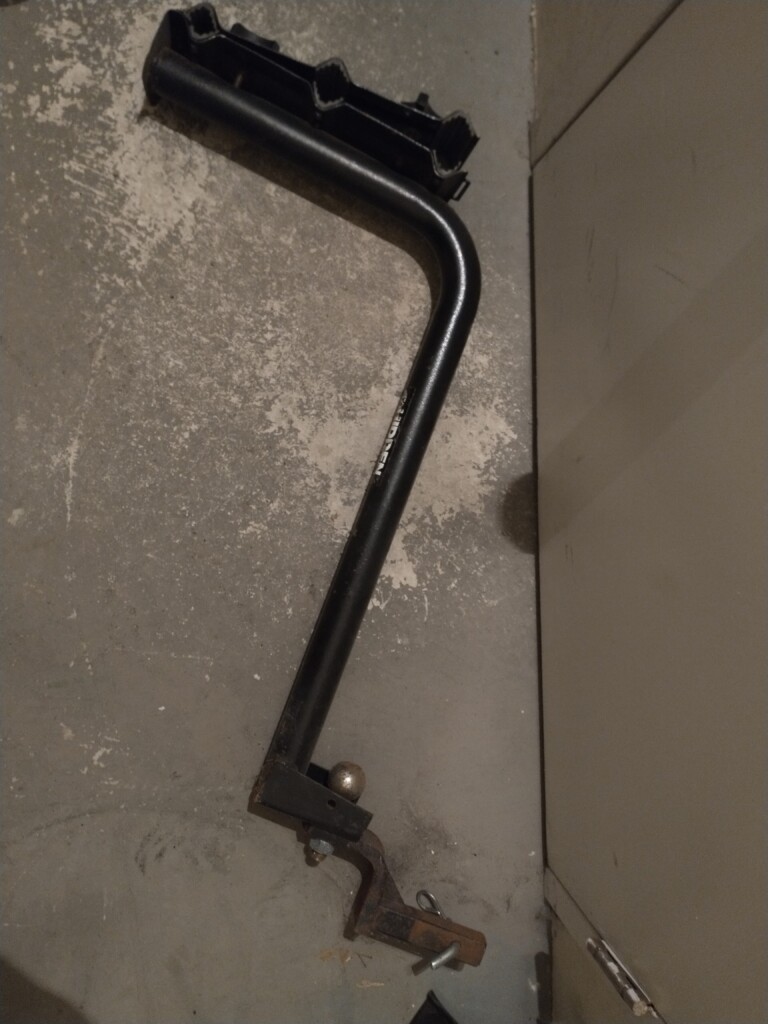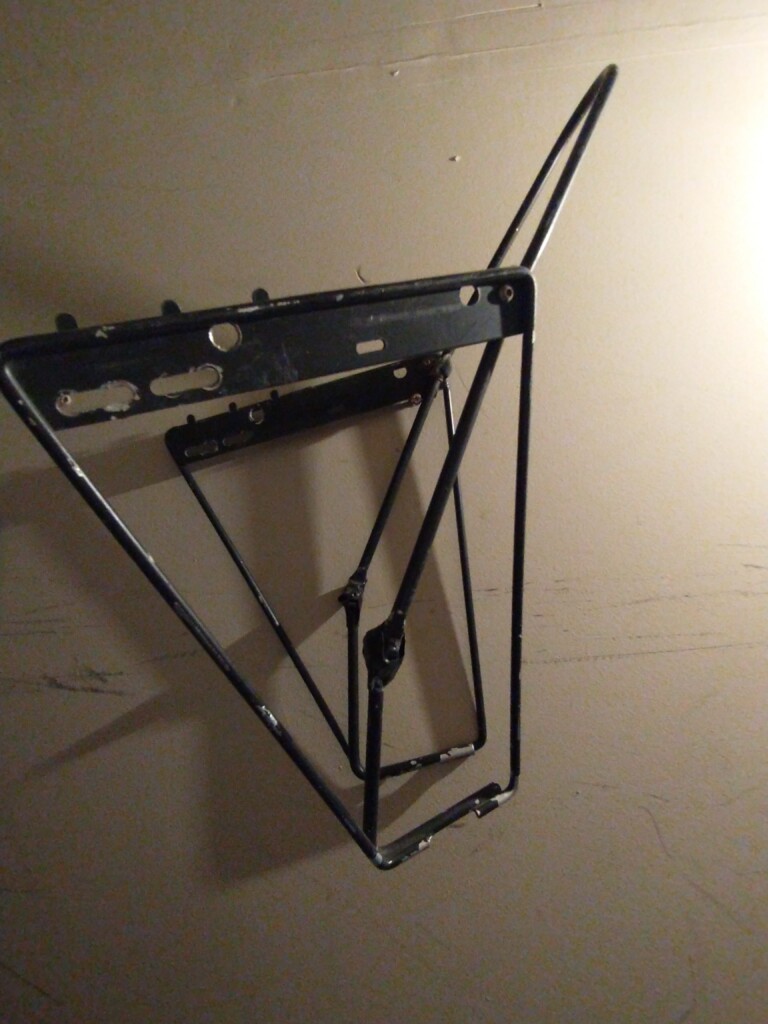 New Members.
Lots of New Members this month.  Welcome all to the CCCTS
| first_name | last_name | city | province |
| --- | --- | --- | --- |
| Rebecca | Judd | Surrey | BC |
| Robb | Polloway | Coldstream | BC |
| Christian | Grothe | Ottawa | ON |
| lorna | palmer | ottawa | ON |
| Peter | Bligh | Kanata | ON |
| Frank | Harper | Surrey | BC |
| Roberta | Harper | Surrey | BC |
| Mardi | Leslie | Seattle | WA |
| Bob | Scoverski | Seattle | BC |
| Steven | Richardson | Bremerton | WA |
| Marcia | Beckner | Salmon Arm | BC |
Published at least ten times a year by The Cross Canada Cycle Tour Society, a non – profit organization for retired people and others who enjoy recreational cycling. 
Items for the NEWSBRIEF must be received by the 28th of the month. The Editor reserves the right to edit for clarity, brevity and suitability of publication. The views expressed in the "NEWSBRIEF" are not necessarily those of the CCCTS or the Editor.
Submissions for NEWSBRIEF should be emailed to alaird212@gmail.com
New Mems.