The Cross Canada Cycle Tour Society        December  2020,  Volume 37, Issue #12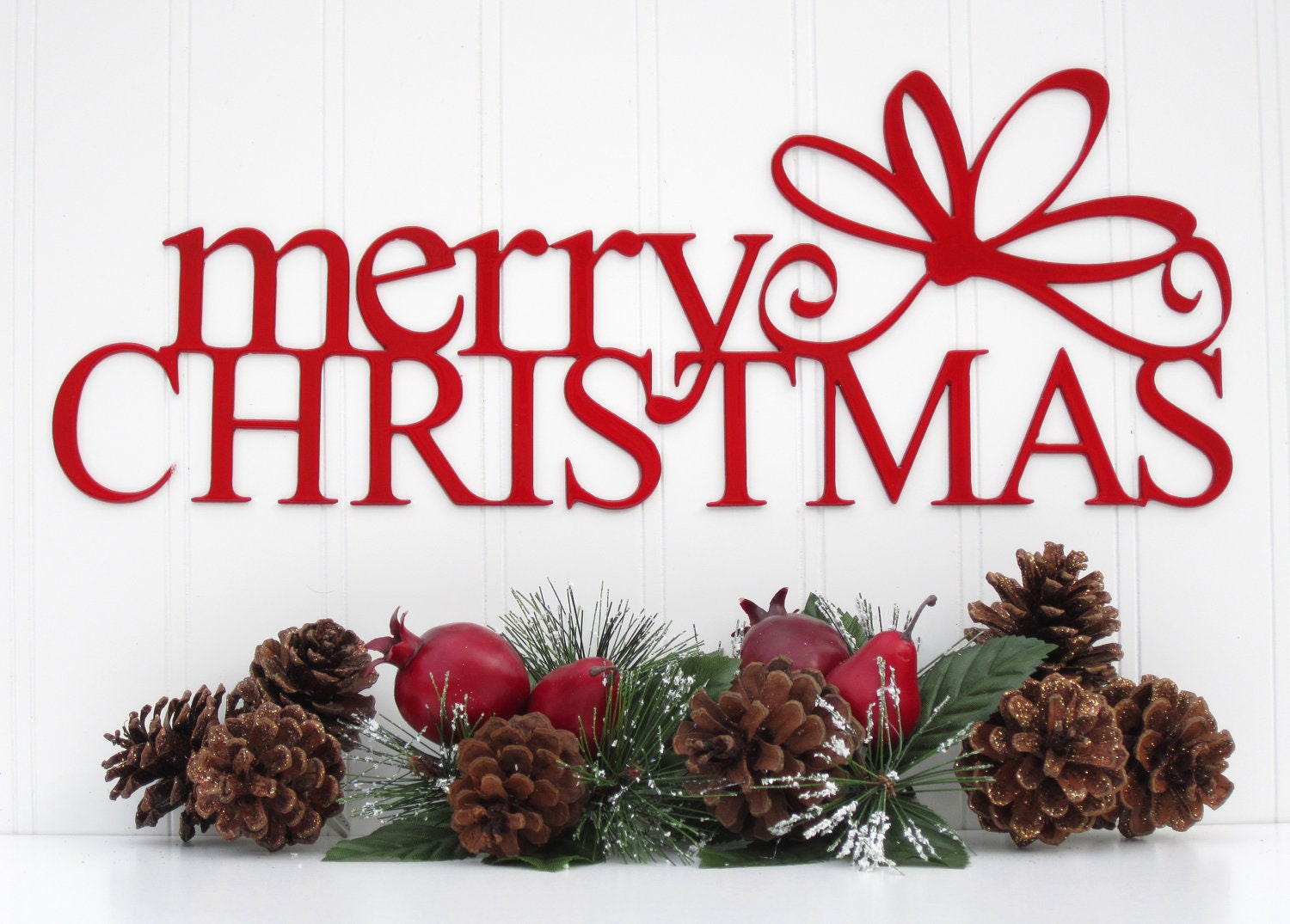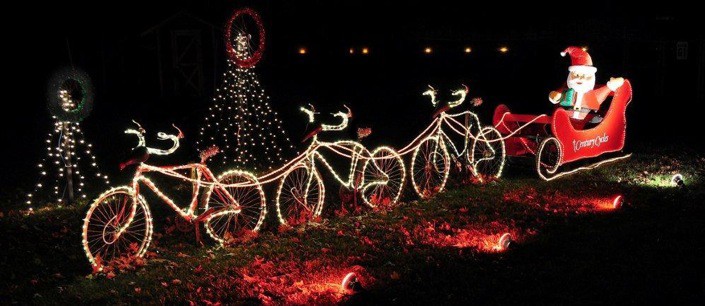 It's membership Renewal Time
and
Membership has benefits!!
COVID-19 has interrupted the activities of most clubs, and CCCTS with most of our Tours and Hub and Spokes cancelled in 2020. We are doing all to allow members to safely ride under current provincial guidelines.  We hope that Hub and Spokes and Tours will return in 2021, as pandemic conditions permit.
Given changing conditions, club events will have shorter notice, shorter signup time and generally run closer to home. Staying informed happens with membership access, newsletters or bulletins.
Despite less club activities, costs remain: insurance, camping gear storage and the website, etc.; significant costs with our only income from members' fees.
Yes, you can renew or join anytime during the year, but why miss getting the full year's membership? The price will be the same all year!
Added incentive to renew before Jan. 31, 2021- will be a random draw for 4 copies of "Let's go Biking" by Colleen MacDonald, CCCTS member. (Easy rides, walks & runs around Vancouver, or Okanagan and beyond)
Membership renewals start Nov.2020, and expires end of 2021.
What can you get for $35.00 these days?
Maybe a modest one time dinner out for one.
Maybe 2 bottles of decent wine.1.5 cases of beer
Membership in CCCTS for the same price offers much more.
Meeting fellow cyclists and the gift of new friendships as we share in a variety of cycling adventures. Access to the club's extensive cycle route library in the Ride with GPS app.
Weekly rides if you're close to a club chapter. New destinations and adventures with H&S and tours offered by the club members. Club trips are offered at cost, so usually much less expensive than commercial bike choices.
Inspiration and role models for having fun, staying fit and enjoying life. Knowing other cyclists who have more bikes than you do. Opportunities to volunteer and lead other enthusiastic cyclists to destinations you want to go.(Leaders have numerous benefits, definitely worth checking) Growth opportunities in leadership, patience, tolerance, and learning from others. Opportunities to try cycle camping with a support van, comradery.
 Advice from other members for cycle adventures, destinations and information. Amazing memories and photos of adventures. Member to member messaging, via the website. Improved website, loaded with information and resources. (Upgraded this year)Provides encouragement and support for cycling for transportation, recreation and sport.  Provides education for members in safe cycling, bicycle maintenance and the promotion of bicycling laws and protocols.
Marketplace
Bike Friday Spare Parts:
6 new Schwalbe Marathon Plus tires
2 new folding tires
1 set fenders
2 new Shimano rear cassettes
Lots of new tubes
1 rear pannier rack
Price: offers accepted
Contact Cal Bergenstein  cal.bergenstein@gmail.com  604-328-0492
TREK Emonda.
I am selling my road bike, a TREK Emonda. 52 cm. frame, 25 mm. Continental tires (original 23 mm. tires available), upgraded cassette (11\32 from 11\28). Original price: $2500 three years ago. Selling for $1000.
Fred Butler,
604-176-2452.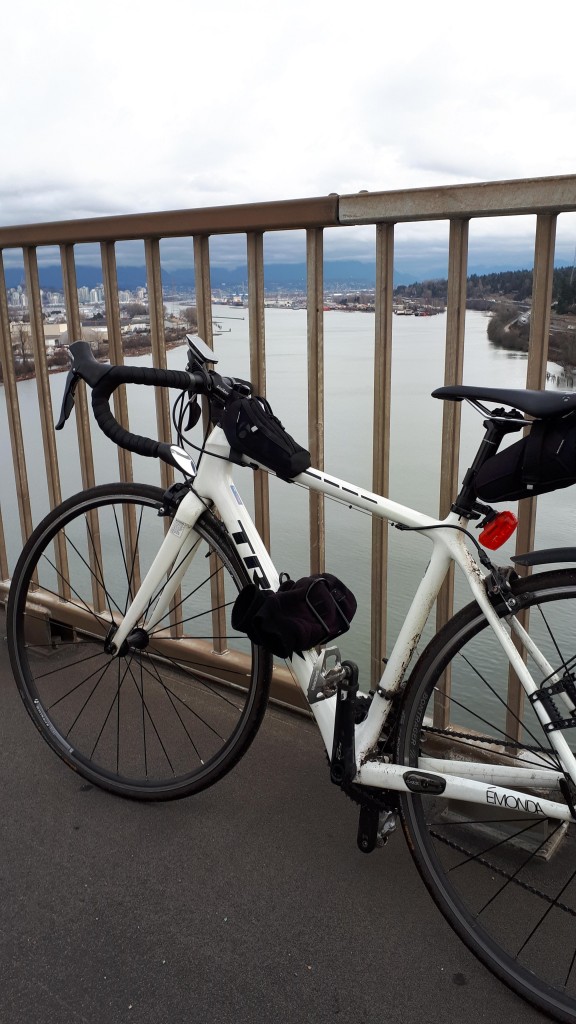 Check out Colleen MacDonald's cycling blog at the link below.
Bike Boxes and Snowshoes
a)Two hard-case bike boxes (see photos).  $100 each or two for $150;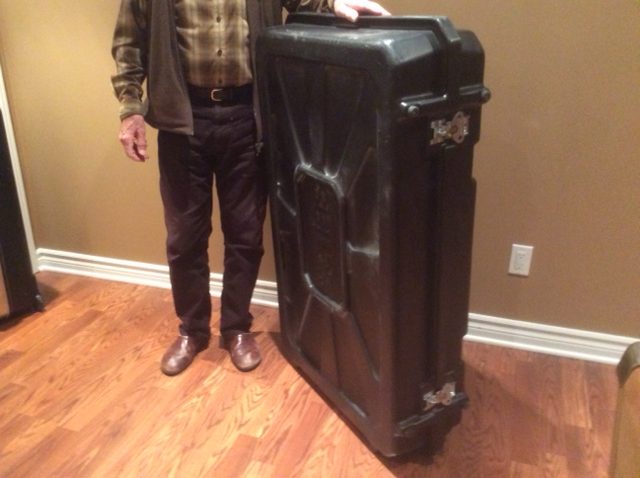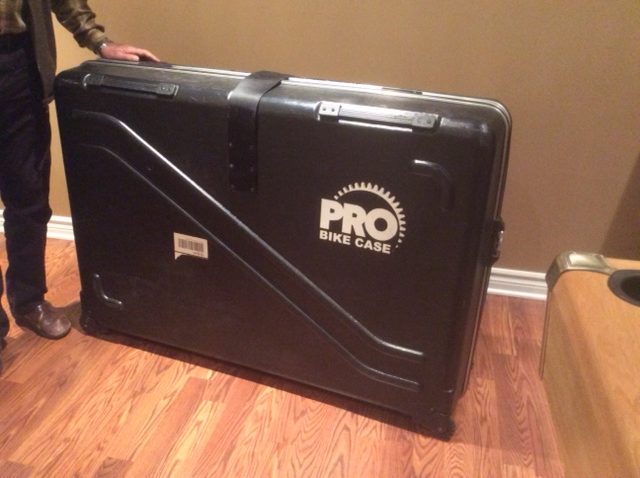 b)A pair of snow shoes (photo attached), used only a very few times over two seasons.  $75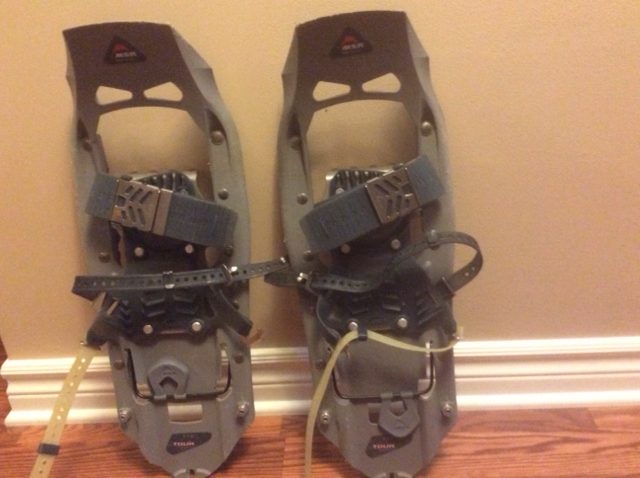 Items are located in Ottawa.
Contact Paul Hough at paul.hough@rogers.com
German Maps
For sale 2 Danube bikeline trail maps .  # 2 from Passau to Vienna and # 3 from Vienna to Budapest . They are in new condition and 2 years old .
Asking $ 20.00   Contact Werner at 
vw.acher@shaw.ca
  or by phone at 604-562 2480 .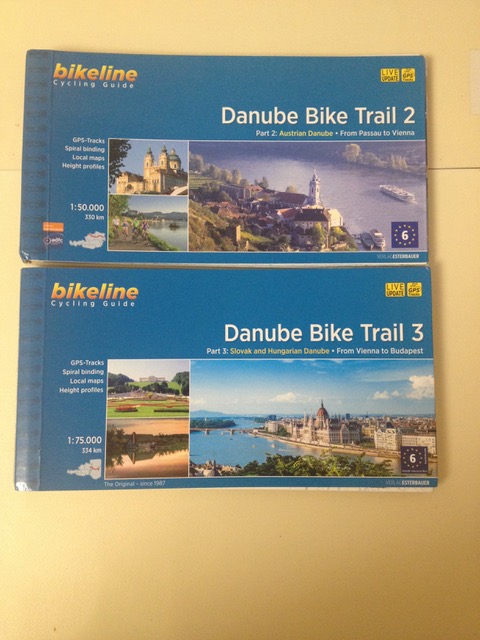 Bicycle components for sale 
Crank set Shimano 105 – 50/34T  — length 170 – very good condition – $30.00 
Crank set Gossamer 386 – 50 /34T —  length 165 – very good condition -– comes with bottom bracket — $35.00 
FSA 48/32T- length 172.5 – only 650 km – comes with bottom bracket — $45.00 
Cassette 11/30T – 11 speed, only 650 km — $40.00 
Shimano 105 rear derailleur for the two items above, only 650 km  – $40.00 
Shimano 105 Front derailleur, only 650 km  – $25.00  
If preceding 4 items purchased together: Total – $125.00  
Shimano SPD SL pedals – very good, $25.00  
Shimano SPD SL pedals – good condition, $20.00  
Shimano SPD SL Cleat Set SM-SH11, new in package, $10.00 
These items are located in the Victoria area.
Ken Stengler 
1-250-804-9022   
Chapter News
Use the arrows in the upper left of the embedded document to scroll through.
When they don't ride in Ottawa they Hike!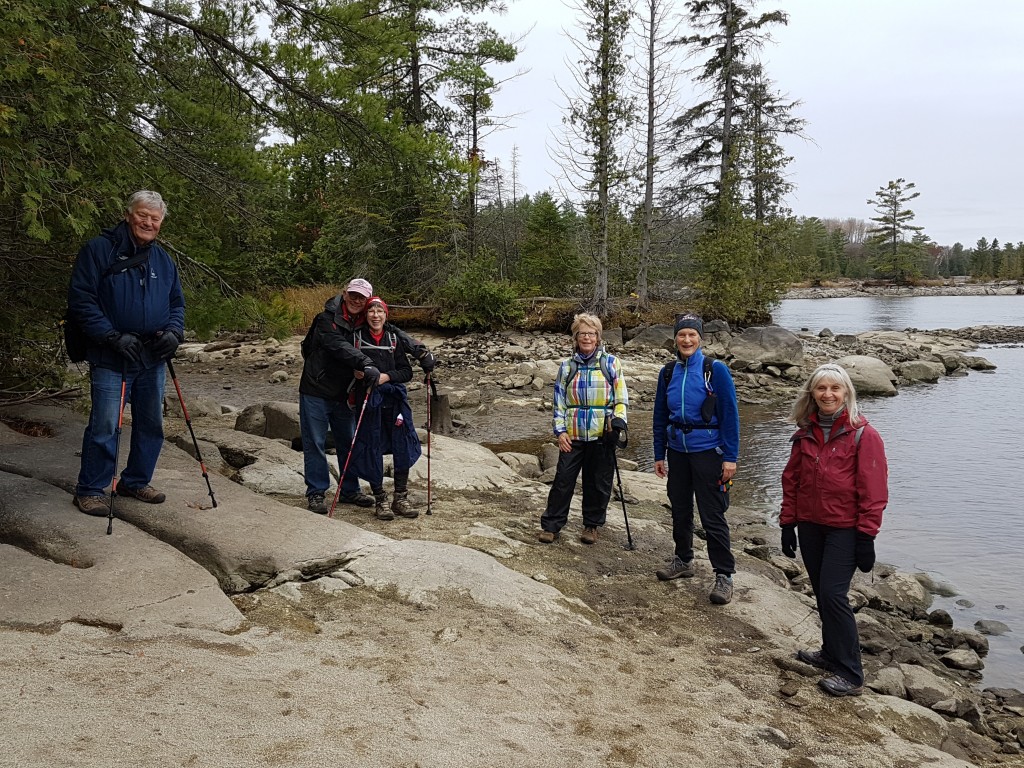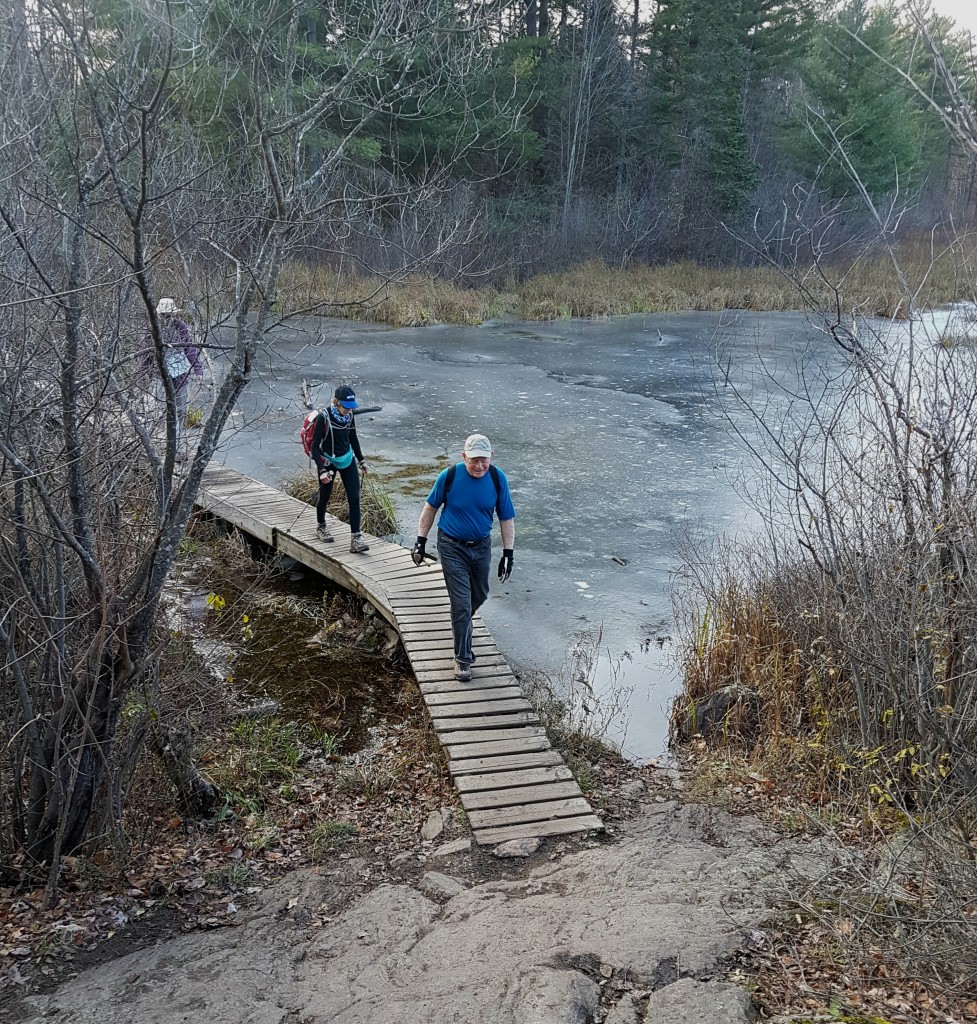 Videos
Some humour from our friends in Italy.  
https://www.youtube.com/watch?v=TSkwY9EuP5E
An unusual way to tour Patagonia Argentina
Tours and Hub and Spokes
No new tours or hub and spokes published yet but we are working on it.  Stay tuned.
New Members
Two new members….one from Toronto!  Can a Toronto Chapter be far behind?
Welcome Nancy and Ted.
| first_name | last_name | city | province |
| --- | --- | --- | --- |
| Nancy | Palardy | Toronto | ON |
| Ted | Murphy | victoria | BC |
Published at least ten times a year by The Cross Canada Cycle Tour Society, a non – profit organization for retired people and others who enjoy recreational cycling. 
Items for the NEWSBRIEF must be received by the 28th of the month. The Editor reserves the right to edit for clarity, brevity and suitability of publication. The views expressed in the "NEWSBRIEF" are not necessarily those of the CCCTS or the Editor.
Submissions for NEWSBRIEF should be emailed to alaird212@gmail.com